Remote working is now a common phenomenon in the majority of organizations. The companies are reaping tremendous benefits by hiring remote workers. They can institutionalize the niche skills of employees residing at various geographical locations for better productivity and positive outcome. But it has its challenges that need to be deliberated for effective resolution. One such challenge is building a relationship of trust in remote teams.
In the absence of face to face interactions companies remain under the apprehension of work negligence by the remote workers. Many times they may ask for pieces of evidence and proofs from the team for verification. It may create an atmosphere of discontent and dissatisfaction among the remote teams, further impacting their productivity and sincerity. Hence it is essential to build a sense of trust in remote teams skillfully whilst maintaining a balance of monitoring their work.
Read: Remote Work: Global Trends 
Well, the obvious question which may arise is how to achieve a high trust culture among remote workers in an organization? Several kinds of research and studies have been conducted to analyze the ways and methods to be adopted for achieving the same. In this article, the commonly accepted techniques and methodologies for building trust in remote teams will be discussed and elaborated.
How to Build a High Trust Culture between remote professionals and the company?
Building an environment of trust in remote teams demands the adoption of cautious and intelligent steps by the company. Organizations need to be aware of the different dimensions of a high trust culture to foster confidence among their remote workers.
Trust between the remote teams and the company

Trust between the remote teams and the leader 

Trust between the remote team members
The company is responsible to communicate its core values and objectives clearly and concisely to the remote team. It must convey the faith and trust in its employees in achieving the objectives. This generates confidence and positivity among the remote employees in striving to attain the expected results.
A leader of a team is equally responsible for building and maintaining trust in remote teams. He must ensure a feeling of acceptance and mutual respect is prevalent within the team. On one hand, he is responsible for tracking and monitoring the progress of the team through strict controls and deadlines. Whereas on the other hand, he has to strike a balancing act of maintaining an atmosphere of trust. He must utilize the modern methods of communicating effectively and frequently to ensure the team is working as per his expectations without any grievance or discomfort.
Important Fact
A trust-based remote workplace rates high in employee satisfaction, a direct impact on the quality and efficiency of work
Read: Best Remote Working Tools That Make Life Easy
How to recruit a trustworthy candidate for remote working?
To build trust in the remote workplace, it is essential to recruit a trustworthy candidate.  The main reason behind this need is the inability to check in-person the performance and sincerity of the employees. It is advisable to judge the candidates from the recruiting stage itself to avoid any surprises in the future. Over and above it becomes easy for the companies to build a trust-based remote workplace easily without any major disappointments.
The key principles that can guide you in recruiting a trustworthy candidate for remote working:
A candidate will follow the schedules, deadlines and work hours if the interview is attained as per the stipulated date and time. You can rely on the candidate's sincerity and punctuality even when the person is operating from a different location.

A candidate will be sincere and honest if both the drawbacks and good qualities and skills are spoken out clearly without any kind of exaggeration during the interview. You can expect the candidate to develop the competencies and improve on the drawbacks for the betterment and future growth.

A candidate will provide the status and progress of the assigned work if the person is inquisitive to understand the communication media adopted by the company and the mode of interactions among the team members. You can assume safely that the candidate will be dedicated enough to provide correct updates on the work progress.

Last and foremost, companies must match the profile of the candidate with the queries answered and information provided by the person
Must read: Best Practices For Remote Onboarding
Tips
Though the principles described above can be true while recruiting candidates for remote working, but there may be exceptions when the remote professionals are onboarded. Hence continuous monitoring through online tools is also essential for trust in remote teams.
Trust begins on Day One – "The Welcome Note"
Once the remote professionals are onboarded, companies need to ensure they do not feel insecure or jittery about the norms, regulations, work for culture, team, and assignments. A person who is accepted within a company with zeal and enthusiasm feels at home. He or she develops a sense of confidence and trust with the company and is ready to work with utmost dedication.
The company must spell out the expectations from the beginning to build trust in remote workplace. All the queries of the new hires must be clarified with proper explanations and examples. A human mind free of any confusions and misconceptions is expected to nurture enormous trust and confidence for the companies.
The techniques for stimulating a sense of trust in remote teams are enlisted below for effective guidance:
Introduce the remote worker to the entire team through video conference calls

Request a brief introduction of the person including personal interests and hobbies

Share the company's mission, vision and values along with the organization structure, compensation policies, medical policies, and tax norms

Clarify any queries from the person providing proper transparency in the explanations

Specify the mode of communication and daily interactions 

Ring fence the work hours and discuss any possibilities of extension beyond the normal office schedule
Following the above techniques religiously will eliminate any doubts, thus relying on the company's truthfulness and honesty. The remote professionals are hence trusted to work diligently as per the deadlines coupled with the high work quality.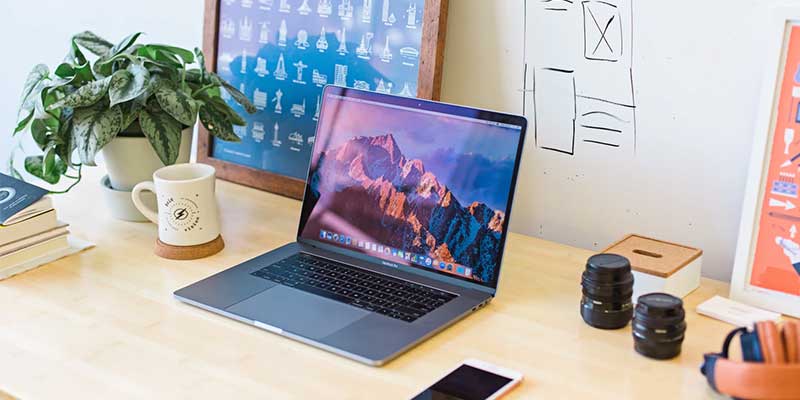 Nurturing an Ongoing Trustworthy environment
A company's achievement in many ways is dependent on creating a trustworthy environment among its remote employees. It should be considered as an ongoing process and must be improvised continually. Let us understand some of the driving factors which inbuilt trust within the core values of a company and especially among its employees working remotely.
Refrain from directly blaming employees in case of a dispute unless it leads to serious business disruption. It is advisable to attempt to rectify the mistakes of employees by mentoring and providing suggestions and recommendations for further avoidance of errors. 

Transparency on a company's organization structure, performance and compensation policies, its performance on a quarterly and yearly basis, future roadmap, vision, mission, and core values is very essential. The information should be available online in the form of webcasts, podcasts or webinars for easy access by employees working from remote locations
Also read: How to work from home successfully?
Leadership qualities play a significant role in building trust in remote teams. Leaders are advised to engage in straightforward and honest conversations with their teams. Team members are anticipated to reciprocate similarly following the footsteps of the leader. Eventually, it will lead to mutual trust between the leader and his immediate team

Clear and candid communication on the expectations, assignment details and deadlines play a significant role in determining a trust-based remote workplace. Ambiguities need to be avoided to the maximum to build trust in remote teams.

Never indulge in micromanagement while working with remote professionals. It will prevent companies from engaging in broader and larger activities thus hampering future growth. With online time tracking and collaboration tools in place, remote employees need to be trusted to record their progress and time spent diligently. The tools are proof that the assignments would be accomplished within the stipulated time. Additionally micromanaging remote employees leads to unnecessary dissatisfaction.
An important fact to remember
A good leader must not undermine the qualities and efficiencies of the team. Instead strive to encourage them to perform better, guiding and suggesting them at each step for improvements. Remote professionals are hence encouraged to perform better smartly and effectively. Companies can easily depend on and trust such professionals without any apprehension.
Building an Interpersonal Relationship
While we are continuously indulging in professional relations let us understand that a good interpersonal relationship is an important element in building an enduring trust in remote teams. It is worthy to invest time and effort in discussing personal skills, talents, hobbies, and interests outside the professional life to ease out the discomfort and uncomfortable zone of remote professionals.
A strong interpersonal relationship between a leader and the team determines the success of a trustworthy work environment. The remote professionals must be able to confide on their leader and vice versa for perfect execution of both the company's short term and long term activities. It creates a major difference in the attainment of a company's goals and objectives.
Enlisting some examples of personal interactions that companies can use to educate their leaders while trying to build a strong interpersonal relationship with their remote teams:
Arrange a chill off party maybe once in 3 or 4 months to engage in fun activities for a break from the regular work

Occasional calls to enquire about the employees' well-being and health

Engaging in online break out sessions between work hours for sharing personal updates about hobbies, interests, etc. 

Contests and quiz sessions to work out the intellect power of the human brains
Continual Focus on Self Improvement
Working on self-improvement and competency enhancement powers up the efficiency and intellectual level of any employee in an organization. Remote employees need to work on it more for continued reliance on their skills thus allowing them the comfort of working at their preferred work location. Companies also do not want to let go of an employee with niche skills and be put forth in a situation of resource scarcity. It is hence advisable for organizations to provide opportunities to the remote employees to work on their functional and technical skill advancement.
Companies can think of some of the ways listed here, for uplifting the competency level of their remote professionals :
Collect feedbacks or surveys from the employees on the training needs

Conduct a market survey on the latest trending topics related to the company domain

Arrange internal training sessions utilizing experts within the organization

Invest in webinars and specialized training sessions conducted by external agencies 

Prepare a training calendar and publish them online

Encourage feedback from the participants after attending the training sessions
Remote professionals gain trust in the company's honest interest in uplifting their proficiency level. They would be obliged and happy to maintain an ongoing trustworthy relation. This would have a direct impact on their productivity levels, efficiency factor and work quality. The company, in turn, stands beneficial in improving their outcome and future growth in the long run.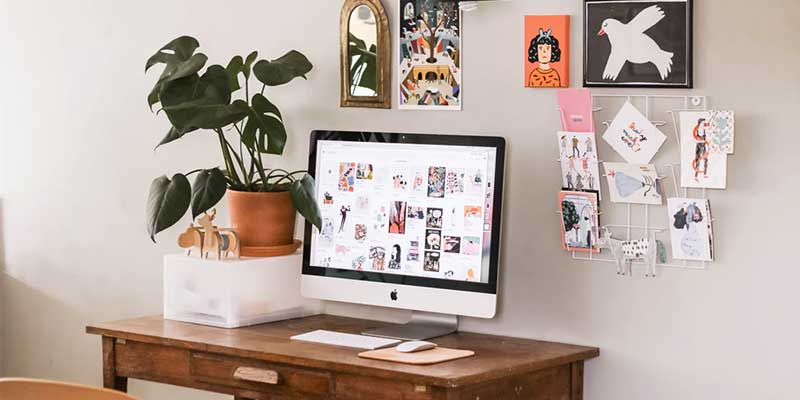 What are the Key Indicators of a Trusted Relation with the remote professionals?
Companies adopting techniques to build trust in remote teams need to analyze and judge whether those have turned out to be effective to create a trust-based remote workplace. It is very important to analyze the results to determine any fallbacks and deficiencies in the overall thought process of creating a High Trust Culture. Let us discuss the key indicators for judging the success of the techniques adopted.
Lesser number of inquiries from the remote team

Refraining from unplanned and sudden leaves

Positive feedback on the company's support system

Engaging in recreational activities conducted by the company

Work completion within or before the deadlines

Efficient work quality with negligible or no errors

Eagerness to accept additional work other than the regularly assigned work

Open up on personal interests and volunteering to engage in competitions and events conducted by the company

Punctual in attending meetings and discussions and share the daily progress honestly

Sincere in reporting the time spent each day in both productive and non-productive work activities

Acknowledge mistakes and be positive in rectifying and improving the same

Discuss shortcomings and reach out for guidance and support from peers
These positive signs will help companies to judge the effectiveness of the methods adopted for creating a trustworthy environment. They can safely trust their remote employees and be relaxed on their commitment and dedication towards their assigned work.
Tips
Organizations must focus on revisiting the effectiveness of their applied techniques and methodologies of trust-building within remote teams at least quarterly, for further improvements and betterment.
How to handle situations of broken trust?
In spite of adopting the best practices for building trust in remote teams, exceptions may occur. These exceptions need to be handled immediately and intelligently else it may surmount and attain a higher volume of risk. The moment you realize a situation of broken trust then you must strive to apply corrective measures to overcome the shortcomings.
Let us discuss the vital actions that must be undertaken by organizations to handle situations of broken trust: 
For remote workers operating out of the same city, a face to face meeting in a café to hear out their concerns and issues would be ideal and helpful. Most employees hesitate to interact or discuss the problems in video calls or official meetings. Placing them in comfort situations would help them to share the difficulties faced. As a leader or mentor, you need to hear them empathically and provide all assurance to work out solutions for an acceptable conclusion

Guide and support them to voice their opinions and feedback about the company's policies and the way of working. Encourage them to share their ideas and suggestions without any hesitation. Remote professionals must not keep on hiding their grudge as it may slowly disturb the relation with the company.

Suggest your remote employees be proactive in communicating any deviation expected from the stipulated delivery time. The reasons may be any critical personal exigencies or delays due to resolving any critical technical issues. The employees may sometimes need assistance and support from the experts within a company. They must seek out for help instead of holding on to the problems.
The more you interact with the remote workers, the more you can understand their concerns and difficulties. They will, in turn, feel confident and comfortable to share their opinions with ease and comfort.
A saying
A poet has once said, "Trust takes years to build, seconds to break, and forever to repair".
The meaning is so crisp and simple but has a deep consequence and impact on both personal and professional lives. It is a lesson for organizations hiring remote workers involved in inculcating new, niche and emerging skills within the company. But to be successful in this initiative, first and foremost they need to build trust in remote teams. It needs effort and time to create trust and must not be taken casually. They must strive to hold on to that trust and invest in ensuring it remains steady and strong among all its remote professionals.