Remote working is now standard practice in several medium and large scale organizations in the world. It is gaining prominence since companies have realized its potential and benefits. But a lot of us are still looking for answers to questions like – How to be productive while working remotely? How to communicate with the team effectively? How to manage time more productively etc. 
In this article, we will address all these questions and share some of the best productivity tips that can be adopted by remote professionals. It will serve as the perfect guide for remote workers looking to increase their productivity significantly.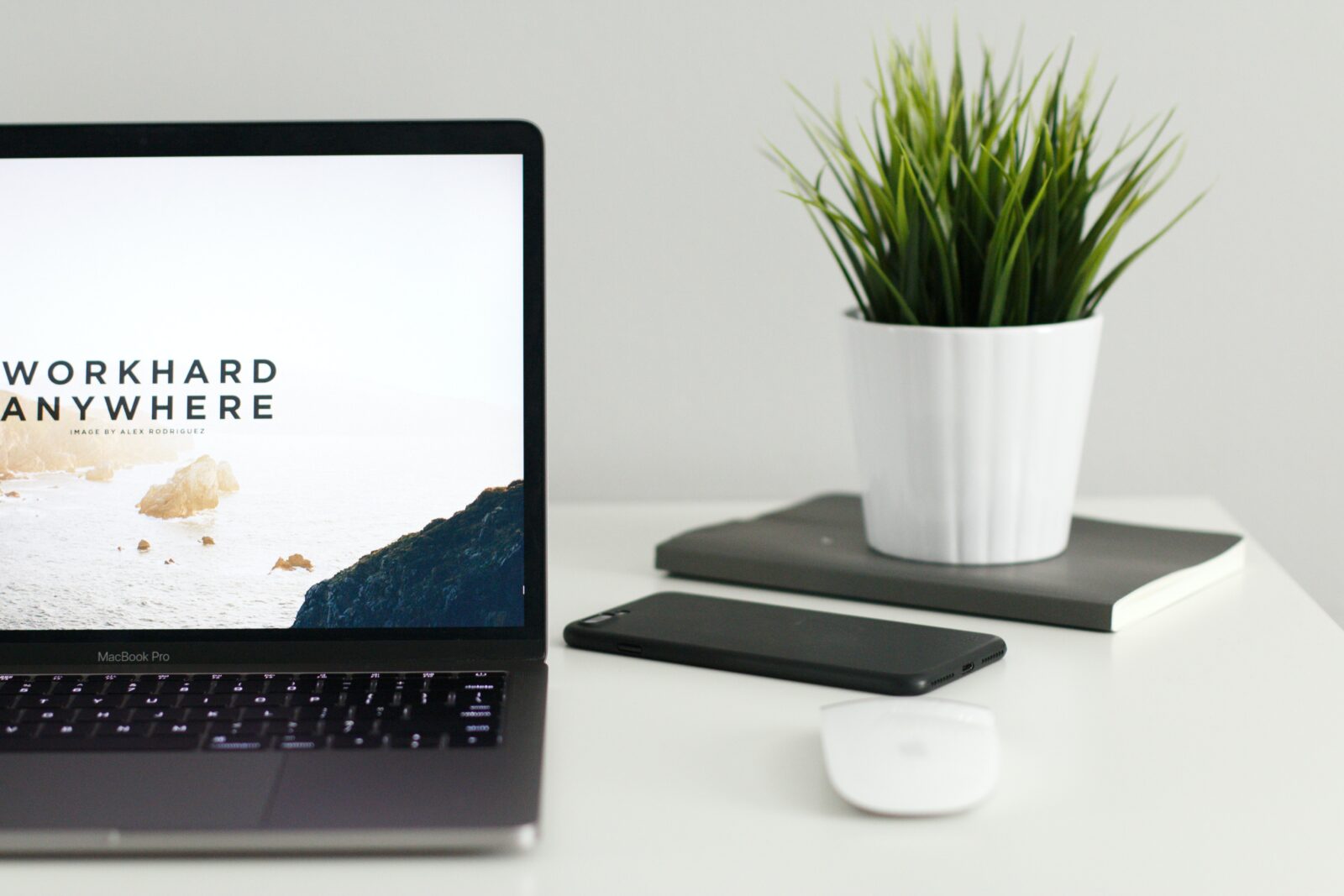 Did you know?
According to a Stanford study "Home working led to a 13% performance increase, of which about 9% was from working more minutes per shift (fewer breaks and sick-days) and 4% from more calls per minute (attributed to a quieter working environment)" 
Best Home Office Set Up For Remote Work – Shoot Up Your Productivity
14 Productivity Tips for Remote workers
Prepare a to-do list 

Eliminate Distractions 

Avoid Accessing Social Media 

Practice Exercising Daily

Maintain a healthy diet 

Take Occasional Breaks 

Execute tasks in groups 

Avoid Multitasking

Practice Task Delegation 

Manage your time 

Learn to say 'No.'

Check work progress

Practice self-care

Have a defined end time
1. Prepare a daily To-do List
Writing down the tasks and activities to be accomplished in a day is one of the most recommended productivity tips for remote professionals. You could use a whiteboard at your remote workplace to write down your To-Do List or choose from a list of apps to ensure you stay on top of each task. Ensure you prioritize tasks based on their importance and relevance to your assignments. Noting your tasks has proved to be one of the most efficient methods to prevent skipping them, and it also ensures activities are aligned with the specified deadlines. 
This habit enables you to focus on the tasks at hand, positively impacting your productivity quotient. You never miss deadlines, tasks stop accumulating, and you continue to be a reliable asset to the team.
Tip: Estimating and noting down the time taken by each of the tasks on your To-Do List is an advisable remote workplace productivity tip and is extremely effective for busy people.
Best Pomodoro App 2020 | All About Pomodoro technique & how to use it
2. Eliminate Distractions
We must be attentive to the numerous distractions that disrupt the flow of work. Distractions have a significant impact on productivity, especially if you are working from home. Eliminating distractions from the work process, that do not add any value to it, ensures high productivity. 
It is recommended to inform everyone of your work hours to avoid distractions. Set your time apart for household chores, attending to kids and pets etc. Much like you would while physically at work. Do not deviate from your stipulated work schedule. This will help you avoid backlogs and unnecessary piling up of work.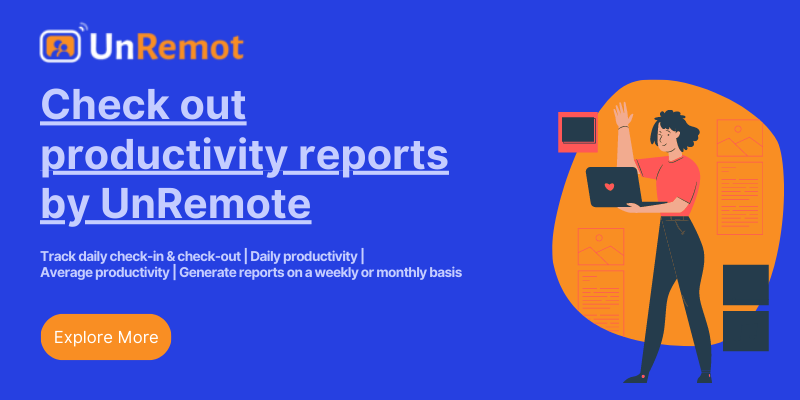 Tip: While preparing your daily plan, include personal tasks as well as time to be invested in them. This practice will prevent overlap of personal and professional activities, and each can follow its separate course of completion without any clash. Block your calendar for scheduled meetings and deep work sprints, so the rest of your peers know when to connect with you. 
Deep Work Summary: 5 Key takeaways to help you be more productive
3. Avoid accessing Social Media 
It is a known fact that social media can cause disruptions to the regular flow of work. Concentration is affected, acting as a bottleneck in your daily progress. Thus one of the answers to the question of how to be more productive in a remote workplace is to try and avoid accessing or even completely switch off social media during the fixed work schedule.
Tip: Look out for features like 'Deep work or focused work" on your phone that allows you to block notifications from distracting sites. Some remote work software like Unremot let you set your status to – Deep work, In a meeting, Personal work, Available and Offline and keep your colleagues informed about your availability. 
4.
Practice exercising daily
Staying active and fresh throughout the day are vital factors for better performance. Yoga and exercise increase your concentration power and body balance. The mind is refreshed, and your body is energized. The immunity power of your body is enhanced, boosting positive vibes to work hard. You will stay attentive and focused, eventually elevating your productivity levels.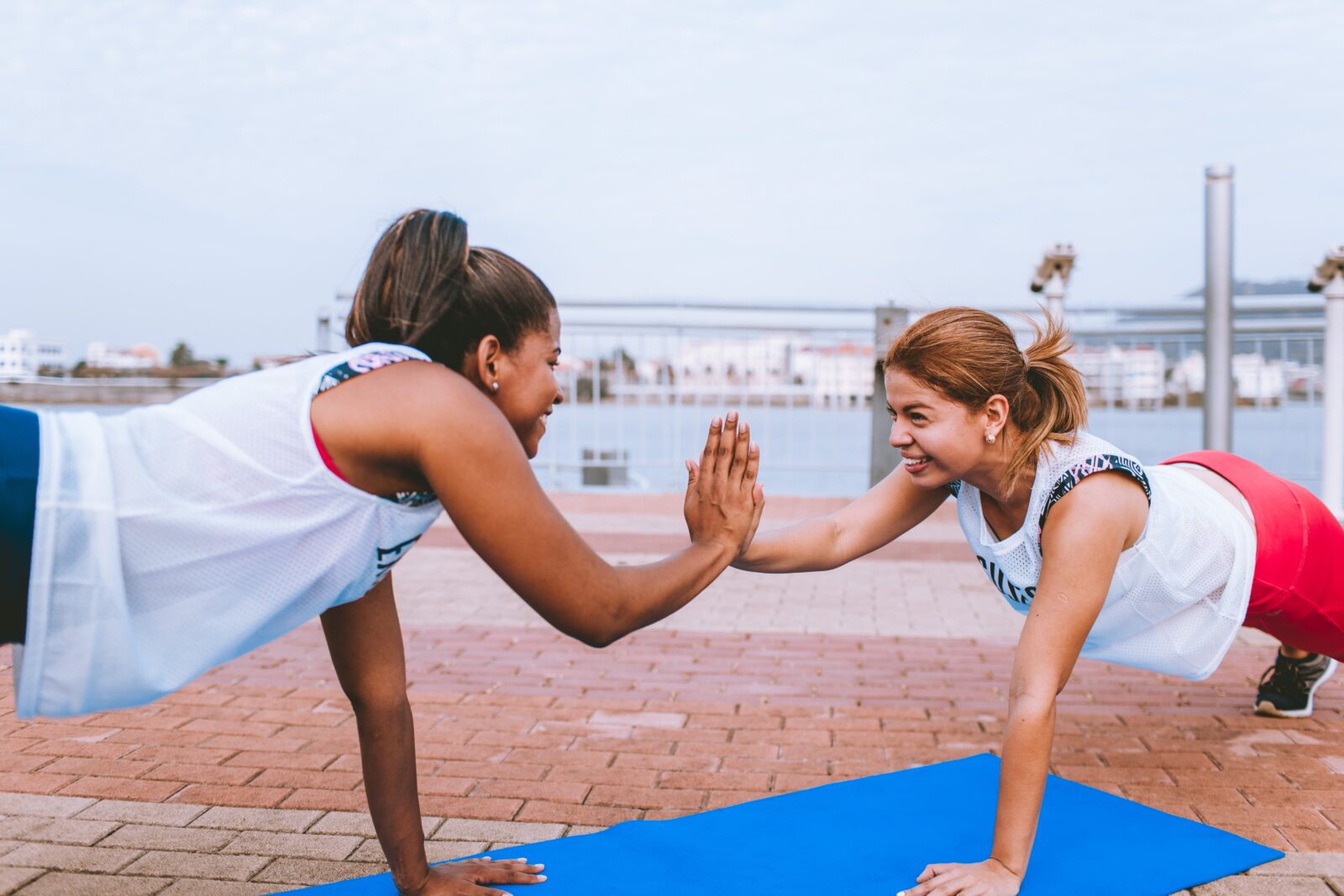 Tip: Walking for 30 minutes a day, early in the morning or spending an hour at the gym is a great way to keep your energy levels high for the rest of the day.
Best Morning Routines | Wake Up And Slay
5. Maintaining a Healthy Diet
Maintaining a healthy diet is the productivity tip no remote worker should miss. Remote professionals may tend to overeat or eat junk because of the ease of availability of food at their houses or nearby food outlets. These eating habits may lead to serious health consequences like obesity, blood sugar or pressure and lethargy. All the mentioned symptoms are a deterrent to the performance and productivity of remote workers. 
Select your diet with care to include fruits, vegetables, and nuts every day. Drink a lot of water to stay hydrated and eat in small quantities at proper intervals. 
Tip: As the saying goes "Health is Wealth", and rightly so. A healthy mind and body possess the immense capacity to think positively. The work quality undergoes tremendous improvement. The individuals earn recognition and accolades, which in turn ensures their financial stability.
6. Take Occasional Breaks
Continuous work without any break can saturate your brain, thus slowing you down. Occasional breaks in between a hectic work schedule are one of the best productivity tips for remote professionals. Your mind needs rest to re-energize and rejuvenate for success and future growth. A stressed mind hampers the productivity of individuals leading to loss of trust and confidence.
Human brains are prone to exhaustion if subjected to continuous stress and strains. We start developing fatigue which seriously affects their productivity. It is advisable to go for tea and coffee breaks, stroll for a few minutes outside to breathe in fresh air or engage in casual conversations with friends and colleagues during watercooler breaks. – Link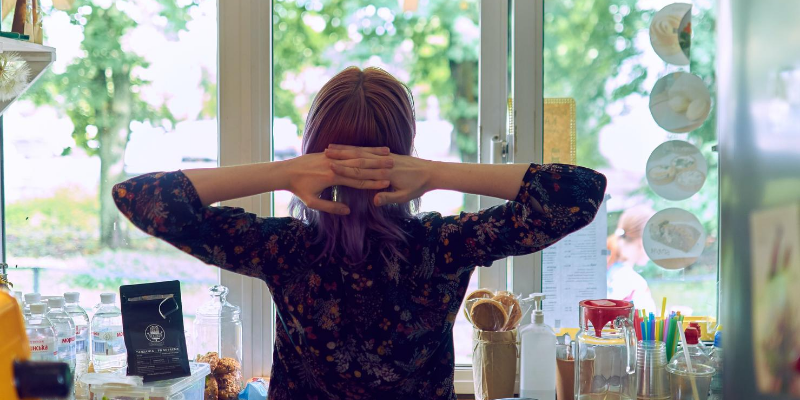 Tip: Make it a point to move out of your workplace every once in a while. This is a productivity trick that will enhance your capacity to remain focused while at work.
Virtual Water Cooler For Remote Teams | Remote Working Made Fun
7. Execute Tasks in Groups
Several tasks need to be performed on a recurring basis and sometimes every day. It is recommended to analyze each of these tasks and identify which of them can be grouped and executed together. This practice significantly reduces the time spent in conducting many of your tasks and in turn, you gain time for conducting additional activities.
It's a smart move to club similar tasks in groups. This is one of the most effective productivity tips for working remotely. For imparting messages of similar nature, club the respondents in one email and send the requisite information. Similarly, conduct meetings or discussions with multiple people for conveying the same messages or imparting training. It is an efficient way to save time and accelerate the productivity quotient.
Tip: Responding to all phone calls and emails steals away much of our time in the stipulated work hours. Analyzing the emails and phone calls of similar nature and grouping them to execute in batches is one of the essential office productivity tips for remote workers.
How to prioritize tasks and excel at work place
8. Avoid Multitasking
 As we continue with our analysis and deliberation on how to be productive at work, we need to understand the drawbacks of severe multitasking. Switching between tasks multiple times exhausts the brain leading to considerable fatigue and tiredness. Our brain fails to focus or concentrate on a particular type of activity which severely impacts our productivity and efficiency.
As remote professionals, we often tend to push ourselves to handle multiple projects while overcompensating for the fact that we save a lot of time by avoiding the office commute. We remain under the assumption that we have ample time to execute additional tasks, overlooking our capability, and subjecting ourselves to excessive stress. Thus, avoiding multitasking by taking up focused work, tackling one project at a given time etc, aids in maintaining higher productivity. 
Tip: Listing down all the tasks and prioritizing them as per their criticality and severity; executing them accordingly is a good practice.
9. Practice task delegation
We focus on completing our assignments individually without delegating them within our team. We remain overburdened, struggling to complete our work within the specified deadline. Outsourcing work in a planned & effective manner within the teams help us boost our own productivity and meet team deadlines faster.
It is tough to be an expert in every domain. The recommendation is to outsource activities to individuals based on their expertise and efficiency. This will enable faster execution of assignments, positively impacting the productivity factor of individuals. 
Best Practices For Remote Onboarding
10. Time Management
Time management is yet another critical productivity tip for remote professionals. Through experience and analysis, you need to work on understanding the time required for each of your tasks. Both overestimating and under-estimating are harmful to efficient time management.
We often tend to neglect the small chunks of work and allocate less time for their completion. We forget the complexity factor completely during time management. Logical thinking is essential while dividing the time between the activities and tasks. Complexity and magnitude of work need to be balanced while allocating the time for each task. 
You may not be able to complete certain tasks as per the scheduled time. There can be several valid reasons for such a situation. It may be due to, unavailability of a person, your network connectivity may be down etc. The time allocated for those activities must not be neglected and leisured out. Planning for contingencies is a smarter way to address your work. 
Synchronous & Asynchronous Communication For Remote Work
11. Learn to say "No."
Saying 'No' does not always have to be negative. You need to be able to say "No" to certain activities and tasks. Now, the question that arises is, when to say no? First, we need to understand that our brain cannot intake excessive work beyond its capacity. Additionally, all activities are not equally important and relevant to the project goals and objectives. Now for the second part, we need to invest our intellectual thinking ability to understand which tasks can be avoided or dealt at a later period.
Analyzing the relevance and significance of each activity to meet both the company's and project's goals and objectives is one of the recommended productivity tips and tricks for remote professionals. We need to inculcate the habit of saying no to the irrelevant and insignificant activities. Few activities can even wait to be executed at a later stage. 
Remember, by saying no, you are not shunning work; instead your are prioritizing and setting realistic and achievable goals, thus staying on top of your projects more productively. 
12. Check Work progress
If you can monitor your performance, progress and efficiency, then that is the best way to control your productivity. Despite preparing a To-do list, remote professionals may tend to overlook their daily progress. This is essential because they are absent from the office environment where there are PMOs or coordinators to check the status daily.
It is advisable to note down the progress at least twice a day. The status must be communicated daily through emails even if there are daily stand up meetings conducted to track the work progress. You will automatically be on track with your assignments and strive for completion as per the mentioned deadlines.
10 Best Calendar Apps For A Productive You
13. Practice self-care
Self-care is one of the fundamental aspects of staying motivated and focused on delivering productive work but is often overlooked. Practising self-care can be small yet significant things such as spending time with a book or your pet, mindful exercises or a quick nap or even indulging in your hobbies. A positive and stress-free mind can think effectively and contribute to designing mind-blowing solutions for the assigned work.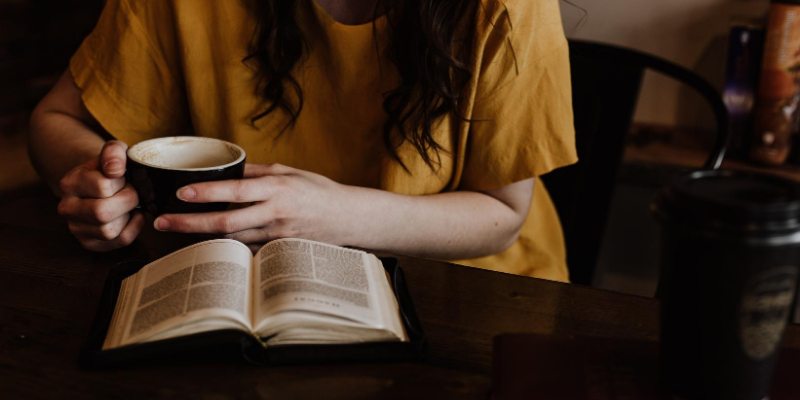 14. Have a defined end time for your work
The last of our productivity tips is to ensure you have a defined end time for your work. The assumption is that remote work provides work-life balance, but if we are not cognizant of an end time, we might end up overworking ourselves; especially in the absence of a physical workspace where you can see your coworkers wrapping up. 
You do not need to be strict with the timings, but being aware of it helps optimize your time better, ensuring you make the most of your day. 
To ensure, you stay on top of your productivity game, ensure you tackle one productivity tip at a time. Make your way through the list, inculcating each practice into your daily work for best results.