A benefit in modern times is the willingness of companies to operate remotely using ever-advanced communication technologies. The joys of Skype, Google Hangouts and many other channels have allowed business owners to cut the cost of office space rentals. Such versatility has helped young companies to create teams outside high profile locations, cut costs, and still seem prestigious. Having a virtual office fully depends on the style of business, and so you must be careful to consider the particular pros and cons you and your company needs. So, before you decide to take a virtual office and more remote office space, find out what your recruiting needs are, and ask around to get an idea of their remote working experiences.
Managing Remote Teams: 13 tips that will come handy
Did you know? The idea of a virtual office has its origins before and after the Industrial Revolution, where similarities were drawn to modern ways of work, especially working from home.
Refer to the article provided below to find out all about the virtual office definition, features, and services.
Content Index
What is a virtual office?
Virtual office services
How can a virtual office benefit your company
Advantages of a virtual office
Improving virtual office space management
What do virtual office users expect?
Best virtual office software
What is a virtual office space? 
Before you decide on whether you require an online virtual office or not, it is first important to understand what is a virtual office space.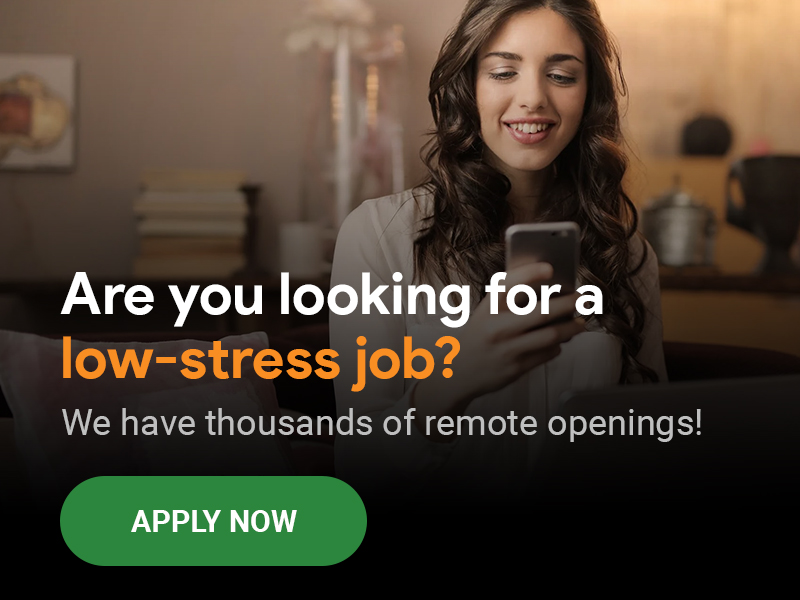 By the virtual office definition, a virtual office is a solution for the workplace, with a physical mailing address, which can be leased to help make the company or small business look larger and more developed. It also provides additional services, including a local phone number, receptionist, or physical office space and/or meeting and conference rooms that can be leased by the hour and used to create a good impression on the customers.
8 Best free Video Conferencing Software | Connect, Communicate, Collaborate!
Virtual office services 
A few of the features and services which an online virtual office may expect to provide include: 
A company address and/or telephone number 

Receiving and sending mail 

Contact a live receptionist for feedback and contact forwarding 

Connection to office space including private offices and conference rooms 
Essential facilities present in the physical office space, such as:
High-speed Wi-fi connection 

Printing   

Faxes 

Hardware for an audio/visual presentation 

Catering essentials, such as coffee, tea, and light snacks 

Connection to other office locations within the network of providers 

Frequent networking and social activities
10 Best remote desktop & screen sharing software
How can a virtual office help your company?
The following are the benefits of virtual office services: 
1. Enhanced company image
A virtual office space's primary and most apparent advantage is that it makes your company appear bigger and more developed. It also allows you access to the facilities of a dedicated office area. This makes it easier for you to build a pleasant impression on your customers, present as well as prospective, while you and your team can work more easily from home or another office space. 
2. Lower costs 
A virtual office will also help your company reduce the costs that a conventional and permanent office room entails. Administrative, maintenance and technological costs are distributed among space's other users, which alleviate the upfront capital burden. Several entrepreneurs and small businesses use their personal cell phones as the primary contact point for their business.
Team Communication 101: What is it & How you can crack it!
3. Professional appearance
A virtual office also includes a local landline phone, which is answered during business hours by a skilled receptionist who can take a message or forward the call. It offers a more professional image to your business and also reduces the risk of missed calls or opportunities.
Did you know? In 1992, when Richard Nissen registered the phrase with the UK's Intellectual Property Office, "Virtual Office" became a registered trademark for the first time.
Advantages of having a virtual office
Every start-up, small business, or solo entrepreneur can take advantage of a virtual office's functionality and versatility, but here are some common use cases: 
Professionals who do not want to divulge their personal address or cell phone number on company documents or marketing material 

Freelancers who operate from the offices of their clients but who want to retain an independent brand identity and presence 

Enterprises expanding into new territories but which have not yet developed a permanent presence 

Companies recruiting potential clients who want to work with a local presence

Small businesses needing the experience of a receptionist and support staff but without hiring their own costs and resources 

Sales teams that move among prospective customers but want office space to be used in meetings 

Digital nomads requiring a remote space to conduct meetings  

Small businesses in image-driven industries profit from a more prestigious address than otherwise, they can afford
Video conferencing etiquette | Best practices for video conferencing
How does virtual office work? 
Now that you are acquainted with the features and benefits of a virtual office, you get the answer to the question: how does a virtual office work? 
Virtual offices serve customers as one entity but do not operate from a fixed space. This form of setup is especially common among start-ups and small businesses looking to reduce overhead costs. The development of applications and services for web-based workplace collaboration, like videoconferencing, has helped increase the growth of virtual offices. Furthermore, a virtual office contributes to higher efficiency, because its services like administrative tasks and commutes are free. Every employee operates from the most convenient location, and the company is not restricted to recruiting locally based employees.
Guide to conducting & attending Remote Interviews
What is a virtual office layout? 
It is essential to understand what is a virtual office layout. A virtual office layout is a manner in which the virtual space is arranged to enable productivity. 
Given below are the elements of a virtual office layout:
1. Business Address 
Though you could spend much of your time working from home, coffee shops, or even your private yacht, almost every virtual company still needs a permanent, physical address. 
This is why:
Best practices allow your website to have a physical address listed on your "contact us" tab. 

SPAM rules mandate that you have a physical address for all mass email messages. 

Including signed contracts, checks and fan mail, you should have a physical address where people can give you "snail" mail. 

To process loan applications, some lenders need an actual business address.

Though you can use your home address for business registration purposes, you may not want potential customers to turn up at your doorstep.
Best Practices For Remote Onboarding
2. Virtual Phone System 
Going interactive is awesome, but putting your cell phone number on your website is the last thing you want to do. Having a dedicated company or toll-free number makes contact with you simpler for prospects, thus protecting your privacy. You get the flexibility to get calls routed to the most suitable phone number with the right device, so you can be anywhere you need to be.
A few low-cost solutions to effectively manage your telecommunication requirements are: 
UnRemot 
UnRemot is the most user-friendly online resource available. The platform is essentially designed to collaborate and interact among remote teams, thus most appropriate for those who regularly communicate. This video-based product also includes features such as screen sharing, chat, task management, calendar sharing, and file sharing. It is currently available to its users (in light of the coronavirus outbreak) for free!
Best Home Office Set Up For Remote Work | Shoot Up Your Productivity
Skype 
Skype was first developed to link users as a video-only service but has since grown into a complete messaging system that is both affordable and versatile for voice and video calls. 
Google Voice
Google Voice offers the smart call routing to a single number anywhere you are, including on your computer. With the Google Hangouts integration, you can turn every call into a face-to-face session with ease. Although you can use the service from anywhere, to have a unique number, you require a U.S.-based mailing address.
10 Best Online Whiteboards For Better Remote Meetings
3. Receptionist Assistance 
For any virtual business, the gold standard and best solution are to get a live person to answer your calls. This is more effective and saves a lot of time by managing calls that do not need your attention immediately. 
4. Meeting Rooms
As an enterprise, you would meet with potential clients, partners or investors. Getting a secure, private space with an established company's facilities will help you close the deal.
Improving virtual office space management
The following are the ways to enable greater productivity through your virtual office layout: 
1. Provision of digital resources
The virtual office environment revolves around computer resources. Through supplying these services, the hiring organizations will profit exponentially. While these computer services are being offered, they must be assured that they are in line with the needs of the employees concerned.
Cybersecurity During Work from home | A Security Checklist
2. Provision of access to information
There must be appropriate arrangements to allow workers to have easy access to the information they require. Because the world has become increasingly knowledge-oriented, access to relevant information for workers is a requirement for the effective operation of virtual offices.
3. Configuration for forwarding calls 
Any virtual office needs some kind of assistance from the physical office. Another of these aids is to plan for the forwarding of phone calls to concerned employees. There would also be someone responsible for routing telephone calls to telecommuters at the fixed office. Organizations may also use a voice message program that allows telecommuters to manage it from their own places of work.
Top 11 Screen Recording Software 2020 | Compare Prices & Features
4. Arrangement of conference calls 
A conference call allows more than two people to actively engage in a discussion over the phone. It lets the telecommuters share views and ideas among themselves without physically meeting each other. These perspectives and suggestions are very useful in solving certain problems that cannot be personally solved. Virtual office management can be greatly enhanced with this facility. To take advantage of this trend, the company can schedule daily conference calls.
5. Arrangement of regular meetings 
While face-to-face meetings between employees may not be needed in virtual office systems to do their work technologically, it is safer to meet their fellow workers at regular intervals at certain predetermined times. These meetings allow them to understand each other in a much better way and to build a sense of belonging and culture. The company can then prepare for these meetings, and remind all the telecommuters concerned.
Standup Meeting | Ultimate guide to better Stand-ups
6. Establishment of a follow-up routine 
Telecommuters must be allowed to establish and observe their schedule of work so that their focus during their working hours is not interrupted. If the telecommuters establish and follow such a routine of work, possibly their family members, colleagues, and others may hesitate to interrupt them even at home or some other place during their working hours.
7. Objective evaluation of productivity 
The company should establish some objective standards for evaluating the telecommuters' job efficiency. Such criteria should be in the quantitative form as far as possible so that the work output can be accurately assessed against these criteria. Wherever criteria for evaluating work output cannot be measured, these criteria can be established in the qualitative form with the precise interpretation of each qualitative criterion. This will be conveyed to telecommuters after finalizing the job assessment requirements so that they are completely informed on what the company wants from them. It will infuse a kind of discipline that helps both the telecommuters and the company in virtual office management.
14 Best Productivity Tips to Achieve More At Work & Life
Tip: Recognize that misunderstood messages can provoke a lot of trouble as it will lead to incorrect decisions and affect work. Make efforts to streamline communication.
What do virtual office users expect?
The company owners should have to have the following details when signing up to a virtual office: 
Digital ID – two forms, for example, a passport and a digital license 

Residency evidence 

Evidence of forwarding address 

Registered office evidence 

If there is no company director called, such information will need to be given by the person paying for the virtual office. 
This method is applicable to any place. When an organization is not asked for specific information along with proof of identity, they may challenge whether they are compatible with the virtual office service they use.
In addition, all identification and relevant documents must be given upon sign-up. Missing documents can be sent later, but this delays the process. The organization can only continue using the virtual office address until the entire process is completed.
Remote training guide | Strategies to effectively train remote employees
Inevitably, these due diligence measures exist to protect the businesses that use such services, and the operators themselves, to help keep the virtual office environments as secure and competent as possible.
Tip: Use recommended tools like PayPal and FreeAgent to ensure a seamless and organized invoicing and bookkeeping process. 
Best Virtual office software
Given below are a list of virtual spaces for rent: 
1. UnRemot 
Rent per month: Standard package (for up to 100 team members) costs INR 2,241; Enterprise package (for over 100 team members) cost can be availed by contacting UnRemot. 
UnRemot lets you work easily in virtual offices. Much like how all of your colleagues in the workplace are a shoulder-tap away, you will find them in one-click at your virtual office. Undoubtedly, UnRemot is the best virtual office space for rent.  
Features: 
Organize the staff into and handle focused groups effectively. 

Meet by single-tap video calls for routine stand-ups and team meetings. 

Keep track using one-on-one video calls with your team members. 

Ask your team for group conversations, or email your team for asynchronous contact individually. 

Derive the most out of your meetings using simple screen sharing, group, or one-to-one.

Monitor and track the members of the staff, analyze idle time, productive time, personal time off, other productivity measures, and areas for change. 

Utilize the calendar in case the team wants a planned or regular meeting. 

Arrange and prioritize remote management activities for the teams. 

Share files through simple attachments between your team and individual colleagues, or simply drag and drop.
Virtual Water Cooler For Remote Teams | Remote Working Made Fun
2. Regus
Rent per month: Virtual Office package costs INR 8,143; Virtual Office Plus package costs INR 12,698
These virtual office packages provide you with the flexibility to select which services you require. You can build your visibility rapidly, anywhere in the world. Their locations are in every major city, town, and transportation hub around the world so you can confidently represent your company – wherever you have to be. Use your new business address and any facilities you need for internet, mail handling, and workspace.
Features: 
Function anywhere you want with free access to our worldwide business lounges, or use workplace, co-working, or meeting room space when you need them

Mail forwarding on daily, weekly, monthly, or ad-hoc

Pay-as-you-use, or unrestricted business phone calls

Regional or national company telephone number options

Organisational support

Excellent customer service

Where required, office or co-working space
Team Meeting Agenda | How to set and write effective meeting agenda
3. Insta Office 
Rent per month: Contact Insta Office for a quote. 
If you are looking for an email address and company contact details, but do not want to bear the cost of a dedicated office room, the Insta Office Virtual Office is a one-stop solution. 
Features:
Insta Office would provide you with a business address.

Business contact information.

An office assistant. 

Professional services for call answering. 

A virtual receptionist to forward calls.
14 Best Remote Job Sites: Start your job hunt at the right place!
4. Executive Centre 
Rent: Contact Executive Centre for a quote.  
Executive Centre India enables companies to profit from a prestigious address with a central landline telephone number and secretarial specifications. You may also use their Business Address to register your company. To those who do not need a physical office space but still want a premium business address to create an outstanding professional presence, it is a great solution.
Features: 
Their basic virtual office plan offers a prestigious address within a prominent business district. It includes mail management and access to meeting rooms and business concierge services where necessary. 

A dedicated local telephone number professionally managed with personalized greetings by their in-house receptionists to introduce your company. This is ideal for those seeking the assistance and management of competent phone calls. 

Enjoy a full virtual presence with both a Business Address and Call Handling package. They help you manage your operational needs so you can concentrate on your business.
34 Best Remote work communities on Reddit, Slack, Facebook
5. My Branch 
Rent: Contact My Branch for a quote. 
If you have thoughts of setting up your business presence at an upscale location, exploring new territory, expanding your company without jeopardizing your wallet, or seeking to display a well-established corporate identity on your business documents and marketing collateral, My Branch is the answer.
Features: 
Avail a business address in a renowned location at a lower price. 

Receive, forward, and exchange mail on behalf of the client. 

Call answering services by their live receptionist. 

Reduce overheads in a physical work environment. 

Enhance the image of the business.
13 Best webinar software | Top platforms to host your webinar
Now that you have complete information on the services, benefits, and providers of virtual office spaces, get your documents ready and launch your remote working space!