With the increasing popularity of remote working, it is essential to understand the best practices for the successful execution of the new way of operations.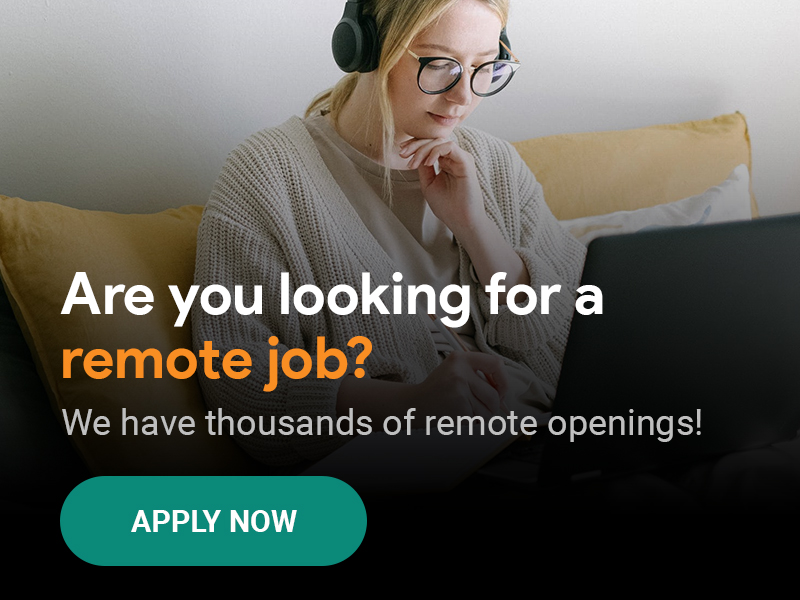 Remote employees engage in a combination of synchronous and asynchronous communication as they operate out of their preferred locations. The main reasons behind adapting to this particular mode of communication attribute to the absence of real-time communication in a remote working environment and the growing advantages of asynchronous communication. In this article, we would discuss on asynchronous communication definition, its benefits and difference with synchronous communication. We will also learn about synchronous communication definition with examples and tools used.
Content Index
Asynchronous communication definition
Synchronous communication definition
Difference between asynchronous & synchronous communication
Examples for synchronous and asynchronous communication
Tools for synchronous and asynchronous communication
Benefits of asynchronous communication
How to instil effective asynchronous communication culture in remote teams?
What is Asynchronous Communication?

In simple terms, asynchronous communication can be defined as a communication that does not happen in real-time. It occurs when the sender sends a message and the receiver responds after a delay. Both the participants of the conversation are never online together in this form of communication. One easy asynchronous transmission example is emailing a person who responds after a certain interval of time. It does not mandate the receiver to send out a reply immediately.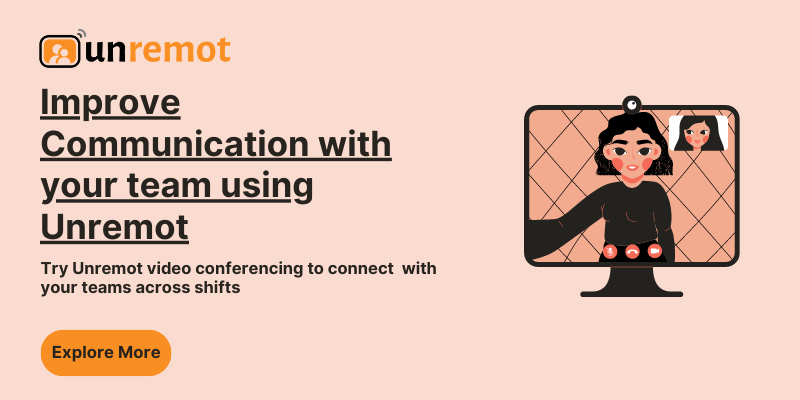 In asynchronous communication, the sender and the receiver are not engaged in phone calls or video conference calls or web conferencing. Many times remote workers are placed in different time zones which necessitates them to engage in exchanging emails instead of working late nights to converse in chats, phone calls or any other real time communication medium. That may eventually lead to a lack of available bandwidth and reduction in productivity of remote professionals who stretch themselves to work overtime. 
Remember: Expecting your remote team to be constantly available on the phone and chats interrupts their flow of work which may delay the deadlines and efficiency of the team. Their concentration tends to get diverted from their regular activities and assignments.
Read: How to work from home successfully?
What is Synchronous Communication?
Synchronous communication can be defined as interactive real-time communication between two persons. The response is immediate between the individuals participating in the conversation. Through live audio and video conferencing facilities, the remote team connects easily despite being located at different places. They feel the essence of face to face meeting even sometimes sharing their personal interests and hobbies. This builds up a strong interpersonal relationship between the remote professionals which brings in comfort and confidence among the individuals.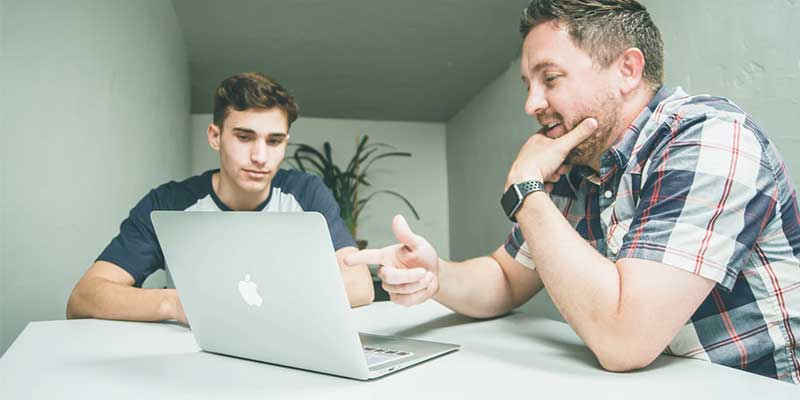 Synchronous communication allows the remote team to receive clarifications to their queries instantly. Many technical and functional questions can be answered through interactive discussions between the remote team members. That eventually positively impacts the work completion time. Any hurdles, blocks, and risks can be discussed instantly and resolved jointly.
Read: Meeting Minutes: What is it & how to write it effectively (step by step)
Difference between Synchronous & Asynchronous Communication
The key difference between synchronous communication & asynchronous communication is that it occurs in real-time whereas synchronous communication never operates in real-time mode. In real-time both the participants are expected to be online at the same moment, responding to each other almost immediately. To ensure the remote team is available in the online meetings for real-time communication, the calendars of all must be free at a specific time. It is important to sync the time between the remote team members and arrange for a meeting else it may lead to unnecessary discontent and miscommunication. The advantage is the comments and messages are transmitted instantly without any delay.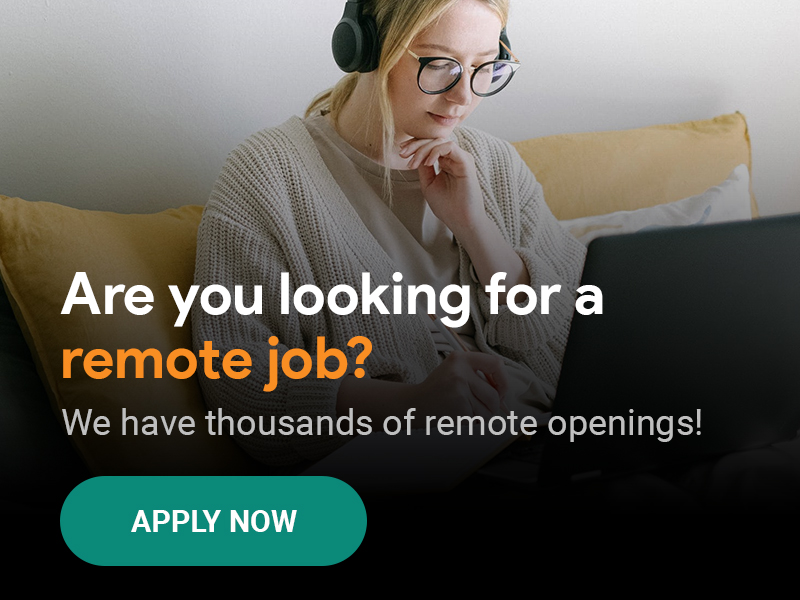 Whereas in asynchronous communication, you do not have to wait for a common time slot. You can use the communication medium for passing on the information to the recipients, allowing them to reply at their convenient time. This enables a person working remotely to invest in coming up with a constructive response or solution to a problem or assignment. It doesn't mandate to provide a hasty resolution which may not be of good quality or lack proper analysis. But simultaneously the human factor is almost lost since it limits face to face conversations. It is tough to build personal relationships and rapport between the teams due to the absence of one to one meetings or group meetings.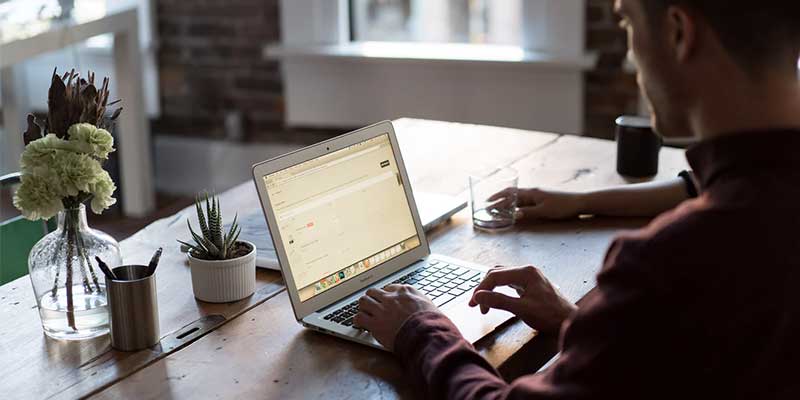 Must read: How To Build And Sustain Trust In Remote Teams
In real time communication, sometimes it is difficult to keep track of the notes since it demands constant attention and focus on the discussion topics. It often leads to loss of information in between the conversations which further hampers the overall functioning of the team and its performance. However real time communication enables remote professionals to interact with their supervisors to discuss any grievances or self-goals faster and comfortably. Asynchronous communications help to keep track of the communication history and record all conversations for future reference. The participants remain cautious and indulge in proper solutioning and reasoning. The remote workers, working in different time zones, find it extremely beneficial to engage in the asynchronous mode of communication. 
Tip: Companies must opt for a mix of synchronous and asynchronous communication methodologies to reap in the benefits of both.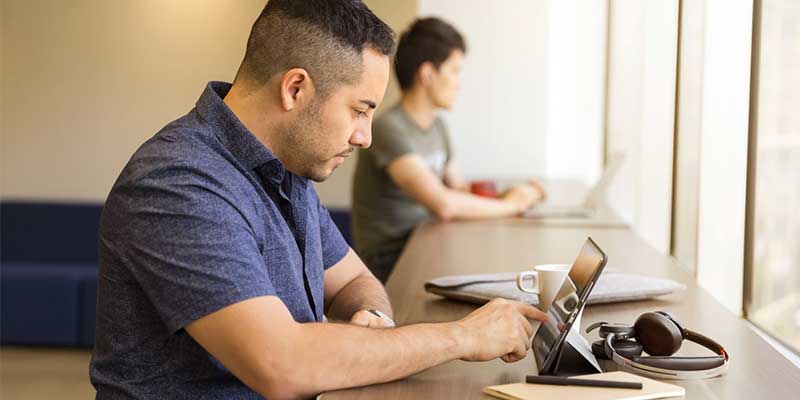 In the next sections, we will try to understand synchronous and asynchronous transmission example, synchronous and asynchronous communication tools, and the benefits of synchronous and asynchronous communication.
Suggested read: Best note-taking apps in 2020
Examples of Asynchronous & synchronous communication 
1. Asynchronous Transmission Example
Asynchronous Communication can be performed in various ways. The two important modes of performing the same are Slack and Email, widely used by many organizations to communicate with their remote team. It is a common practice to publish important announcements and information in the internal websites and collaboration medium, inviting the employees to comments and provide feedback. 
A video recording of key messages or information about the company or the team is also one of the asynchronous transmission examples. Instead of scheduling a video recording call or conference demanding availability of the remote workers at a particular time, you can pre-record the video and sent it across to all. The remote professionals hence are presented with ample time to go through the video, understand the criticalities and the information conveyed and act accordingly with a conscience. The recordings can be sent through emails or uploaded into the company's internal website for viewing by the employees working remotely.
Also read: Best Practices For Remote Onboarding
Rmember: Asynchronous Communication provides ample opportunities to thoroughly and critically understand the information imparted by the company or the team leader on important aspects of assignments. The remote professionals find it comfortable to digest the details and act judiciously.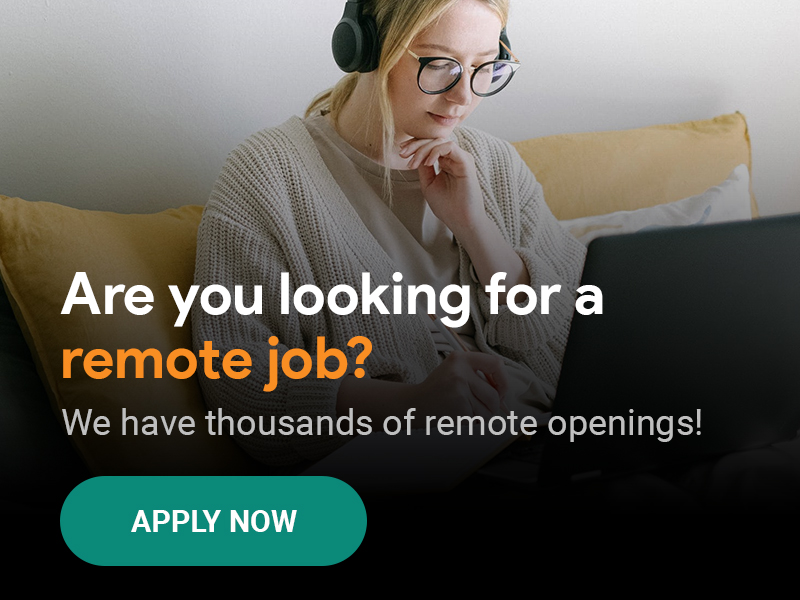 2. Synchronous Communication Example
The popular synchronous communication example includes telephone calls, chats, instant messaging, video conferences, webinars. The participants' login to the tools and applications at the same time and interact in real time mode with each other. They discuss the daily progress of their work and any risks anticipated to slip the assignment deadlines. The team analyzes the problems and try to support each other by providing constructive resolutions. They use devices such as web cameras, speakers and microphones for facilitating the real time discussion. 
The remote professionals can even speak with their supervisors about their performance, goals, and grievances easily almost instantly for a faster resolution. Even the supervisors can enquire about their remote team faster and can work on any issues faced by them effectively. Many problems can be mitigated then and there while interacting with the team. This facilitates the resolution process and in turn uplifts the team morale. The companies are gifted with an effective team, collaborating efficiently with each other. The relation between the lead and the team is also enhanced.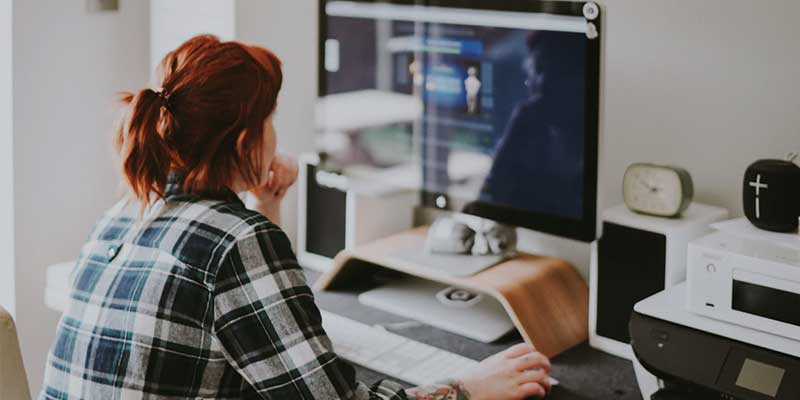 Asynchronous Transmission Tools
1. Google Drive
The excellent tool by Google provides support to exchange documents, pictures, video recordings, presentations and spreadsheets across remote teams. You can provide varied permissions to the team members to either edit or view the files shared through Google Drive. The members can provide comments or feedback too as required.
2. Slack
Slack is one of the popular asynchronous transmission tools. It is a messaging application by which you can connect with your remote team comfortably. You can open out different channels of communication segregating by teams or by specific topics. In each of these groups, you can leave any announcements or assignments or messages for the team to respond later as per their convenient time or a defined schedule.
What Is A Virtual Office? | Best virtual office software
3. Asana
Though Asana is prominent as a project management tool for remote working, it can be used for asynchronous communication too. You can set up the project plan along with the activities, tasks, assigned person and the deadlines for each task or activity. There is a provision to mention additional comments in the tool. The remote team members can log in to Asana to check their assignments and act accordingly. They can update their progress on each task or activity with comments.
4. UnRemot
UnRemot is one of the sleekest tools for asynchronous communication among remote teams. The platform allows you to create virtual rooms for dedicated teams where team members can have group chats and one on one chats.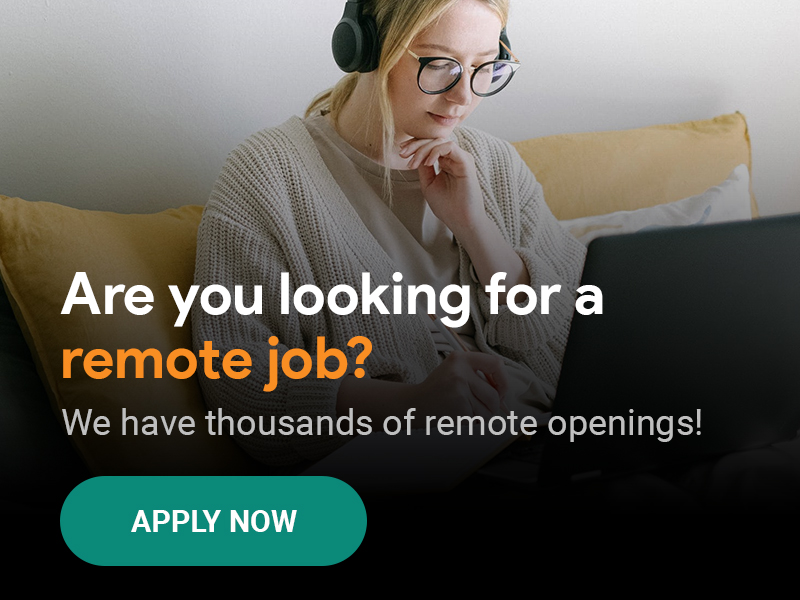 5. Slab
A slab is an important tool for asynchronous communication, serving as a knowledge repository for the company's profile, organization structure, projects, teams, essential functional and technical information. The remote team members can search for relevant answers from Slab for their queries and engage in discussions on different topics. It eventually helps them to resolve any issues obstructing the progress of their work or support peers and the team in resolving their problems.
6. Loom
Loom allows you to record your screens and share the recording along with your messages for better understanding. Visual aids are very effective in communicating messages and information to remote professionals. Loom can integrate seamlessly with Slack thereby simplifying the method of conveying messages coupled with screen recordings.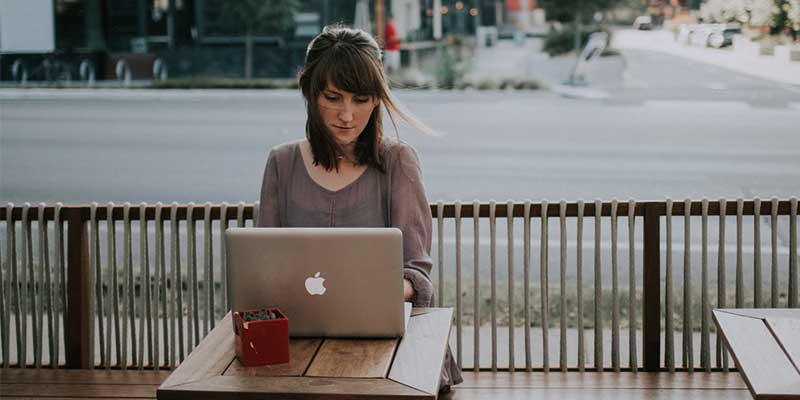 Synchronous Communication Tools
The common synchronous communication tools, companies can utilize are listed below:
1. Unremot
Unremot is one of the best remote working tools for distributed teams to connect synchronously. On this video based platform all the remote team members can have group and one-on-one calls, share their screens on single clicks, send messages and so on. To check out the com list of its features take a look at this post.
2. Skype
Through Skype, participants can log in to the application or the web version for live meetings. The remote team can share their screens or presentations and engage in video conversations. The tool is easy to download and can be used in desktops and mobile devices. You can chat and send instant messages too.
10 Best remote desktop & screen sharing software | Free & paid software
3. Google Hangouts
The efficient video conferencing and chat tool from Google is an excellent medium to interact instantly. You can exchange documents, presentations, and images through this tool. It can be installed free and is user-friendly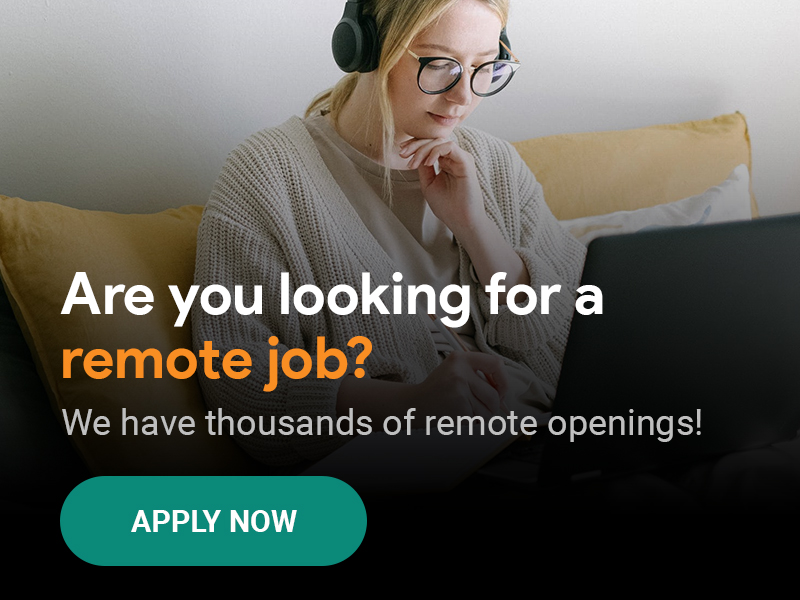 4. WebEx Meetings
WebEx meetings from CISCO are very common in workplaces connecting remote teams. You can share your screen, engage in both audio and video conferencing and even record meetings.
5. Slack
Slack is also an efficient tool for synchronous communication. It is a messaging application by which you can connect with your remote team comfortably. You can chat instantly with the remote team, collaborating efficiently and at super-fast speed. 
6. HipChat
It is a chat application that offers instant collaboration between the remote teams through facilities such as chat rooms, file sharing, instant messaging, screen sharing and video conferencing. The application can be installed or you can use the web version of HipChat.
Best 8 Presentation Software in 2020
Benefits of Asynchronous Communication
Maintaining asynchronous communication in a remote workplace has its benefits and advantages, realized by both the company and the remote professionals. Some of the key ones are:
1. Organized and planned days
Ability to maintain well-organized and planned workdays with no additional stress to respond in real time to requests during the work hours. Remote workers can concentrate on their assignments and focus on completing their work within the deadlines. They are not subjected to excessive pressure of replying to messages, chats and phone calls immediately which defocuses them from their original flow of work. Asynchronous communication equips them to stay tuned to their work schedule. 
2. Better communication in remote reams
Improves the quality of communication since the remote professionals are provided ample time to think and analyze before drafting their message. They invest adequate time in drawing a resolution to a particular problem or issue along with the probable pros and cons. Individuals strive to provide clear and concise messages to prevent the back and forth of emails or conversations.
Distributed teams 101: Guide to building & managing distributed teams
3. Improved overall efficiency
Enables efficient documentation of the communications and information exchanged between the remote employees by maintaining proper history and versions. It is easy to refer to any future conversations without any risk or apprehension of information loss. Since all data is recorded and maintained, it can be easily shared across the remote team workers.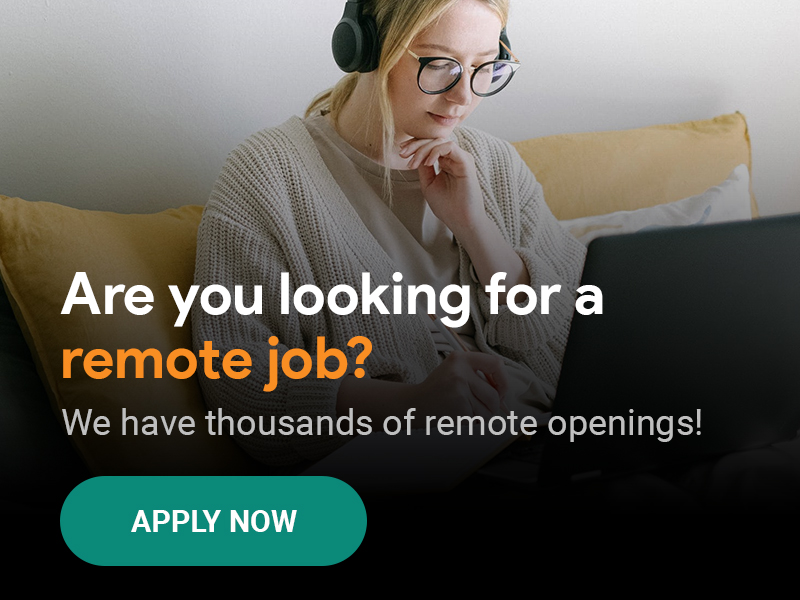 4. Connecting remote employees across the world
Streamlines communication across remote professionals placed at different time zones. This enables companies to hire people of niche skills from different regions based on skill set and resource availability. 
Remember: Though asynchronous communication is preferred by many companies while collaborating with their remote team, in certain cases it is advised to use the synchronous method of communication. The main reason behind such a recommendation is offering real time collaboration, an increase in social presence and interpersonal relations, immediate response to conversations. The remote team members remain motivated and encouraged.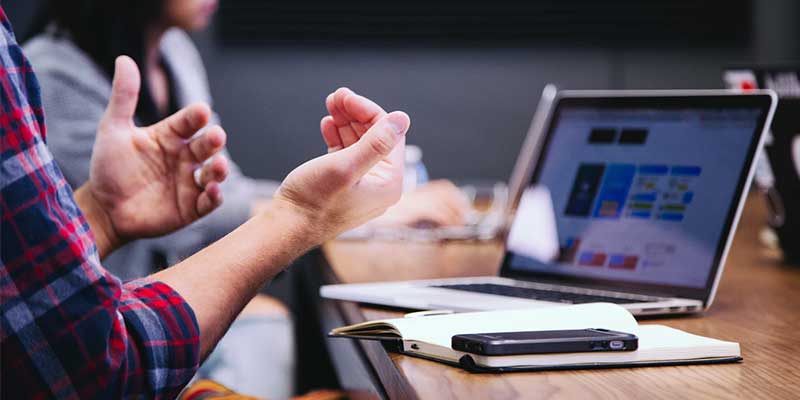 Components of an Asynchronous Message
Crafting an efficient asynchronous message determines its success and effectiveness to a large extent:
Think of the FAQs and probable questions that may creep in after conveying a certain message and information. Package all those clarifications and answers before sending out to the team.

If a deadline needs to be specified, do not miss out on it. Emphasize on the target dates and the urgency or importance behind the same.

Provide video recordings, screen recordings, images, and links wherever possible as visual aids for better imparting of messages

Be clear on your ask from the individuals or the team. There must not be ambiguity as it may lead to delays and additional exchange of communication.
Standup Meeting | Ultimate guide to better Stand-ups
Instill asynchronous culture within a team
Drifting between synchronous and asynchronous communication may sometimes lead to difficulties in adaption and comfort. Incomplete messages passed via asynchronous communication tools may force remote workers to switch on to real time mode of interaction. The actions which will assist in instilling an asynchronous culture within a team are highlighted here:
Communicate in details on assignments, deadlines, information, training schedules, emergencies, urgent activities with proper visual aids, podcasts will eliminate the need to engage frequently 

Ensure the team has access to all the documents and files required for the proper functioning of the projects

To prevent frequent occurrences of meetings, it is advisable to start a prior discussion with the remote workers for their readiness and preparedness

For absentees of a particular meeting or discussion, circulate Minutes of meetings or discussion threads or circulate recordings from the session

Notifications from chatting and messaging applications must be turned off during specified work hours to avoid distractions
Inbox Zero: How to boost your email management! | Productivity hack
Asynchronous communication is an art which if applied skillfully leads to huge benefits that companies must nurture for their advantages.