Attention, Remoters! The remote working tool of the future has arrived. UnRemot – A video-based online platform is all set to welcome its first users to experience sleek remote collaboration. That's right, We have launched! (First of many). We've understood that communication is the key to effective remote collaboration and there is a need for a simple and efficient remote working tool. So, we've built a platform that virtually creates an office-like environment where speaking to your teammate is a shoulder-tap away.
Watch Video: You can do so much on UnRemot 
Now,
What
is UnRemot?
UnRemot is an easy-to-use online platform that creates a virtual office environment where one-on-one and group communications & collaborations are hassle-free. With UnRemot, users can enjoy all the benefits of working remotely including skipping the pain of going through daily commute and collaborate seamlessly with their team from wherever they want. Organizations that use UnRemot can reap benefits like saving big money on real estate and opening themselves up to global talent pool, WHILE not compromising on visibility.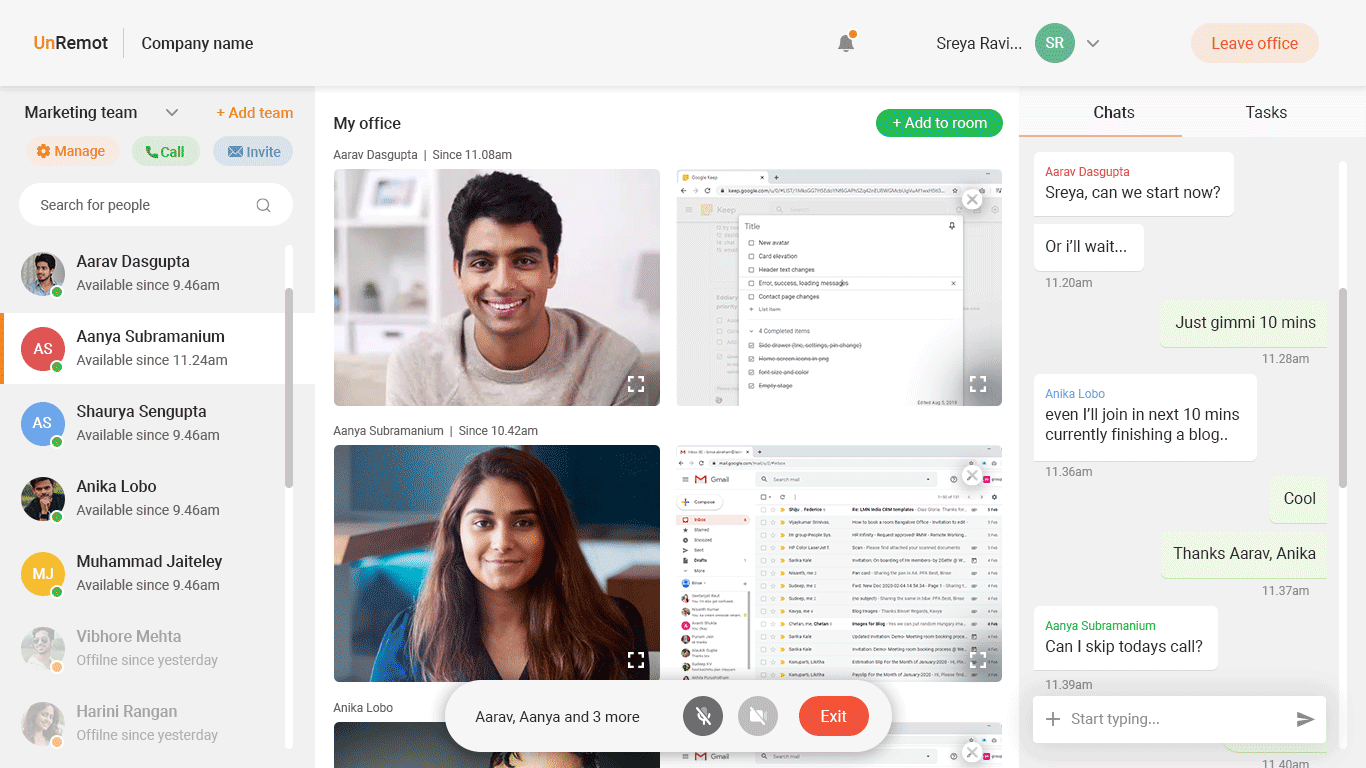 What are the key features of UnRemot?
UnRemot packs up all things necessary for remote workers to communicate and collaborate more efficiently. Taking into account the uncertainty that managers face when their teammates work from home, we've created UnRemot to improve visibility and cull the fear of low productivity. With a simple video-based interface, UnRemot brings all the team members closer and facilitates seamless interaction to ensure the physical distance between them doesn't reflect in their work. Here's a complete list of all things you can do on UnRemot:
One-to-one single click videos

Single click videos among small teams

Screen sharing on single clicks

Individual & group chat with the team

Tasks management, associated with both team and individuals

Single integration to mail, calendar, project management tools etc
But just having all your teammates a click away wouldn't ensure your productivity. UnRemot goes beyond by integrating features like single-click screen sharing, task management and tracking at individual and group levels, and integrations to mails, calenders etc.
Why do you need UnRemot?
One look at the statistics and it would appear to you instantly that Remote work is the future and it isn't far. According to an analysis, remote work has grown a whopping 44% just over the last 5 years. More and more employees are realising the benefits of remote working and are changing the norms of what is considered an effective workplace.
While the employees are switching to remote for reasons like avoiding traffic, being location independent, feeling less stressed, and experiencing a better work-life balance; organizations and the management are facing a dilemma. There is an obvious increase in productivity from remote employees but the physical unavailability of the team members leaves managers feeling sceptical. This is where UnRemot comes into the picture.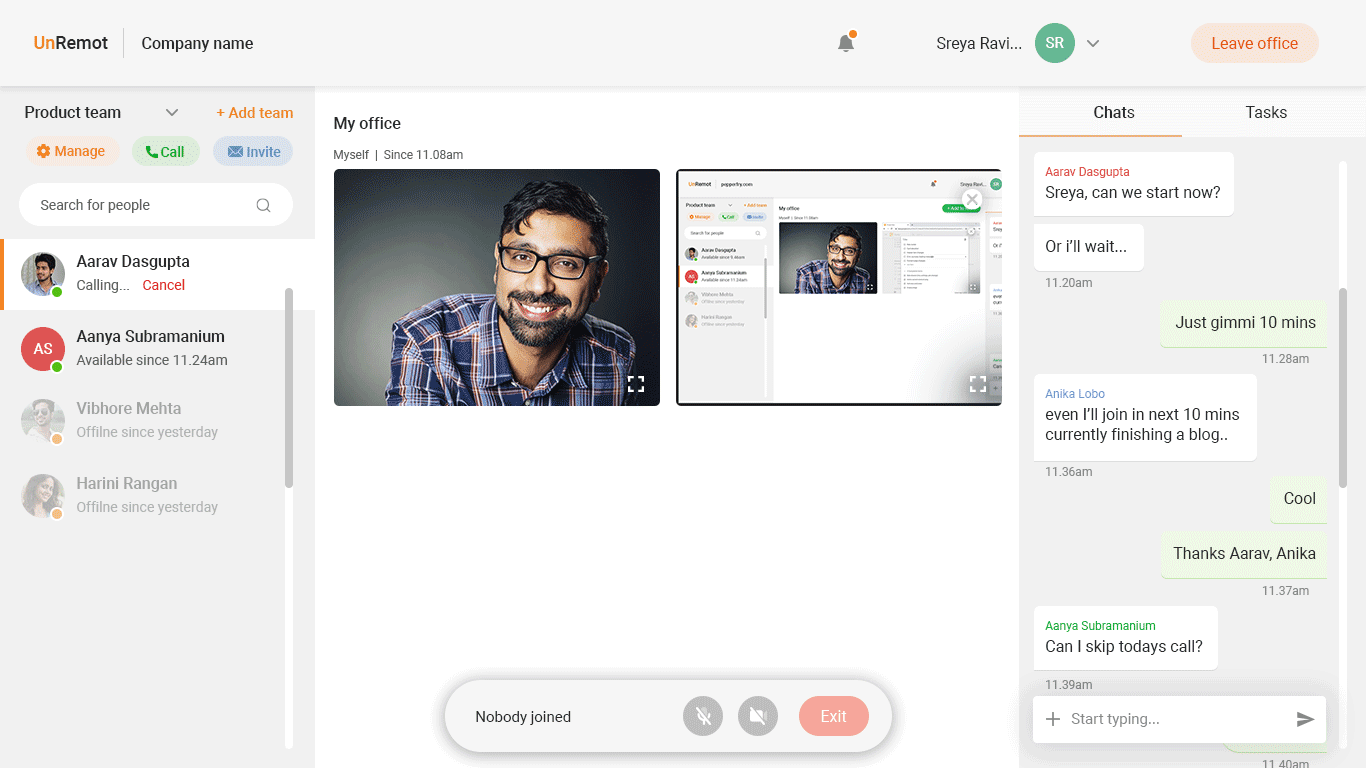 We'd Love To Hear Your Opinion!
If you aren't already convinced that this is the best remote working tool the world has been missing, then we invite you to try it for free for a month. We'd love to hear what you'll have to say about UnRemot at the end of one month.
Like we indicated earlier, this is our first of many launches. Over the next 12 months, we plan to launch multiple times, integrating new features and making tweaks based on the responses and suggestions from our users. Some of the features that will be added by the next launch include:
One-to-one & group chats

Screen sharing among groups

An Improved UI
Stay Tuned For More Updates!
Read: How to work from home successfully?