In our daily to-do tasks, inbox zeroing is something to be achieved daily. Our inbox is buried with a lot of unread emails daily. The report says that the average worker receives 121 emails every day. Anxiety and stress is the state one achieves if she/he doesn't clear the unread emails or doesn't zero the inbox. 
What is inbox zero?
An organized and structural way of dealing with the emails we receive daily is what we call inbox zero. To maintain empty unread emails in our inbox is the ultimate goal here. 
In simple words, inbox zero is achieved when we manage to work on the emails we receive daily. To organize it, label it is a system that allows us to maintain an empty inbox daily. A proper way of mail management is what we are here to discuss.
Read: 14 Best Productivity Tips to Achieve More At Work & Life
Merlin Mann's Inbox Zero –  The Philosophy
The philosophy and term 'inbox zero' was originally termed by 'Merlin Mann'. He is the founder and the writer of '43 Folders'. It is focussed on how to improve the quality of your career and life by managing your attention in a way that allows you to work on the creative projects that matters most to you. In simple words, it is about finding the time and attention to do your best creative work. Here, zero doesn't refer to keep the inbox empty, contrary to the popular belief. Instead, it refers to the amount of time an employee's brain is in his inbox. 
Merlin Mann suggests a few steps to accomplish the same:
Do not keep the email program opened for most of the day

Delete, respond, delegate, defer or do is the thumb rule that should be followed when processing a mail. 

Any mail that only requires a concentration of 2 minutes or less than that should be responded immediately without any delay.
In 1993 I didn't need a system for doing email and yet, today I feel like the only way you are going to succeed at a job is figuring out how to deal with a high volume of email. – Merlin Mann
Read: Deep Work Summary: 5 Key takeaways to help you be more productive
How to get to inbox zero?
Stress is what we achieve if our inbox is loaded with unread or unfinished mails. So it is necessary to manage the daily emails we receive. Email management is something necessary to learn these days as it is a primary and widely used source for communication. Inbox zero should be maintained to remain hassle-free. Let us discuss the guidelines to reframe the inbox to achieve a zero inbox.
1. The way you think about inbox
In a day, you might receive a lot of emails which might lead to loss a track on it. Paying attention to each and every mail is necessary here. The mails could be classified as important, not important and urgent. 
Urgent emails should be addressed immediately. But in all the cases it isn't necessary to address each and every mail we receive. Some mails might require some time to work.  Those emails should be organized properly.
Mails should be properly addressed timely. They should be categorized in 3 ways. They are
A mail might require a minute's attention to address it. Those messages should be replied hand-to-hand without any delay. 

Some mails might not even require any action from us. Those messages should be archived.

A few mails require some time to think about it and reply later. Those messages should be snoozed to a date and a time. The time when the mail is snoozed, it doesn't distract us. The mail then should be addressed later.
Tips to achieving inbox zero:
Never leave an email as unread for more than one day. 
2. Creating templates for the usual mails
Almost, everyone receives the usual mails which requires the standard answers to address them. Responses like 'we will get back to you', 'thanks for the info, will look into it', 'thank you, take care', etc. Responses for accepting an invitation, declining an invitation, acknowledging a mail, an introduction about you or the company, etc. The case maybe anything among the above, be it personal or professional. These messages should not require any efforts to respond. Do not waste the time writing the same kind of stuff for regular messages. 
Every mail system now has a system for creating standard templates. It just requires some time initially to create them. After that, the only work would be to paste the standard format templates for the usual mails.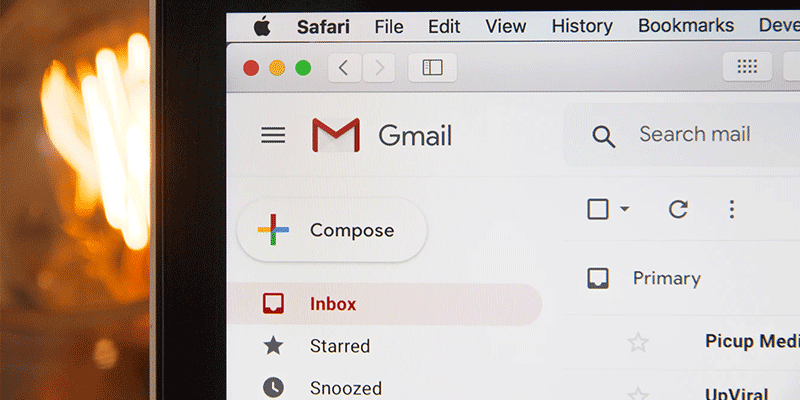 For example, in the lab section of the Gmail website's settings, Gmail's canned response feature can be enabled which helps in creating and inserting templates for common responses.
Ultimately, this helps in saving time.
Also Read: 8 Remote Work Habits Of Every Productive Employee
3. Unsubscribe the unwanted
Mostly, 20% to 30% of the mails one receives is eating one's day entire time spending for unwanted subscription mails. Once we might have entered/subscribed to our email id on some websites. With no delay and without a day gap, we would be receiving the same and usual mails all day. Deleting those emails daily is a non-stop routine for everyone. 
Let's disengage it from its source. Spare a few minutes to unsubscribe from every mail you get unless it benefits you. 
For the recurring messages that don't matter about unsubscribing, filters should be created that automatically place them in out-of-the-way areas of email hierarchy. Google's inbox is designed in such a way that could segregate as 'Promos', 'social' and 'primary'. It can be set to appear 'once a day' or 'once a week' whichever would be comfortable. 
4. Scheduling proper time
Every day one receives a lot of emails. Most of the time, one might be working/concentrating on many other things. Once when one gets to know that she/he has received a mail, they tend to hop between multiple things. So one should restrict themselves from hopping between multiple tasks which end up wasting the productive time. The report suggests that almost 40% of the productive time is lost hopping between multiple tasks.
Try to restrict yourself from opening an email whenever you are occupied with some other work or busy working on something else. Fixing or blocking a particular time to work for emails is efficient in saving the time, which at least does not distract one from the ongoing task. This helps in balancing productivity and helps one to concentrate concretely over the other tasks.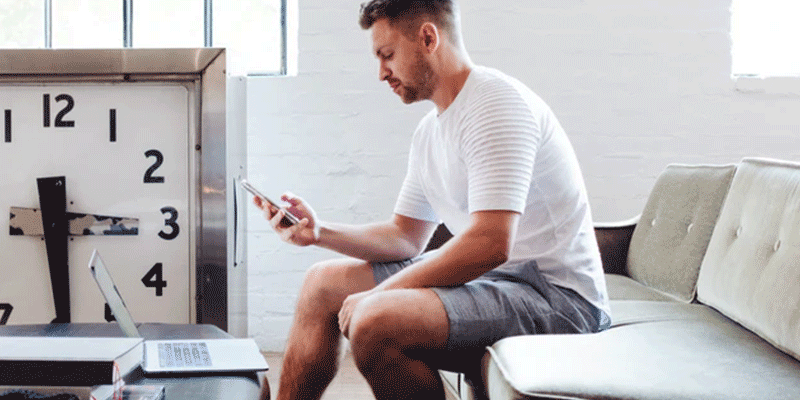 Suggested read: Time Blocking: All you need to know about this powerful technique
5. Organizing the structure
In an organization, one might be working for several projects and for several clients. Several mails would be received from multiple persons enquiring about the status of the project, query clarification, etc. Storing all those emails in a common folder 'Inbox' would be quite difficult to manage them. Likewise, while working for several projects, there would be a need to update the superior on the status of each file. 
Categorizing those mails in a separate folder would be convenient for using it effectively and efficiently. To search a mail, to address a mail later, for references categorizing emails in folders helps in identifying the mail easily. A mail can be categorized in the manner one prefers to. It also depends upon the nature of work, work environment and types of mails one receives.
Further read: Contemplating Career Change? Here's all you need to know
Tips to achieving inbox zero
If an email can't be addressed from a phone, mark it for later and ensure that you reply to that mail when you open the next time. You might need to reread the instructions again and again which ends up doubling the work. 
FAQs
Inbox zero is a rigorous approach to manage the emails aimed at keeping the inbox empty. It is an organized and structural way to manage all the emails we receive daily.
How do I manage my inbox?
Inbox management is an unlearned art by many. Proper categorization of email is very important as one works with many projects, many clients, etc. A lot of unorganized mail leads to a state of annoyance during work. Categorizing the emails helps to 
How to get to inbox zero?
A few steps should be noted to get to inbox zero. Replying immediately to emails that doesn't take more than 2 minutes to address, snoozing the emails to address later if more time and attention is required to address, unsubscribing the regular unwanted emails, creating templates for usual reply mails are some the guidelines that should be followed to get to inbox zero.
Who coined the term 'inbox zero'?
The term 'inbox zero' was originally coined by Merlin Mann. 
What does Merlin Mann intend the term 'zero'?
The term zero is not intended to refer empty inbox. It refers to the amount of time an employee's brain is in his inbox.
What is Merlin Mann inbox zero?
Merlin Mann's inbox zero is focussed on how to improve the quality of your career and life by managing your attention in a way that allows you to work on the creative projects that matters most to you.