Live webinars or web conferencing is an efficient mechanism to conduct online meetings, marketing products and services, training programs, events and even academic lectures. They enable easy reach to prospective leads, customers and learners, thereby creating a significant impact on an organization's sales and revenue targets. You can interact and collaborate effectively to build up a healthy and strong interpersonal relationship. But to achieve your objective, you need to invest in the best webinar software. The platforms must be equipped with the latest advanced features, offered at affordable rates.
Top 15 Webinar Software in 2020
Unremot
MyOwnConference
Demio
ClickMeeting
GoToWebinar
WebinarNinja
Webex
Zoom
Livestream
WebinarJam
BigMarker
AnyMeeting
Webinars OnAir
Adobe Connect
Google Hangouts
In this article, we will guide you on the best available webinar software to enable your marketing goals. Before discussing the various types of webinar conferencing software, let us first try to understand the meaning of it and its benefits.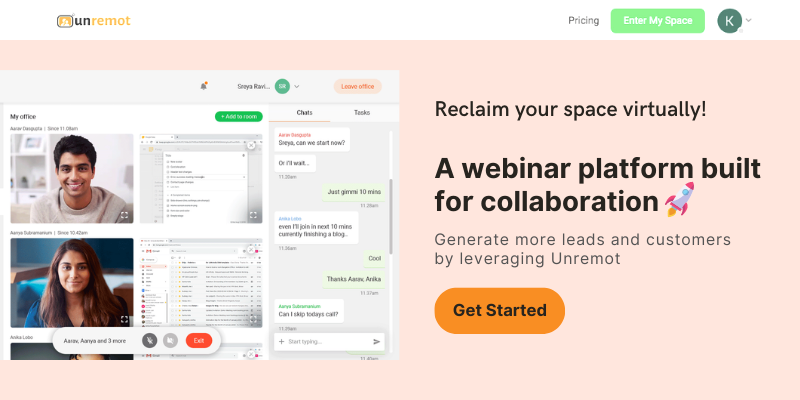 8 Best free Video Conferencing Software 2020 | Connect & Collaborate!
What is an Online Webinar Software?
Webinar Software is utilised to conduct online meetings and conversations through video calls. You can demonstrate live presentations and events to the desired audience with ease. They assist in real-time collaboration and interaction while being placed remotely at different locations of the world. There are free webinar software and paid ones for advanced toolset and features.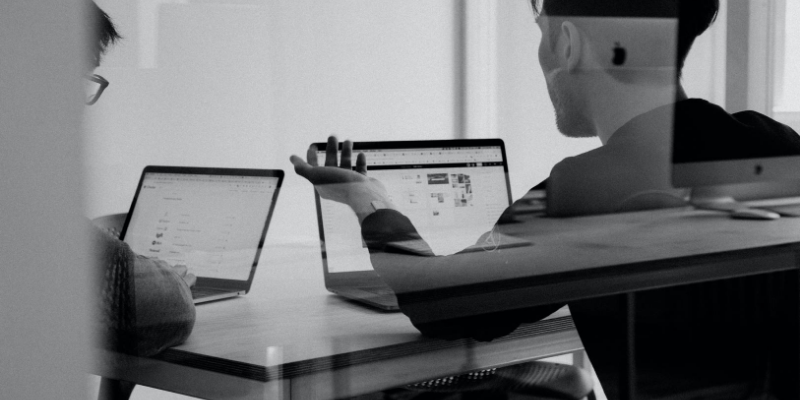 Tip: There are an ample number of open source webinar software and licensed software too. It is essential to scan through the webinar software reviews before investing in them.
Benefits of using Webinar Broadcast Software
1. Addressing a vast audience
The webinar software help in connecting with a large number of audience. You do not have to depend on social media engagements specifically to gain sales leads. You can easily target suspects and prospects virtually with a minimalistic cost and expenditure. Majority of the webinar conferencing software are user friendly, enabling demos and live conversations.
2. Minimal Cost
The advantage of using webinar broadcast software is that the expense is far less than face to face meetings or promotion on social media platforms. The prices are low and affordable. Your audience need not invest while attending the online webinar. You do not need to invest in additional infrastructure since you won't be conducting events or live shows in physical mode.
8 Best free Video Conferencing Software | Connect, Communicate, Collaborate!
3. Brand recognition
Leveraging webinar hosting software enhances the quality of your presentations and events. More and more customers are attracted to attend online meetings and webinars. Gradually your domain and brand earn recognition. They eventually result in gaining customers and sales leads.
The Best Webinar Platforms
While selecting the best webinar platforms for your business, you must remember some points.
Perform a webinar software comparison between the short-listed products

Join forums or consult with experts for webinar software reviews

Scrutinise the features offered by the software and check for compatibility with your desktop or laptop

Verify the pricing packages offered and their long term subscription plans
The list of best webinar platforms for your reference and guidance:
1. Unremot
Unremot promises to provide the highest collaboration amongst distributed teams and audiences. It is one of the most user-friendly online resources available. The platform is essentially designed to collaborate and interact with anyone, anywhere, thus most appropriate for those who regularly communicate & host webinars.
Key Features on Unremot
One-tap video calls
Easy Screen Sharing
File Sharing
Tile-based participant view for video sessions
Full-screen view for both participants and screen share
Pricing
14 Days Free Trial
Standard: $20/month

Up to 100 team size
Public spaces
Private spaces
Unlimited video calls
Unlimited text chats
Unlimited recordings

Enterprise: Write to us at hello@unremot.com
2.  MyOwnConference
MyOwnConference is a robust platform for webinars and video conferences. It has a user-friendly UI, so you don't need special technical skills to schedule and hold the webinar. Also,  you don't need to install any software for using MyOwnConference. It is compatible with almost all browsers. Moreover, this is a reliable solution and provides 99.98% uptime.  
Key Features of MyOwnConference
Webinar recording in Full HD format

Completely browser-based, no installation is required

Integration with Google Analytics for deep analytics and insights

Real-time polls and surveys, chat and private message.

The user-friendly interface in 16 languages

Automated email invitations and reminder emails

Ability to share files and documents with attendees during a webinar
Pricing  
Free account for 20 attendees for lifelong use  

Plan for 60 attendees, priced at USD 36 per month

 

Plan for 150 attendees, priced at USD 60 per month

 

Plan for 300 attendees, priced at USD 84 per month

 

Plan for 500 attendees, priced at USD 120 per month
3. Demio
Demio is one of the most popular and best webinar platforms used by several entrepreneurs and business. It has the best recording options and facilities in the Cloud. The UI is attractive and user friendly. You can even conduct polls, share documents and engage in question-answer sessions with the participants. All these activities can be created live during the webinar.
Key Features of Demio:
Automated recording of the sessions and preserving them in a cloud platform. The recordings can be easily referred to in future whenever required. They can be circulated to the customers too who have missed the webinars. The users can also personally access and download the recordings.

Offers options for customising the front end UI and other features and menus available in the product

Robust analytics and reporting capabilities

Seamless integration with the various marketing tools

Instant messaging and chat options with a group or individual participant

Efficient performance monitoring of the webinars conducted with Demio
10 Best Online Whiteboards For Better Remote Meetings
Pricing
Free trial for 14 days

Three paid plans (annual subscriptions):

The Starter Plan for accommodating 50 persons in a room with a monthly payment of USD 34

The Growth Plan for accommodating 150 persons in a room with a monthly payment of USD 69

The Business Plan for accommodating 500 persons in a room with a monthly payment of USD 163
4. ClickMeeting
ClickMeeting is considered as one of the prominent and best webinar platforms. Its key USP is its attractive, user-friendly UI. Medium and small-sized companies have found the tool very useful while conducting product training and marketing their products and services. The automated recording is available for easy access, download and sharing across the targeted audience. Its strong reporting and analytical capabilities allow detailed insights into a webinar's performance.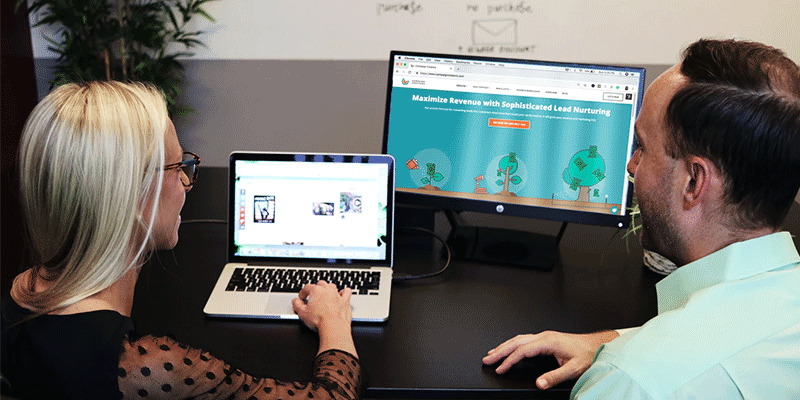 Key Features of ClickMeeting:
Instant messaging and chat facilities with a group of participants or any specific individual

Conducting live interactive surveys and polls during an ongoing webinar session

Easy integration and connection with various social media platforms like YouTube and Facebook 

Provision for sharing videos by multiple presenters 

Automatic, easy recording of meetings and live sessions. The recordings are stored on the Cloud. Users can easily access them and download for usage and future reference. You can even share the webinar recordings as per your needs.

Robust reporting and analytics to determine the webinar performance and attendance

Provide interactive live whiteboards for engaging participants
Pricing
Free trial for 30 days

Two paid plans (annual subscriptions):

MyWebinars allowing 25 viewers, rated at USD 25 per month

MyWebinars Pro enabling 50 viewers, rated at USD 35 per month
Team Meeting Agenda | How to set and write effective meeting agenda
Tip: ClickMeeting has a provision for customised pricing wherein you need to contact their sales team to obtain the best quote.
5. GoToWebinar
Large enterprises and organisations prefer using GoToWebinar as their webinar platform. Studies on webinar software comparison have proved it to be the most efficient in hosting live sessions. It has the potential to enable effective management of an entire event at ease and comfort. You can focus on increasing your business growth and sales leads without bothering about the technicalities of the tool. It allows streaming of webinars live and record meetings automatically. There is an embedded automated email notification facility within the tool.
Key Features of GoToWebinar
Recording of events and play in webinars 

Well defined reports and intelligent analytics 

Live polls and surveys for collecting feedback from the audience

High-end audio and video quality

Seamless integration with GoToMeeting, Salesforce, Zapier and others.

Automated recording of webinars and live sessions

Prompt customer support with 24 X 7 assistance for problem resolution

Easily customisable registration pages

In-built facilities for sending email notifications to the invitees 

Send documents and files to the participants during a webinar
Pricing
Starter Plan costing USD 89 per month for 100 invitees

Pro Plan costing USD 199 per month for 500 invitees

Plus Plan costing USD 429 per month for 1000 invitees
What is a Webinar? | All you need to know before hosting a webinar
6. WebinarNinja
Major product brand companies have voted WebinarNinja as one of the trusted and best webinar platforms. It is easy to use, and you do not require any technical skills to adopt the tool. The webinars are created super efficiently with minimal keyboard and mouse clicks. The key attraction of the platform the various typed of webinars that can be conducted as per the type of audience. A series of webinars can be executed at one go. It can host a combination of both recorded and live videos. It even has the provision of running recorded webinars as and when requested. 
Key Features of WebinarNinja
Instant messaging and live chat with the host, individual participant or group of participants 

Easy sharing of screens or presentations 

Conduct live interactive polls during the webinar and also before and after the webinar

In-built email notification facilities 

Integration with major CRM platforms and almost more than 1000 apps 

Reporting and analytics abilities for performance monitoring and insights 

Ability to accommodate multiple presenters for a session, sharing screens or videos simultaneously.
Pricing
Free trial for 14 days

Starter Plan for 100 attendees, priced at INR 39 per month

Pro Plan for 300 attendees, priced at USD 79 per month

Plus Plan for 500 attendees, priced at USD 129 per month

Power Plan for 1000 attendees, priced at USD 199 per month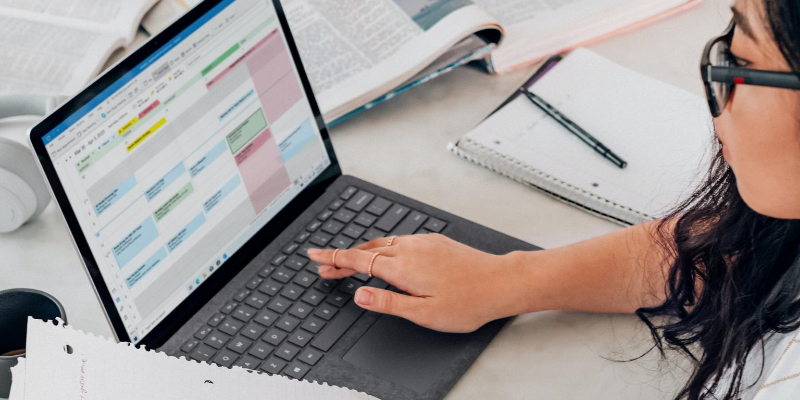 Best note taking apps in 2020 | Note taking made easier
6. Webex
Webex is one of the best webinar platforms offered by CISCO. It has some really great features for its users; like conducting demos, online meetings, live presentations and events. The participants can easily collaborate using its web version. It provides the flexibility to record the meetings either in a central server or in your machines. The app can be accessed from different devices. It is compatible with almost all browsers.
Key Features of Webex
Super audio and HD enabled video quality

In-built adaptors to integrate with several marketing tools

Capable of handling almost 40,000 participants

The platform is Cloud-based, hence enables easy access

Ability to conduct surveys, polls, question-answer sessions

Provides an efficient interactive online whiteboard for real-time engagement with the participants

Facility to share documents 

Embedded audio calling capabilities for the invitees
Pricing
Free trial for 30 days

Three paid plans (annual subscriptions):

The Starter Plan for accommodating 50 participants with a monthly payment of USD 13.50

The Growth Plan for accommodating 100 participants with a monthly payment of USD 17.95

The Business Plan for accommodating 200 participants with a monthly payment of USD 26.95
How to fix voice echoing in video calls?
8. Zoom
Zoom is essentially a video conferencing tool and one of the best free webinar software. The interesting part is it is a fully cloud-based platform. You can download its app in your mobile, desktop and laptop and use with ease. Its UI is extremely user friendly, allowing seamless conduct of meetings, events and live sessions. If you are looking for live broadcasts, then the tool is especially helpful, allowing speakers to talk in sequence.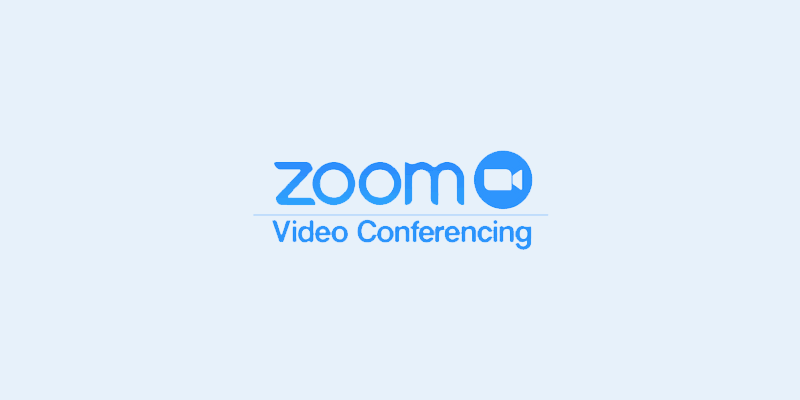 Key Features of Zoom
It supports interaction for a total count of up to 100 participants with clear audio and HD enabled video quality

Easy integration with Google Calendar and Microsoft Outlook. This enables efficient session scheduling and emailing about the events to the participants

Connected well with social media platforms like YouTube and Facebook. Hence you can easily conduct live webinars and broadcasts with your social media connects. 

Captions available for translating the speaker's conversations into textual messages

Conduct live surveys and polls during an ongoing session

You can share your entire desktop, a particular screen or app

The viewers can engage in one on one chat with individual participants or the host. They can also engage in group chat.

Virtual interactive whiteboards available for the host or the presenter 
Pricing
Sign up for free for 100 participants and 40 mins of the webinar time limit

Pro paid plan offers 1 GB additional size in the Cloud for recording, costing USD 14.99 per month

The business paid plan is applicable for small and medium-sized business. It can occupy 300 participants, costing USD 19.99 per month

Enterprise paid plan also costs USD 19.99 per month, but it is basically for large enterprises, supporting 1000 participants.
21 Best Online Teaching Tools | For Better Virtual Teaching
9. Livestream
Livestream is one of the efficient and best webinar platforms for video communication and conferencing. It is specifically used by companies for conducting product demos and training. The best part is that it is compatible to work in different browsers. It is also accessible from any devices – mobile, desktop, laptop, tablets, etc. The key feature of the platform is its emailing system. You can craft emails for promoting your webinars and easily automate them. You can even check the status of the emails, whether they have been read by the intended recipients. Data security is one of the prime concerns of Livestream company management. They comply with the GDPR standards and guidelines strictly.
Key Features of Livestream
Offers different webinar themes suited for your events and meetings

Conducts live polls and surveys for collecting feedback and recommendations from the viewers

Customer support provides multi-language facilities

Invitations are created and scheduled through a single click

Automating the scheduling of webinar sequence with ease

Facilities for unlimited storage of recorded meetings and webinars 

Data export facilities into .xls or .csv format

Extensive reporting and analytics facility on performance and attendance

Integration with social media platforms like Twitter, YouTube and Facebook 
Pricing
One of the best free webinar software offering meetings of 20 minutes duration free. You can schedule unlimited webinars and meetings. The limitation of the free plan is ten registrations for each webinar and 4 participants for a meeting. 

Webinar Premium plan for a price of USD 99 per month with a 4 hour limit per session

Meet Premium plan is applicable for a price of USD 31 per month, allowing up to 8 participants
Tips: Livestream also has an Enterprise offer where you can avail a customised plan for a specified price quote.
Remote Scrum Master Jobs | Lead your team from home
10. WebinarJam
WebinarJam leverages innovative and latest technologies for conducting online sessions and meetings. Flash, RTMP, HLS and WebRTC are utilized efficiently along with special Broadcast Distribution techniques. It is extremely user friendly, providing HD video quality.
Key Features of WebinarJam
Livestream of events and easy registrations

Efficient integration with social media platforms

Accommodates multiple attendants

Helps to conduct live polls and surveys

Compatible with different browsers and devices
Pricing
Basic Plan at USD 499 per year for 500 participants per webinar

Professional Plan at USD 699 per year for 1000 participants 

Premium Plan at USD 999 per year for 5000 participants
12 Highest paying remote jobs in 2020 | Best Work from home jobs
11. BigMarker
BigMarker is immensely popular since it permits multiple presenters to attend the session. You can easily send email invitations and notifications for reminders. It provides seamless integration with prominent CRM systems for efficient conversion of sales into prospective customers.
Key Features of BigMarker
Provides in-built forms for surveys, and polls

Automated recording of webinars 

Integrations with Marketo, MailChimp and many more

Browser-based, hence no installation needed

Easily customizable landing pages and webinar themes

Supports more than 135 currencies
Pricing
Starter Plan at USD 79 per month for 100 attendees

Elite Plan at USD 159 per month for 500 attendees

Summit Plan at USD 299 per month for 1000 attendees
12. AnyMeeting
AnyMeeting is best used for small start-up companies, academic firms and institutes. The tool has attractive features like automatic recording of webinars, HD video quality, screen sharing etc. It supports interactions and collaborations with prospects, clients and internal teams.
Key Features of AnyMeeting
User-friendly landing pages

Conduct live polls and surveys and question answer sessions

Real time messaging and chats

Embedded reporting and analytics features

Email notifications and reminders to participants
Pricing
30 day trial period

Webinar Lite for USD 48 per month for 50 attendees

Webinar Pro for USD 128 per month for 200 attendees

Webinar Enterprise for USD 298 per month for 1000 attendees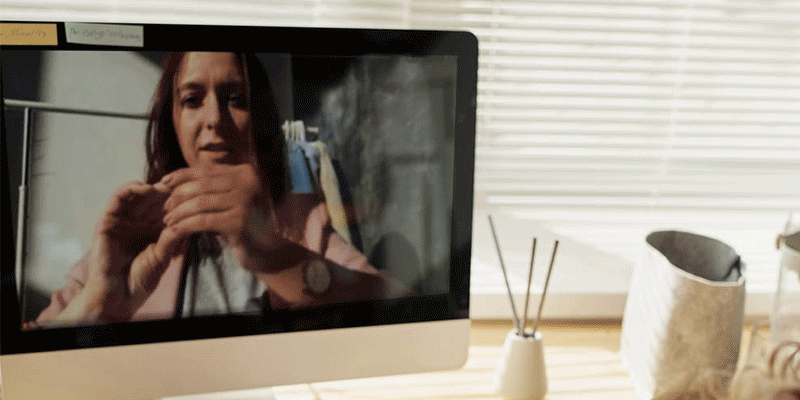 34 Best Remote work communities on Reddit, Slack, Facebook
13. Webinars OnAir
Webinars OnAir is hosted in Cloud, enabling easy access and usage. It helps to conduct recurring webinars with ease and at affordable rates. A vital feature of the tool is to track the participation rate and their conversions into prospective customers.
Key Features of Webinar OnAir
Accommodates a large audience base of 50,000 participants

Permits presentations by almost 10 speakers in one go

Instant messaging and live chats with participants

Registration facilities offered at a single click
Pricing
30 day trial period

Monthly plan of USD 19.97 for 25 participants and USD 99 for unlimited participants
14. Adobe Connect
Adobe Connect is an efficient platform for creating webinars, sharing documents, hosting online meetings and video conferences. You can customize the meeting rooms to conduct the events and live sessions, suited for the attendees.
Key Features on Adobe Connect
Wide variety of templates for webinars

Integration with CRM systems like SalesForce, Eloqua etc.

Conduct live surveys and polls 

Robust reporting and analytics for better monitoring and insights
Pricing
30 day free trial period

Monthly plans – USD 130 for 100 people, USD 470 for 500 people and USD 580 for 1000 people

Yearly plan for USD 1250
Standup Meeting | Ultimate guide to better Stand-ups
15. Google Hangouts
Google Hangouts is the best free webinar software. It easily integrates with Gmail and Google Chrome. You can stream the webinars on YouTube for reaching up to a large audience. Majority of companies, online business and academic institutions use it for conducting online meetings and live conferences.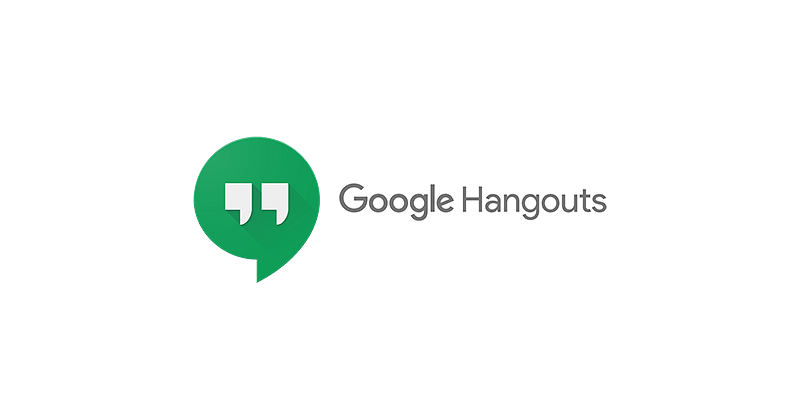 Key Features on Google Hangouts
Free with no costs involved

Easy installation in other mobile devices, laptops and desktops

Automatic recording of sessions

Easy to use screen sharing with participants

Permits chat with 30 attendees at once
You can also check for various open-source webinar software like Big Blue Button, Linphone, Mconf, EZTalks, Jitsi to name a noteworthy software. But before investing in any of the webinar hosting software, it is recommended to register for the free trial period. Some of the best webinar platforms do not necessitate registration or addition of any credit card details. Hence it is advisable to avail the free of cost facilities to determine the quality of the tool and its features.