To reduce the spread of infections during the COVID-19 pandemic, many schools, colleges, and universities have closed down their premises. And many of those academic institutions are switching increasingly to online modes of teaching. Technology plays a vital role in the exchange of information. While thousands of systems or technology resources are commercially available, only a handful are popular with students and educators. We bring to you a handful of online teaching tools that teachers and students can use to broaden their knowledge and make teaching and learning easy and fun.
How to choose the best online teaching tools?
Are you going to train multiple students on one lesson simultaneously, or more? Will you be offering student courses or adult training? People are using virtual classroom platforms much more nowadays in training and growth. The K-12 teachers have also stepped up their use of online learning platforms in higher learning and tutoring areas. So, how do you pick the right online teaching tools for your particular use?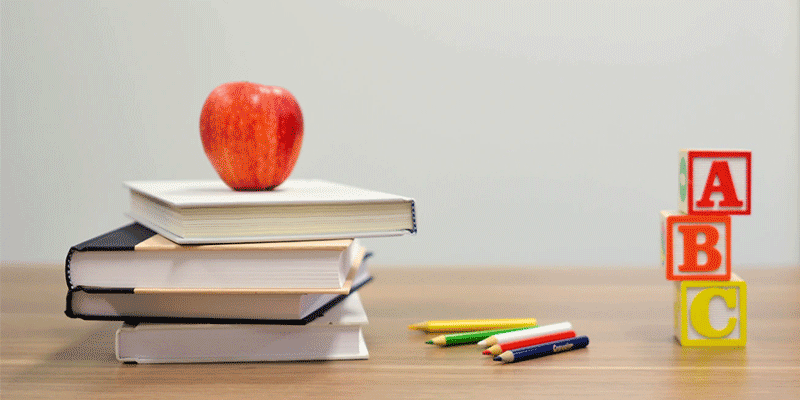 You will first need to understand what is important for you, your facilitators or teachers, your students and your learners. The correct method to do this is to brainstorm with the key stakeholders about what you really need to give an amazing learning experience. Divide your option into "must-have" and "good to have". You can then directly compare the online teaching tools options that you come across by seeing in which category they land.
14 Best Productivity Tips to Achieve More At Work & Life
Once you narrow down your list, you can reach out to each company and take the free trial of their virtual classroom software. Before making a decision, it is extremely crucial to test run all virtual classroom software.
Tip:
Use interactive resources like Mentimeter to provide a better online teaching experience. 
Best Online teaching tools
1. Google Classroom
Google Classroom is one of the free online teaching tools designed for academic institutions. It assists them with paperless writing, mass delivery and grading assignments. The process of learning becomes incredibly easy with Google Classroom. It is simplified through the sharing files between teachers and students. Here, the students are able to post their questions on the lessons taught in the classrooms. They can obtain answers from teachers and other mentors.
Teachers may also post-study materials to review at home for the students. Google Classroom incorporates Google Drive for making and distributing tasks. Google Docs, Google Sheets, and Google Slides are used for writing. Gmail can be used for communication. Scheduling for online classes can be done through Google Calendar.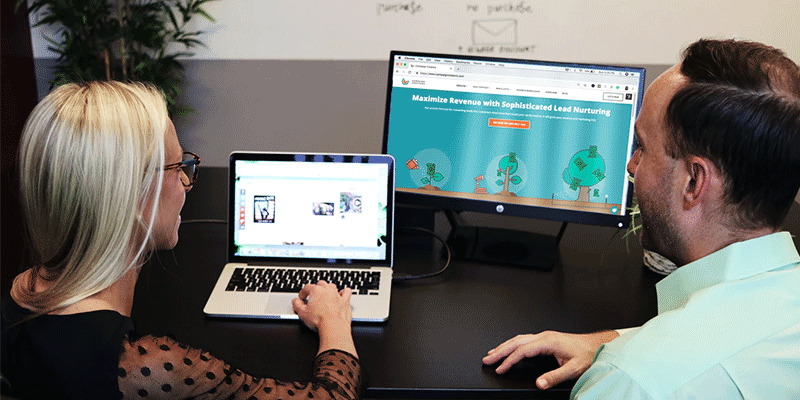 8 Best free Video Conferencing Software | Connect, Communicate, Collaborate!
2. Seesaw
Seesaw is a user-friendly educational portfolio tool which empowers students to report what they learn and perceive in the online classes independently. It is another one of the free online teaching tools. Students could use photos, drawings, videos, text notes, and links. Seesaw 's built-in audio recording and drawing tools can help students display their imbibed knowledge. They can also explain how they received their answers. As one of the best online software for teaching, student assignments are safely stored in the cloud. Seesaw is made accessible on a variety of different devices, such as Chromebooks, laptops, iOS devices, Android devices, and Kindle devices that allow parents to access their child's work.
3. Khan Academy
Khan Academy is a non-profit organization designed to build a variety of online tools for teaching that can help students easily understand different lessons and concepts. The Khan Academy provides short tutorials in the form of videos on both the YouTubeTM channel of the Khan Academy and its widely popular website. The website of this online teaching software also includes additional practice activities and instructor content. You will learn anything free of cost with Khan Academy. The lessons are delivered through videos, interactive activities, and challenges. Therefore, teachers can use the Khan Academy as one of the online tools for teaching and provide students with extra practice.
10 Best Calendar Apps For A Productive You
4. EPathshala
In November 2015, EPathshala was launched by the Ministry of Human Resource Development and the National Council of Educational Research and Training.  It was launched as one of the digital India campaign projects. Epathshala is a massive educational reserve that hosts online teaching tools accessible on several platforms such as the Web, Android, IOS, and Windows, for teachers, students, parents, scholars, and educators. Students can access all the necessary materials including textbooks, audio, video, newspapers, and a variety of other print and non-print materials through EPathshala. They can be downloaded for offline use by the user with practically no download limitations with this online teaching software.
5. Moodle
Moodle is a free online tutoring software solution allowing educators to construct their own e-learning website. It helps to create self-paced or instructor-led courses that support both mixed learning and online learning. The drag-and-drop editor of the tool enables educators to use approved web browsers to add learning tools (images, slideshow presentations, Word documents, etc.). Tools such as Dropbox, Google Drive, and OneDrive can also be accessed from cloud storage platforms.
The online tutoring software allows tutors to build multiple-choice questions, feedback surveys, and quizzes for students. Tutors can make suggestions to students' uploaded tasks, and use chat rooms to communicate in real time. They can also evaluate students on individual assignments based on performance and engagement in peer or group discussions.
Video conferencing etiquette: Best practices for video conferencing
6. WizIQ
Pricing – INR 1,889/ month onwards
WizIQ is an effective and trusted cloud-based course building tool for businesses such as online classes, virtual learning, and so on. As one of the best online software for teaching, it  gives you all the features needed to shift your tutoring business online. You do not need any coding skills to run this program. Along with this, no additional software extension is required, as it contains many useful built-in features.
As one of the most efficient online teaching tools, it supports all file formats, such as audio, video, PDF, HTML and so on. You can easily create classes using its pre-constructed online tutorial styles. It also offers the best whiteboard for teaching and functionality for real-time communication. This helps you to keep track of your teaching success and the progress of your student using the course and class analytics.
Tip: 
Organize every class' content by thinking from the students' perspectives. 
7. Groupworld
Pricing – INR 1,889/ month for 10 simultaneous users; INR 3,778/ month for 25 simultaneous users; INR 75,503 one-time fee for a

self-hosted enterprise license for 25 users
Groupworld is the best whiteboard for teaching that can be integrated on your own website. It works with no updates required on all web browsers and devices like iPad, iPhone, and Android.  Users learn together on a digital whiteboard. It is also one of the best conferencing tools for teaching. With a microphone and a camera, they can see and hear each other.
Other apps include the sharing of windows, interactive text editing, and video sharing through YouTube. Alternatively, sessions can be recorded and uploaded onto Vimeo or Google Drive automatically. As one of the best online teaching software, it can be used as a centrally managed "cloud" solution or can be hosted on the server itself. Numerous schools, universities, and online teaching companies make use of Groupworld for distance learning.
Best resume software | Give the finest first impression
8. UnRemot
UnRemot is among the best video conferencing tools for online teaching. It allows teachers and students to connect over video conference sessions where an interactive virtual classroom is created. This online teaching tool offers many features like productivity reports where a teacher can track the attendance & the average productivity of a class. It's an ideal software for modern students and teachers.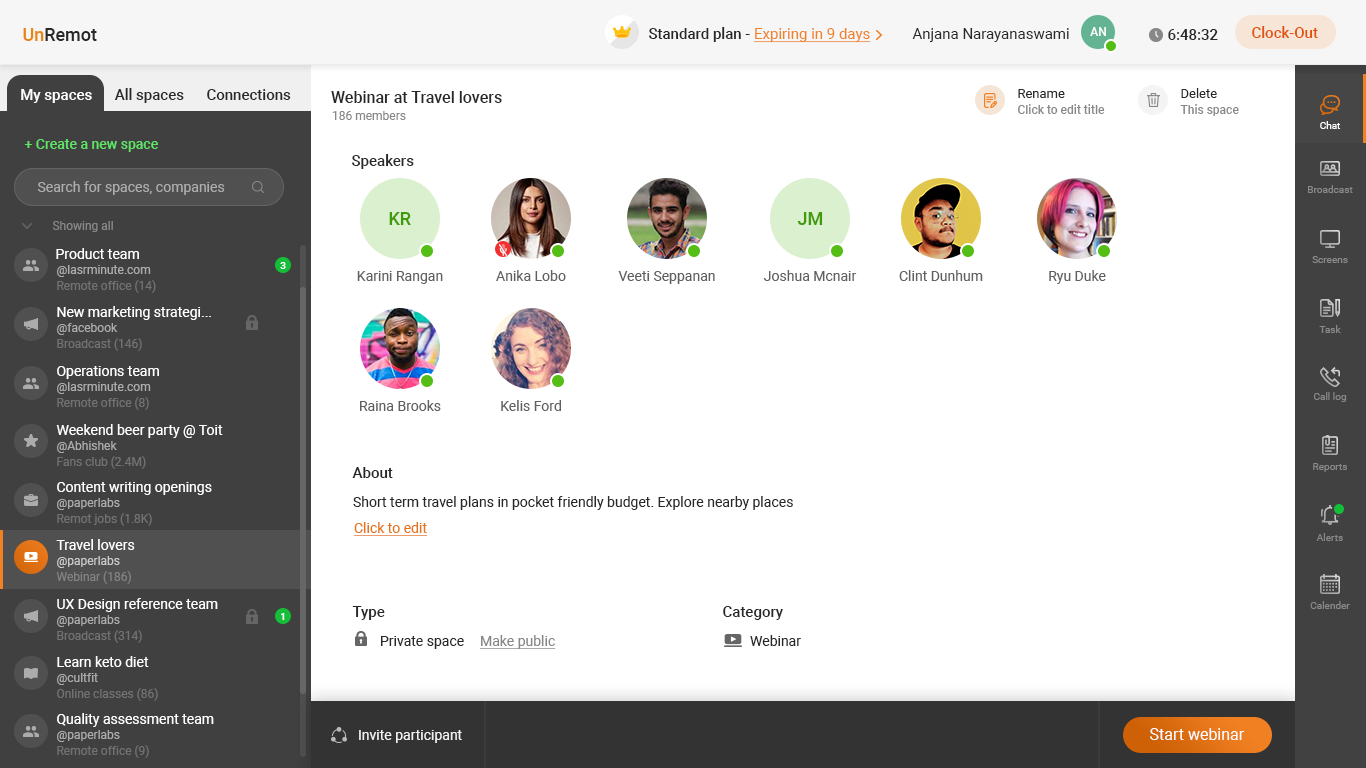 9. Zoom
Pricing – INR 1,511/ month
Zoom is one of the best conferencing tools for teaching. Tutors can use the resources and hardware that they already have. You can expand your capacities and offerings for the student community. With digital and variant classrooms and micro-learning, you can improve student participation and learning retention. Students may enter classes from practically any device; this attendance and engagement. Recording sessions and instant transcription help students to learn at their own pace.
10. Webex
Webex is one of the most reliable online teaching tools. It can be used on your computer to transmit your voice, webcam video, and the material. Much like plugging your laptop into a UConn classroom network, you can use Webex to make your material appear wherever it is on the students' computers. In a standard meeting, Webex can have up to 1,000 participants. When a Webex Session is being recorded, the resulting video can be arranged in various layouts. You can share your screen while in your class. You may view an attendance report after your class has concluded.
11. NewRow
Newrow Smart is one of the best online teaching tools. Newrow is a well-developed online education-interactive classroom software.  You can develop online courses and interact with your participants through a fully branded portal in virtual classes and webinars all across the world. Digital classes are 100 percent web-based – no Flash, no downloads, and no installs. There are interactive resources such as a digital whiteboard, content management system to exchange presentations and videos, screen sharing, cloud storage, meeting rooms, real-time notes, live quizzes, and more. Newrow follows LTI standards, which can be easily integrated into all big LMSs.
12. Vedamo
Vedamo is an interactive, online tutoring, classroom platform, and learning management program. The online platform is browser-based, and no download is required. Even with a virtual classroom demo, you can explore teaching without creating an account. It includes an online whiteboard, breakout rooms, screen sharing, and media sharing. Vedamo has also incorporated LMSs into Canvas, Google for Education, Moodle, and Schoology.
13. Big Blue Button
BigBlueButton was one of the first entries on the market for software for online classes. The project began in 2007, and became accessible in 2009 as an open-source project.  BigBlueButton is designed for online teaching with features like file sharing and desktop sharing, interactive whiteboard, and up to 15 webcams that can telecast at once. Also, BigBlueButton blends into most relevant learning management systems.
Best Morning Routines | Wake Up And Slay
14. Learn Cube
Pricing – INR 2,191 onwards
LearnCube was also designed for online instruction and tutoring. Like many virtual classroom platforms on this list, LearnCube is browser-based that allows you to provide online courses without installing software from third parties or relying on Flash. Immersive whiteboard, personalized branding, content management system, group chats, and class recording features are provided. Also, there is mention of transcription services as a feature coming soon.
Tip:
Before you start a new topic, ask the students to create a digital mind map of what they already know about that topic.
15. Electa Live
Pricing – INR 2,259 onwards
Electa Live provides online training courses with virtual classroom software and a learning management system. The virtual classroom is multi-platform sponsored.  The virtual classroom features of Electa Live include file sharing, engaging whiteboards, annotation tools, screen sharing, class recording, online polls and surveys, and rooms for a breakout. The LMS element makes scheduling live classes efficient.
Deep Work Summary: 5 Key takeaways to help you be more productive
16. Adobe Connect
If you have been in the virtual classroom software space for a couple of years then you would have definitely come across Adobe Connect. Adobe Connect was the standard-bearer for virtual classroom applications gaining much early success in the vertical of higher education. Today's web-based version also includes Flash, but a free client download version is available to bypass Flash requirements. For a highly customizable classroom, features include a content management system, fast polling, interactive whiteboard, cloud recording, and various modules and layouts.
17. Kahoot
Kahoot is a game-based training platform where students can study through games or 'Kahoots,' which are quizzes with multiple choices.With this online tool, that can be obtained via a web browser, teachers are able to draft additional questionnaires, and give academic lessons online. The content can then be displayed in the classrooms, and the students answer questions while simultaneously playing and learning. This not only improves students' performance but also helps create a learning environment that is dynamic, social and fun.
Time Blocking: All you need to know about this powerful technique
18. Skype
Skype has greatly helped online educators carry language and culture to life in their classrooms, being successful and easy to use. Some teachers also enjoy the fun of Mystery Skype, a special activity in which classes interact, communicate, and have to guess from what country the other class is based on their conversation. Over the years, Skype has undergone many modifications and updates and has some new and compelling characteristics you may not know about. The "Capture" function, for instance, allows you to quickly add photos, attach humorous GIPHY comments, and add videos to a conversation thread. That can give a whole new dimension of realism to online conversation.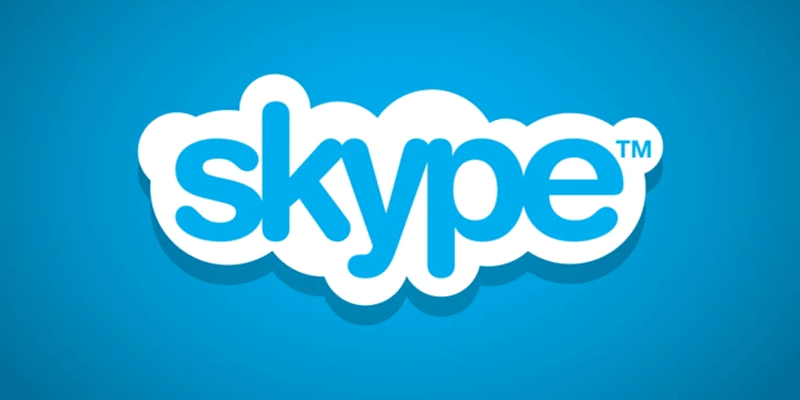 19. Prezi
A derivative of the standard slideshow presentation, this application is an electronic whiteboard that allows you to visually communicate information while speaking. Instead of moving linearly from one slide to the next, it allows you to move to any place in your presentation that you want. This organized and visual presentation method can help your students memorize even the driest topics.
Best Pomodoro App | All About Pomodoro technique & how to use it
20. Live Binders
You can easily share presentations, records, worksheets, and web resources properly organized under relevant tabs, using Live Binders. This makes it easier to see what students need to focus on and can help monitor their progress. It simplifies co-teaching as an added bonus, since lesson plans can easily be exchanged for collaborative efforts.
21. Class Dojo
A favorite among teachers, ClassDojo is a free school communications channel that teachers, students, and parents can use on a daily basis to build close-knit groups by exchanging what is learned through photos, videos, and messages. Parents can monitor the progress of their child and children will be able to display their learning. There is also a free class behaviour management support program and other features for teachers.
Now that you have so many options, choose the online teaching tools that suit your teaching needs the best!