Video conferencing is a great way for distributed teams to stay connected. So be it for remote teams or any other online business, if you are looking for the best free video conferencing software, in this post, you'll find eight of the most reliable free remote conferencing tools!
Face-to-face communication through video conferencing software works wonders to keep the team connected. Apart from being useful in business activities, it is a blessing for many who are pursuing education through technology.
Best video conferencing software list
Skype

Unremot

Google Hangouts

Zoom

Slack

GoToMeeting

Lifesize

Facebook live
What Is Video Conferencing?
Video conferencing is a technology that enables users from different geographical locations to hold live face-to-face meetings from their respective places. Two or more people can participate in the visual call. This technology is more prevalent these days because of the ease of accessibility to internet connectivity. Business users are the more benefitted one because of this technology as this enables users from different locations to attend meetings, interview job candidates, etc.
Also read: Video conferencing etiquette: Best practices for video conferencing
A video conferencing differs from teleconferencing as it allows the users to see each other(s). In this technologically advanced world, there are plenty of software applications available for free video conferencing. Here are the top 8 free video conferencing software.
Best Free Video Conferencing Software
There is a lot of free video conferencing software in the market/play store. Tools to conduct one-to-one conversations, for teams, for live broadcasts where one can address a lot of people. But broadcast is not a platform for interaction. One can listen to the other when she/he is speaking.
'Lifesize 2019 Impact of Video Conferencing Report' says:
48% of business professionals use video conferencing more frequently than they did two years ago. 

47% have reduced business travel due to video conferencing

69% expect video communication will be equally or more important to their work than voice assistants, while 63% expect video's impact on their work will meet or exceed that of augmented reality and virtual reality.
Also read: Best Remote Working Tools That Make Life Easy
1. Skype
The free video meeting platform of Skype perfectly suits a medium-sized team with a team of 50 members. Skype, one of the oldest software for video conferencing, was initially released in the year 2003. The application can be used to make a video call from the phone, tablet, desktop, Alexa, web, and Xbox. The application is prevalent for interviews and one-to-one sessions. Skype also enables screen sharing and HD video calling. Files up to 300 MB can be easily dragged and dropped into the conversation window. The call can be recorded and as soon as the recording starts, everyone in the meeting will be notified about it. The recording then will be posted in the Skype chat and will be available for 30 days.
Skype also allows us to reach our contacts who do not use Skype. Now you can call anyone in your contact the mobile devices and landlines at low rates using Skype Credit. Live caption and subtitles are the new features of the application that allows the users to break the language barriers.
Also read: Guide to conducting & attending Remote Interviews
Skype Features
Private messaging

Allows up to 50 people

Enables location sharing

HD video calling

Call recording
Do you know? The software allows reaching our contacts who do not use Skype.
2. Unremot
Yet another great free video conferencing software, unremot is the most easy-to-use tools available online. The platform is basically built for remote teams to collaborate & communicate, hence most suited for those who communicate on a regular basis. 
This video-based product also has features like screen sharing, chat, task management, calendar and file sharing, among others. Currently (in light of the coronavirus outbreak) it's available to its users for free! The participants can create virtual rooms where they can add up to 50 users.
Unremot Features
HD video conferencing

single-click video calls,

Up to 200 users

screen sharing

One to one & group chats 

Calendar integration

Free
Also read: Best Practices For Remote Onboarding
3. Google Hangouts
Google Hangouts, a free video conferencing software product developed by Google, is a part of the G-Suite office. The free version is offered only as a trial for 14 days.
Business email through Gmail, shared google calendars, spreadsheets, presentation builder, keeping shared notes are some of the commonly shared features of Google Hangouts. The cloud storage depends on the plan we opt whereas it stands to be 30 GB cloud storage for Rs 210 version and unlimited cloud storage (or 1 TB per user if fewer than 5 users) for Rs 714 and Rs 1650 version. Smart search across G-suite, managing the mobile fleet remotely, audit reports to track user activity, eDiscovery for emails, chats & files, retain, archive & search data are the other few additional options that could be availed paying Rs 210 and Rs 714.
Hangouts Features
Allows up to 250 participants 

video meeting recordings

screen sharing

Price range: Free, Rs 210 per month to

Rs 1650 per month (250 Participants)
Also read: How to work from home successfully?
4. Zoom
Zoom Video Communications Inc, founded in the year 2011, helps schools and to improve students' outcomes with secure video communication services for hybrid classrooms, office meetings, etc. 100 participants can be hosted at a time. Zoom meetings sync with the calendar system for video conferencing from desktop and mobile.
Individuals can join by telephone call-in. This free video conferencing software allows simultaneous screen sharing. The host can control the audio, video and screen sharing options of the participants. These are the basic features that are free of cost. Meetings can be recorded (MP4 video, M4A Audi and chat are the available formats) in the Zoom cloud for 1 GB which can be downloaded and streamed from a browser.
Owners and admins can manage their users such as add, delete assigned roles, etc. Cloud recording and user management are the additions to the basic features, exclusively a paid version costing USD 14.99 per month for a user. There is a limit of 40 minutes in group meetings for unpaid version but no such limits exist for paid users. Paid versions extend to USD 19.99 with participants number extending to 300 and 500 with other additional features.
Zoom Features
Video conferencing and web conferencing

Free video conferencing is up to 100 with 40 minutes limit in group meetings. Limit to the number of participants exceeds till 300 and 500 in paid service plans with cloud recording and screen sharing.A
Also read: 14 Best Remote Job Sites: Start your job hunt at the right place!
5. Slack
Slack is a 6-year-old company suitable for iOS, Android, Windows, macOS, and Linux. The software allows for both voice and video calls. The screen can also be shared to show your work. PDFs, videos and other files can be dragged and dropped into Slack. The Slack app directory has over 2000 apps you can integrate into Slack which reduces the time spent on juggling between tabs. Slack can also be configured for the team's needs with the Slack API (Application Program Interface).
Only two persons can engage in a video or audio call at the time for unpaid version whereas 15 persons can engage in face-to-face communication paying USD 2.67 per month for a user. File storage is available for 5 GB in total for the free version and extended to 10 GB, 20 GB and 1 TB per team member for the subsequent paid versions. The other feature varies with different plans based on different pricing policies. Though the number of participants stands to be the same for all the paid versions that are up to 15.
Slack Features
Only 2 persons can engage in a free video-conferencing call.

The paid service is charged USD 2.67 per month for a user and 15 can be hosted together for a call.
Also read: 18 Best remote companies to work for in 2022
6. GoToMeeting
GoToMeeting is an online free video conferencing software launched in the year 2004. A web-hosted service created by LogMeIn. GoToMeeting works as a type of Online chat room and group discussions, whereas, GoToWebinar provides speaker/audience platform. GoToWebinar's licence is included with GoToMeeting.
The free version of the software is allowed to host up to 3 participants and the duration of the meeting is only 40 minutes. The paid version begins from USD 12 and USD 16 per month. USD 12 is charged to host 150 participants and USD 16 is charged to host 250 participants. Most of the other features remain the same for these two packages like HD video, screen sharing, unlimited number of meetings, voice command with Siri, google calendar plugin, Salesforce integration, admin center, 24/7 call support, meeting diagnostic report, etc.
Unlimited cloud recording, mobile recording, note-taking, drawing tools, keyboard & mouse sharing, etc. are the other features offered only USD 16 per month's package. Custom package is also available for big companies where the maximum limit for participants can extend up to 3000 participants. The administration or customer care support should be contacted to know the pricing details of the custom package.
Also read: Synchronous & Asynchronous Communication For Remote Work
Slack Features
Allows to record calls

Screen sharing 

This free video conferencing software can host only 3 participants

Meeting with 150 participants – USD 12 and 250 participants at USD 16 per month.
7. Lifesize
Lifesize, a video and audio telecommunications company, was founded in the year 2003. The unpaid feature can hold up to 25 participants. The paid versions can host up to 100, 300 participants and lifestream 1000 viewer events costing USD 16.95, USD 14.95 and USD 12.95 respectively. There is no limit in scheduling the number of meetings for both paid and unpaid versions. There is no limit on time for meeting recording in USD 12.95 paid version and 1-hour recording storage per host in USD 14.95 paid version with Microsoft integrations. Media and presentations can be shared effortlessly with wireless screen sharing. An audio dial-in option can be added to access local toll-free dial-in numbers in more than 60 countries. 
Lifesize Features
This free video conferencing software allows only 25 participants.

100 and 300 participants can be hosted in a meeting that costs USD 16.95 and USD 14.95 and with other additional features.
Also read: 8 Simple ways you can combat remote work loneliness
8. Facebook live
The free video conferencing software of Facebook live is perfectly suitable for one to address a lot of people, to broadcast demos, showcase the company culture, etc. These apps are common social networking sites mostly used by everyone and allow the users to hold online video conferences where one person would be ideally addressing everyone and for demonstration. Anyhow, these applications allow to comment the followers but they can't participate in the video directly. 'Live video' is the option by which anyone can post videos from anyplace. The video then gets saved in the Facebook profile. A custom audience can also be selected.
Facebook live Features
No restriction on the number of people.

It allows only one-way communication

The video can be broadcasted for up to 4 hours.

Selection of custom audience.
FAQs
1. What is video conferencing?
A: Video conferencing is a visual conversation between 2 or more people located in different geographical locations. 
2. What are the benefits of video conferencing?
A: Video conferencing saves a lot of travelling time and cost for the sake of meetings. Also, many software enables the users to record the call which can be used for future for reference. 
3. What are the best free video conferencing tools?
A: Skype, Zoom, Google Hangouts, GoToMeeting are the best free video conferencing tools. 
4. What are the Hangouts alternatives?
A: WhatsApp, Telegram and Messenger are considered as the few Hangouts alternatives.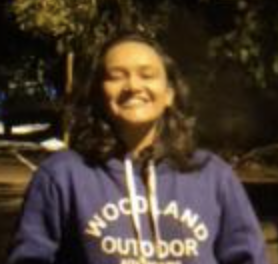 Avanti is a voracious reader of books in psychology and physics while being an experienced digital marketeer and ukelele artist. She writes on remote work, technology, space, quantum physics, and productivity.