Are you a health coach? Looking for the best remote openings? Here's a comprehensive guide to remote health coach jobs. Read on!
"Health is Wealth"- A very popular phrase we have known since our childhood. If you are fit and fine, you can strive to achieve heights in your career. And once you do that, you are the master of your wealth. But to attain sound health, we often require proper guidance and advice from experts who specialize in curating the best healthy habits for fitness.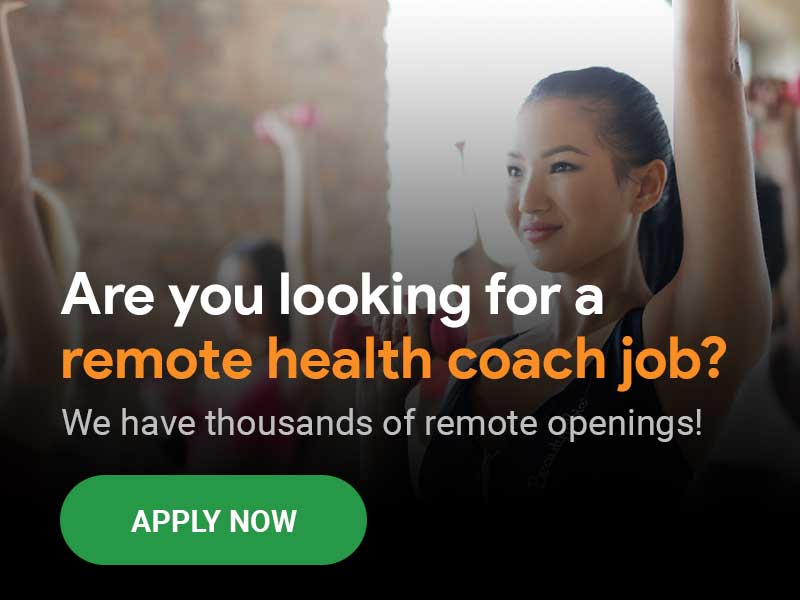 It is recommended to seek their expertise to understand your body's nutritional needs and physical work out needs. Various health consultancy firms and even corporates employ health coaches for their customers and employees.
And they are more and more preferring remote professionals to perform the job. No wonder, remote health coach jobs are on the rise. Besides, there are several nutrition schools and institutes, imparting health coaching and education to interested students.
They also hire experts for their remote health coach jobs requirements. In this article, we will discuss the skills, roles and responsibilities, and qualifications of a remote health and wellness coach and also the websites that offer remote health coach jobs.
Good Read: 8 Remote Work Habits Of Every Productive Employee
Market opportunity for remote health coach jobs
In 2019 there were 127,100 health coach jobs in the USA. According to the U.S. Bureau of Labor Statistics, the health coach sector showed 13% growth, faster than the national average. This will translate to 17,000 new health coaching jobs by 2029.
The growth is driven, by efforts to remove health results and reduce health care costs by encouraging people to lead healthier lifestyles. Remote health coach jobs are available in gyms, colleges, community centers, non-profit centers, or private practice. According to the Unsettled website, virtual health coach jobs are one of the top 25 remote jobs in the USA.
Suggested read: Best Home Office Set Up For Remote Work
Job titles and career paths under remote health coach jobs
The top industries for online health coaching jobs are,
Religious, civic, grantmaking, professional, etc.
Ambulatory health care services
Government
Hospital
Social assistance
There are several options if you are interested in health coaching jobs. Here are some professional paths you can take if you are a remote health coach,
1. Private Health Coach
One-on-One coaching is a common way to begin your career. A virtual health coach job can be part-time or full-time. You can also opt for telecommute health coach jobs and have clients anywhere in the world.
2. Wellness Workshop Trainer
This is perfect for those who interact with a group of people. Several health coach companies run online wellness workshops or offer group coaching.
3. Wellness Health Coach
Today doctors, wellness centers, and hospitals are taking a holistic approach to health. In these remote health and wellness coach jobs, you work alongside doctors and healthcare professionals to encourage the patient's adopt healthier lifestyles.
4. Student Health Coach
You can create a wellness program for school children or develop educational material for organizations or for corporate.
5. Recipe Creator at Restaurants
Many health coaches start their restaurants or cafes and offer wholesome nutritious meals. You can become a recipe creator or offer private coaching instructions.
6. Health Product Managers
As a remote health coach, you have a unique perceptiveness on health. You can help create or create your health care product (food, body care, or lifestyle). You can market these products on your website.
7. Health Blogger
You can publish your experience or knowledge while writing or blogging. You can write virtual health coach companies.
Qualification needed for remote health coach jobs
According to studies, around 45.4% of health coaches have undergraduate degrees. 26.1% of health coaches have a post-graduate degree. Health coach jobs remote does not require a degree but having a bachelor degree in disciplines such as nutrition, counseling, fitness, psychology, sociology, speech and communication, and nursing or health care. The best schools to study nutrition science are,
College of Saint Benedict
North Carolina State University
University of California – Berkeley
University of California – Davis
Cornell University
The best schools to study psychology are,
Princeton University
Harvard University
Columbia University
Yale University
Stanford University
If you interested in health and wellness coach jobs online, you should try to acquire practical skills from the following college departments,
Nutrition
Food Science
Kinesiology
Physical Therapy
Physical Education and Recreation
Good Read: How to achieve & maintain Work-life balance
Highly valued skills in remote health coach jobs
Here is a bunch of preferred skills for remote health coach jobs,
1. Understand the Value of Health
A health coach has an important responsibility to understand the concept of diet, nutrition, exercise, psychology, and wellness separately. They must then achieve to integrate all the concepts and present the platter to their customers and students. One of the key remote health job requirements is to understand and treasure the value of health for every single human being and its positive long term effects.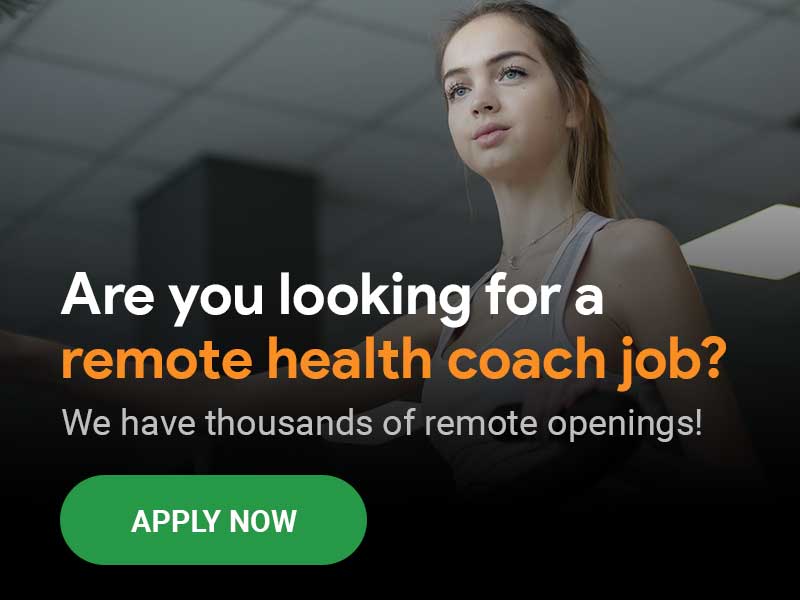 Important Tips: It is advised to connect with various health care professionals like dieticians, nutritionists, gym instructors, personal trainers and understand their health recommendations. Once you can join all of them into a single wellness plan, you are sure to attain one of the most important remote health coach job skills.
2. Listening attentively
Well, you must be thinking that being a health coach is essential to provide your guidance and advice by continuous talking. But have you ever thought, how will you achieve success in your coaching and consulting unless you understand the problem of your client?
Even when you are conducting a health and wellness training or online course, you need to understand the queries, doubts, and clarifications from the attendees or the students. Hence an important criterion for remote health coach jobs is to listen attentively to your customers or students. You must be able to decipher the health concerns and needs and tune your consultancy and coaching guidelines accordingly.
Important Tips: While imparting generic health and wellness guidelines and best practices are a necessary part of online health coaching jobs but specific needs have to be addressed carefully. The nutritional needs and workout needs of all human beings are not the same, therefore special attention is required while carving out health and wellness consultancy programs.
3. Design innovative Health Programs or Guidelines
The food habits and lifestyle of human beings are constantly changing, some lead to good health conditions and some deviate to a bad consequence. A health coach must keep oneself updated with the latest lifestyle changes affecting the human world, study the food habits, and demand for exercise and workouts. He or she must then design intelligent and innovative best health practices and guidelines for the betterment of society.
Important Fact: For example, more and more people are shifting to vegan diets or prefer organic foods. It is a good indication of being health-conscious, but then selecting the right amount of nutrients, adequate workouts, the duration for both, and mental health play a major role in continuing with such a lifestyle.
4. Continual Learning
The techniques and best practices of diets, workouts, nutrition and other health-related aspects are continuously changing. This is majorly due to the researches and discoveries being conducted by various health and scientific institutes and firms. Studies are conducted on nutritional values hidden inside fruits, flowers, seeds, grains, and many more.
Research works are being performed on various body exercises, yogas, and other workouts. Even experts study and analyze improving cooking methods and some focus on deciphering the inner beauty and love hidden within each human being. As a health coach, you need to constantly browse through the net and read through journals, articles, health, and wellness news for enhancing your knowledge.
Important Tips: It is good to enroll on a prominent health care website for notifications and emails on the latest wellness studies and researches being conducted worldwide.
5. Planning and Organization Skills
Since you will be working remotely, it is very essential to plan and organize your daily schedule effectively. You need to remember your clients will only view you online through a video conference call, hence they need to trust and confide in you about their health-related problems.
Unless you are ready with your questions or the tips and recommendations, you may tend to lose valuable and potential clients. Most health care companies and firms or corporates prefer efficient planning and organization skills while hiring for remote health coach jobs.
You may have multiple meetings or schedules in a day that needs to be time-bound and will have several activities and tasks to be accomplished. Planning for each of them and assigning specific time to all is one of the key remote health coach job skills.
Important Tips: Create your daily planner or weekly planner, comprising of all the activities and tasks with the scheduled duration. It must include your activities too so that you know how to switch between your professional and personal lives.
6. Technology Savvy
Working remotely demands to attain adequate expertise in installing and utilizing various online applications and tools. You will be conducting online consulting sessions on health and wellness, one on one online conversations with your clients and engage in online health training programs too.
Hence understanding the basic details of the computer, operating system versions and the installed applications in your laptop or desktop is one of the essential remote health coach job requirements. You also need to ensure that your online video and audio conferencing tools and applications are the latest and updated for seamless execution of the online sessions.
Important Tips: Good internet connectivity, clear audio quality, and proper video clarity are the basic requirements to conduct a smooth consulting and coaching health and wellness session. Ensure all of the above are tested and verified before initiating online conversations or programs.
7. Inspirational and Motivational Power
Though in the modern era, people understand the benefits of a healthy lifestyle, yet many are still ignorant. As a health coach, it is of prime importance to inspire and motivate them to be conscious of their health and wellness. It may be physical or mental health, both are important and needs to be balanced for better survival.
It increases the longevity of your life and enhances mental stability. Additionally, you need to maintain a positive lifestyle and create an example for others. Possessing the power of inspiring and motivating others to believe in their selves and proceeding towards a positive mindset is one of the key criteria for success in remote health coach jobs.
Important Fact: Being a role model for your clients and health care students is the stepping stone for success in almost all types of online health coach jobs.
Suggested read: 8 Simple ways to organize your life
Certifications to get remote health coach jobs
If you are interested in freelance healthcare jobs, you should consider getting a health coach certification. Companies that hire health coaches give preferences to candidates with health coach certification. These certifications provide you with the training required to work with clients.  Some of the certifications you can consider are,
NASM Online Health Coach Bundle – The National Academy of Sports offers certifications to train clients in-person or become wellness coach jobs online. THE NASM Online Health Coach Bundle includes two certifications,

NASM Certified Personal Trainer helps you create an effective and efficient exercise routine.
NASM Nutrition Certificate will provide you training on nutrition, diet, and behavior change strategies that will help clients eat a more well-balanced diet.

ACE Health Coach Certification – To appear for the American Council on Exercise Health Coach certification, you need to be 18 years or older. You need to have a current CPR (Cardiopulmonary resuscitation) and AED (Automated External defibrillator) certificate. You need to have a Government Issue ID. There are various requirements you must clear to attempt the exam.
ADAPT Certification Functional Health Coach – The ADAPT Certification has eligibility criteria. Some of the criteria are you require are a professional license, certification, or an associate's degree or higher in any healthcare or wellness a related field, or have at least two years working full-time experience.
AFPA Health & Wellness Coach Certification – AFPA Health & Wellness Coach Certification is geared for remote health coaches without experience. The candidate needs to be 18 years or older and needs to have an understanding of English.
Duke Integrative Medicine Health Coach Professional Training Program – The Duke Certification program is a university program that has two components – a foundation course and the certification course. After graduating you are eligible to appear for the National Board Certified Health and Wellness Coach Certification exam.
Primal Health Coach Program – The Primal Health Coach program is self-paced and has no eligibility criteria.
Bookmark Worthy: 8 Best Free Video Conferencing Software – Connect, Communicate, Collaborate!
Duties and Responsibilities of a Remote health coach
Imparts required consultancy and guidance to adopt lifestyle leading to a good mental and physical health

Conduct online health care and wellness training programs for different Corporates and other firms to create awareness of following health norms and guidelines

Organize and facilitate online freelance courses and sessions on health care best practices

Create health and wellness plans for employees of Corporates and firms and even for specific individuals

Coaches students and research analysts on healthcare-related schools and institutes

Prepare health care brochures and guides for clients for quick and ready reference

Responsible for ensuring the well-being of society by reducing the high-risk factors of ill health and promoting good techniques and methods for better health conditions.
Read: 10 Best Calendar Apps For A Productive You
Experience required for remote health coach jobs
Below is a bunch of past experiences that are good to have,
Knowledge of healthcare-related subjects like proper diet or nutrition, weight management, pre-natal or post-natal exercises, diet and mental health, stress relief methods, healing chronic health disorders related to nutrition, and workouts. 

Ability to connect with clients through clear and concise oral or written communication

Positivity to bring in improvements in the health and wellness of a society

Capability to motivate clients in following and adopting suggestions and recommendations provided for improving health and lifestyle

Convincing capabilities during conflicts with customers and resolution of issues through positive thinking
Read: Deep Work Summary: 5 Key takeaways to help you be more productive
Top 10 tools needed for remote health coach jobs
Whether you are looking for health wellness coach jobs or online nutrition coach jobs you need tools to communicate with your clients and help them meet their health goals. Here are some of the tools you can use.
Scheduling, Organizing & Communication Tools – When you work from home health coach scheduling, organizing, and communication tools will help you manage your client base. Some of the tools available are,
Evernote helps you make notes, share them with your client, and keep your to-do list organized.
Acuity scheduling lets your clients book appointments with you directly. Another scheduling software you can use is Bookly or Shore Coaching software.
Practice Better is a perfect tool for virtual health coach jobs. The software allows you to manage different facets of the health coach business. You can also use The Coaches console.
Video conferencing tool is a must-have tool for anyone interested in remote coaching jobs. There are several video conferencing tools such as Zoom, GoogleMeets, and Teams.
Marketing and Social media tools help remote health coach promote their business. Some of the popular marketing and social media tools are,

Buffer and Edgar as social media promotional tools.
Tools like SumoMe help to grow your email database grow.
There are several tools you can use to send marketing emails like MailChimp and Boomerang.
Canva is an online design tool that helps you create broachers or business cards.

Satori comes highly recommended for work from home health coach jobs. The app allows you to streamline your entire coaching process. The comprehensive tools allow you to build a coaching program, brand your customer's experience, and share offers. You can also use the app to accept online payments.
Nudge Coach helps you to provide personalized coaching. You can check-in with your clients and help you motivate them to stay on track. You can stay in touch with your clients.
Coach Accountable is perfect for those with remote health coaching jobs. The app allows you to create effective individual and group programs. The app comes with action steps, status updates, and reminders.
Ascend is a useful app for those doing health coaching jobs from home. You can track your client's data, weight loss, activity level, and view their food logs.
Healthie is perfect for health coach jobs online or if you want to start your business. The app can help improve your business. Use the app to streamline your client records, schedule appointments, handle billing, and manage your garden.
Meal Garden is a great tool for those interested in virtual wellness coach jobs. The app lets you plan customized meal plans and nutritional programs. You can also access healthy recipes and add your recipes.
Nutrition House Software helps streamline meal plans, calculate macronutrient goals, and allows you to check-in with clients to keep them motivated.
NutriAdmin offers comprehensive nutrition solutions.
Suggested read: Contemplating Career Change? Here's all you need to know
Steps in building a successful career in remote health and wellness coach jobs
To pursue a successful and bright career in the field of remote and work from home healthcare jobs, you are suggested to follow the steps as mentioned here,
In addition to a Bachelor's Degree in healthcare-related subjects, you may look for certifications that may assist in increasing your knowledge level. Also, ensure that the professional certifications are authentic and beneficial for obtaining the right remote and virtual health coach jobs.

The key health coach career paths you may pursue are getting hired in Health insurance companies, Health clubs and firms, Corporate health and wellness programs, Community Centers, and Rehabilitation Centers

Build up a convincing experience by working with potential firms or employers. Invest quality time at the beginning of your career in creating trust and confidence in you through your hard work, dedication and knowledge level

Scan and browse through various websites for job opportunities as per your preferred employment type and role

Ensure your certifications and training attended are up to date and as per the latest health care and wellness trends
Suggested read: Time Blocking: All you need to know about this powerful technique
Top 25 dream companies for remote health coach jobs
Here are some of the best companies for health coaching jobs online or health coach telecommute jobs,
UnitedHealth Group is an insurance company. United healthcare health coach jobs have some of the best health care jobs.
WW International or Weight Watchers is a multi-national company to include weight loss and maintenance, and fitness solutions.
Lyra Health provides mental health care for your workforce.
Calm Coaching provides a personalized, health, and wellness coach.
National Jewish Health is a leading respiratory hospital.
Prisma Health is a large not-for-profit organization.
Carenet Healthcare Services is a leading healthcare service provider.
Hinge Health is a clinical care model.
Walgreen is a large pharmacy store in the US.
CVS Health is an American healthcare company.
YourTango Experts is a division of YourTango helping therapists, coaches, educators, etc.
Lever Health provides health care experts to clients around the USA.
Vida Health provides health care solutions.
Virgin Pulse is a company offering wellness solutions.
Parsley Health has a motivated team of experts helping people to transform their health.
Mighty Health helps people overcome obesity and chronic health problems.
SparkHealthLife helps remote health coaches start their businesses.
Basis Health is a start-up that lets people monitor and improve their health.
Amen Clinic is a group mental and physical health clinic.
Monj Health provides virtual telepath programs.
Rally Health provides a 52-week digital weight loss program.
Ria Health is telemedicine services for people seeking treatment for alcohol addiction.
KangrooHealth provides healthcare services to the patient.
Amen Clinic is an outpatient health care clinic.
Ginger.io offers behavioral health system solutions.
Read: 14 Best Remote Job Sites: Start your job hunt at the right place!
Different websites to browse for remote health coach jobs
Here is a bunch of websites where you may pursue remote health coach jobs,
1. Indeed
One of the most reliable and secured websites to search for remote and online health coaching jobs. It hosts jobs posted by various health care firms and clubs and the Corporates for inducting into their health and wellness programs.
The website provides multiple filter options to fine tune your search for the jobs. You can shortlist the jobs based on salary, type of job – full time, part-time, contract, internship etc., education level, subject, location, company and experience level.
2. Glassdoor
The website hosts multiple remote online and virtual health coach jobs to select and apply. You can search based on the job title, company or location. The jobs can be sorted via their posting date ranges and for specific work from home and remote job types. The key and most relevant online health coach jobs are displayed for you to review and apply based on your preferences.
3. SimplyHired
SimplyHired provides you with a good list of remote health coach jobs posted by prominent health care companies and firms. The search criteria can be filtered by date, job type – full time or part-time or contract-based, and salary. You can even enter your email address for receiving job alerts whenever there is a new job posting on the website.
4. AngelList
One of the best and popular job sites to browse for remote health coach jobs and apply for the same. It provides brief details of the job description and the salary range at the landing page itself to aid your decision. Each job title mentions the location and employment type. Based on your preferred job type, location and experience, you can click on each job link and apply for the same.
5. ZipRecruiter
The website displays a wide range of remote health and wellness coach jobs based on the searched locations. Each job title provides a short description along with the company name and dates on the summary landing page. You can click on the links for the details and apply if found suitable. Additionally, you can search the jobs based on the job titles or categories.
6. Jooble
Along with its convincing list of health coach jobs, the website has a button to turn on to display only remote jobs. The feature helps to filter the remote and work from home jobs and then find out the details of each one of them.
You can also enter your email address and switch on job alerts or notifications to be sent in via email. There are also filter criteria for you to shortlist the search based on the date posted, salary, job type, and location.
7. CareerBuilder
You can create a profile and upload your resume to the website for potential employers to look through your credentials and experience. It also has the jobs page to browse through the open vacancies based on job types, salary, date posted, and work from home category.
By entering your email address, you can receive new job alerts and notifications. Ample remote health coach jobs are available with many health care companies and firms, hiring to fill up their vacancies and for more and more opportunities.
8. unremot.com
unremot.com is one of the most technologically advanced remote collaboration platform for remote Oracle DBA jobs. One can find freelance/remote work from across the recruiters around the world, while also collaborating with them over video-based virtual rooms and chats.
Top resume elements of remote health coach jobs
While applying for health coach positions such as remote health coach jobs or remote wellness coach jobs, you need to write a resume that stands out. Your resume should have your updated contact information. Write your professional summary or objective. The objective should convince your potential employer why they should hire you. The resume should have the elements:-
Relevant experience – Mention experiences relevant to the post. Mention roles and responsibilities and accolades you have achieved.
Right skills – mention the right skills in your resume. Cap your skills between 6 to 12 skills. Skills that have high demand,
Customer services
Health care
Optimal health
Disease management
Mental Health
Communication
Nutritional services
Chronic conditions
Community resources
Health promotion
Quantifiable achievement – Achievement and awards relevant to the position.
Unique qualities – Mention the unique qualities that help you stand out from the crowd.
Education – you should highlight the year of graduation, undergraduate degree. If you have multiple degrees be sure to mention your highest degree first. The certificates you have with the date of certification.
Remote health coach jobs pay structures
According to ZipRecruiter, the annual salaries of health coaching jobs remote can range from $190,000 to $19,500. The average annual salary of the bottom 25 percentile is approximately $33,500, and the top earners can earn $120,000 annually. The average hourly rate of a remote health coach is $21.21.The average salary of a certified health coach ranges from $50,000 to $75,000. Top certified coaches can earn above $100,000.
Entry-level remote health coach jobs
Now that you begin looking for jobs for health coaches you can opt for health coach jobs telecommute, health coach jobs, or remote wellness coach jobs. Start looking for an internship to gain some experience. You can work at a gym near me to gain some expertise. Start by looking at job board websites for remote health coach jobs. Most remote health coach jobs are for the following industries,
Fitness industry
Training centers
Doctors office
Corporations
Educational institutes
Restaurant
Many employees ask for certified health coaches. Your experience in other jobs may help you get your first job. If you are looking to start work as a freelance health coach, you can sign up on a health coaching app to connect remotely with clients. You can then pair up with clients who are looking for your skillset. Some popular health coaching apps you can use are,
How much does a Fitbit health coach make?
The average Fitbit health coach can range from $20-$26/hour.
Is it worth becoming a Health Coach?
There is a healthcare crisis all around the world. There is a massive increase in lifestyle diseases such as diabetes and obesity has escalated health coaches. Health coaches can help people make nutrition and lifestyle shifts.
Health care shifts can create customized needs and steer them towards their goals. Health coach online jobs are lucrative career. You can work independently or work for health coaching companies.
How do I become a certified health coach?
There are several certifications available each having different eligibility criteria. Most certifications require the coach to be above 18. Some certifications require candidates to have two years of work experience. Certifications generally require recertification after five years or two years.
What is a digital health coach?
A digital health coach is an online service. It is a personalized service and insight-driven behavior to improve your health and well-being. A digital health coach motivates their clients to remain committed to their health goals. The coach periodically checks-ins and encourages their clients to participate in the health plan.
Can you be a health coach without a degree?
Yes, you can become a health coach or apply for wellness coach jobs telecommute without an associated degree or bachelor's degree. Though having a bachelor's degree in fields such as psychology, nutrition, and public health will give you an advantage. There are certain steps you may need to complete to get a health coach certificate.
What is the difference between a health coach and a wellness coach?
A health coach concentrates on helping the client improve long-term health. They help their clients develop a healthy lifestyle and hope to increase the client's activity level and help them adopt a healthy diet. While, a wellness coach has a broader approach that takes care of physical, mental, emotional, and spiritual health. A wellness coach helps their clients create plans to improve their overall wellbeing.