Remote working, a trending concept in the modern professional world, is now a familiar term with many individuals and companies. Both the parties have understood the benefits of working remotely and are eager to squeeze out the advantages as much as possible. It demands trust and confidence from both sides. Individuals adopting remote working are on the lookout for the best remote job sites that would be reliable and provide them the top remote job listings.
In this article, we will discuss the best remote job sites and the remote job opportunities provided by them. Individuals can scan through the mentioned remote job websites to seek the options that best suit their skills and preferences.
Best remote work websites
FlexJobs
We Work Remotely
Hubstaff Talent

Virtual Vocations

Remote.Co

Upwork

Freelancer.com

Fiverr

Jobspresso

Working Nomads

RemoteOK

Angellist

Outsourcely

Dribble
1. FlexJobs
FlexJobs is one of the prominent and best remote job sites for seeking both part-time and full-time work. It offers remote job listings across more than 50 categories, being rated as one of the biggest remote job sites. It has a well-trained group of job researchers who extensively analyze and screen the best remote jobs of various skills.
You will be charged a fee for availing their services but they offer attractive discounts to support your job search. It has an extensive track record of more than 10 years assisting individuals in seeking the best remote jobs in various parts of the world. Approximately 40,000 organizations have been listed in FlexJobs and all of them hire both remote part-time and full-time employees. Therefore you have a splendid provision to scan through multiple remote job opportunities.
Website: Flexjobs
Fun Fact: FlexJobs specifically investigate the background of the organizations opting to list their jobs. They also thoroughly screen and verify the jobs and their descriptions before approving them to be offered to their customers.
2. We Work Remotely
We Work Remotely is one of the significant and best remote job sites in the world. It is phenomenal in offering a super user friendly option of searching the jobs based on categories. As you navigate to its URL, you could see remote jobs listed under Programming, Design, Sales, and Marketing, Customer Support, Finance, and Legal, Business and Management, Copywriting, Administrative, Product, DevOps and Sysadmin, and others. You can click only on the category you are interested in rather scanning through all the jobs.
Within its website, you can look into the list of companies offering remote jobs and visit their respective URLs at the click of a button. So while you are seeking a job, you can verify the details and authenticity of the company that has posted the job. Additionally, We Work Remotely provides individuals with various supporting resources to seek the best remote jobs matching their competency.
Website: We Work Remotely
Tips: If you are hesitant in applying for a remote job, you can read through the various guides, books, and blogs provided on their website and seek guidance.
18 Best remote companies to work for in 2020
3. Hubstaff Talent
The Home Page of Hubstaff Talent is real interesting, by which it can be termed as one of the best remote job sites. Individuals can find remote work easily from the home screen by various methods. They can search by skillsets, by countries or from their featured jobs section. You can create your profile detailing out your skill sets, expertise, experience, and other professional details. You need to provide either your hourly rate or weekly rate for both part time and full time work.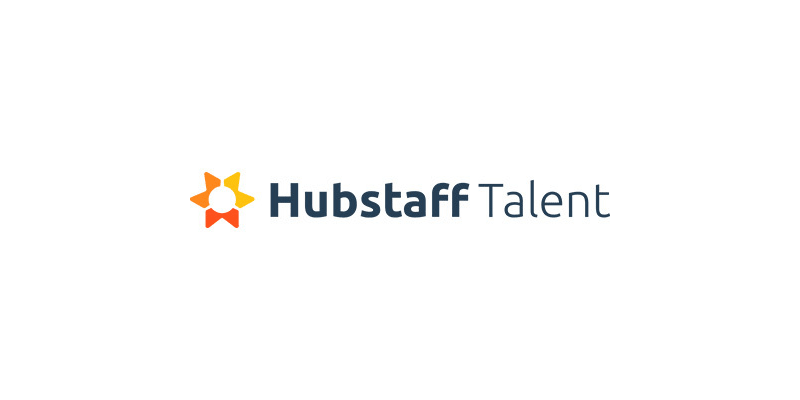 Remote writing jobs | A beginners guide to finding & acing writing jobs
Started in 2012, Hubstaff Talent is proudly connected with 34,000 companies with jobs spread across 18 countries in the world. It encourages individuals to create an attractive profile mentioning all the relevant skills which the companies are seeking. The companies scan through the file and contact the individuals directly. There are no fees charged for creating your profile, it's free.
Website: Hubstaff Talent
4. Virtual Vocations
Virtual Vocations is one of the largest and best remote job sites with ample opportunities for various job categories. Its home page lists down the jobs under various heads like Telecommute, Software Development, Graphic Design, Marketing, Accounting, Consulting, Education, Help Desk, Business Analyst, Legal, Data Entry and many more. Individuals of the relevant skill set and expertise need to click on the related category to search for their jobs.
If you want to apply for a fully remote job then you must click on the Telecommute option. The staff of Virtual Vocations engage across the best remote job boards and lists them to ease your search after extensive analysis and research. They even list down the company profiles for you to check and validate before applying for a job. You can either register free on their website and enjoy the standard benefits or opt for a premium account with monthly charges. Premium accounts provide added benefits and you are even offered a discount for registering for more than 1 month.
Website: Virtual Vocations
Note: Virtual Vocations refund your payment if you are not satisfied with their service. But it is recommended to avail of the free account first. Once you are happy with the services offered you can upgrade to the Premium account.
8 Remote Work Habits Of Every Productive Employee
5. Remote.Co
Remote.Co has gained substantial popularity as one of the most reliable and best remote job sites. Their home page is designed smartly with the provisions of searching jobs through various options. You can scan for jobs through their 141 remote job boards or from the remote job listings. The jobs are categorized based on Customer service, IT, Healthcare, Project Manager, Design, Sales, Writing, Accounting and Finance, Developer, QA, Marketing, Virtual Assistant, Editing, Teaching, HR, Legal and other remote job categories. 
Remote.Co also guides individuals on tips and strategies to be adopted while working remotely. They offer guidance on overcoming distractions, measures to be adopted to stay ahead in the competition and various other challenges faced by remote professionals. They have enlisted many FAQs under each of their menu items, thus assisting the job seekers in their attempt to find the best remote job boards for work.
Website: Remote.co
Tip: Remote professionals must carefully scan through the listings mentioned in the majority of the remote job sites before arriving at a final decision on which jobs to apply for. Needless to say, when they venture to find a remote job, they need to perform a background check of the companies.
How to start an online tutoring business | Work from home tutor
6. Upwork
Upwork is one of the well known and best remote job sites providing a brilliant opportunity to connect business organizations with highly skilled remote professionals. It is a widely popular collaboration platform for scanning through the wide listing of remote jobs published by various remote job boards.
Note: Upwork offers free registration on its website for availing the basic features of searching jobs. If you want to opt for advanced features then you need to select from 3 of its plans – Plus, Business, and Enterprise.
The site offers job listings across various wide categories like web development, mobile software development, design, writing, sales and marketing, administrative support, customer services, data, accounting, engineering services and much more. About more than 5 million business partners are associated with Upwork.
Website: Upwork
Tip: Read more about the features of Upwork and other free job-posting sites by Chamber of commerce to compare features and understand the pros & cons of these sites.
7. Freelancer.com
Freelancer.com is one of the popular remote job sites offering jobs across 1350 different categories. The key ones among them are website design, graphic design, mobile applications, writing, data entry, marketing, SEO, accounting, finance, legal and many others.
You can search for jobs based on your skill or language or you can scan through their list of latest and featured jobs for faster search facilities. Sign up for free and then upgrade if you are satisfied and want to avail of advanced options. Freelancer.com credits you with a certain amount of money for signing up which you can utilize for upgrading your plan.
How to create a webinar | A guide to hosting successful webinars
In Freelancer.com, remote professionals can bid for their work which the recruiters decide and finalize before offering the jobs. They have a special facility for milestone payment where remote workers can get paid after achieving certain goals set by the business platforms. It provides a desktop application for monitoring progress, hours of work as well as collaborating with the companies. It also has a mobile application for instant messaging between remote professionals and business organizations.
Website: Freelancer.com
8. Fiverr
Fiverr has been recently considered as one of the best job sites for remote work. You need to first sign in to their website for free and add your profile. You have to create a Gig mentioning the skills and service you can offer to your customers. The Gig allows you to enter the charges of your services in dollars.
It stores profiles of innumerable remote professionals and freelancers across multiple job categories like graphics design, digital marketing, content writing, videos and animation, music, programming, data entry, SEO, logo design, social media and so on. If you are hired by any entrepreneur or business organization and earn a good rating from your customer, then you will be lucky to receive more job offers in the future.
Website: Fiverr
Tip: The trick to success in Fiverr is to earn proper ratings to climb up the rankings. Customers and clients check your ratings before hiring you for the job. To ensure your profile is attractive, you can even upload video recordings to showcase your talent and expertise.
Synchronous & Asynchronous Communication For Remote Work
9. Jobspresso
Jobspresso provides remote professionals with verified and validated job listings to work from anywhere in the world. From its home page, you can easily quick search for the latest remote jobs and the special featured jobs. Almost the majority of the world's renowned remote companies and organizations are connected with Jobspresso for hiring the best talents for their work.
The staff of Jobspresso constantly research and analyze the job listings posted by the companies, ensuring the authenticity and legitimacy of the jobs. It is being listed as one of the best job sites for remote work, ensuring a strong collaboration between the companies and individual professionals.
Meeting Minutes: What is it & how to write it effectively (step by step)
Jobspresso offers jobs across different categories like software development, marketing, customer service, design, sales and business development, DevOps, project management and many more remote jobs. You need to sign up and post your resume on their website mentioning your skill sets and experience. You can even opt to receive emails on job alerts based on the frequency selected – daily, weekly or bi-weekly.
Website: Jobspresso
10. Working Nomads
Working Nomads is one of the trusted and reliable remote job websites, supporting professionals working remotely in various countries of the world. Its home page displays the featured remote companies and the listing of the remote jobs along with the companies hiring the roles. They have some interesting blogs recorded on their website, highlighting the differences between a remote job and a digital nomad.
It offers jobs across multiple categories as displayed on the front page of the website. The prominent job categories are Development, Marketing, Management, System Administration, Design, Sales, Writing, Finance, Consulting, Administration, Human Resources, Education, Healthcare, Legal and so on. The jobs posted on their website offer full-time as well as part-time work opportunities. You can subscribe to receive job alerts on selected categories in your email address based on the frequency selected weekly or monthly.
Website: Working Nomads
14 Best Productivity Tips to Achieve More At Work & Life
11. RemoteOK
RemoteOK is a remote job website that displays the list of top companies and all the jobs on its front page or home page. You do not have to navigate much to search for jobs. In a single area, you can navigate to the website of the companies, understand their rankings and scan across the jobs posted based on your skills and experience.
You can subscribe to their daily or weekly job alerts by mentioning your name and email address. RemoteOK offers in various categories like WordPress, social media, sales, and marketing, legal, blockchain, cryptocurrency, writing, copywriting, graphics, cloud functions, and many more niche skills. The job listings are split across days for a better understanding of the trending jobs. The website even marks the featured jobs for you to focus on.
How To Get Best Remote Recruiter/HR Jobs?
Note: The website has a special section for Digital Nomads where you can search for your preferable place of work. The places are scored based on several parameters for your benefit. You can even book a co-working space, hotel or apartment directly from the website.
Website: RemoteOK
12. Angellist
Angellist mainly focuses on both tech and non-tech start-up companies. They assist remote job seekers to connect with various start-up companies. You can select jobs as per your skillset and preference from their websites and simply click on Apply to opt for it. Once you apply the start-up company is notified of your interest. They view your profile and once it matches their needs, Angellist sends an email to both the company and candidate for further processing.
Remote Social Media Jobs | How to earn remotely from social media jobs
You need to enter the details of your profile on the website mentioning your skills and professional experience to be noticed by the companies. The jobs are listed across various job categories and you can search based on the job types. There is a special feature offered on the website wherein the A-list candidates and A-list companies are displayed for the benefit of both parties. The candidates who rank high based on their previous work experiences, skills, and educational qualifications are placed in their A-list. The start-ups which are well funded are mentioned in the A-list companies enabling you to decide judiciously.
Website: Angellist
Note: Angellist partners with 100,000 start-up companies to list the jobs on their website.
Best Remote Working Tools That Make Life Easy
13. Outsourcely
Outsourcely strives not only to enable remote professionals to seek jobs according to their skillset and experience but also offers special features for the freelancers and the companies to interact with each other. Video conferencing and instant messaging services are offered by them benefitting both parties.
It is especially renowned for listing jobs from start-up companies, guaranteeing a smooth flow of jobs to the interested remote professionals. You can select from the jobs across various categories like multimedia, sales and marketing, writing, design, software development and many more.
Remote Animation Jobs | How To Land Your Dream Remote Job
You need to at first create a profile on their website providing all your relevant professional information. Companies will search the profiles based on the data entered and approach you. They will engage with you directly and hire once both parties are in sync.
Website: Outsourcely
14. Dribbble
Dribbble is yet another best remote job site that offer jobs for creative people especially focusing on web designing, graphic designing, and others. You can showcase and demonstrate your previous projects on this platform. Companies looking for designers and developers look for the profiles matching their requirements and select the candidates accordingly.
Dribbble has been a very trusted and reliable job site in connecting remote professionals with various companies offering creative jobs. You need to mention your work details and the projects you have worked on in detail so that the companies are attracted and interested in your profile.
Read: Remote web developer jobs | Beginners guide
Before we wrap up your discussion on the best remote job sites, please remember to scan through each of the jobs mentioned on the websites in detail before applying for them. Visit the website of the companies offering remote jobs, and understand how they operate, their mission and objectives and their job criteria. Your profile must be in sync with the jobs you are looking for. Built your profile to make it attractive and interesting.