Online tutoring has gained significant popularity among students and their parents. The ease of obtaining competency on a vast array of subjects through virtual and remote online techniques is impressive. It results in substantial time and cost-saving both for the tutors and the learners.
More and more people are opting for online tutoring business mainly because of the flexibility of time and duration. Along with it, there are advantages of attending the online tutoring sessions from the comfort of your home. Now the question that arises is, how to start a tutoring business online?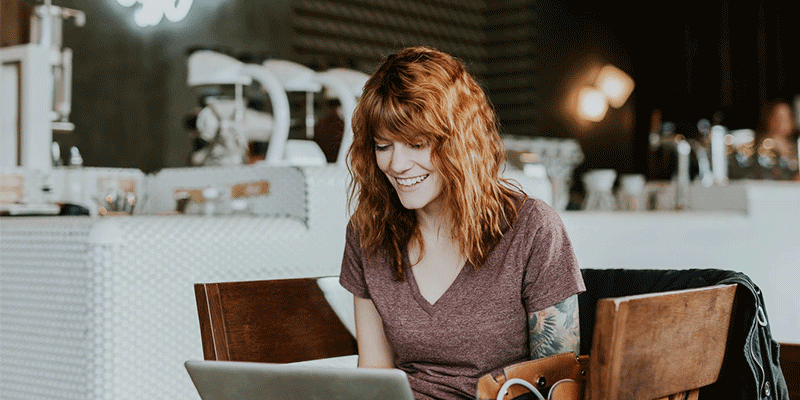 The article will guide you with the steps for starting an online tutoring business. Before venturing into online tutoring, you must remember to consider some aspects. Parents and students register for online tutoring sessions to obtain knowledge over and above the academic curriculum taught in schools and colleges. Hence framing the tutoring domain and subject of excellence is an essential and mandatory factor for a tutoring business model.
Let us know deep dive into some of the important facts of an online tutoring business.
Why should you venture into an Online Tutoring Business?
Online tutoring is a proven effective method to enhance the skills and competency level of students beyond the normal study patterns. It is an excellent technique to uplift the educational standards of the young generation as well as experienced professionals. Through the tutoring business, you provide a noble service of embedding practical educational resources into the minds of the learners.
Best virtual classroom software in 2020 | Set up your Virtual classroom
The other aspect of the tutoring business is flexibility. You can select your preferable duration and time for conducting the classes. The subjects and the curriculum can also be selected based on the research of educational needs. You have the privilege to select the learners as per your preference and schedule. Basically, you can control the entire process of tutoring according to your thoughts, passion and judgements.
Remember: Are you sceptical on how to start a tutoring business online for the first time? Well, you can initially work for some prominent tutoring companies for the requisite experience. Once done, you can venture into creating a tutoring business model of your own.
21 Best Online Teaching Tools | For Better Virtual Teaching
What are the various options for starting an Online Tutoring Business?
While answering on how to tutor online, it is essential to understand the various options available. 
Join an existing and established tutoring network or a company like Eduboard, TeachersToGo, TutorVista etc.

Register in websites providing an opportunity to sell your tutoring services like Fiverr or Fittytown

Start your online tutoring business
Tip: It is recommended to perform an analysis of your financial conditions, social media connects and infrastructure facilities. The analysis will eventually assist in deciding the correct option for starting an online tutoring business.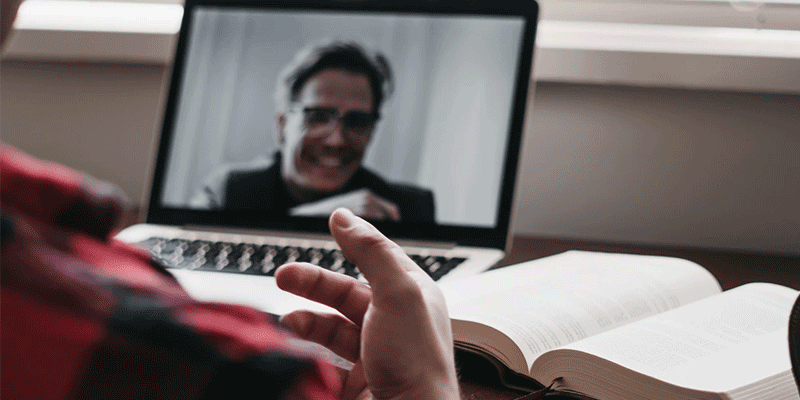 The general guidance on selecting the first two options are:
Faster creation of a portfolio and experience profile, for speedier business growth and audience

Establish a strong connect with prospective customers, ready to invest in your online sessions

Build up a strong social network with potential clients, necessary to increase the demand for your live online classes

Utilize the tools, and software provided by the tutoring companies
To finalize on the last option, you must remember the following criteria for success:
A strong client base consisting of students and learners, ready to register and invest in your online business

You have sufficient financial support to control and manage an end to end online tutoring business

Knowledge of the latest and trending online teaching software, audio and video conferencing tools
Online Tutoring Jobs | How to earn as an online tutor
Academic Qualifications for starting an online tutoring business
To answer satisfactorily on how to tutor online, the first and foremost pre-requisite is appropriate academic qualifications:
1. High School Diploma
A diploma at the high school level is mandatory for conducting study sessions for middle school and elementary level students. With this particular degree, teaching high school students may demand additional demonstration of skills. 
2. Undergraduate Degree
A Bachelor's degree in any subject qualifies you to teach students at different levels – high school, middle school and elementary level. If you desire to venture into tutoring college students, then you have to opt for specialization certificates. Alternatively, you can also gain work experience in your specialized subjects. 
3. Post-Graduate Degree
If you possess a Post Graduate Degree, you are equipped to teach students up to the college or university level. You can even educate budding teachers and tutors in sharpening their knowledge skills or competency levels.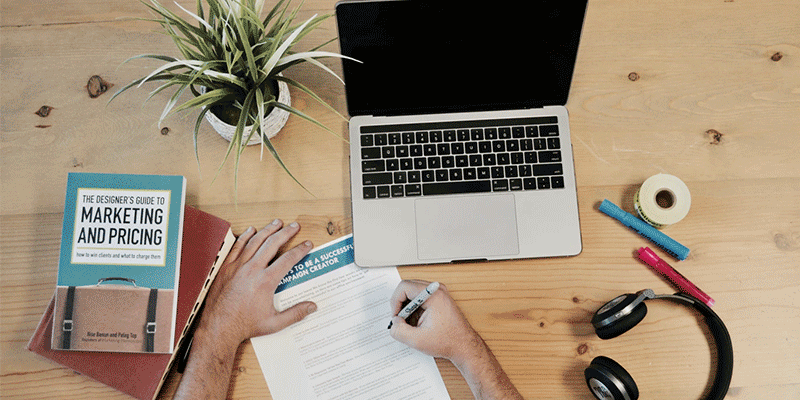 Additionally, you can search for various online certifications available for teachers and educators. Also, several online courses and webinars are also arranged for academicians. You must constantly scan the internet for such initiatives and register for them. Certifications and courses increase your chances of establishing a strong online tutoring business.
Best Online Coding Bootcamps in 2020 | Learn To Code
Key Steps for initiating an online tutoring business
1. Finalize your requirements
Analyzing the educational requirements is essential for framing your tutoring business model. Understand the various niche subject areas, that are generally preferred by students and learners. This exercise will help to determine the target audience. You can then select your subject domain with ease, focusing on the prospect customers. The second most important point is to check your competition in the market. You have to create your USP to flourish above the rest.
Tip: Attend forums and connect with academic experts to obtain sufficient knowledge on the learning trends.  
2. Select your Audience
You need to evaluate and select your audience (students and learners). The audience may be of different age, varying educational levels and even based at various locations. It is necessary to study their characteristics and their preferred educational needs. The second most important aspect is to understand their preferred duration and flexibility.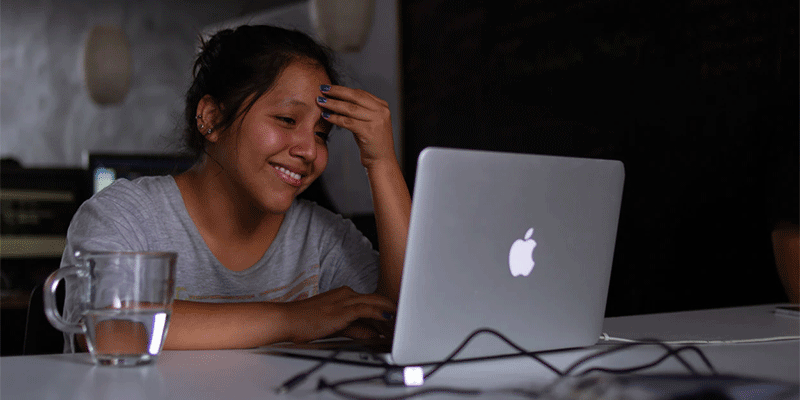 Remember: Certain subjects are preferred explicitly by some age groups. Besides, the needs of experienced professionals and students are different. You must perform a deep dive analysis of these behavioural traits to determine your audience.
13 Best webinar software | Top platforms to host your webinar
3. Decide your Subject Area
Selecting the subjects on which you want to focus on, will eventually drive in creating a successful business model. Hence it is advisable to focus on your academic qualifications strictly. The more you gain a specialization degree, the more you are equipped to decide on the niche subject area. It helps in drafting your curriculum and duration for the online sessions. You can then engage in demonstrating live videos and use cases for strengthening your study materials and courses.
4. Assign the course patterns
Certain courses require a longer duration, and some require a shorter time frame. You need to evaluate each of the courses and assign the specific course pattern to it. It depends largely on the complexity and diversity of the topic. Besides, you need to think of both regular and flexible options for teaching. Hence, you have to prepare your courses in such a way that you can cover both full times, part-time and flexible time learners. Some courses also demand to showcase of videos while some recommend explaining concepts using live interactive whiteboards. These factors need to be considered while designing the course patterns.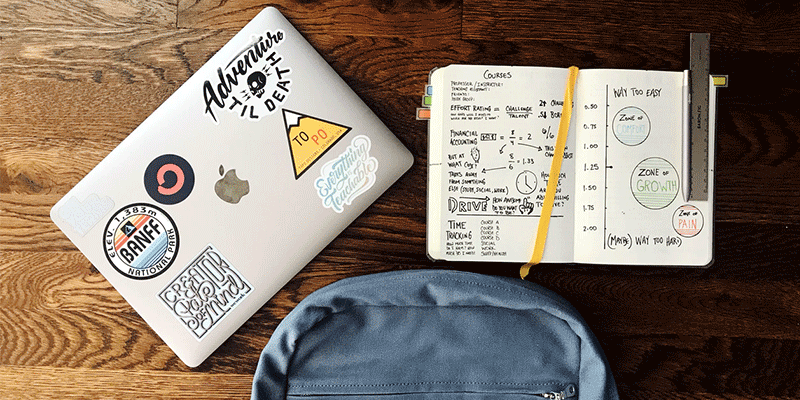 Remember: Assigning the course patterns is one of the key criteria of success for an online tutoring business. An expertly designed and developed course will attract more and more students.
Introduction to the world of e-learning and e-learning methods
5. Install the necessary hardware
Your laptop or desktop must contain the necessary specifications for preparing the courses as well as conducting the classes. The storage capacity must be sufficient to accommodate the study materials and other educational resources. The speed must be adequate to run online teaching software, audio and video conferencing tools. Your webcam must be clear in broadcasting your image during the live classes or sessions. Microphones must be of good quality, providing clear communication facilities. Your hardware must never be a source of disruption during any online class or course.
6. Decide on the audio and video conferencing tools
Since you will be providing your tutoring sessions online, you must investigate on reliable and secure audio and video conferencing tools. Various online teaching software are available in the market, supplied by renowned product vendors. 
Highlighting the key ones for your ready reference and guidance:
Google Classrooms

Skype

Oovoo

WebEx

Tutorpace

Tuturroom.net

Mytutoring

Wiziq

Newrow

Vectera

Zoom

Takelessons

Learnspeed
All the software has facilities for integrated audio and video calling. They have provisions for chats and instant messaging. Sharing of documents are also a key feature for each of the software listed. Interactive live whiteboards are available for the tutors for detailed explanations. Certain software even provides options for collecting payments from the attendees.
10 Best Calendar Apps For A Productive You
7. Selling online courses
As mentioned before, registering in different online tutoring companies is one of the viable options for selling your courses. You need to abide by their terms and conditions and business model. They demand verification of your credibility and identity before approving your profile in their websites. Through their websites, you can schedule your online sessions with the students and learners. 
Another option is to create your own website for selling courses or scheduling live sessions. Listing the tasks that you need to accomplish to establish your independent website:
First, finalize the name of your tutoring brand

Find out the domain for hosting your website

Create the domain name based on the brand decided

Purchase for the hosting services
A common question that arises is, do you need a license to start a tutoring business? Well the answer is, it is not mandatory. But there may be certain city specific laws and regulations which you need to abide to.
Suggestion: It is advisable to consult a legal professional to understand the licensing needs.
How to achieve & maintain Work-life balance
8. Decide on the Payment Method
You must mandatorily fix the payment method and mechanism for your online tutoring business. There are several payment options available for you to choose from. If you have a website, it is recommended to integrate your payment service provider within it. You can provide facilities for the students and learners to register and pay for the courses. While if you are leveraging the services of online tutoring companies, you have to select the payment methods preferred by them.
9. Finalize the charges for the online sessions
You must be wondering on how to fix the charges for an online tutoring business. Well, the suggestion is to research on the charges demanded by various tutoring companies and experts. Compare between different websites before finalizing the amount. Initially you may need to offer some discounts for customers to register for your courses. The charges for subjects differ mainly on their duration, complexity and demand in the market. Check out the pricing offered by your competitors and decide on the final amount.
10. Marketing in social media platforms
One of the key steps on how to develop an online tutoring business is a presence in social media platforms. You must open a profile in the prominent platforms like Facebook, Google AdWords, Twitter, Telegram and other channels. Spread the words of your online tutoring business services among family and friends. Reach out personally to your connects in social media. Create a strong advertising presentation, showcasing your USP and other key features.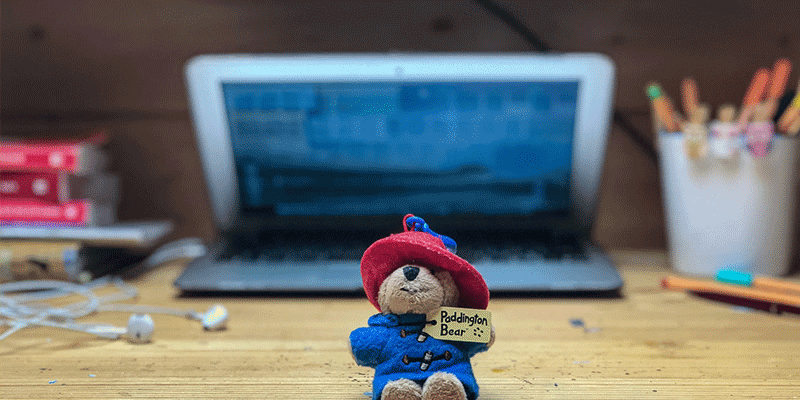 Inbox Zero: How to boost your email management! | Productivity hack
Sending out emails is also another mode of communication with your suspect and prospect customers. Join in forums to collaborate and interact with students and other tutors. This may eventually help to gain more audience for marketing your services. 
Tips & tricks for conducting a successful online tutoring business
Schedule your courses as per your bandwidth and availability

Consult a legal person or lawyer to answer questions such as, do you need a license to start a tutoring business

Engage with experts to learn the trending subject topics and about best practices of teaching students online

Join forums to understand the tips and tricks on how to develop online tutoring business

Conduct mock sessions at home to rehearse for the live online sessions

Create a feedback mechanism for each of the sessions to collect comments and recommendations

Always remember to answer all the queries either instantly or as follow up emails

Speak clearly and concisely on the topics

Gain proficiency in handling the online collaboration tools
Virtual Icebreakers| How to have a smooth remote meeting?