The last few years have seen an upward growth in the popularity of e-learning and e-learning methods. This has been possible due to our dependency on the digital lifestyle and the cost-effectiveness of the plans.
However, as the world had come face-to-face with the pandemic of Covid-19, the growth of e-learning has increased tenfold. From students to professionals, everyone is using digital mediums to add new skills to their bag of tricks. In this article, we will discuss the various aspects of e-learning methods and how to turn it into a profit-generating source.
Best virtual classroom software in 2020 | Set up your Virtual classroom
What is e-learning?
Before we start talking about the various aspects of e-learning methods, we need to first understand the term.
According to Elliot Massie's e-learning definition: "eLearning is the use of network technology to design, deliver, select, administer, and extend learning.". If we go by this e-learning definition, it is the process by which an individual is able to learn and/or new skills with the use of technology. He coined this term in the year, 1999 during one of his speeches.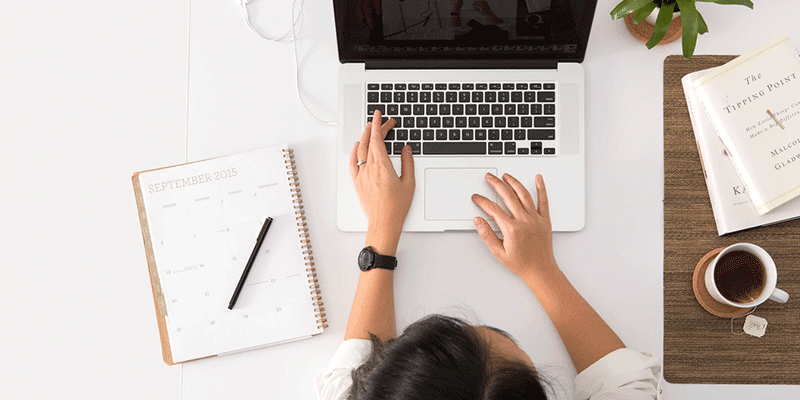 With the development of technology, our dependence and usage of it are also changing. In earlier times, smartphones were only used for calling or texting purposes. But now, we do everything from listening to music to buying commodities and even monetary transactions on phones. For this reason, since the last few years, people are shifting towards the e-learning methods to learn new things.
How is it different from regular learning?
In regular or traditional learning methods, the teacher and the learner both need to be present in a classroom or any other similar place. However, in e-learning methods, the teacher can simply design the course at a single period of time. And the learners can go through it even from distant places at their own pace. They don't need to be in the same place as the educators in e-learning methods.
 Best note taking apps in 2020 | Note-taking made easier
What are the types of e-learning methods?
According to the experts, these are the various types of e-learning methods like:
1. Computer Managed Learning (CML)
Computer Managed Learning (CML) or Computer Managed Instructions(CMI) is a type of e-learning methods that uses computers for the assessment and management of the learning process. In this e-learning method, databases of the information a learner needs to learn are set up along with individualized ranking parameters.
Based on the learner's preferences and communication between the learner and the computer, it is determined whether the learner has achieved the learning goals with a satisfactory score or not. It not, the process can be repeated until the learner completes it with an adequate level.
2. Computer Assisted Instructions (CAI)
In this e-learning method, training or interactive software is made available for learners or students. Thie software has a variety of multimedia content like text, graphics, videos, quizzes, audio, etc. that help the person in learning.
Synchronous & Asynchronous Communication
3. Synchronous Online Learning
Synchronous Online Learning or SOL is a type of e-learning methods that enables multiple students to learn the same thing at a particular time.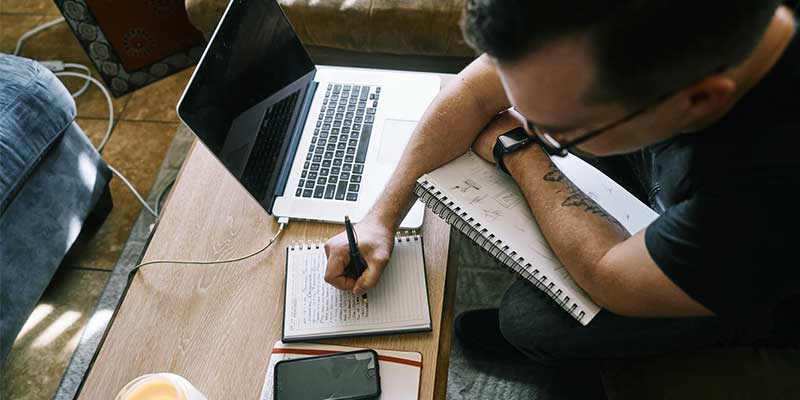 In this method, the learners can join the process from anywhere in the world. Video-conferencing and online chats are some of the examples of this type. Using this type, the participants can directly interact with fellow learners as well as the instructor in real-time. It is one of the most growing and popular types of e-learning methods.
4. Asynchronous Online Learning
Asynchronous Online Learning or AOL predates the Synchronous Online Learning or SOL. As the name suggests, in this e-learning method, the students don't study in a group but individually. As they aren't connected to each other, their learning process is also independent.
They don't need to stick to a particular schedule for learning with other participants. Instead, they can decide their schedule and pace according to their convenience. This e-learning method is very helpful for students who have time constraints and cannot stick to predetermined schedules.
5. Adaptive E-learning methods
In this method, the course material is personalized for every student. Instead of providing a generic set of learning materials to everyone, every student gets a unique set suitable to their level. This is done by the computer after analysis of various parameters like the skills, goals, scale, etc. of the student. Due to this technology, e-learning is more individualized and student-centric than the traditional methods.
Best Morning Routines | Wake Up And Slay
6. Interactive E-learning methods
One of the most popular e-learning methods is the Interactive E-learning method. In this method, the participants are in direct contact with the instructor through messages. This helps both the parties to modify the lesson structure according to the need of the hour.
The two-way communication also makes the process more efficient and effective.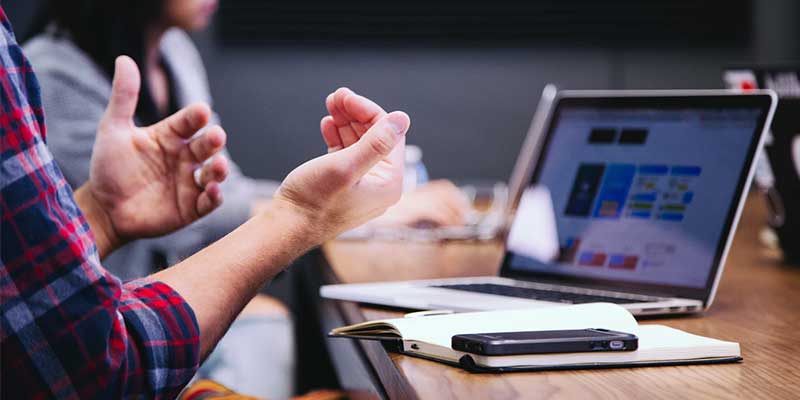 What are the skills essential for e-learning methods?
The E-learning industry is changing with the rapid development of technology. Every minute, new scopes are created in this field due to this reason. So there's also a constant lookout for personals to join the industry.
Here are some of the top skills one needs to have in order to succeed in the industry of e-learning methods:
1. Communication
Knowing the students and their needs are very much required for the instructor. So having great communication skills (both verbal and written) will help you go far in this industry. Often instructors are required to help the learners with their confusions and problems. And this won't be possible if the instructor lacks proper communication skills.
2. Good in researching
E-learning methods require a large amount of researching. And most of the time, not all the information may be available on the internet. So someone with strong research skills can surely crack into this field.
21 Best Online Teaching Tools | For Better Virtual Teaching
3. Knowledge of tools
E-learning methods are completely technology-driven. So one needs to have proper knowledge of how the various tools work and when to use them. They must be familiar with Learning Management Systems and SCORM Content Management Systems. This is because they need to ensure the lesson instructions get delivered equally to learners of all levels.
4. Perseverance
The e-learning industry is a tough one; not everyone can survive here. Along with the technical soundness, one must have qualities like perseverance and flexibility. This is because the job can be tiring at times, so they need to maintain their composure and stop the situation from escalating any further.
5. Needs to be a problem-solver
As the learners will be of different levels, their knowledge will also differ from each other. Many times they might have trouble getting used to certain methods. In such situations, the instructor will need to tackle the problem and provide alternatives. Thus having problem-solving skills helps a lot in this profession.
Best Online Coding Bootcamps in 2020 | Learn To Code
How to develop e-learning courses?
Though it may seem daunting to some without prior experience of e-learning methods, it is very easy to develop e-learning courses. By following these six steps, anyone can start developing courses for e-learning methods without any difficulty. The steps are as follows:
1. Choose the proper authoring tool
A authoring tool plays a significant role in developing a course for the e-learning method. Choosing the wrong tool might not only make the process longer but may even make it complicated. Before you choose the authoring tool, have a clear idea of how knowledgeable your team or you are about programming and stuff. Based on that, look for a tool that fits your budget and provides all the facilities you need to create the course.
2. Do proper research
Before designing any course for e-learning methods, make your you know your targeted learners. Knowing their requirements will help you design the subject matter in a more relatable and efficient manner. You can take suggestions and queries from your targeted listeners before starting on the development.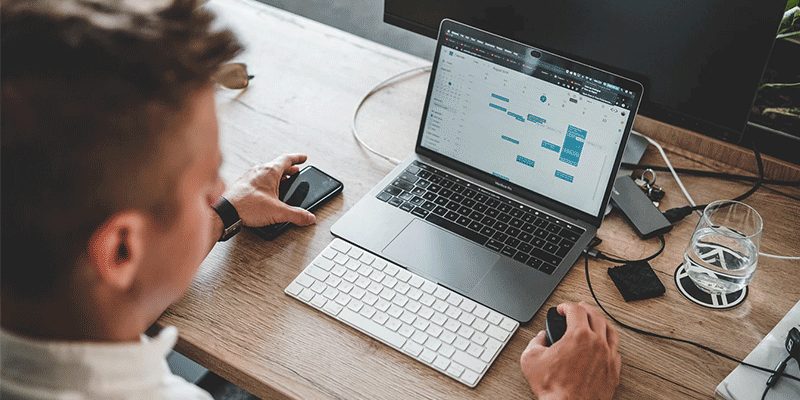 3. Choose your base template
It is one of the most crucial decision to take while developing the course. If you feel that the team or you lack specialized skills, you can always use ready-made templates for your e-learning methods. But, if you have the proper experience and knowledge, you can build it from scratch to have that personal and unique element to the course.
10 Best remote desktop & screen sharing software | Free & paid software
4. Select the cloud-based learning management system
Cloud-based learning management systems add a variety of tools to your arsenal. Using the cloud-based learning management system, you can add a range of graphical and multimedia content like quizzes, calendars, etc. to the course.
Docebo, Litmos, TalentLMS are some of the popular options of cloud-based learning management systems. Whichever system you decide to opt for, make sure it is suitable for your budget. As you will need to pay monthly charges to avail these services.
5. Use of links to add content
This is a critical point to remember if you don't have proper knowledge or tools of adding multimedia contents. You can simply add links of relatable materials like presentations, resources, videos, etc. from other courses available on the internet.
You can also embed links of YouTube videos to play directly in your courses. This will help the learners to get all the resource at a place without needing to search all over the internet.
8 Best free Video Conferencing Software | Connect, Communicate, Collaborate!
6. Keep the multimedia content straightforward, crisp and straightforward
It might seem very tempting to stuff lots of text, videos, presentations into your course. But you need to make sure that you don't overdo the multimedia content. This will make your course seem like a directionless hotchpotch.
Sticking to the goal and plan is very much necessary while developing the course. Otherwise, it is very to lose track and go overboard with them. Remember the simpler and crisp your course is, the easier it will be easier for the learners to connect with it.
What are the e-learning assessment methods?
E-learning assessment methods are necessary to check the overall progress of the learner. This also helps the instructor locate the areas where improvement is needed. Here are some r-learning assessment methods:
1. Simulations
Simulations can be a good way to check the progress of the learner. In a simulation, a learner needs to use all his skills to perform the task adhering to the rules. This will also test how they function under pressure.
2. Open-ended questions
This is one of the most straightforward yet popular assessment tools in e-learning. The instructor can put up open-ended questions for the learner to answer. As there is no right or wrong answer to open-ended questions, the learner gets the chance to express his ideologies and beliefs. It also enables the learner to draw his own conclusion from the questions.
Remote education jobs | How To Land Remote Education Jobs
3. Online forums and discussions
Online forums provide a platform to the learners to voice their opinion from their understanding of the subject. It also helps the instructor see who are the active participants in the discussion and who tend to shy away. Based on that analysis, the instructor can prepare further questionnaires to collect their input.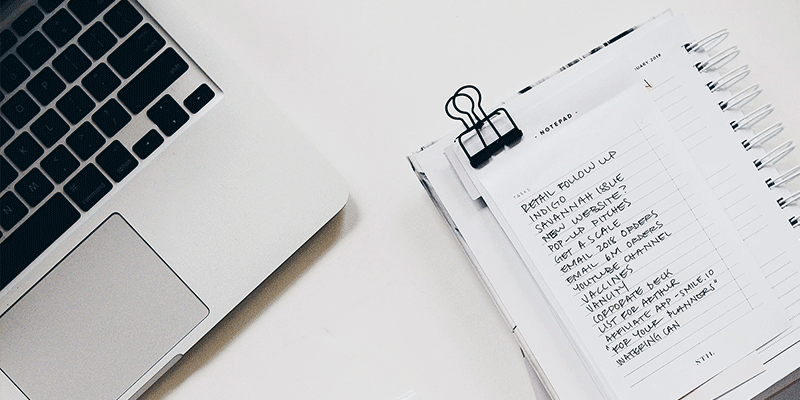 Conclusion
Looking at the various aspects of the e-learning methods, it is justified that they are more convenient than the traditional methods. Also, due to being in the middle of a crisis, e-learning methods become more feasible. We can continue to do them from our home without compromising with our safety.
Thus this seems to be the perfect time to jump on the bandwagon of creating e-learning courses and start reaping the benefits.
FAQs
1. Is e-learning good or bad?
A. Like any other form of learning, it has its own good and bad. On one side, due to the lack of a strict timeframe, it gets easier for one to learn through it. On the other side, due to the same lack of timeframe, many people start procrastinating and stop before completing the process.
2.  How can e-learning methods help students?
A. As the students can continue the course from a remote location, it gets easier for them to complete it at their own pace and time. Unlike regular learning, learning methods don't make them adhere to strict deadlines.
3. Do e-learning methods really work?
A. According to studies, e-learning methods are as effective as classroom-learning if not better. This is because it has more mobility than the latter.
4. It online learning and e-learning methods the same?
A. Though often used in relativity, both online learning and e-learning methods are different ways of education. Online learning is completely based on the use of the internet. On the other hand, for e-learning methods, the internet might not be needed every time.
5. How long should instructional videos be?
A. There isn't any strict rule regarding the duration of an instructional video. However, experts believe 6 minutes to be the perfect duration for videos used in e-learning methods.
6. Which e-learning software is the best?
A. The most popular e-learning software among the audience are:
Newrow Smart,

Adobe Connect,

LearnCube,

Electra Live,

BigBlueButton,

Vedamo, etc.
It is to be noted that not all of these e-learning software are free. Some have membership plans one need to purchase in order to enjoy the services.
7. What are e-learning methods in simple words?
A. E-learning methods, in simple words, mean using devices like computer and smartphones for learning purposes. It may or may use internet depending on the course structure and details.