This quarantine season has got everyone working from home. Late nights and lazy mornings have become the order of the day. Some people might enjoy this period, while some others may feel like they are lagging behind in their work. How can you make the most out of your day without stressing too much? Having the best morning routines is your best bet! A good morning routine sets the pace of productivity for the rest of the day. If you are wondering what your best morning routines can be, we have got it covered for you!
Morning routine list
Creating a morning routine can seem like an exhausting task, but, it is, in fact, very simple. We have for you a morning routine list with the best morning routine ideas –
1. Wake up when you want to
Now, this might seem quite bizarre, but, it is important for you to wake up at a time comfortable for you. While we have all heard that those who wake up early in the morning work better, we cannot neglect the fact that night owls can be achievers, too. People could suggest a cold shower early in the morning, but, do you really want that? A good morning routine can begin from when you wake up, not necessarily at 5 AM! Night owls having the perfect morning routine could be like having breakfast and brunch together – deliciousness and work for a hungry being.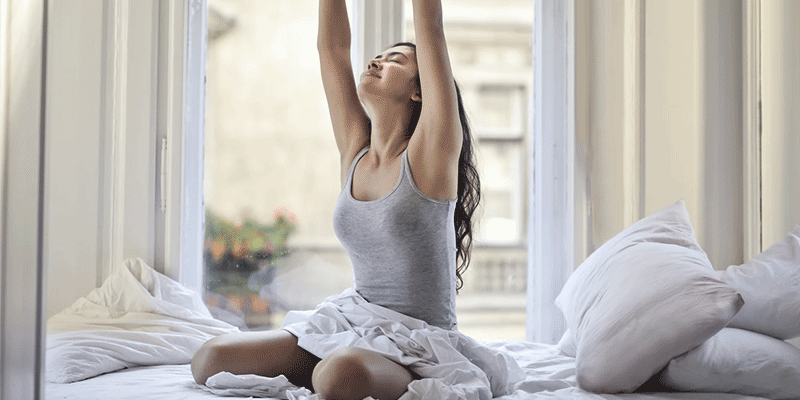 What is most crucial for the best daily morning routine is not waking up early, but getting in tune with your body's clock. Sleep.org says that your body is aware of what exactly it should be doing at what time. Make sure you listen to it, and you will have one of the most healthy morning routines. Having enough sleep and waking up at the time when your body is ready is likely to pave your path for a very productive day as opposed to forcing yourself to wake up early.
Good read: 14 Best Productivity Tips to Achieve More At Work & Life
2. Do not exhaust your brain in the morning
One of the most important aspects of creating a morning routine is lightening the work for your brain in the mornings. The perfect morning routine will involve getting a head start to productivity the night before. Several experts on productivity say that they spend their evenings in preparation for the following day. This makes their mornings free of weighted decisions and enhances their focus levels later during the day. Doing so can also give you some peaceful time for enjoying your breakfast.
One of the best things to do for a fine daily morning routine is to end your evening by making a note of three things that you aim to accomplish the next day. Kenneth Chenault, the CEO of American Express, strongly recommends this practice as a fantastic way to meditate for the day that is to come. As we have a limited amount of decision-making abilities and willpower every day, using the evening for planning is one of the key elements to having the best morning routines. Any decision, even something as simple as the book you want to read the next day, can be thought of the previous evening.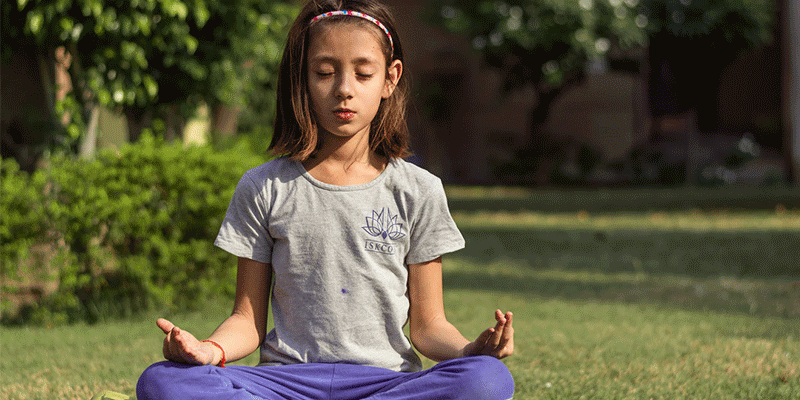 3. Design a routine plan for better focus
To be productive, creating healthy morning routines is very necessary. How you begin your day directs how focused you are on your work during the other hours. Mastering the best morning routines can make you reach your peak of productivity even when you are working from home. However, there can be no set morning routine for everyone. The morning routine ideas are many and you can choose what works the best for you.
Read: Time Blocking: All you need to know about this powerful technique
Morning routine ideas
Discovering a healthy recipe – Often, a lack of preparation can lead us to skip breakfast. Spending some time in the morning searching for exciting new recipes can lead you to cook something healthy. 
Carrying out the Wim Hoff method – The Wim Hoff method could sound exhausting but several people claim that it reduces stress and enhances performance. This is how it is done: 
When you wake up, sit in the posture for meditation.

Do 30 power breaths (breathe in through your nose or mouth and breathe out through your mouth in powerful, short bursts) 

Keep your breath in until you gasp. 

Breathe in and hold it for 10 seconds.

Repeat the process three more times. 

Take a cold shower 
Recommended: How to achieve & maintain Work-life balance
Making a note of your first thought – You could write it down or simply notice it well. Then, you can decide on what the following thought has to be. This habit has proven to be very effective in tuning your mind for the day. 
Creating a video log – You could create a short video log of one or two minutes for the day. Anything could be covered in this diary. You could choose a random topic, talk about what you are grateful for, what you are thinking about, or even what is happening in your life. You can choose whether you want to share it with others or keep it private. 
Reading a book – Engaging in reading in the mornings can enhance your mood and get you focussed for what the day has in store for you.
Maintaining a dream journal – This is a brilliant way to keep in touch with your subconscious mind. 
Picking out a podcast and listening to it – This can be done while you are showering, getting dressed, or exercising. 
Doing something creative – You could do small bits of creative work every morning. One day, it could turn out to be an art project, book, blog, or video. 
Relaxing with music – Starting your mornings with music is a great way to enhance your potential to be productive.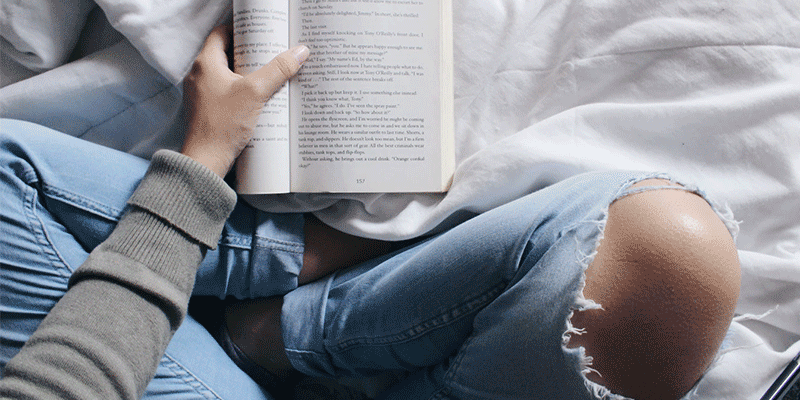 Read: Inbox Zero: How to boost your email management!
What the morning routine of a productivity coach looks like
Zack Sexton, a productivity coach, says that this is how his morning routine looks like –
Drinking water (600ml with lemon)

Cuddling with his fiancée

Having coffee

Doing meditation 

Reading something inspirational 

Having a shower 

Going through his calendar 

Making a journal entry of what he has learnt, what he is grateful for, and his focal points for the day
A lengthy meditation routine is not required to identify the areas you will focus on during a day. While doing yoga, short-duration meditation, reading, walking, or journaling, you can make yourself the center and think about the goals you want to accomplish. Engaging in this practice is one of the best morning routines because it helps direct your mind for the day.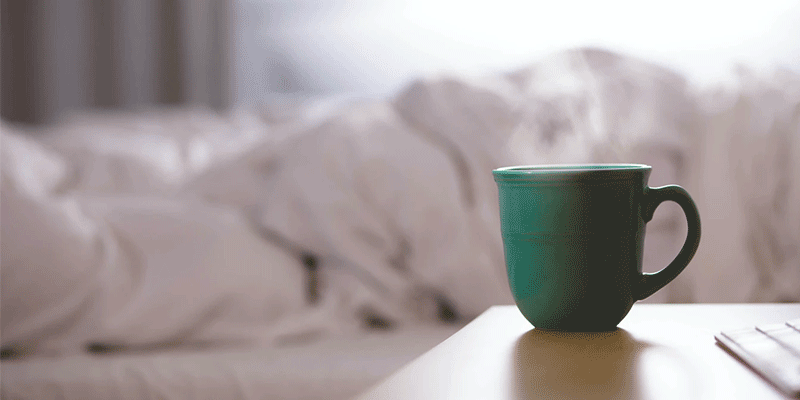 Read: How to work from home successfully?
Engage in movement
Morning workouts may not really seem exciting. It is hard enough to get yourself out of bed and going to a gym? You might think, "Dear God!". Do not worry. You do not have to go for a jog or lift those daunting weights in the gym. All you have to do is simply move around to get your blood flowing for the new day. Successful people often recommend a little bit of moving around before beginning your day.
Here is a list of some ideas for the best morning routines 
A 20-minute HIIT session on the treadmill

Power walking before work

Biking 

Working out with a personal trainer

Getting on an elliptical bike 

Loosening your muscles with a foam roller
One thing to keep in mind when you are moving around is to keep yourself hydrated. Consuming water every morning before you start your day can give you energy that lasts all day long. Jeff Sanders, author and podcast host of '5AM Miracle', says that he drinks a litre of water every morning within the first 45 minutes of waking up. He feels that water gives him an incredible amount of energy and prepares him for his day.
Read: Deep Work Summary: 5 Key takeaways to help you be more productive
Take action for a productive day
Once you are done organizing your morning routine, you can get into the act of making your day as productive as possible. Mark Twain had said that if you eat a live frog in the morning, you can get through your day knowing that there is nothing worse that could happen to you throughout the day. As you work from home, the frog here would mean your most important task – the one that you are worried about the most because of its importance.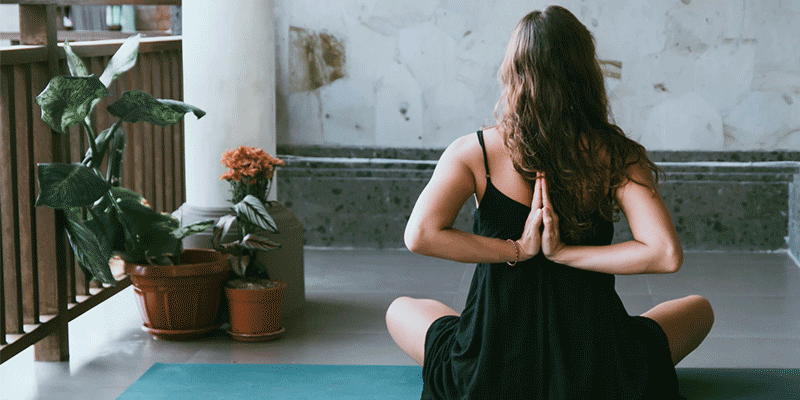 Cultivating the habit of getting done with the biggest and most important task is essential. It gives you a feeling of accomplishment which in turn will boost your energy for the rest of the day. It can seem very daunting to start your day with a daunting task. This paves an easy way for procrastination to creep in which can make it very difficult to get through the beginning of your days. You could even try doing a few small tasks before approaching the biggest one. This will help you build some focus and give you time to prepare yourself for the work that you are dreading the most. Tadpoles or the frog, you decide which would help enhance your momentum of productivity.
Further read: Best Remote Working Tools That Make Life Easy
Success in the morning will lead to success during the day. Create the best morning routines and watch yourself grow.