Online coding Bootcamp is an effective method to equip yourselves with the requisite technical skills for a bright career. The form of training is significantly gaining popularity due to its affordable price packages and shorter duration. In this article, we will discuss the need and types of online coding Bootcamp. We would also talk about the best online coding bootcamps and courses. We will also provide a short guide on how to manage your finances for attending the online coding classes.
First of all, let us try to understand what is an online coding Bootcamp and its importance in today's modern world.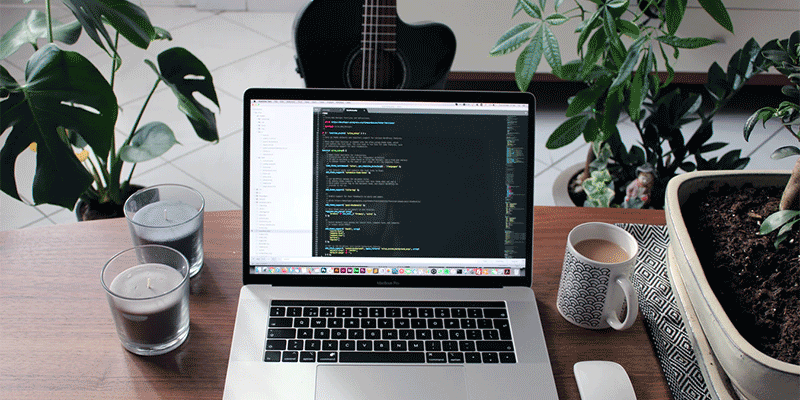 21 Best Online Teaching Tools | For Better Virtual Teaching
What is an online coding Bootcamp?
An online coding Bootcamp is a well designed packaged training program, offering innovative means of enhancing technical skills. A wide variety of training curriculum is provided to the attendees. The key ones being programming languages, web design and development, UI design, digital marketing etc. The courses accelerate your learning acumen, in comparison to dedicated classroom sessions in a college or a school.
Companies are vehemently recruiting software programmers or related skills for upgrading their IT department. This has led to a high demand for technical architects and programmers. Hence it is now essential to upskill faster through convenient ways to qualify for the jobs. You also need to stay ahead of the competition. An online coding Bootcamp is essentially the answer to your problem.
Important Fact
Both paid and free online coding bootcamps are available. Depending on the courses of your interest and suitability, you can opt for them.
 Best note taking apps in 2020 | Note-taking made easier
What are the different types of online coding bootcamps?
The benefit of enrolling into an online coding Bootcamp is its various flexible options in providing the training and the courses. So if you are a regular full-timer in a school or college then you can even opt part-time or flexible timings. Certain learners are also engaged in full-time jobs or other responsibilities, they may even go for the self-paced programs. Depending on your time, skillset and preferences, you can select from any of them and register.
Types of online coding bootcamps
1. Part Time
A part time online coding Bootcamp is generally held during the evenings or on the weekends. Technical professionals who cannot afford day time or even weekdays for attending the courses may opt for part-time bootcamps. The duration of typical part-time online coding Bootcamp is for approximately 8 to 9 months. The time required is much more since the days invested for the training programs is less compared to a full-time online coding classes.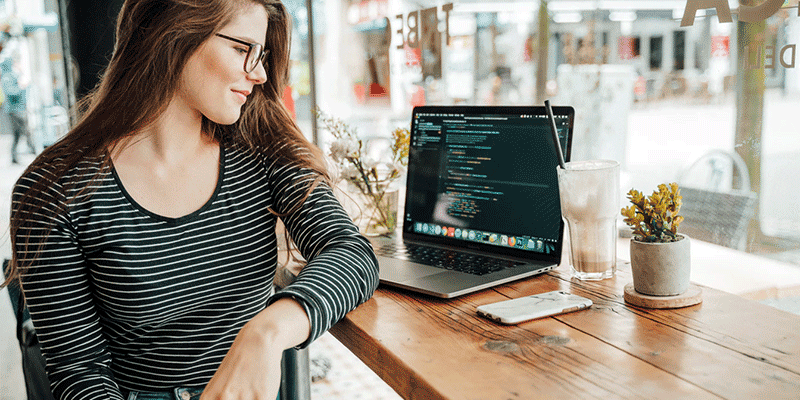 Tip:
Before enrolling into a part-time online coding Bootcamp, you must check out on your regular work or study schedule. If you are working or studying full time during the weekdays, it is better to apply for weekend courses.
Best Pomodoro App | All About Pomodoro technique & how to use it
2. Full time
Full time online coding Bootcamp is an accelerated method of acquiring the desired technical knowledge and skill. Many students and learners prefer a fast track mode of training. For them spending dedicated time for competency building is the right option. Hence they opt for a full time training program with focused attention on the courses. The duration of the programs is comparatively shorter than the part time ones. A typical full time online coding Bootcamp lasts for about 4 to 5 months.
Remember: 
Full time Bootcamp won't allow you to engage in any other learning activities or job. You need to be 100% dedicated to the learning courses.
3. Online courses
Online courses on various technical niche skills are present in abundance. These courses provide you with study materials and guides. Webinars are conducted live or recorded for the learners. It is an efficient and convenient mode of learning at your flexibility. Preferably students or professionals who cannot afford to spend full time or even dedicated fixed part-time options can avail the online courses. Some of the best online coding courses are offered by Coding Dojo, Thinkful, Lambda School and others. They even provide different forums and discussion threads where you can post your questions. Answers and explanations are provided by the experts to aid your learning spree.
Time Blocking: All you need to know about this powerful technique
Tip:
Attending online courses at your own will demands immense self-motivation and inspiration. It's your sole desire to complete the courses within a self-prepared period. It is recommended to prepare a planner for completing the online courses timely. List the topics to be covered and mention the duration of completion against each of them. This will help to finish the training course without delay.
4. Self-Paced
Certain paid and free online coding bootcamps are self-paced. The vendors offering the courses, design a certain curriculum for the topic with allotted time for each. The programs provide step by step guidance on the sub topics to be covered. Different educational resources are assigned to each of the subtopics. Exit tests and quizzes are embedded within the learning package. You need to complete the program in sequence as per the guidance. But you will not be under any liability of finishing within any stipulated time frame.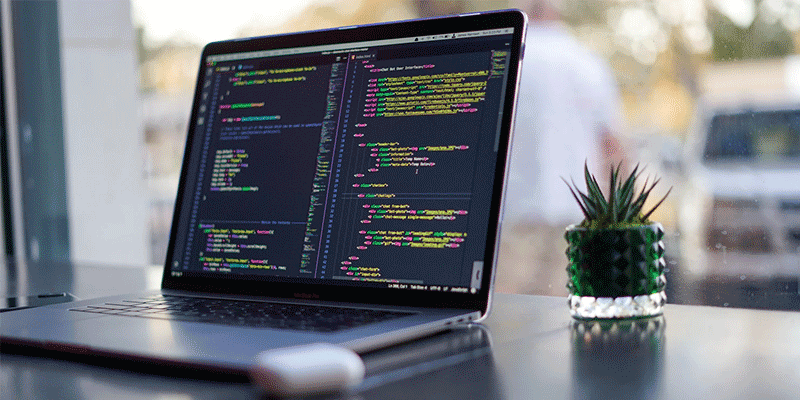 Tips:
Since there will not be any dedicated instructor for a self-paced online coding Bootcamp, it is advisable to be cautious while registering for such a program. Read the reviews and discuss in online forums before availing the programs.
Time Blocking: All you need to know about this powerful technique
List of Best Online Coding Bootcamps
Innumerable companies are offering the best online coding courses. Before deciding on which online coding Bootcamp to register or enrol, you must remember the following:
Comprises of experienced and expert instructors and mentors

A flexible and transparent application process

Good review and recommendation by students and learners

Job placements after attending the training programs and courses

Diversity of the topics covered in the learning packages

Multiple payment plans and options for convenience
Let us now discuss the key online coding bootcamps, enlisted below:
1. AcadGild
They focus on educating students in smaller groups of not more than 12. You can select from the 12 learning courses offered by the company. The courses focus on mobile development, data science, digital marketing and web development mainly. Their offices are based out of India and in the California region of the US. An experienced group of mentors guide the students in understanding the topics for each of the courses. The students are expected to complete projects assigned as part of the curriculum. The mentors guide the students in job placements too.
Did you know?
AcadGild has a strong 24 X 7 online support for the students and learners, assisting them in enhancing their technical skills.
Best Morning Routines | Wake Up And Slay
2. App Academy
The key objective of the company is educating through a hands-on method of learning. For the training programs, they ensure to provide a live environment to perform the curriculum tasks. Their offices are at the US in San Francisco and New York cities. They encourage students to spend less time on lectures and focus more on practical programming. There are a total of 5 learning courses offered by the company. The courses deal mainly with Algorithms, Docker, CSS, Express. The students are provided with the opportunity to deep dive in each of the topics.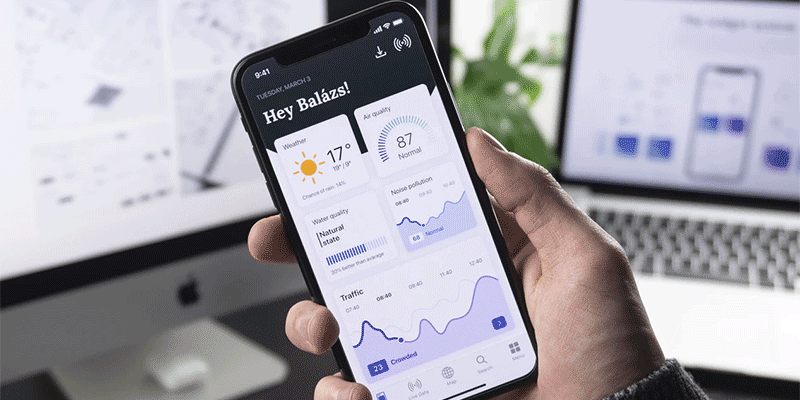 Fun Fact:
App Academy offers free code camp for the introductory courses.
3. Bloc
It is an online coding Bootcamp, especially investing in a 1 on 1 interaction with the students. Each student is assigned a mentor for enhancing the competency and knowledge level. It guides the students to be proficient in web design and development. The courses are designed in such a way to qualify for the available technical jobs. You can select from any of their part-time or full time learning programs.
Facts
Every week, students are granted approximately 80 hours for connecting with experienced designers and developers. You can discuss with them and resolve any clarifications or queries.
8 Simple ways to organize your life
Did you know?
The training curriculum and content of Bloc are prepared by a two step process. The courses are designed and written by expert developers. The content is then validated and verified by a special Advisory board comprising of recruiting professionals.
4. Coding Dojo
If you are looking for competency building in the industry preferred web development programming languages, then Coding Dojo is your answer. The courses offered by the company are high rated by the learners and students. Their curriculum is detailed, providing full coverage of the topics equipped with practical examples and use cases. The Training programs are well suited for both freshers as well as experienced web developers. Students can connect with dedicated mentors daily for 14 to 15 hours. Their learning packages mostly focus on AJAX, Angular, .NET, Apache and many more.
Fact:
The Bootcamp duration varies between 14 weeks to 20 weeks depending on whether you opt for full time or part time learning options.
Did you know?
The instructors of Coding Dojo are experienced professionals with work expertise in big companies focusing on web design and development.
Online Tutoring Jobs | How to earn as an online tutor
5. Codesmith
Codesmith aims at creating engineers rather than technical experts. Their courses offer advanced competency building on the programming languages and computer science. They ensure the students are well versed on algorithms and logic. The technologies which are mainly catered by the training courses are Dev Ops, Node, React, Machine Learning, Reduc etc. They aim at equipping learners with software engineering skills like technical communication, strong analytical and problem solving abilities. The company offices are based out of the US in Los Angeles and New York cities.
Fact:
The company offers flexible training programs – both part time and full time for the students.
6. Dataquest
Dataquest offers one of the best web-based online coding bootcamps. The courses are focused mainly on subjects related to Data Science, Data Visualization, Data Analytics, Database Design and many more. It offers training courses suitable for various levels of experience for the Freshers, Intermediate level and also for the Experienced professionals. The curriculum is specifically designed to fit into the various job opportunities available in technical portfolios.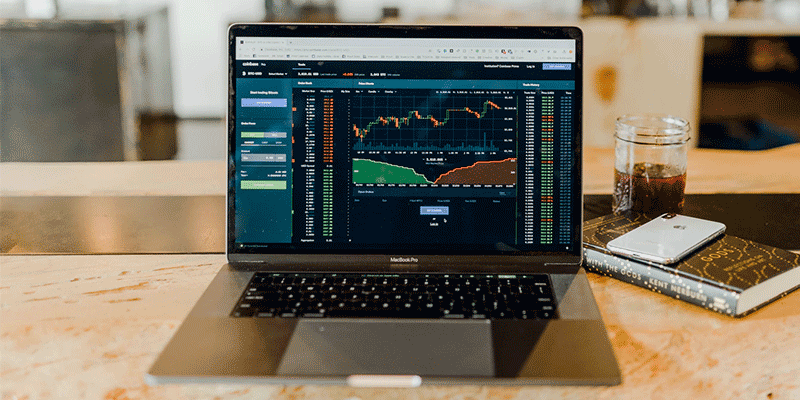 Fact:
Reviews by several learners have established the fact that the training programs of Dataquest are comparatively better structured than others.
How to land the best remote data analyst jobs?
7. Lambda School
Lambda School mainly focuses on educating students and learners on the emerging and cutting edge technologies revolving around Java Script programming. They offer both full time and part time courses on Artificial Intelligence, Machine Learning, Software Engineering, Computer Science and others. Their training programs are one of the advanced and interactive among the rest. The company strives to provide a feel of a real classroom through its virtual learning sessions. The students and instructors interact in real time mode, learning and collaborating effectively. 
Did you know?
You can instantly connect with experts and instructors through the messages and chat facilities provided by Lambda School.
8. Springboard
Springboard ensures students are well prepared for the technical skills desired as per the industry standards and best practices. Their students are spread across various parts of the world. The learning courses are mainly focused on Machine Learning, Data Science and UX design. Besides they offer the students opportunities to connect with prominent industry experts. The experts guide the students on their career path as well as future growth. They offer an online coding Bootcamp for 6 months and also self-paced workshops. Students can also interact with the vast alumni community for better support and assistance.
Did you know?
The Data Science program of Springboard provides an opportunity for deferred tuition payment. On certain circumstances, students are provided with the flexibility to pay the fees once they are recruited by any company.
12 Highest paying remote jobs in 2020 | Best Work from home jobs
9. Thinkful
Thinkful is a top rated online coding Bootcamp with a vast alumni network. It offers almost 13 online learning courses to choose from. The company focuses mainly on emerging and cutting edge technologies. The training programs are focused on digital marketing, data science, product management and design, data analytics and many more. Special care is invested in conducting 1 on 1 session between each of the students and an experienced industry professional. The students are provided appropriate guidance on future career options and job placement opportunities.
Important Fact
Students are guaranteed employment within six months of attending the programs of Thinkful.
Deep Work Summary: 5 Key takeaways to help you be more productive
How to financially prepare for online coding bootcamp?
Several companies offer a free code camp for the introductory courses. But for an advanced level of courses, there are tuition fees associated with them. Certain online coding bootcamps provide deferred tuition fees payment options too. Nevertheless, you need to be prepared financially for paying the fees. Some of the options that you can avail are:
Apply for scholarship programs offered by many industries

Apply for a student loan from banks

Apply and request for sponsorship from your employer

Request for temporary financial help from peers or family members with a guarantee of paying back the full amount
An Online coding Bootcamp is exponentially attaining popularity due to its flexible study options. Hope the article has provided you with the necessary information for enrolling into the courses to be proficient in technical programming skills.