You can only focus on working or learning for so long before your mind starts to wander. Taking regular breaks helps, but it is all too easy to sit and work for hours on end if you do not clearly arrange the time for relaxing.
The Pomodoro technique helps you prevent this issue by breaking up your day into concentration sessions of 25 minutes, followed by breaks of 5 minutes. And while you might be able to use an egg timer or the clock on your phone to plan breaks, a Pomodoro app might be a better option. Pomodoro apps are timers specifically developed for the Pomodoro technique, making it simple to split up the day into concentration sessions and breaks. In this article, you will come across everything that you need to know about the Pomodoro technique, best Pomodoro app and its uses.
How to cultivate self directed learning? | Definition, Strategies, Models
What is Pomodoro Technique? 
The first question you might have in mind would be this – what is Pomodoro technique? We have the answer for you. 
In college, the final season of exams prompts a two-week cram session. Each week has its own share of night-long tales of training, dropping of unhealthy amounts of caffeine, and rubbing of eyes with lecture notes. But after a while, you will realize that it does not really help to be studying extra in that manner; you are reading the same chapters, but your brain is so zapped that you are unable to remember anything. This was discovered by Francesco Cirillo during his first college year.
Best note taking apps in 2020 | Note taking made easier
After realizing that he was facing distractions and was unable to use his study time in an efficient manner, he took a kitchen timer that was shaped like a tomato, set it for a period of 10 minutes, and attempted to work diligently without doing anything else for those 10 minutes. And it ended up working — forcing himself to concentrate and rewarding himself with a break after each concentration session helped him get more accomplished.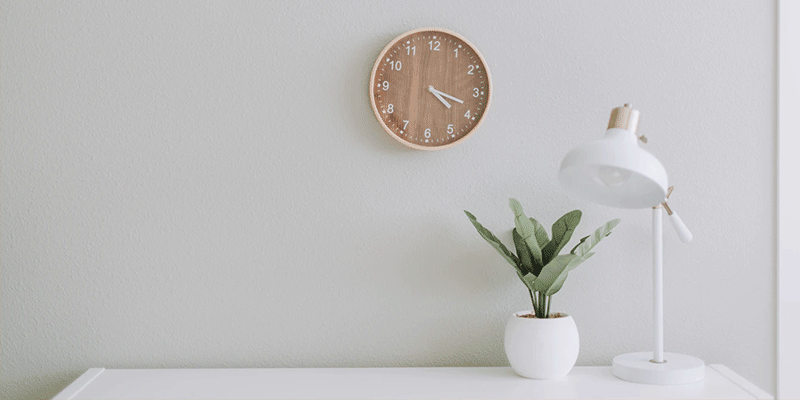 14 Best Productivity Tips to Achieve More At Work & Life
With further experimentation and refining, Cirillo decided on a formal method which he called the Pomodoro Technique (in reference to his initial kitchen timer, named after the Italian word for "tomato"). The final strategy is just as simple as his original idea: you use a timer to split your work into concentrated blocks of time (usually 25 minutes) separated by a small, typically five-minute interval. You take a longer break after four consecutive blocks of work time, about 20 or 30 minutes. Every 25-minute work block is called a "Pomodoro." If during a focus period you feel the desire to do something other than work, take note of that. Over time, during each Pomodoro, you will be teaching yourself to be more successful. 
The advantages of the Pomodoro technique come from the regular breaks that help keep the mind healthy. Also, the centred time blocks require you to stick to set limits, so you will be motivated to complete a task quicker or spread it over several Pomodoros in the case of a large task.
How to achieve & maintain Work-life balance
The amount of time you work and take breaks can vary depending on what you prefer but here is the basic process: 
Begin a timer set for 25 minutes. 

Function until the timer rings. 

Take a quick 5-minute break. 

Then, take a longer break every four Pomodoros (focus periods), normally 20-30 minutes.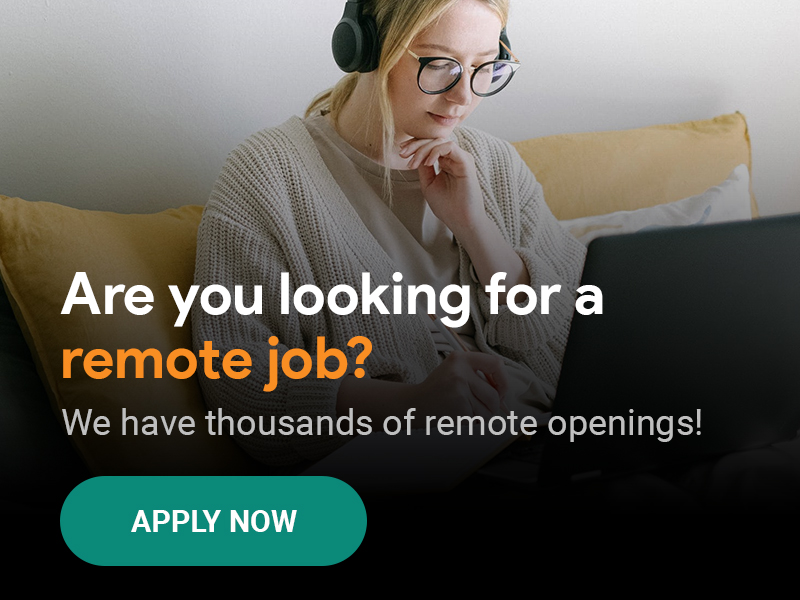 Since the whole strategy focuses on pacing your concentration periods and breaks, it helps to rely on a Pomodoro timer app to keep you on track and focused all day long.
What constitutes Pomodoro timer windows?
If you are wondering what is included in Pomodoro timer windows, we have all the information for you! It is easy to get confused when you are searching for a Pomodoro app. There are several decisions to make.
To compile a list of the best Pomodoro apps, we used the following parameters to narrow down our recommendations:
1. Extra features
Basic Pomodoro timers exist in abundance, and since their sole work is to count down the time until your next Pomodoro, it is difficult to tell what makes one better than another. Instead, we concentrate on devices that do more than just count down time — devices that have functionality that go beyond just timing up your Pomodoros.
Time Blocking: All you need to know about this powerful technique
2. Professional use
These additional features provided by our suggested apps are targeted at people who would like to use the Pomodoro technique at work. They allow you to combine Pomodoro with your to – do list, making it easy to monitor the amount of time you spend doing Pomodoros. They also help you do Pomodoros with your team, or provide some other professional use -oriented feature.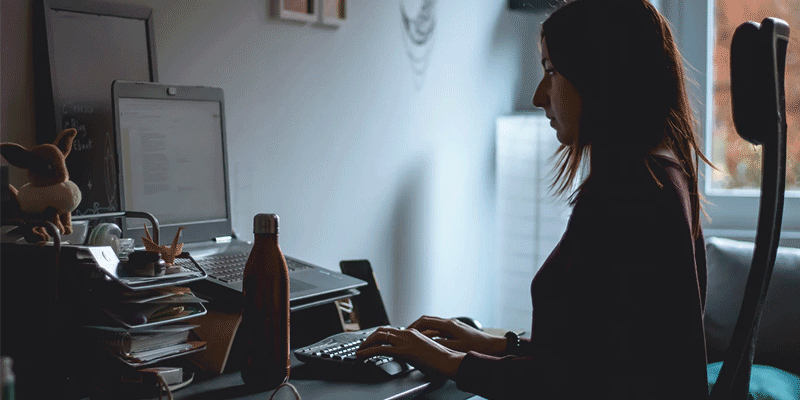 3. Free or free trial
The easiest way to find the right app for you is to try out a few solutions and choose the one that you are most fond of. That is hard to do if you have to pay upfront for the device without having a chance to check it first. The apps mentioned in the article are all either free, have a free plan or give a free trial so you can test the app before investing in a paid version of it.
4. Intuitive
For using a Pomodoro timer app, you should not have to waste days reading through an instruction manual or online support documents. The apps that we have picked are all intuitive and easy to use, so that from day one you can get up and running with your new device.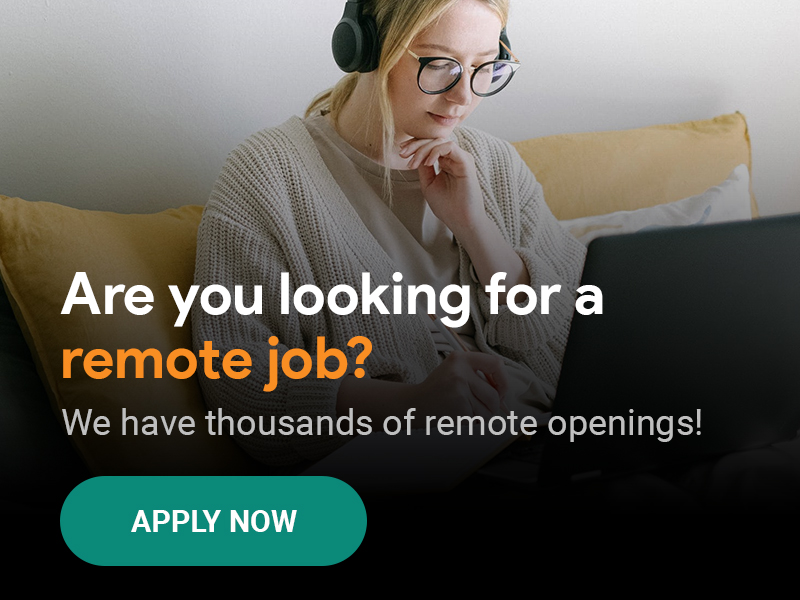 If the Pomodoro method sounds like something you would want to try — or if you are just sick of using a kitchen timer to handle your routines —we have for you the best Pomodoro apps to consider.
7 Easy brainstorming techniques for higher creativity
List of Best Pomodoro Apps
Focus Booster (Windows, Web, iOS, macOS, Android): For freelancers who accomplish tasks with many clients. 

PomoDoneApp (Windows, Web, iOS, MacOS, Linux, Android): To make use of Pomodoro with a third-party task management app.  

KanbanFlow (Web): Used to combine Kanban with Pomodoro. 

Pomotodo (Web, Windows, macOS, Chrome, iOS, Android): For the combination of GTD ® and Pomodoro. 

Marinara Timer (Web): For teams looking to accomplish the Pomodoros together. 

Be Focused (macOS, iOS): Used in Apple devices for easy task handling and Pomodoro time management. 

Tomatoes (Web): To inspire you to finish Pomodoros. 

Engross (Android): For trying to find out when you are the most centred.

Pomodoro.cc (Web): For people new to the Pomodoro method. 

Timerdoro (Web): For people who require multiple timers. 
Let us now delve into the details of each of these Pomodoro apps!
20 Best low stress jobs | High paying low stress jobs (With median pay)
1. Focus Booster (Windows, Web, iOS, macOS, Android) 
This is the best Pomodoro app for freelancers who work with several clients. Focus Booster provides everything you would expect from a basic Pomodoro timer — and then a few more features:
It helps you to change your concentration lengths and break sessions. 

The timer changes from focus to break-time automatically. 

Your data is synchronized through cloud, mobile, and desktop devices with Focus Booster. 
But what makes Focus Booster one of the finest Pomodoro technique apps is its Professional plan and its features that allow you to use the device both as a Pomodoro timer and as a time tracking application. It is best for Pomodoro time management. Add/select a task and client before beginning a focus session to assign the time. Upon completion of the session, Focus Booster logs the time, assignment and client to your timesheet. Then, a snapshot of your timesheet and revenue for selected dates is displayed on your Reports dashboard. For easier invoicing, you can also access comprehensive CSV reports.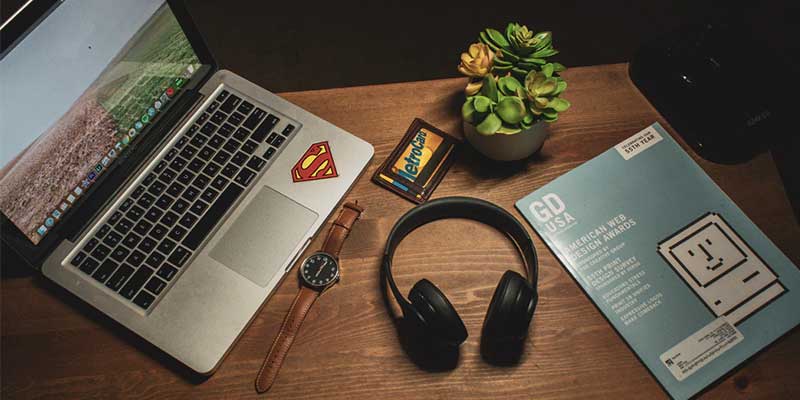 Decision Fatigue: What it is & How you can beat it.
Another helpful feature: If you are interrupted and need to stop monitoring your time, you can pause your timer at any time. Restart the timer to record the time from the unfinished session to your timeline when you are ready to refocus, and start fresh with a new focus session.
Price: Focus Booster is among the free Pomodoro apps in the Starter package, which includes up to 20 Pomodoros per month; $2.99 per month for the Individual plan, which includes up to 200 Pomodoros per month; $4.99 per month for the Advanced plan, which includes unlimited Pomodoros, customer monitoring and data export.
2. PomoDoneApp (Windows, Web, iOS, MacOS, Linux, Android)
The PomoDoneApp is one of the most efficient Pomodoro technique apps. Try it if you already have a similar task management program but want to use Pomodoro to increase your productivity. Native integrations with common task management tools are supported by PomoDoneApp. These tools include: Trello, Asana, Todoist, Wunderlist, Basecamp, and more. The app imports existing tasks from any linked program, and it also allows you to move tasks generated directly in PomoDoneApp back to your task management tool. 
Suppose you are not already using a task management tool, add your tasks directly to the PomoDoneApp — or use your own Pomodoro timer. The timer has all the functions you need: session length configuration options, automatic switching from focus to break timer, and a simplified version that will display the remaining time in your menu bar if you are using the Mac desktop app. Also, PomoDoneApp has powerful reporting features that allow you to filter your data and share your logs with others. And with its Chrome extension, during your concentration-time, you can blacklist websites — a perfect choice if you are inclined to wander away to check email, browse social media, or visit news sites when you are supposed to be focused.
Inbox Zero: How to boost your email management! – Productivity hack
Price: PomoDoneApp is one of the free Pomodoro apps in the Starter package, which provides two native integrations and one month of reporting data; $2.33/month for standard plans, which allows more native integrations and longer reporting access times.
3. KanbanFlow (Web)
PomoDoneApp is ideal if you are already making use of a Kanban tool like Trello or MeisterTask. In case you are not doing so, it would not make any sense to handle two different systems to obtain the combination of the features of Kanban and Pomodoro. Instead, test out KanbanFlow, one of the best app of the technique of Pomodoro for productivity. 
KanbanFlow is a Kanban board with a built-in Pomodoro timer. It provides all the features that you would expect from a Kanban app: swimlanes, work-in-progress restrictions, shared boards, and reporting options. But what makes KanbanFlow special is its time tracking feature, which enables you to activate Pomodoros directly from on-board tasks. As one of the most efficient apps of Pomodoro for productivity, KanbanFlow provides you with all the required information, in addition to taking advantage of the Pomodoro technique and monitoring your time against tasks. When you pause a timer it asks you what caused the interruption to occur. Use these reports to track your own productivity over time, and find out what interruptions can most frequently keep you from staying focused.
Remote Meeting 101: How to have better remote meeting?
Price: Free for the Free plan, which includes unlimited tasks and forums, the Pomodoro timer and efficiency reports; $5/user / month for the Premium plan, which covers file attachments, priority support and third-party integrations.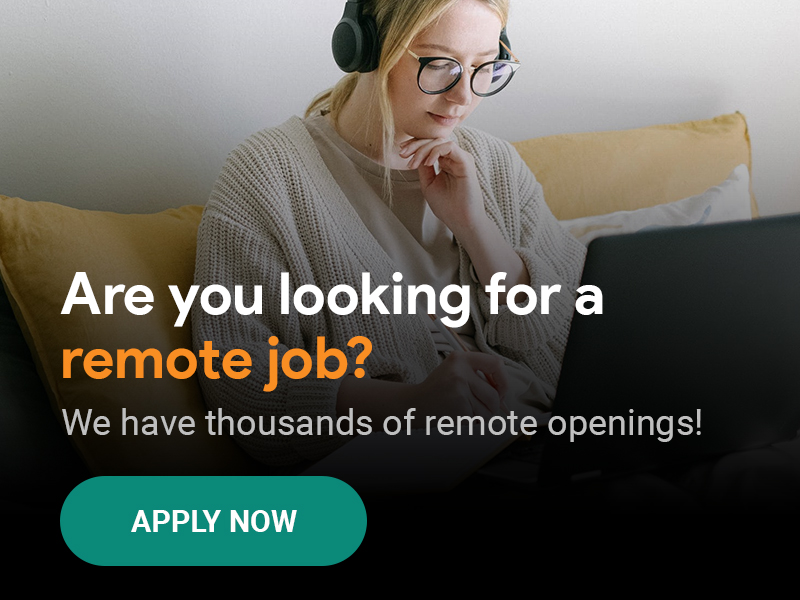 4. Pomotodo (Windows, Web, iOS, macOS, Chrome, Android)
An app that has the best Pomodoro method for remote workers is Pomotodo. It lets you combine two separate strategies for productivity: Pomodoro and Getting Things Done ® (GTD ®). Utilize it to gather all of your to-dos, prioritize them, categorize them, and then use the Pomodoro technique to execute your most important tasks. Pomotodo's tutorial will direct you on how to use the program after you build an account — and why each step is significant. After the tutorial is complete, start adding to-dos to your list.
Pin the to-dos that you are intending to work on that day, add tags to categorize to-dos and/or drag and drop all tasks to priority. When you are done with your first Pomodoro, press "Start Pomo." Add Pomodoros to to-do items to chart how much time you spend on tasks, and tick tasks off your list to mark them as complete. When you are focused on increasing your productivity, you can also set targets for a number of Pomodoros to complete every day, week, or month. 
Price: Free for the simple plan with a to-do list and Pomodoro timer; $3.90/month for the Pro plan, which includes daily to-dos, goals, and personalized timer durations.
8 Best free Video Conferencing Software
5. Marinara Timer (Web)
Marinara Timer does not even need you to sign in. It provides three timer options: Pomodoro, Custom, and Kitchen:
The Pomodoro timer allows you to start with the default 25/5-minute timers right away.

Custom mode lets you tweak things to your taste if you want to change the timer lengths.

Kitchen mode is the one-time timer where you set a time limit and it makes a countdown to zero.
Marinara's distinctive feature is that it provides you with a unique URL for each timer, so that you can share it with others. You may be working for a team and want to make sure everyone is willing to take their breaks together, or perhaps you would like to hold yourself accountable by sharing a timer with a colleague.
Price: Marinara Timer is one of the free Pomodoro apps.
Cybersecurity During Work from home | A Security Checklist
6. Be Focused (macOS, iOS)
Be Focused helps you to incorporate a to-do list with the Pomodoro method for remote workers, and it offers reports that show precisely where you have spent your focus time every day, week, month, and year. To start your Pomodoro timer, simply open your task list, add the items you need to do, and then click the clock next to your highest priority task. As time runs out, the time that you have spent on that task is entered into your files, allowing you to see precisely how much time you have spent on your timeline for each task. You can also print such reports for your records or for invoicing as CSV files.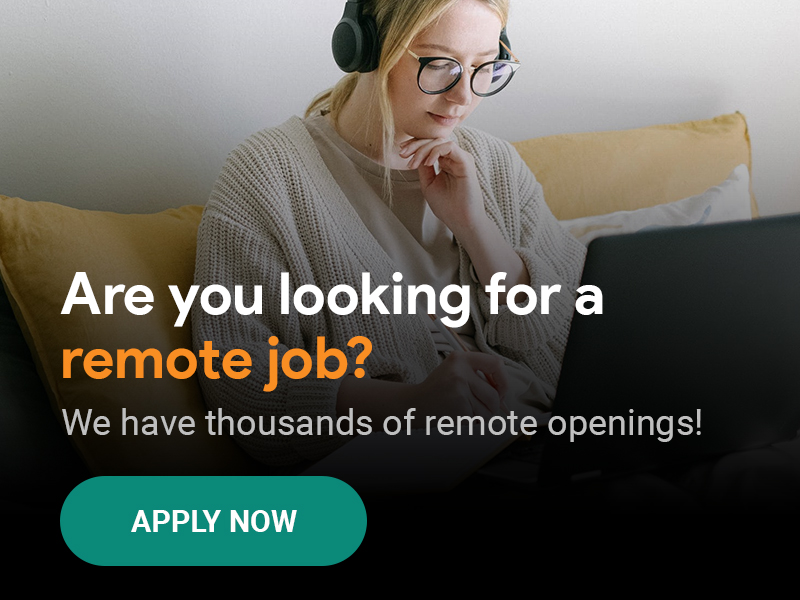 Price: Free on iOS for the Focus Timer app that includes all features but cross-device synchronization; $0.99 for the Be Focused Pro iOS app that synchronizes with the premium macOS app; $2.99 for the Be Focused Pro macOS app that synchronizes with the premium iOS app (note that Be Focused is not free for the macOS version).
Best Remote Working Tools That Make Life Easy
7. Tomatoes (Web)
If you are struggling to stick to the Pomodoro strategy and need some extra encouragement, Tomatoes provides a solution: competitive encouragement. Tomatoes has a really common timer. To start a 25-minute timer simply click the "Start" button on its homepage. That is pretty much the extent of this app. What makes Tomatoes special, however, is that it records the amount of Pomodoros that has been completed by each of its logged-in users, generating leader boards for every day, week, month and year. Tomatoes may be just what you need to stay focused and complete your Pomodoros, if you are inspired by competition and bragging rights.
Price: It is one of the free Pomodoro apps. 
8. Engross (Android) 
Engross is the best Pomodoro app Android that helps you find out which times of the day you tend to be your most successful self. This app helps you to create a to – do list, like many other apps on the list, so you can combine your work and time management strategies in one app. You can then use the Pomodoro timer (with editable length of the timer) to time your Pomodoros and breaks. But what makes Engross the best Pomodoro app Android is its distraction-tracking functionality. You tap the screen each time you get distracted when attempting to concentrate during a Pomodoro. Engross monitors how frequently you press the diversion button, collecting reports that show you which times of the day you can concentrate and which times of the day you tend to get distracted. 
Price: Free along with ads; $1.99 for the Pro upgrade (which you can purchase in the app's free version) that offers functionality that is ad-free.
9 Best screen sharing software
9. Pomodoro.cc (Web) 
If you are unfamiliar with the Pomodoro technique and are not sure if it will work for you yet, use Pomodoro.cc to check the technique out without creating an account. Pomodoro.cc, like some of the other apps on this list, provides both a timer and to – do list, but you are not required to build an account to use either feature. This allows you to try out the technique before upgrading to a more feature-rich device, and see if you like it. The timer in Pomodoro.cc is very easy to handle. Pomodoros are set to intervals of 25-, 5-, and 15 minutes which are not adjustable.
Price: It is a free Pomodoro app. 
10. Timerdoro (Web) 
Often, more than just Pomodoros, you need timers. In that case, Timerdoro has a solution for you. It helps you to build as many timers as you need to get through each day. Perhaps you might wish to vary the length of your Pomodoro per mission. If so, build one that will cover the various lengths you need. Maybe, you might have to recall doing several things during the workday: drinking a glass of water, getting some exercise, and reducing the eye strain by turning away from your screen. Timerdoro lets you set up all the requisite reminders.
9 Best screen sharing software
Price: It is a free Pomodoro app.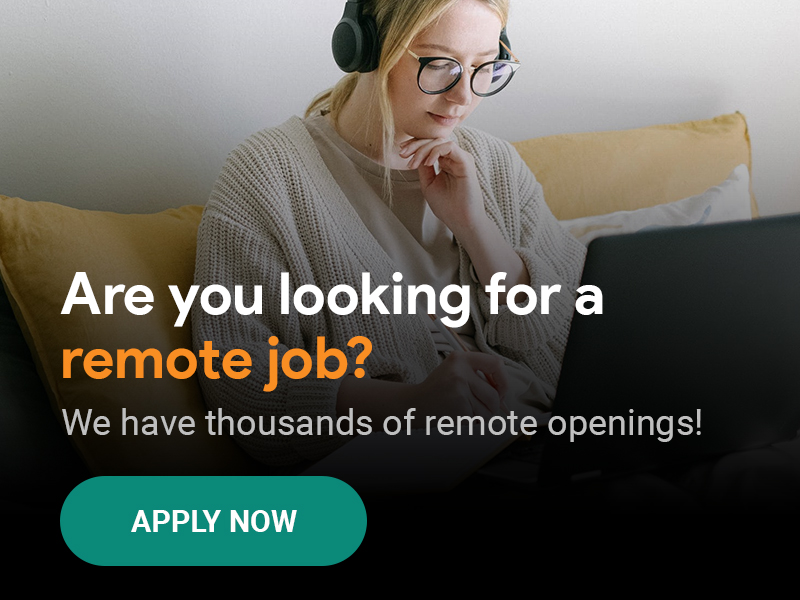 Now, you have all the information required to understand the Pomodoro technique, best Pomodoro app and its uses.