Whether it is thinking of a new idea for work or finding the solution to a problem, the process is not so easy— one of the primary reasons being, the lack of directional thinking. Also, one might not be able to come up with new ideas instantly. The only option left at such a stage is to use the technique of brainstorming. Brainstorming is one of the most effective techniques for finding new ideas or solutions. Companies use brainstorming techniques all the time to develop new ideas and solutions to any existing problem. But the question remains; What is brainstorming? In this article, we'll learn about brainstorming, its uses and the different brainstorming techniques used by both individuals and groups.
Top 20 Problem Solving Activities | For Teams, Students, Kids
7 Easy Brainstorming Techniques
Charrette Method
Round Robin Brainstorming
Starbursting
Step Ladder Technique
Mind Mapping
Reverse Brainstorming
Online Brainstorming
What is brainstorming?
If we go by the definition of brainstorming in Merriam-Webster, it is a group problem-solving technique that involves the spontaneous contribution of ideas from all members of the group. What it simply means is that brainstorming is a group process to find out new ideas.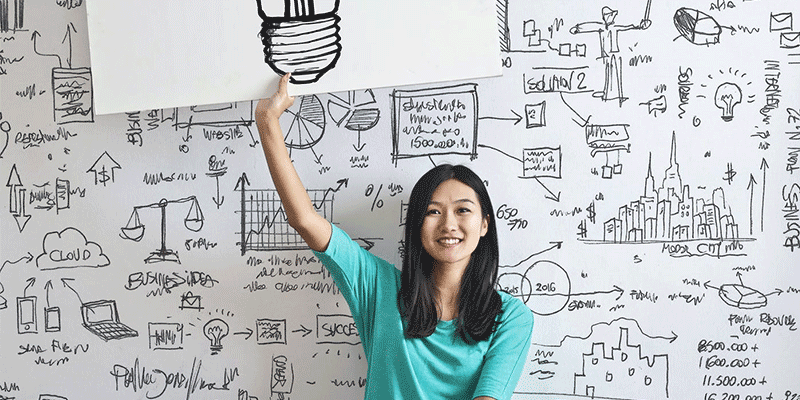 In brainstorming, one or more individuals (in case of group brainstorming) come together to share their ideas regarding a common goal. All these ideas are noted down during the session. And after the session is over, based on the value of the ideas, the best one is implemented.
We can better understand brainstorming through these two examples:
Example 1:
A graphic designer is asked to design a logo for the client. First, they will gather information about the client and its nature. After that, they will try to find out imagery that suits the client and its environment the best. When they find the perfect imagery, they will begin to work on designing the logo.
In this case, the technique implemented, where they thought and looked for ideas to find the perfect imagery, to match the client's needs can be called brainstorming.
Remote Graphic Design Jobs 2020 | A Beginner's Guide
Example 2:
A company needs to launch an ad campaign for one of its new products. The creative team is required to come up with ideas for the campaign. All members of the creative team will sit and discuss various ideas that come to their mind. Someone takes note of all the ideas during the session, then they evaluate them when the session is over. After the evaluation, the most relevant idea will be turned into an ad for the product. This group discussion is an example of brainstorming.
Difference between individual & group brainstorming
As seen from the examples mentioned above, brainstorming techniques can be carried out by a group or a single person. When a single person uses brainstorming techniques to find new ideas, it is called an individual brainstorming. On the other hand, when more than one person indulges in brainstorming activities, it is called group brainstorming.
Both of which have their own sets of pros and cons. For example, an individual can come up with more original ideas than a group. But, solving problems regarding those ideas becomes easier in a group than a single person.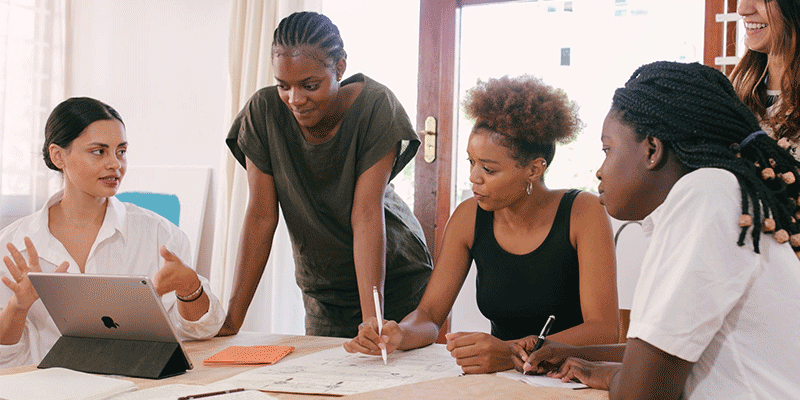 Team Meeting Agenda | How to set and write effective meeting agenda
What are brainstorming techniques?
Brainstorming techniques are methods used by an individual or a group during a brainstorming session to come up with new ideas. There are several types of brainstorming techniques available for use.
What are the different types of brainstorming techniques?
The list of brainstorming techniques is a long one and can't be covered in a single article. And for this purpose, we'll be discussing the seven most-effective brainstorming techniques:
1. Charrette method
This brainstorming technique that divides the large group into smaller sub-groups. Each sub-group is given a topic to discuss and pass on to the next sub-group. After all the sub-groups have discussed the topic, the leading person collects all the ideas and evaluates them to find out the most suitable one. It is one of the most refined brainstorming techniques as the idea gets scrutinized several times before being implemented.
10 Best Online Whiteboards For Better Remote Meetings
2. Round Robin Brainstorming
Round robin is a popular brainstorming method. In this, each member of the group sits in a circle, and one after another writes or speaks aloud their ideas. The benefit of this brainstorming technique is that everyone takes an active part in the process. So, there are no bystanders during the session.
3. Starbursting
This brainstorming technique frequently used by companies to come up with new ideas. In this brainstorming method, the participants, instead of finding solutions, are asked to find questions relating to the topic. After they have covered all the possible questions about the given topic, they eventually start to answer them.
4. Step ladder technique
This process of brainstorming has the least amount of bias. This is because, in this brainstorming technique, individuals have to come up with their original ideas before discussing with others. It is done by asking two members to start the discussion on the given topic and then gradually adding more members to it one by one. Thus, there is less chance of members getting biased while coming up with the ideas.
Synchronous & Asynchronous Communication For Remote Work
5. Mind mapping
Mind mapping is both a creative and analytical brainstorming method. Here, the core idea is drawn in the middle of a page, and related subtopics are drawn around the core idea. The process is repeated, treating each subtopic as the core idea until all the elements are covered. Being both creative and analytical is more effective in finding a solution.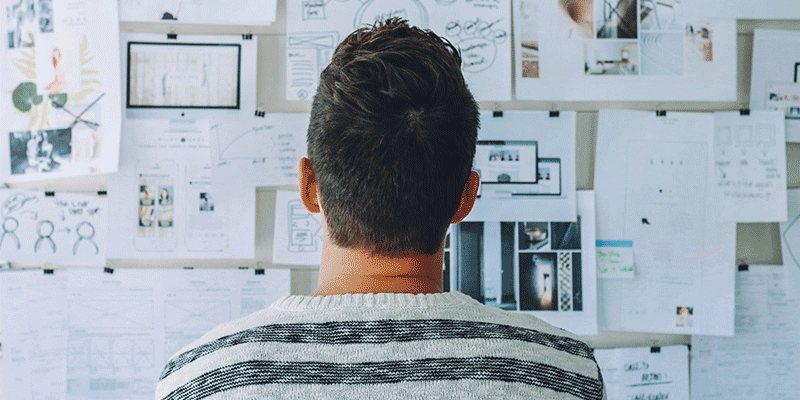 6. Reverse brainstorming
is one of the oldest and effective brainstorming techniques. Coming up with new ideas at the drop of a hat is quite tricky at times, and thus this brainstorming method becomes effective. In this method, the participants are asked to find problems related to the given topic. After listing all the issues associated with the topic, they start finding the opposite ideas to the problem. And thus, as a by-product, they find the required solution.
Team Communication 101: What is it & How you can crack it!
7. Online brainstorming
Also called 'virtual brainstorming' or 'electronic brainstorming'.  Here a group of people indulge in a brainstorming session over the internet.
Unlike the traditional brainstorming, here the members of the group don't require to be present at the same place. They can be a part of the session for remote places.
One of the most common online brainstorming techniques is sharing ideas to collaborate over software like Google Doc, online whiteboards or virtual video conferencing software, like Unremot. Many people also use mind mapping software to create and share mind maps with the other participants over the internet.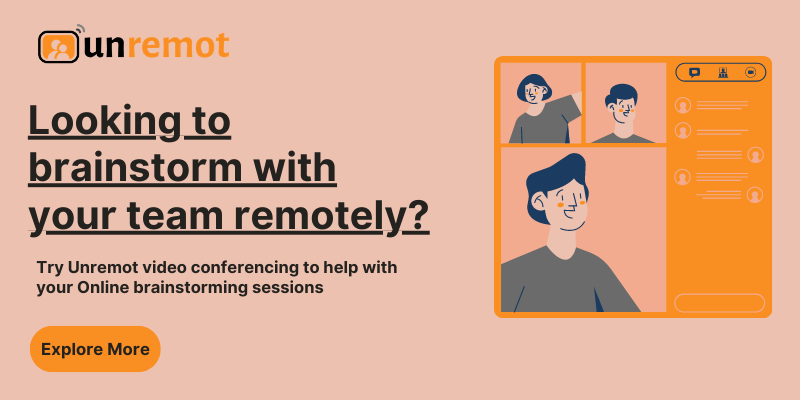 What is the purpose of brainstorming?
Many times, people tend to be reluctant to share their ideas. This is because they fear being judged by others. The primary purpose of brainstorming is to remove that fear. As every idea is noted down during a brainstorming session, that way team members tend to be more active and less frightened of judgment.
It also increases the quantity of possible new ideas, whether they are suitable for implementation or not.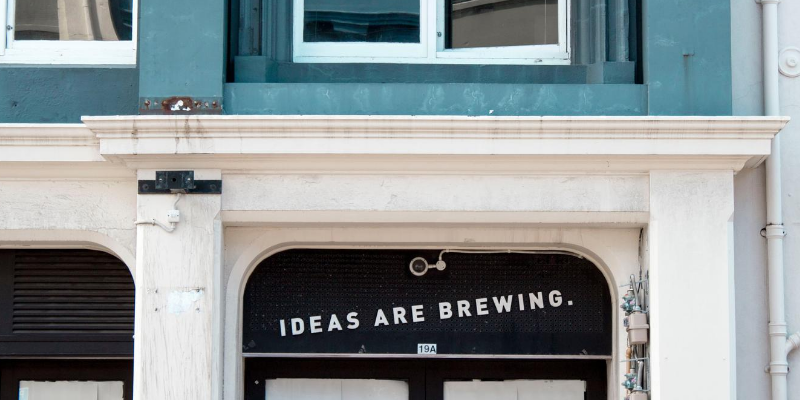 Rules to be followed while using brainstorming techniques
The brainstorming techniques are only as good as their implementation. How they have been carried out plays a significant role in the result. Thus, it is always advised to follow these general rules given below to make sure the brainstorming session is productive:
Judgement is one of the biggest hindrances to new ideas. Many times, people feel reluctant to share their ideas due to the fear of being judged. And hence, many great ideas don't even get the chance to be discussed. Thus deferring any form of judgement is the key to find out the best idea.
Treating each idea as equal. Sometimes, some of the ideas may sound quite extreme or wild. But it is to be remembered that during brainstorming, every opinion counts. Also, these ideas force us to break out of our comfort zones and do something that is innovative. Something which is not possible to do while restricting ourselves to the boundaries of our comfort zone.
Encouraging everyone to have active participation. No matter which brainstorming technique is used, it all comes down to the active participation of all team members. The more they are included in it, the better the chances are of coming up with an innovative new idea.
How to create a webinar | A guide to hosting successful webinars
Building on each others' ideas is also something that improves the result of any brainstorming technique. Instead of refuting the idea of fellow participants, everyone should encourage ideas and add to it.
One of the biggest problems of brainstorming is losing track of the goal. It is quite easy to lose track when multiple directions are being pursued during the session. However, keeping the goal in focus will not only save time but also help come up with better, useful and relevant ideas.
As these brainstorming techniques produce dynamic ideas, it is always better to write down or draw out the ideas using a mind map or other visulisation. This will make sure no idea is forgotten throughout the discussion.
Every participant needs to be attentive and listen to each others ideas. Generally what happens is, after a point of time, everyone starts talking on their own without listening to the other person. Thus, some might lose their attention. To avoid this, only one participant should be allowed to speak at a time without any interruptions from others.
Pay more attention to quantity than quality. Striving for quality is something that should be avoided during brainstorming. The sole purpose of this process is to accumulate many ideas. Analysis of the quality of the ideas can be done after the brainstorming session comes to an end. In that way, the number of views will not be limited.
Advantages and disadvantages of brainstorming techniques
Here are some of the advantages and disadvantages of brainstorming:
Advantages
All ideas from sessions can be used later, even if they are not suitable for implementation at the current moment.
The number of possible ideas increases due to usage of brainstorming techniques.
Especially during group brainstorming, the creativity of multiple people helps to find an idea within a shorter period.
It allows the person or group of person to use the maximum level of creativity during the session.
The ideas coming out from brainstorming get refined due to being discussed by several people.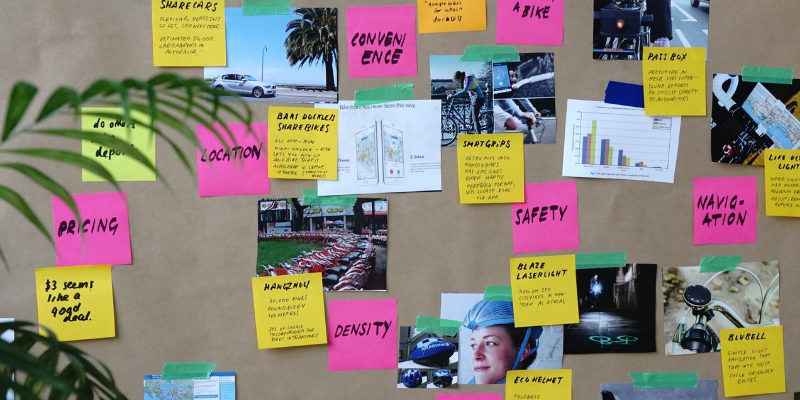 Disadvantages
Some ideas may be unrelated and unsuitable for the topic.
It is easy to lose sight of the goal.
There is a chance of ideas being biased.
Fear of judgement and peer pressure also can be faced especially by the shy participants.
Virtual Icebreakers – How to have smooth first remote meeting?
Conclusion
Brainstorming techniques if implemented correctly, can help in finding innovative and quick solutions to problems. Thus, it is a valuable method for both individuals and groups when the need arises. All that's required is to follow the guidelines and have a clear idea of the goal. That way, it is possible to reap the benefit from these techniques.
FAQs:
Q. What is an example of brainstorming?
A: Finding the right idea and direction for a new advertising campaign is an example of brainstorming.
Q. Is brainstorming good or bad?
A: Like every other thing, the use of brainstorming techniques also has it's pros and cons; But if used following the right methodology, It can help an individuals and teams come up with new ideas for a task.
Q. Can only groups use brainstorming techniques?
A: No, both groups and individuals can use brainstorming techniques to come up with new ideas or find solutions to problems.
Q. Do you need to be present at the same place for brainstorming?
A: No, with the increasing use of the internet, even brainstorming doesn't require everyone to be present at the same place for group brainstorming. They can easily do it remotely from different places in the world. All they require is an internet connection.
Q. Is it difficult to brainstorm?
A: It becomes quite easy to brainstorm new ideas if the brainstorming techniques are followed properly.