Each one of us in the professional world understands the need to organize our lives. Be it maintaining a healthy work culture, balanced personal and professional lives or a stable interpersonal and social relationship. We often find ourselves racking our brains as on how to be more organized? They are constantly on the look-out of ways to get organized to ensure all the work deadlines are met efficiently leading to exponential future growth. In this article, we will discuss strategies and tips that will assist you with the question of how to organize your life?
Before we proceed to discuss the ways to get organized, let us understand why at all you need to know how to organize your life?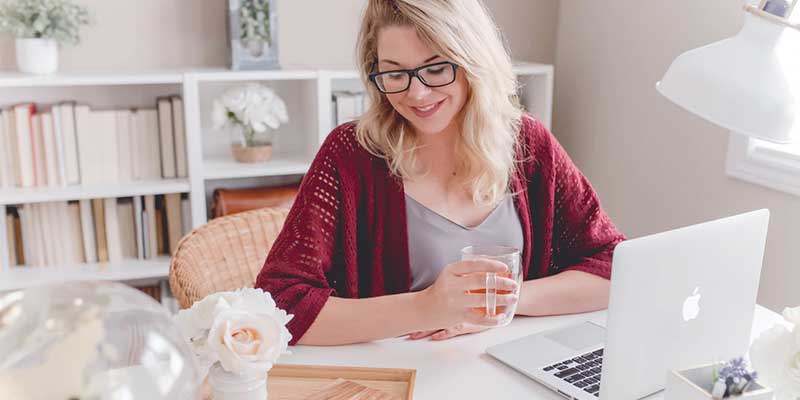 Important Tip
If you want to know how to organize your day, never start your day without a proper plan. That's the first step towards organizing your life.
Why should you organize your life? 
Organizing your life leads to several advantages as highlighted in the points below:
Increases the probability of completing your assignments as per the stipulated deadline

Ensures you are disciplined and punctual in your work

Supports in achieving a healthy work-life balance 

Never miss out on important and priority activities and tasks

Helps in maintaining good physical and mental health

Relieves the mind and body from unnecessary stress and anxiety

Increases your concentration level and attentive power
Important Fact
Whenever a thought lingers in your mind about – "Do I need to organize my life?", think about the advantages mentioned. Analyze your life to find out whether you have been able to achieve the points specified without organizing your life. The answer will be a definite "No". It is advisable not to ignore the word "Organize", but focus more on it to ensure your life runs smooth and steady.
Read: 8 Remote Work Habits Of Every Productive Employee
How to organize your life?
1. Pen down the Details 
Human memory is not a CPU of a computer that can store gigabytes of data. There are few geniuses in the world but that comprises almost 5% of the entire population of the earth. The majority do not possess the capacity to remember every information. The information can be important points discussed in a meeting, To-Do list for a day or a week, phone numbers, names of persons and many more.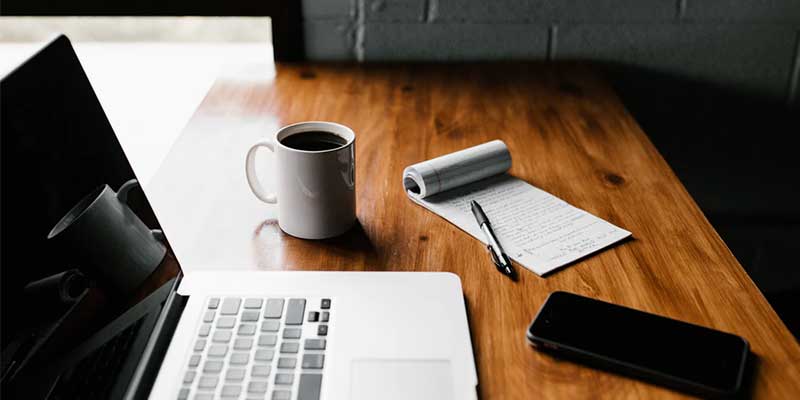 Hence if you are interested to know how to be more organized, pen down every detail captured during meetings or conversations. Inculcate a habit of maintaining a notebook or a digital ebook.
Advantages of writing notes:
Acts as a reference for future, allowing you to look back to the points when needed

Assists in tracking action points on specific individuals and the target date of completion

Prevents missing out important dates for personal as well as professional engagements

Helps in remembering names of people and phone numbers
Important Tips
Do not only list down dates of office meetings but also doctor's appointments, parties, pick-up time for kids too. You must also maintain the list for your groceries, gifts and even items required for home furnishings.
Recommended: Deep Work: 5 Key takeaways to help you be more productive
2. Maintain a Well Devised Planner
Creating a daily planner with the To-Do list activities and tasks mentioned along with the timeline, is an important activity to accomplish and a key answer to the query of "How to organize your life?"
Without a plan, you cannot achieve a proper work and life balance. You may tend to focus on low priority jobs more, investing more time into it. Whereas your high priority jobs will stay neglected and ignored. This will lead to the complete disorganization of both your personal and professional lives.
Remember, you cannot achieve all your tasks in one day. The tasks need to be spread across different times of a day or different days of a week depending on the complexity and duration. A planner helps in achieving it with ease, enabling you to be more effective and efficient in your life. It is one of the essential tips for organizing your life.
Things to remember while creating a planner:
List down all the activities to be accomplished, the moment you leave your bed

Your planner must include time for your workouts and pursuing your hobbies

Vacation period must be specified clearly in your planner to organize the holidays well

Your professional activities must not extend throughout the day, consider including breaks in between

Fix the start time and end time of each activity
Important Tip
Before creating the planner, prioritize the activities to be completed in a day and the ones that need to be carried over to the next day.
Read: 14 Best Productivity Tips to Achieve More At Work & Life
3. Maintain a simplistic living
As we move on discussing the question of "How to organize your life?", we need to understand a very important aspect related to home décor. Many of us possess a wrong notion that "I can organize my life only if I own a big house stuffed with all amenities and luxuries".
This is a myth but not a fact. The fact is to stay organized rather than cluttering your house with too many unnecessary things. It is recommended that if you are a remote worker, arrange a room or a corner of a room as your workspace. Ensure the space has all the ergonomic facilities instead of overcrowding the place with excessive papers and documents. 
Keep things which you will use and not stuff those which stay just to accumulate dust. Learn to declutter your house and donate unwanted stuff to the needy. A good idea is to list down the things present in your house. Analyze and judge whether all of them are being used or will be needed in the future by you or your family members. If you own an excess number of non-value adding things, then you need to assure yourself, "Now it's high time for me to organize my life".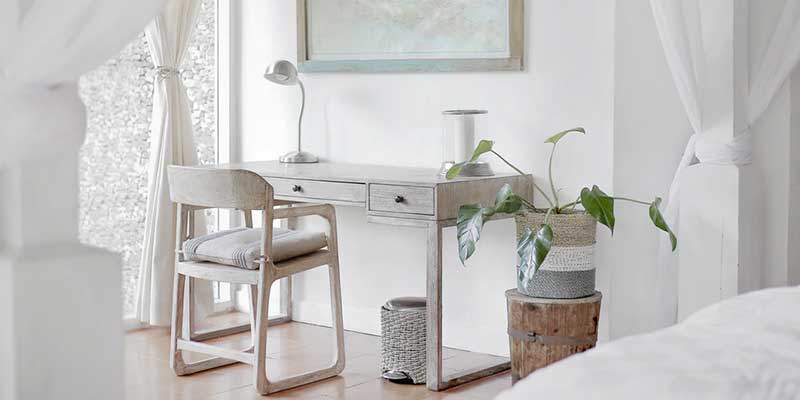 Suggested Read: Best Home Office Set Up For Remote Work – Shoot Up Your Productivity
Tip on how you can achieve your objective
Separate the things which are almost new and can be used by someone else as value adds. Donate those to some social institutions or organizations or resell them in the market

Discard things which can disposable or need to scrap

Books, pens, pencils can be donated to orphanages or children who do not have enough money to buy them

Perform the exercise of decluttering at least once in 3 months and get rid of unwanted and extra stuff

Whenever you plan to buy things or visit a shop to purchase things, stop and think before arriving at a decision. Ask a few questions to yourself – "Do I need them?", "Am I buying just out of curiosity?", "Is it worth spending money to buy them?". If the answers to all these questions are "No", then do not purchase them. It is a clear indication that you are proceeding towards cluttering your house by buying them.
Important Fact
Think innovative but not complex even if it's related to your home décor or professional life.
4. Leverage the Power of Delegation
An important key answer to the query on "How to organize your life?" is to leverage the power of delegation. If you believe that you can complete all your tasks alone without any assistance and support then remember you are leaning towards an unorganized life. Human brains are not immortal, they have a certain threshold limit and acceptance capacity. Beyond which will lead to fatigue and stress, damaging human health both mentally and physically.
You must be thinking now, "How to be more organized?" especially when I have numerous activities of high priority. Well, you need to adopt the art of delegation. There is a common saying in the professional world that a person can be a good manager only if he or she can delegate. It is applicable in your personal life too.
Important Fact
People who are careerist and ambitious, like to accept challenges. Entrust them with proper responsibilities and delegate tasks to them. Your work will be completed on time, leading to greater efficiency and effectiveness. You will gain the trust and confidence of your team and peers.
How to delegate work and responsibilities?
In your personal life, learn to trust your family members and a few close friends. List your activities and grant privilege to others to act on them. Believe in the abilities of others and entrust them with responsibilities. It will not only ease your burden but develop a strong bonding with your family members and friends.

In your professional life, it is important to list down your activities in a planner and delegate certain tasks to your team based on their skillsets and expertise. Do not underestimate your team and keep on accepting all the burden to yourself. Every single member of a team needs a chance to prove his or her ability and as a manager, you need to enable that. The act of delegation leads to the creation of an efficient and responsible team
Read: Managing Remote Teams: 13 tips that will come handy
Important Tip
Your near and dear ones except you to believe and trust them. They like sharing burdens and accepting responsibilities. Respect their feelings and delegate the household activities, looking after kids and pets and even the financial aspects.
5. Financial Budgeting and Planning
Most of us feel financial planning and budgeting are performed only by companies and organizations. But little do we realize that we need to practice the same at our home while dealing with our financial matters. Hence if you want to know, "How to organize your life?", create a financial plan and budget for yourself and your family.
How to create a financial plan and budget?
First and foremost, list down the platforms where you have invested your money and your bank accounts

Calculate your income, expenses, and savings based on your historical data

Decide on your future needs and the money required for each of them

Think of means and ways to increase your money balance through different investment mechanisms

Analyze the various investment opportunities available in the market and decide judiciously which ones serve your purpose aptly
Refrain from unnecessary expenses if you are anticipating huge expenditures in the near future. Curtail some of the current needs to plan ahead. That may temporarily disrupt some of your current activities, yet ultimately your future remains secure. We often tend to neglect the concept of financial planning as long as we undergo a steady flow of income. But remember future prediction is essential as various external criteria drive the job market and the world economy.
Natural calamities, an outbreak of disease epidemics, monetary frauds and scams are some of the factors which may lead to the downfall of the economy affecting the world financial balance. People may lose jobs leading to a severe monetary crisis. Hence if you want an answer to, "How to be more organized and secure in life?", protect the future of yourself and your family.
Read: 18 Best remote companies to work for in 2020
6. Save your Passwords and other Credentials securely
Nowadays we need to provide passwords for almost all the mobile and desktop applications as well as for online transactions in banks and other e-commerce websites. Providing a single password for all is risky and not advisable. Similarly, too many passwords will lead to difficulty in remembering them.
So now the question is, "How to organize your life comfortably when you are troubled with memorizing passwords and other credentials?". The best way is to use an excel sheet or word document to maintain the passwords and lock the file with a secure key. Do not reveal the secure key to anyone, not even your trusted friend or family member. The only catch is remembering the secure key, which you need to memorize.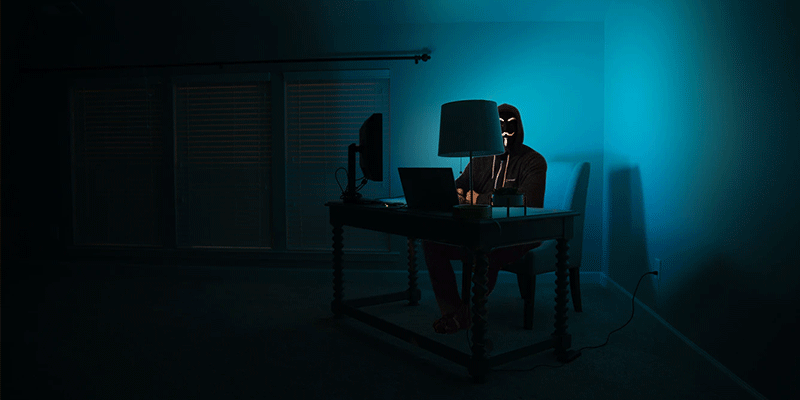 Some professionals use apps for storing and remembering passwords. But then apps are again vulnerable to hacks hence it is better to avoid them and use simple Microsoft features that are user friendly and easy to handle. One boon is almost all the websites and online applications offer the benefits of resetting passwords after certain verifications. So there are fewer chances of someone intruding into your profile.
Important Tips
Even after maintaining your passwords securely and adopting all the security measures, there may be instances of someone trying to illegally access your bank accounts or other profiles. Immediately reset your password and inform the police and the relevant parties.

Never write down the authentication code of credit or debit cards. Memorize it and register in your brain. In case you misplace it for some reason contact the card service provider immediately and lock your card from further access.
Read: Contemplating Career Change? Here's how you should do it!
7. Arrange Documents skillfully
Arranging documents properly according to the different categories is considered an essential step towards answering the query on, "How to organize your life?" As we grow in our professional life and our family expands leading to greater responsibilities, the paperwork also increases. There is a necessity to store important documents and files for future reference for example house agreements, fee books, bills, doctor's prescription, vaccination charts, etc.
Keeping them clustered into one file will pose difficulty in searching them when in need. You will struggle to find them during emergencies. The recommendation is to prepare separate folders for each of the areas like school, home appliances, doctor, house agreements, tax documents, bills, etc. and place the respective documents in each of them. Ensure to name the folders and keep them in racks. If you want to more disciplines you can number the racks as well and maintain a small index in your work table. 
Advantages of organizing documents and files in different folders
Easy access to important papers at the time of crisis and emergency

Prevents misplace of key files and documents 

Your desk at home and work are not cluttered with unnecessary papers 

Your family members can easily refer them in your absence
Suggested read: Synchronous & Asynchronous Communication For Remote Work
8. Back-up your Files and Photos 
Remember your laptop, desktop, and mobile devices are machines. Though they can store a large amount of information yet they may crash any time without even providing you the adequate time to take backups of your files and photos. 
It is a good practice to regularly take the backup of your mobile and smart devices in one or two external hard drives. Ensure the hard drives are also daily checked and verified of the presence of the data backup. If you are working remotely then connect with your office server to keep a backup of the official files and folders.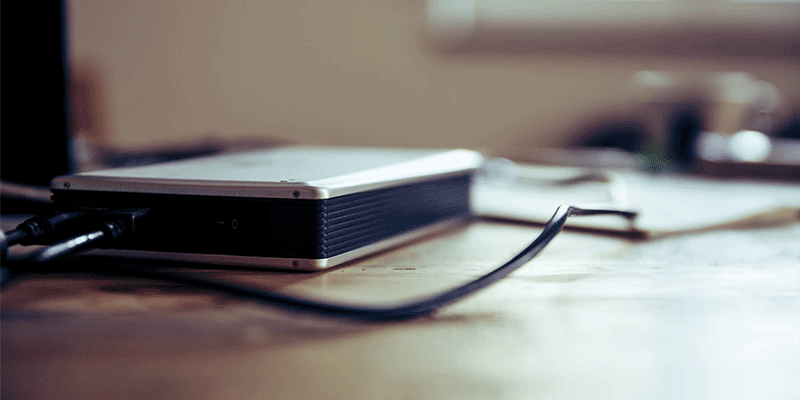 You can also utilize the cloud apps provided by different companies. They provide large storage spaces at affordable plans and discounts to keep your data safe and secure.
Now when you are aware of how to organize your day, do follow the tips and strategies religiously and sincerely.  You can surely achieve better organized personal and professional lives.