Managing remote teams efficiently without any major hiccups is the goal of the majority of managers or leaders in various companies and organizations. The common apprehension that persists among them is how to efficiently perform remote team management? The fear is not unnatural since you are unable to observe the team at your workplace. You need to rely mainly on their words and the progress they state every day. Though you can communicate with the remote team whenever you want through audio and video calls, still you remain sceptical about their dedication.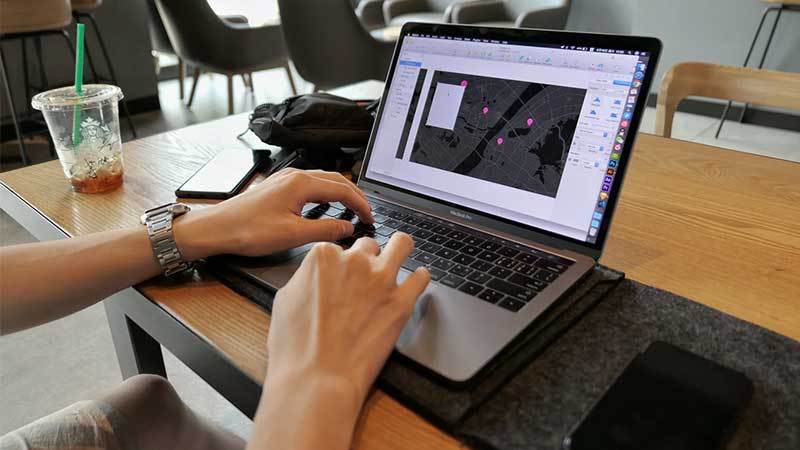 The article will share managing remote teams best practices for effective virtual team management. It will guide you in ensuring your remote teams work as per your expectations, stay motivated and deliver quality work.
Tips For Effective
Remote Team Management
1. Track work progress and productivity
For teams working in an office, it is easy to track their attendance through various attendance tracking software. But in a virtual environment, managing remote teams and tracking their attendance is tough. It is very essential to understand how long a person operates daily, how much time is spent and the work progress.
It is advisable to leverage robust team management tools and software while managing virtual teams. Teamwork, Time Doctor and Hub Staff are some of the popular time management tools available in the market for managing remote workers, their work progress and the time spent by them on the activities and tasks assigned to them. The tools are super intelligent in tracking even if the remote professionals are chatting on social media, the time they spent on breaks and the time spent on working.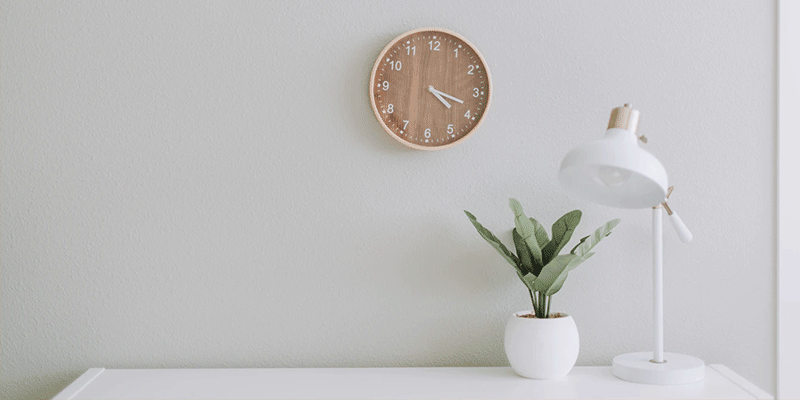 Also read: How to work from home successfully?
2. Maintain overlaps between time zones
One of the key advantages of working remotely is hiring resources with niche skills operating in different regions of the world. While it's an advantage, it brings in the complexity of managing remote teams in different time zones. One of the remote team management tips is to maintain proper time overlaps for work continuation. Ensure that there is a proper handover of work between the teams.
Meetings and conference calls need to be scheduled at common hours to ensure full participation while managing virtual teams in various time zones. A key recommendation is to draw the working hours plan by maintaining at least 2 to 3 hours overlap between the time zones.
Suggested read: Synchronous & Asynchronous Communication in Remote Work
3. Clear Expectations
Setting clear expectations is an important aspect of virtual team management. First and foremost you need to educate the remote team on the company's mission and vision as part of the induction process. Next is to set the goals and objectives to be achieved by each remote professional. The key focus areas should be:
The hours of availability

The scheduled work hours

The communication method and mode

The regular meeting schedules and the priority of attendance

The details of key projects and the deadlines of each project

Compulsory response to emails and messages
This will ensure remote professionals to stay focused on their deadlines and adhere to the expectations. You can measure the performance of the remote team based on the expectations set forward before them. Dedicated team members would easily be recognized based on their capability to reach the expected goals and objectives. You would be able to enhance your remote management capacities effectively through this practice.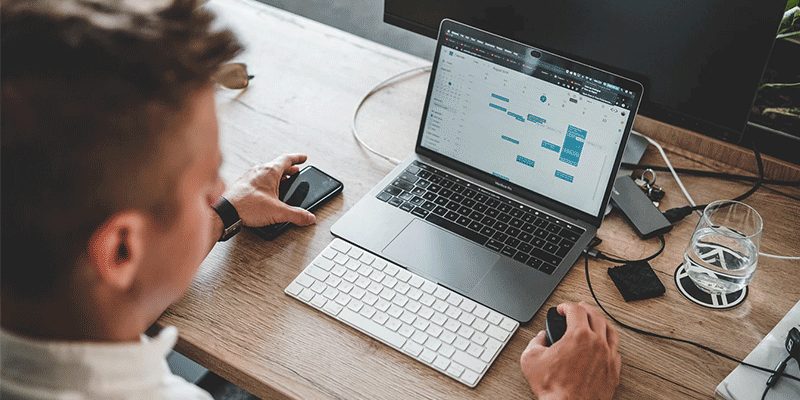 Suggested read: How To Build And Sustain Trust In Remote Teams
4. Selecting the perfect communication mechanism
Managing remote teams best practices lists the style of communication as one of the important aspects of remote management. Companies are advised to educate their leaders and managers to select the best remote tools and modes while managing remote teams. Some of the key suggestions for communicating effectively are:
Chats and Instant messaging through applications such as UnRemot or Google Hangouts

Video conference calls 

Email communications

Telephonic calls

Sharing screen captures

Sharing audio recordings

Sharing video recordings
You need to analyze the communication medium which best suits you while managing remote employees of varying skills and located in various regions. For people in different time zones, emails are found to be more suitable along with audio and video recordings. Expecting them to be available at odd hours for chats and instant messaging may hamper their scheduled work hours. Whereas for communicating with teams in the same time zones, chats or phone calls are most suitable and easy.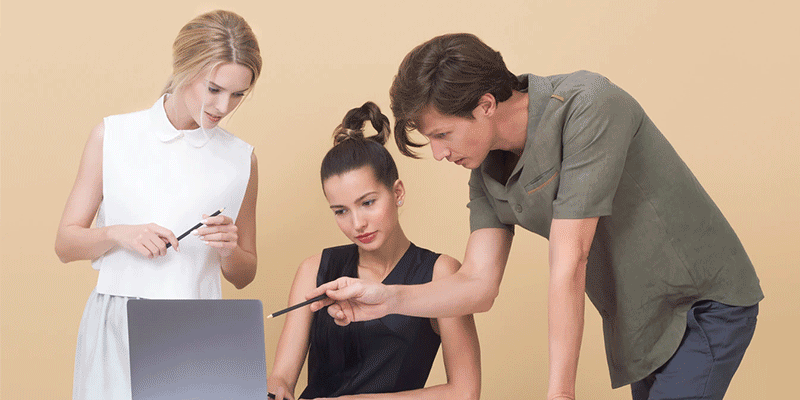 5. Review teamwork
Reviewing the progress of your team is essential and important to ensure the work is progressing as per the mentioned deadlines. One of the key aspects of managing remote teams is conducting daily status progress meetings for discussing: 
The status of the assignments

Any risks and issues encountered for completing the work

Clarifications that need answers

Assistance and support required on technical, functional and infrastructural issues

Share grievances that may hamper the work progress 

Training needs for building competency 

The requirement of arranging any webinars or conferences for knowledge enhancements
It is important to conduct daily meetings at the project level and monthly or quarterly reviews at the senior leadership level. Emergencies or critical issues must be discussed via urgent meetings to de-risk the project and meet the scheduled deadlines.
6. Manage Diversity professionally
Remote teams comprise of individuals from different cultures and different countries. Managing remote teams diverse in nature is critical to maintaining harmony and unity within the team. Their ways of working and communication may vary a lot which sometimes creates obstacles in the proper functioning of the remote teams.
It is therefore essential to mitigate the differences professionally for better managing remote employees. A common methodology is to spread awareness about the different work cultures and communication etiquettes. Each country has its own set of customs and traditions which need to be respected too especially the national holidays and festivals. Your workdays must consider the sentiments too to prevent any disgruntle within the team.
Also read: Best Practices For Remote Onboarding
7. Regular engagement 
Constant interaction and communication are some of the key success factors while managing remote teams. The engagement must not only comprise of status updates. The managers must encourage the remote professionals to share any feedback they have on the functioning of the team, any grievances against the team or the company, their interests and hobbies, training needs, etc.
Daily interactions build a sense of belonging among the remote team and they feel a part of the organization. The productivity of the team enhances and they stay loyal to the company. Managing remote workers turn out to be easier and effective once the team is motivated and satisfied.
8. Hiring for short term than full time
To minimize risks in managing remote teams, it is often recommended to test the skills and dedication of the remote professionals by assigning them short term projects. Once you are convinced of their capability and sincerity then you can start with full-term projects. 
One important point you need to remember is, not to delay in confirming full-time deployment once you are convinced with the performance of the remote professionals. Unusual delays while managing remote workers may unnerve them since they would be worried about their future. You need to balance your needs and the needs of remote professionals to achieve a win-win situation.
9. Nurture a "True Team" culture
Remote management flourishes if you can nurture a "True Team" culture within the individuals working in a remote team. The managers and leaders must strive to imbibe a strong feeling of togetherness among the team members. The remote professionals must be made aware of the fact that they are not only responsible for achieving the goals and objectives of the company, but they are critical and precious members of the company.
Motivating and inculcating a sense of value are some of the key driving factors while measuring the success of managing remote teams. Let us discuss a few of the critical methods than can be adopted by companies to generate a feeling of "True Team" culture:
Engage in communications related to hobbies, personal interests, any special abilities other than the regularly assigned work

Keep all the remote team members involved in special events, conferences, seminars, and critical discussions

Celebrate birthdays by sending e-cards

Send small gifts as tokens of appreciation for good performance

The remote professionals must be aware of the company's mission, vision, and policies whenever they are amended.

The performances of the company be it quarterly or monthly, must be shared with the remote team members

Offer gif vouchers for participation in quizzes or debates
Suggested read: Best Home Office Set Up For Remote Work – Shoot Up Your Productivity
10. Well-defined Onboarding Process
One of the key criteria for managing remote teams from Day 1 is to design a well-defined onboarding process. The roles of remote professionals must be clearly defined and communicated to avoid any ambiguities. They must also be encouraged to provide feedback on the overall induction process and communicate additional requirements for better understanding.
Web-based training programs to educate the remote professionals on the company's rules and regulations, tools, and software used by the team and advanced technologies are some of the key aspects of an effective onboarding process. The programs must be substantiated with videos and animations for the added effects. Ensure the remote team feels the essence behind the company's objectives and goals. They need to understand the company's values to perform as per the desired expectations.
11. Leverage Project Management software or tools
Managing remote teams via email communication only should be seriously avoided by companies. Deploying project management software and tools available in the market is an essential aspect of managing remote employees. The systems provide access to the entire team located in different regions. The access restrictions can be imposed depending on the roles of the remote team. The applications can also be hosted in the cloud for better management and control.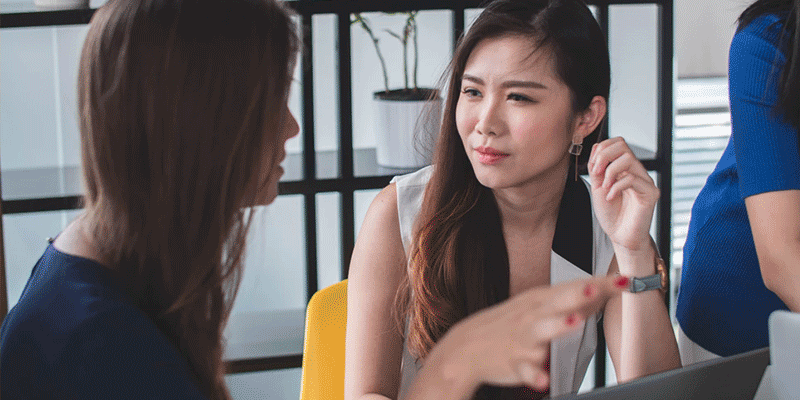 Emails lead to mismanagement and miscommunication and hence not recommended as part of remote team management tips. Applications such as UnRemote, Slack, Jira allow tracking of work status, storage, and exchange of documents, spreadsheets, and presentations with ease. You can even store and record conversations between the team members.
12. Grievance Redressal System and Feedback Mechanism
Working remotely reduces the chances of the employees to engage in regular face to face conversations to share feedbacks or grievances. Companies must pay attention to this very important fact and create a grievance redressal system and a feedback mechanism system while managing virtual teams. 
While remote professionals enjoy being applauded on their success they also want their managers to listen to their problems and issues. They seek resolution from their supervisors for the smooth and undisturbed functioning of their work. It is recommended to attend the concerns of the remote professionals immediately to maintain the motivation level and dedication. One on one communication plays a major part in dealing with such grievances efficiently. Equally important is to gather feedback on the company's policies, goals, and team activities. Both feedback and grievance redressal systems must be available online to remote employees.
Further read: What is remote working?
13. Hire the right people as virtual teams
The remote professionals must have the capability to operate in a virtual environment undistracted by usual home chores. Another important factor is the capability to work in an isolated atmosphere. Working out of an office along with peers, supervisors, and team and working alone in a remote environment is different.
Companies must perform a small analysis before hiring and onboarding the remote team members. At home, there are several distractions to divert the concentration of remote workers. As a manager or leader, you need to check on this aspect carefully by asking tactful queries during the interview process. You must not risk hiring and onboarding team members who are unable to cope up with the loneliness of working in a remote environment and are constantly disturbed by family, friends and household chores.
Conclusion
Managing remote teams by following the above-mentioned methods would turn out to be effective if tried out diligently. You would be able to gain trust in the remote employees and vice versa. It will eventually increase the productivity and achievement of the company's goals and objectives smartly.