To make sure a proper running of a company, completion of projects on time, ensuring a good synergy with the clients requires effective team communication between the members of the team. It's an essential skill to help you work together in a better way especially if you are a remote employee. In this post, you'll learn how to quickly improve communication within your team.
Content Index
what is team communication?
Importance of team communication
Methods of communication
Effective team communication strategies
Team communication software
Tips on how to improve team communication
FAQ
What is team communication?
In simple words, conversation or exchange of information between two or more persons, either verbally or by written (via message, mail, etc.) is called team communication. In the workspace, where everyone works independently, it is necessary to have proper communication with the team members. Proper communication enhances the quality of work or makes it much better when there exists a proper communication between the team members.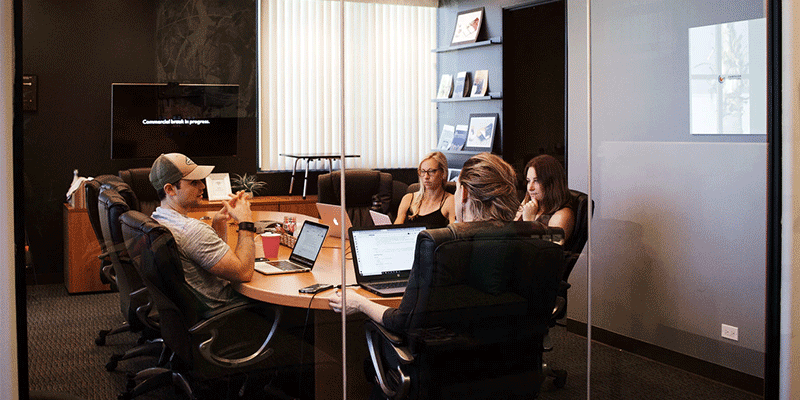 All interactions and exchange of information in a team is team communication. In an organisation where many individuals work independently, team communication is essential in completing the projects, meeting the deadlines and mainly working in harmony.
Read: Synchronous & Asynchronous Communication For Remote Work
Importance of team communication
Team communication is essential to keep the team members productive, effectively allocate the work to the professionals, and in turn, achieve the goals of the organisation. But lack of team communication deteriorates the performance of the employees, especially if it's a remote team. Good communication helps in achieving productivity, output and improve morale in general. The importance of strong communication is essential to succeed in business. 
When managers are good and strong communicators, they would be able to solve the issues within the team, manage the conflict, and build a good relationship with the members. Strong communication of the management is not just to solve the ongoing issues but also to empower and encourage the team members. 
Only when there is a good channel of team communication, innovative ideas are communicated without any hindrances. Employees should be encouraged to communicate openly without any fear, and this totally relies on the communication style of the organisation. 
All these attributes to the growth of the business. Team communication is the basis of everything from the beginning till the end that helps in achieving the goals of the organisation.  
Methods of Communication
Methods of communication can simply be classified into 2 types. 
1. Verbal communication
Any interaction or exchange of information that takes place verbally between two or more persons is called verbal communication. Verbal communication includes face-to-face conversations, group meetings, conversation in phone calls, online meetings, etc.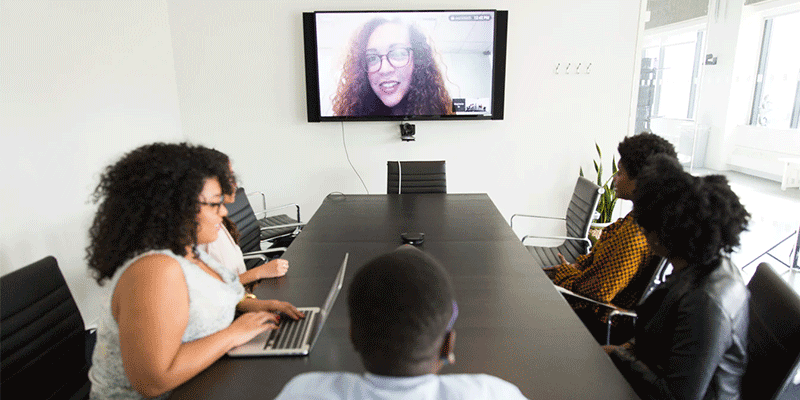 2. Non-Verbal communication
Any interaction or exchange of information that does not take place verbally and takes place as written/documentation in a letter, email, group chats are termed as non-verbal communication. Non-verbal communication includes email, postcards, WhatsApp groups, Telegram groups, Messenger, etc.
Suggested read: Guide to conducting & attending Remote Interviews
Effective Team communication strategies
Work doesn't go well if there isn't a proper way of communication. Every company, especially companies that has its employees in different time zones, has to ensure a good flow of communication. The 3 effective team communication strategies are listed below.
1. Regular meet-ups
Scheduling regular meet-ups to strategise the work is important. This gives a chance for everyone in the team to present their ideas and discuss them relevantly. It also helps in understanding the current status of the ongoing project. Preparing an agenda of the meeting and specifying the time limit of the meeting also helps in reducing the time wastage of everyone.
2. Online tools
Using online tools effectively helps in saving time. In today's technologically advanced era, it would be difficult for everyone to turn up to the office; rather it would be a waste of time for the remote workers to travel a significant time and attend the meeting. Online tools help in effective communication and reduce the wastage of time. Some of the online tools are Unremot, Skype, Google Hangouts, Slack, Zoom, etc. According to 'Lifesize 2019 Impact of Video Conferencing', 48% of business professionals use video conferencing more frequently than they did 2 years ago. 
3. Clear, transparent and inclusive
It is necessary to be inclusive, clear and transparent in conducting a meeting. Prior to the meeting, the mediator should be clear about the agenda of the meeting, the motto of the meeting, who should participate (the stakeholders), and the desired result. Inviting the right people to the meeting and to make sure that anyone is not missed is also an important task to the mediator. If any references of the previous meeting are about to be mentioned, it is necessary to inform about it to the stakeholders who haven't attended the previous meeting. 
Tips
Conducting team building activities helps in keeping the team members engaged.
Also Read: How To Build And Sustain Trust In Remote Teams
Strategising team communication for remote teams
Strategising team communication for remote teams is a bit different compared to team communication when they are at a commonplace. Remote teams are the future of work as it significantly reduces the rent, electricity cost, etc. for the employers. Apart from that, it also saves the travelling time and energy of the employees. The 'Global Mobile Workforce Forecast Update' says 1.87 billion workers will be mobile by 2022 globally. Here are some of the real solutions adopted by companies to communicate effectively for remote teams. 
1. Conduct regular virtual meetings
When it comes to remote teams, it is necessary to schedule regular live meetings. The Messenger being there to update about the status of work, asking for other information, etc. it is important to have regular live meetings with the remote workers to know the issues they are facing. When it comes to remote teams, trust is an important aspect. Live meetings help in understanding or to read the body language, which reveals other things that they don't intend to say.  
2. Specify the objectives
The communication method may be by a messenger or virtual. But it is important to clearly specify the objectives of the project. The responsibility assigned to them should be clearly communicated, which is the ultimate purpose of having her/him as a team member. Specifying the objective should be taken care of but not to micromanage the workers. If there are any doubts, they will get in touch, but micromanaging makes to feel them hassled. 
3. Do not bombard the group with messages
The messaging groups are meant to specify the objectives and to be specific to the point. Be clear what to say/ask. Don't bombard the online groups with a lot of messages which makes them feel annoying. Let the group strictly be used to pass the information. Birthday wishes, individual conversations should be strictly avoided in the groups. An unofficial group could be used for all such purposes.
4. Meet-ups
Apart from regular virtual meetings, inviting the remote employees to the workplace or a commonplace helps in creating a bond with the team members. It could be scheduled monthly or 15 days once, or ideally a Friday evening whichever suits the organisation.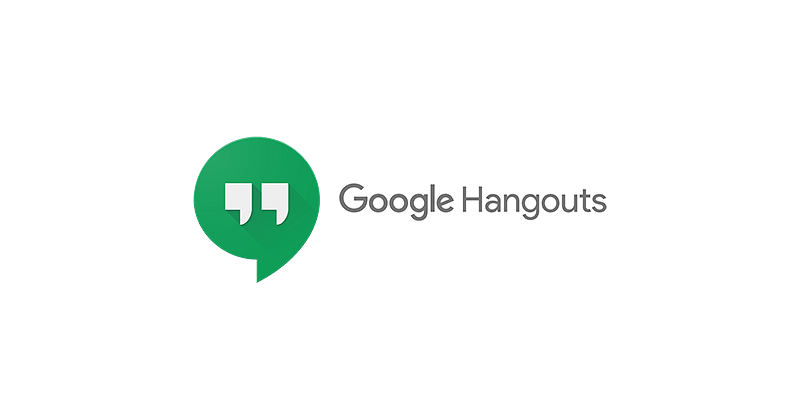 5. Invest in good technology
A lag during visual communication makes both the employer and the employee feel annoyed. It also ends up consuming a lot of productive time. Better coordination is required for effective communication. And the execution of work. So it is better to invest in an effective team communication tool.
Read: 8 Simple ways you can combat remote work loneliness
Team communication software
Team communication is essential, and so is the team communication software as it helps the remote workers in saving time. Team communication software helps in saving the time and energy of the remote workers in attending the meeting. Not only the remote workers but also the employees who are on a holiday or a vacation or working in a different branch of the office. Now, let's see some of the basic information about team communication software.
1. UnRemot
UnRemot is a video-based online collaboration tool, most effective for remote teams. It can accommodate 20+ users, who can view video as well as screens of other participants.
2. Skype
Skype is a partly free video software suitable for up to 50 participants. The software can be used from a phone, desktop, tablet, etc. and helps in recording the call.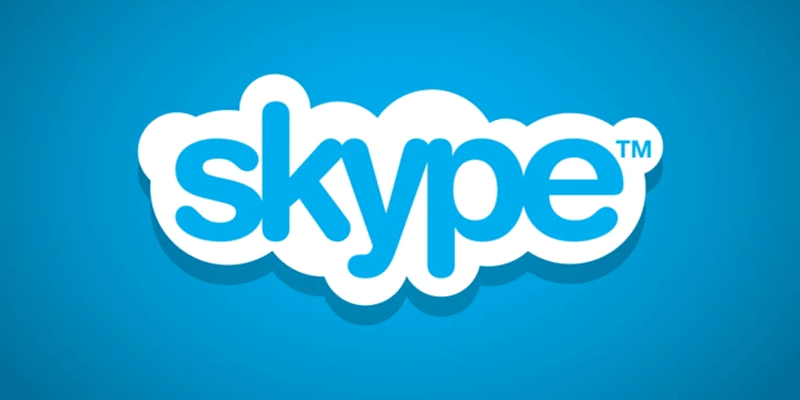 3. Google Hangouts
Google Hangouts is a communication software developed by Google. It is a paid software ranging from INR 210 to INR 1650 accessible for 100 to 250 software. Screen sharing and video recording are some of the features of Google Hangouts.
4. Slack
Slack is also a paid software that can host up to 15 persons for a video conferencing. Only 2 persons can engage in a free video-conferencing call.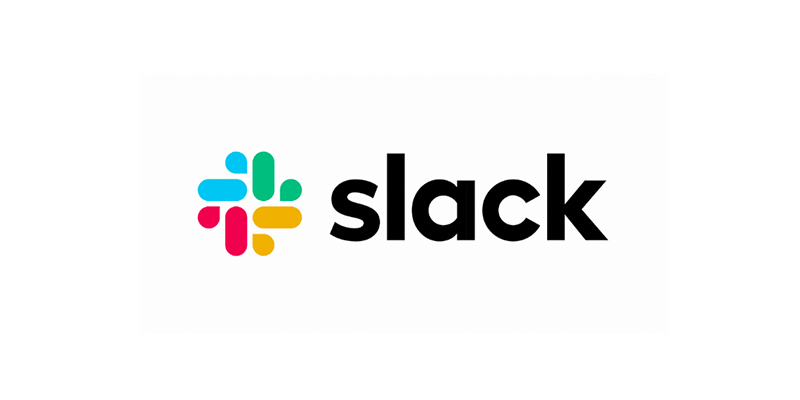 5. Zoom
The software allows to host up to 100 participants with no cost with a limit of 40 minutes on group meetings. The number of participants can be hosted from 100 to 500 with availing additional features paying from USD 14.99 to USD 19.99.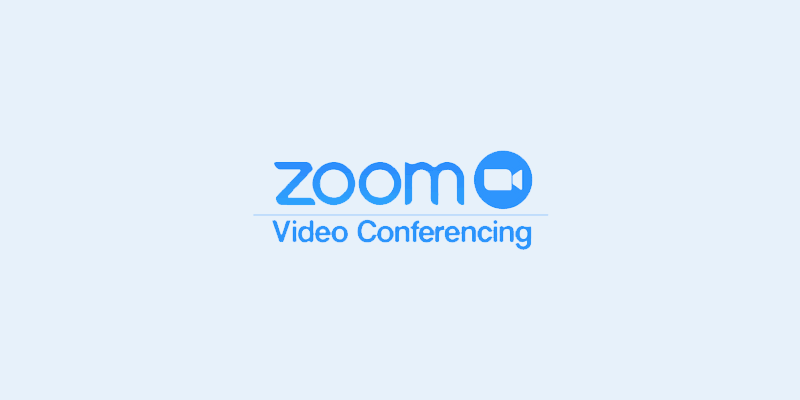 How to improve team communication
Poor communication at work leads to misunderstandings, missing deadlines, arguments which adds up the stress for every team member. Here are some of the tips to improve your communication. 
1. Identify the root of the problem: To improve team communication start with analysing what we lack and where we lack. To begin it from the root cause and addressing them properly is a way to improve team communication. This reduces half of the efforts in improving team communication. 
2. Be clear: While communicating, be clear and specific so that they are clear about what they are responsible for. Make sure the entire team knows the scope of the project and to clearly explain the expectations from each and every member of the team. 
3. Meetings at regular intervals: Meetings should be properly conducted at regular intervals. There could be many things running on the minds of the team members. Regular meetings happen as a chance to address all the issues they face while working on a project.
4. Encourage feedback: Encourage your employees for clear and detailed feedback. Well, no one is perfect. So we all need constructive feedback to know about us.
5. Communication training: Communication programs helps and improve the communication skills of the employees. The communication skills improve not only conversation skills but also the presentation skills, managerial skills, etc. This helps in the effective communication of the employees. Such training investments for the employees should be considered as an asset of the company.
Method of communication: As we have seen about it earlier, there are a lot of methods of communication like verbal communication, non-verbal communication or a mix of both. The organisation should opt for a better method of communication considering the nature of work, the presence of employees, etc. Some employees of the organisation would be remote workers. Therefore, all the aspects should be taken into consideration, and the best mode of communication should be chosen. 
FAQs
What is team communication?
Most of the teams work independently. All the interactions, exchange of information that happens between the members of the team is team communication. 
What is a remote team?
A remote team is comprised of workers/employees responsible for a project working from different geographical locations.
What are the effective team communication tools?
Skype, Google Hangouts, Slack, Zoom, GoToMeeting are effective virtual communication tools. Gmail, WhatsApp groups, Telegram groups are effective messengers for a group. 
How to improve team communication?
Being clear and specific, scheduling meetings at regular intervals, encouraging feedback from the team members, investing in communication training are some of the ways to improve team communication.
What are the methods of communication in the workplace?
Verbal communication and non-verbal communication are commonly known 2 methods of communication in the workplace.
Why is team communication important?
Team communication is important to exchange information with the team members helping to achieve productivity, output, and morale in general.