In today's modern era, remote work has gained immense popularity due to its several advantages of flexibility and comfort. The remuneration and perks are attractive, and the opportunities are also impressive. But still, there are challenges which remote professionals need to combat to stay steady and productive. According to the remote study by Buffer, One of the most concerning challenges has been loneliness while working physically away from the office premises. The article will provide the key tips on how to combat remote work loneliness efficiently and effectively for an excellent future.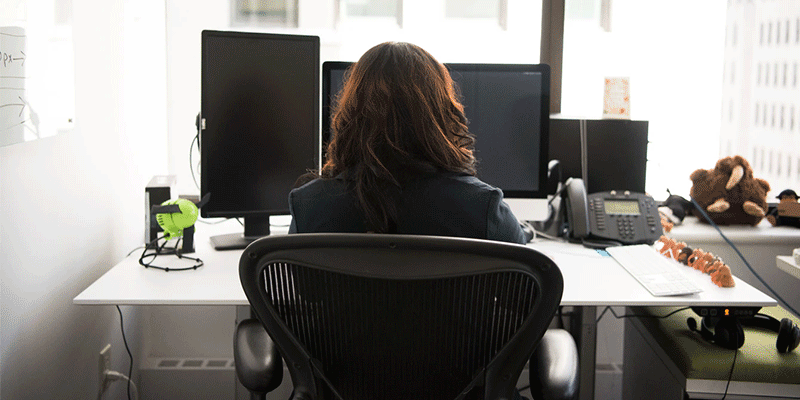 Before we proceed towards discussing the tips on how to avoid loneliness as a remote worker, let us understand why do we at all need to be so attentive on combating remote work loneliness. Loneliness is not a technical jargon; it is an emotion that needs to be controlled and overcome. It needs tuning of your self and sync your mind to the changing work atmosphere opted by you. The feeling of working from home lonely generates mind block hampering your mental and physical health, social connects and at the end your productivity and work quality. It is hence advisable to combat loneliness and remain active and productive.
How to combat remote work loneliness?
Communicate online with your manager, team, and peer

Join a group or a community

Leverage remote work schedule flexibility

Design your workspace smartly

Analyse your day

Opt for break sessions with co-workers

Fix your working hours

How can employers contribute to combating remote work loneliness?
Important Tips
Never neglect the feeling of remote work loneliness. Consider it critical and adopt appropriate measures to combat is as soon as possible. It is a serious deterrent to your future career.
1. Communicate online with your manager, team, and peers
Technology advancements are a real boon for professionals to combat remote work loneliness. Video conferencing and web meetings are two very efficient methods to feel the essence of face to face conversations while working remotely. You feel connected with the team since you can observe and visualize the facial expressions. Facial expressions play a major role in effective communication between the team members.
Must read: Best Remote Working Tools That Make Life Easy
Though chats and internal messaging services create a difference in communication, they do not capture the emotional aspects and sometimes may mislead the entire communication. To avoid such kind of a scenario, it is advisable to leverage the best video conferencing tools and software to resolve the problems of working from home lonely.
Tips
Miscommunication and lack of communication both seriously affect the productivity of remote professionals. So whenever you anticipate such issues, jump into a video call or in the worst case in an audio conversation for a smooth resolution. It not only helps to improve your interpersonal relationships, but it also serves as an efficient weapon to combat loneliness. 
2. Join a group or a community
Remote working in an isolated corner inside your home generates a feeling of negligence and loneliness. A good option is to join a coworking space to overcome remote work loneliness. Some companies provide membership benefits of shared office space. Once or twice a week you can work from a coworking space, engaging with people of similar professions and skills. Sharing your knowledge and discussing different topics help to combat loneliness as well as enhance your experience.
You can even join communities involved in voluntary work or any sports activities in groups. These provide opportunities to mingle with various types of people and interact with them constantly. Your mind is relieved of the boredom and loneliness. When you get back to your regular work schedule, you feel much refreshed and energized. Your productivity increases, impacting your future growth positively.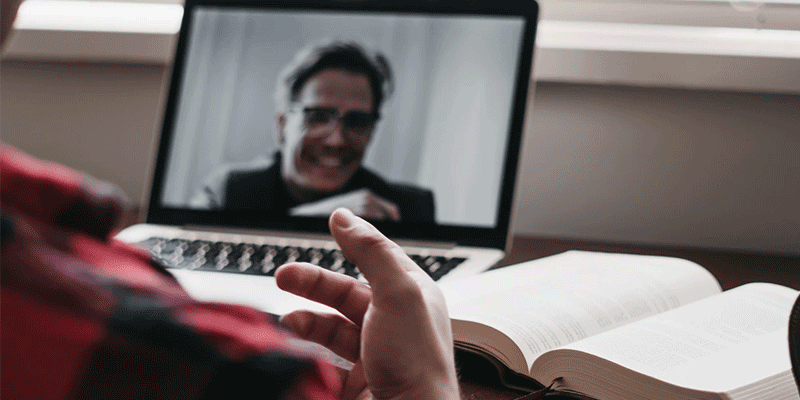 Important Fact
Staying aloof from social activities or lazing at home without any physical activities majorly affects our mind and body. Even if you are gifted with options of being engaged in a community, your ignorance and lethargy tend to hover you forcing you to a state of isolation and loneliness. Hence you must strive to remain active and enthusiastic as much as possible to activate your brain, stay positive and increase your productivity.
3. Leverage remote work schedule flexibility
Flexible work schedules are one of the important driving factors encouraging many professionals to work remotely. They need to leverage this advantage to overcome the work from home lonely problems and issues. Fix up a daily work plan and carve out time to engage in breaks and activities to stimulate your brain.
While working remotely you possess the luxury of adjusting your work schedule for your personal and health benefits. Occasional breaks and indulging in sports or social activities are major weapons to combat remote work loneliness. You can opt for a coffee break at a nearby café or coffee parlour or even go for a short drive in your neighbourhood. If you love sports then you can go biking or walk in a park nearby. You can play with your pet or kids too.
Must read: 14 Best Productivity Tips to Achieve More At Work & Life
These activities provide relaxation and relief from the mental stress that you may exhibit while working remotely in a lonely workspace at your home. Your thinking ability enhances, you remain active and energized and you are never encircled into a life of loneliness. 
4. Design your workspace smartly
Working remotely at home does not necessarily mean you need to keep your things cluttered. If you design your workspace efficiently and decorate elegantly, your mind and heart stay rejuvenated and active. It significantly assists you to overcome remote work loneliness.
Display pictures of your interest and choice to relax your eyes, preventing brain saturation. Your travel pictures or pictures of family and friends are a good means to combat loneliness and an efficient stressbuster. If you love flowers and plants, place some small pots near your desk. Greenery is said to influence your mind and body positively. Caring and nurturing them create a bonding that relieves your brain from the negative effects of loneliness.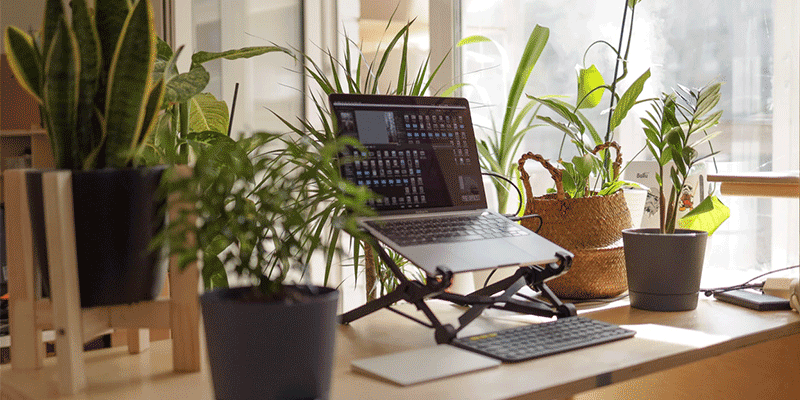 Ardent lovers of music can even play some light music at their work desk or even use the headphones to listen to the music of their choice. Music is an effective mechanism leveraged by many remote professionals to overcome the difficulties of work from home lonely environment.
Tips
If you have a hobby or a special skill in gardening, music or photography do not neglect it for the sake of your work. If you have opted to work remotely, these hobbies are an efficient means to overcome loneliness.
5. Analyze your day
The best way to understand the moments you feel lonely is to analyze your day at the end of your work schedule. To list down the different situations you have experienced throughout the day which made you feel lonely, ignored, isolated and insecure. This practice is one of the efficient ways to combat remote work loneliness.
For each of the listed situations, you need to craft a resolution to avoid them or reduce them as much as possible. The list will assist you in rectifying and improving your remote work life. Certain situations can be discussed with your team or manager and rectified. Some situations demand ways to relieve mental stress. Think of the various ways of resolution and put it on trial. Monitor yourself for a couple of more days to notice any changes. Once it starts working, you will realize the benefits and inculcate the habits eventually driving you to overcome the loneliness ailment.
Suggested Read: Deep Work Summary: 5 Key takeaways to help you be more productive
Important Tips
If you feel working at certain hours in a day, for example, early mornings or late nights, increase your attentive power and productivity levels then utilize the same for your benefit.
6. Opt for break sessions with co-workers
In many cases, remote professionals either work in a nearby location to the company's office premises. There also can be situations when remote workers may be co-located in a certain region. It is advisable to leverage these advantages to your benefit and use those as a weapon to combat remote work loneliness. 
For the first case, you can visit the office location maybe once in a week and socialize with your team and manager. Engage with them on business matters or casual conversations. It will relieve you of the feeling of ignorance. Meeting with all helps you to overcome the feeling of loneliness. Socializing with your peers enables knowledge sharing and resolving clarifications. You do not feel left away from the team. The mental stability enables you to increase your productivity levels and ultimately is beneficial for both you and the company.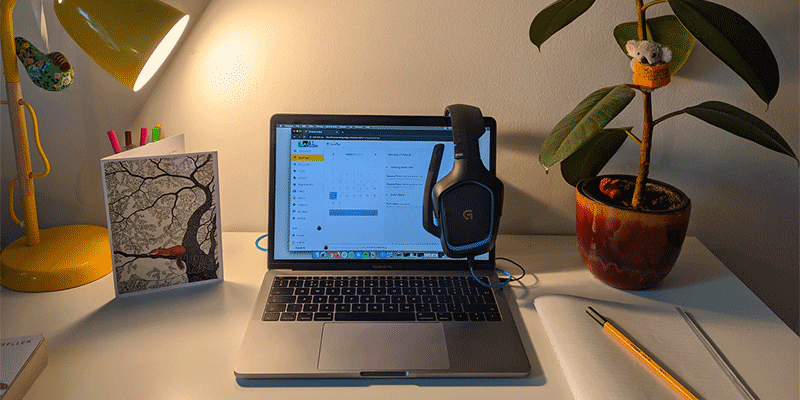 Read: Synchronous & Asynchronous Communication For Remote Work
As for the second option, remote professionals can team up with fellow teammates residing in a common location and work together once or twice a week. That facilitates the exchange of ideas and knowledge sharing, eliminating the feeling of loneliness.
7. Fix your working hours
It is very important to follow a fixed work schedule with few exceptions depending on the work load. Remote working allows flexibility but that does not imply you go on working without resting your mind and body. You need to avoid your brain from being fatigued and burned out. A stressful mind tends to be easily engulfed into a world of loneliness, mainly due to lack of energy and lethargy. 
You can negotiate and sync up your work hours with your manager and remote team. Do not overwork or overshoot your regular schedule out of overconfidence. Plug off your day as you end up with your working time and engage in activities that help in revitalize your brain. Play with your pet or your kid, talk to a friend or a family member and even pursue your hobbies or areas of interest. The other options are to attend a sports event or engage in any sports activities. The fact of reenergizing and rejuvenating yourself at the end of the day will assist in combating remote work loneliness. 
Important Tips
Draw up a work calendar with your To-Do List activities daily, allocating the time for each of the tasks. The tasks must be subdivided into professional as well as personal activities. You need to religiously follow the time allocated and also be prepared to keep some buffer for the complex tasks.
Must read: Managing Remote Teams: 13 tips that will come handy
8. How can employers contribute to combating remote work loneliness?
Employers can play a major role in assisting and supporting remote professionals on combating remote work loneliness. Let us discuss some of the key tips which companies can adopt to help their remote team and motivate them to work
Provide membership benefits of being associated in a co-working space. Companies can arrange for perks or stipends monthly or yearly depending on the policies and rules. Offering to bear the costs of attending some sports activities is also a great option to assist remote team members in overcoming loneliness.
Scheduling a team meets regularly through platforms like UnRemot help in collaborating with the remote professionals efficiently. They feel connected, sharing their concerns, talking about their interests and even discussing any roadblocks in completing their assignments. Eventually, the remote workers are not engulfed in a feeling of loneliness.
Set up company events yearly in a location convenient for the remote professionals to attend and feel being a part of the greater community. The events help in building up acquaintances and professional relations. Remote professionals can collaborate and socialize with the other company members thus increasing their connections within the organization.
Daily stand up meetings are very important to provide due importance to all the remote team members. They do not feel ignored or left out of important company decisions. Over and above they can share their work progress, speak out their clarifications and seek assistance from their peers and manager. The meetings need to be arranged online at a common time that suits the location time zones of the remote team members.

Encourage remote team members to share their interests and hobbies other than their regular work assignments. You can even conduct quizzes, debates, and seminars among the teams to generate a feeling of being part of the team. This would certainly help the remote professionals in eliminating the feeling of loneliness.
Next time when you ask the question of how to avoid loneliness as a remote worker, do not forget to scan across the tips provided in this article. You will surely benefit from them if you follow them sincerely and diligently.