Remote working is now a popular phenomenon in the professional world. Though it is gaining substantial importance in many companies, their employees and with freelancers yet many questions circle what is remote working? Is it safe and advantageous for the future growth of an individual? How can a person work remotely? And last but not least what are the pros and cons of remote working? In this article, you will be guided on the details of what does working remotely mean and its benefits.
"Remote Work" – The Definition
 What does working remotely mean? In simple terms, "Remote Work" is the feasibility of working from anywhere remotely without commuting to the office. Professionals have the flexibility to select either a few days of a week to work remotely or the entire week. The essence is to finish your assignments within the mentioned deadline.
Suggested Read: How to work from home successfully?
With the advancements in technology, companies and individuals are realizing the benefits of working remotely. It is leading to cost saving, an increase in employee satisfaction, and greater productivity. Companies have the privilege to select the workforce from the respective specialized zones in the world without focusing on a particular location. They gain a substantial competitive advantage over their peers. Freelancers determine their style of conducting business hence they work remotely every day.
Did you know?
Studies have proved that about 70% of professionals working remotely have attained greater productivity than a normal office goer.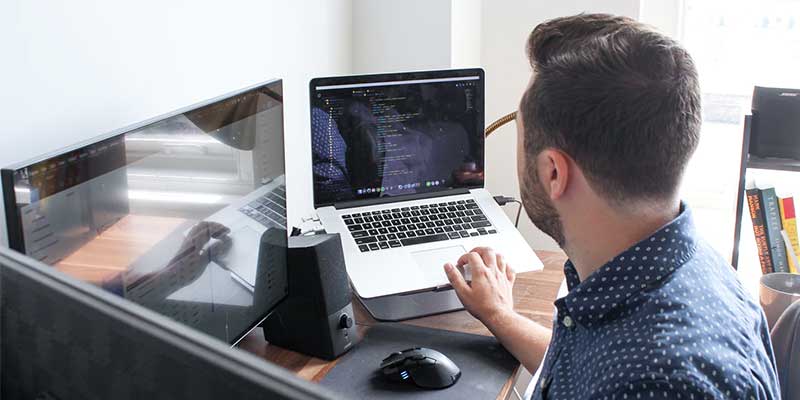 How to Work remotely?
Now that we have understood the basics of what is remote working, let us now discuss how to work remotely? There are plenty of options available for professionals while deciding to work remotely from home. 
Individuals can either select certain working days of the week to work remotely to balance their professional and personal life. Others may opt for a completely remote working life to achieve flexibility in working hours and save time on commuting. They normally meet up with their team face to face monthly or biweekly for interpersonal relations and team alignment. 
Some professionals prefer to work out from a café for a few hours of their work every day. Alternatively, remote teams can connect over Virtual offices platforms like UnRemot.com. The shift from the bounded workspace to a pleasant environment boosts up the productivity and releases mental stress. Majority of the people who work remotely prefer to work from home whereas others select a co-working space for at least a few hours of the day if not the whole day. The co-working space is an office space occupied by people from different professions and different industrial sectors. It helps in creating a mind share between individuals with knowledge sharing of different types of topics.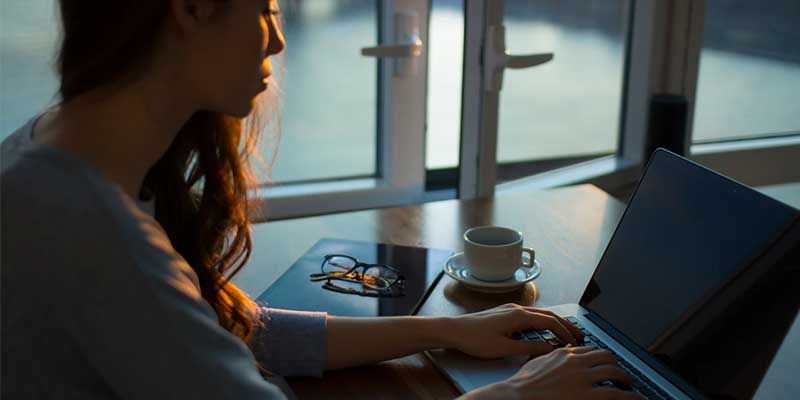 Whichever mode is selected by professionals to work remotely, they try to utilize the opportunity to increase their professional network for future growth and recognition. They tactfully select their productive times in a day and set their work schedule accordingly. Due to the immense flexibility the employee satisfaction index of many companies is on a rising trend. The result is the retention of highly skilled consultants, cost reduction, an increase in revenue and customer base and greater productivity.
The Driving Factors of Remote Working
While understanding the basics of what is remote working, it is very important to understand the driving factors which motivate a person to work remotely. Many professionals especially the women workforce struggle to manage both work and home lives. There are times when the offices are located at a distance which necessitates hours to commute from home. Traffic jams or unanticipated transport issues further enhance such difficulties.
Also read: Remote Working trends 2020
All these factors negate the outcome of an assignment, resulting in delays and failing of deadlines. Associates tend to get lethargic or demotivated, affecting the health of a company. In turn, if they are granted the flexibility to work remotely the productivity gains are increased exponentially.
Work remotely meaning has been occasionally distorted by the words "work from home" or "Flexi hours". Though they sound similar there are lines of difference between them. Work remotely does not mandate working from home. In fact you can work from a different country, city or a coworking space as well. Sometimes you may not have the Flexi hours advantage. The company can set fixed office hours even if is working remotely and professional need to strictly adhere to the timing ensuring their availability and accessibility.
Tip: Before deciding to finally work remotely, it is very essential to judge whether you are convinced of its benefits and also if you are motivated to attempt the particular way of work.
The Pros and Cons of Remote Work
As we advance to our understanding of what is remote working, we need to focus on the benefits of working remotely along with its pitfalls for a better judgement. Let us first discuss the pros 
Pros of Remote work
Increase in Productivity levels
Surveys and researches have proved that an associate working remotely is likely to achieve higher productivity gains in comparison to a person's daily commuting to the office.
First and foremost companies are now hiring skilled employees irrespective of geographical distances from their headquarters or operational offices. The composition of highly qualified and experienced staff within a company increases the efficiency and competency levels. The employees working from remote locations contribute jointly to the company's growth. They judge their effective times in a day to schedule their work hours. On the top, if they are granted Flexi hours then the productivity and satisfaction level is further enhanced. In remote work places, the distractions are comparatively less allowing work to be completed faster with better quality.
Cost reduction is one of the significant benefits of working remotely. Commuting to the office daily and sometimes long distances amount to higher expenses that need to be borne by the employees. A significant part of the wages is saved if the commuting is reduced considerably. It has a direct effect on the lifestyle of the people working remotely.
Companies are also able to reduce costs since they can avoid allocating workspaces and other infrastructure facilities. Cost reduction impacts the revenue earnings of a company and in turn the percentage hike in salaries. 
Interesting Fact: Employees commuting daily to the office and sometimes working in night shifts often claim additional allowance from the company. Working remotely almost negates the chances of claiming the same which in turn is beneficial to the company.
Regular commuting through private or public transport, sometimes long distances through traffic jams, has been a source of complaint from many professionals. Health issues are a growing concern among them, resulting in increased mental and physical stress. This, in turn, hampers productivity and efficiency in work. Some even fail to complete their regular work outs which reduces their physical strength and stamina levels. Commuting is avoided significantly when we work remotely, leading to better health both physically and mentally.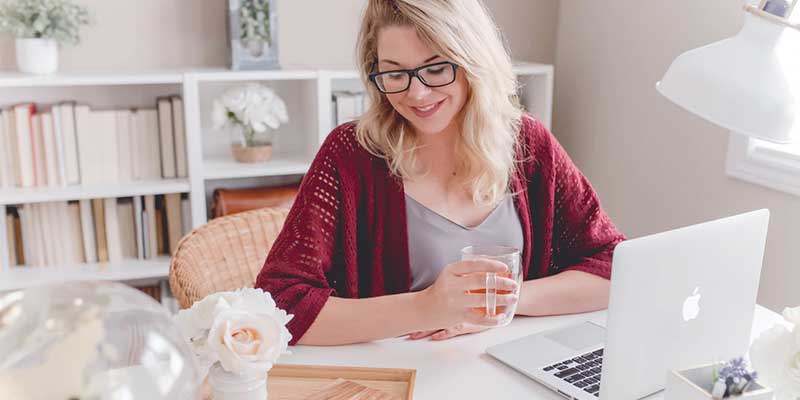 Working from office may lead to irregular and unhealthy food habits due to the constant pressure of meeting deadlines within the stipulated office hours. Remote working induces flexibility and more productive work hours. Professionals can maintain their food habits comfortably without any difficulties. It leads to better health and a better life.
Harness your communication skills
Remote working demands excellent communication skills as you need to convey your messages clearly to your stakeholders, supervisors, and peers. Failing to do that will bring in misunderstandings, passing incomplete information and sometimes even incorrect messages as well. Hence it is a great opportunity to improvise your communication skills to suit your needs. You will be forced to find out new techniques in imparting your messages through impressive communication skills.
Did you know?
Many professionals attend special communication classes and extempore sessions to learn the proper methods of speaking. It helps a lot in their professional careers and extremely beneficial while working remotely. 
Working remotely provides the professionals with the leisure of working from home in their independent way and equally balancing their personal life. This has a significant impact on their satisfaction level. For many every day commuting is a serious concern especially when the travelling distance is more coupled with heavy traffic during office hours. Avoiding the commuting part is a big relief for them, reducing daily anxieties and maintaining proper health.
Tip: A satisfied employee will possess the right attitude and dedication to complete an assignment much before the stipulated time. A company can expect greater productivity coupled with the high quality of work from such individuals. Hence companies and firms should encourage their employees to work remotely for a better satisfaction level and greater outcome.
Regular office goers often face the risk of job loss owing to ill health or personal problems or health problems of family members. Working in companies who mandate availability in person in the office, projects them into difficult situations. They may be under the constant stress of losing their jobs. There may be a tendency to shift from those companies to one which offers greater flexibility in jobs.
Companies with the flexibility of allowing their employees to work remotely are likely to earn more loyalty and long term relationship. Their employees enjoy the benefits and in turn feel the responsibility to remain dedicated and sincere in delivering their work on time and with better quality.
The decrease in Sick leaves
While discussing the question of what is remote working, many people are inquisitive to know whether they are permitted to work remotely when they are sick? Well, the answer is Yes. There is no one to stop you from working remotely even if you are sick. It entirely depends on the individual and his or her physical condition of whether the work can be executed. Moreover, even if you are sick at home or admitted to a hospital or visiting a doctor, you can remain connected to the outside world with your laptop and internet connectivity. That is one of the benefits of working remotely.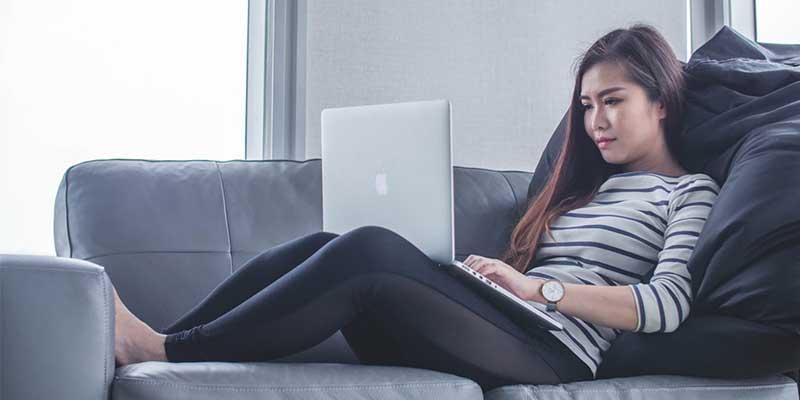 The result of such an advantage is the decreasing tendency in applying for sick leaves. Both the employee and the employer are benefitted. The employee need not lose the sick leave balance and the employer does not experience work delays or loss due to the absence of any employee.
Cons of Remote Work
There is a common fear among professionals of being isolated while analyzing the details on what is remote working. Since they are not present in person, a feeling persists in their minds that they may be missing in important meetings and discussions. 
Tip: The best way to get over the fear of isolation is to engage in video conferences and web meetings as much as possible. Fix the hours in a day when your employer expects you to be available. Meet up with the team once in a week or 2 weeks for in person discussions to ensure you do not miss out on anything important. An alternate option is to go for a co-working space where you will not feel isolated since you will get a chance of interacting with other professionals who work remotely.
Remote working demands self-motivation remain focused on your work. Since there is no one to encourage or motivate you to keep working, there is a tendency among professionals to deviate and lose focus. Employers will be disappointed if you do not deliver your work within the scheduled time. 
Tip: Meditation helps a lot in increasing self-motivation, patience and concentration level. But if you feel that you are facing issues in concentration then it is recommended to avoid working remotely or maybe once in a while when you encounter any unavoidable personal or health issues.
Working remotely often induces professionals to work for extended hours. Since they do not have to commute and have the flexibility to work whenever they want to, they tend to work more than a normal person who travels to the office daily. This may adversely affect their health and in the long term reduce the productivity and quality of work.
Tip: Planning the working hours in a day with the tentative start and end time is very essential while working remotely. If you follow the routine strictly with few exceptions, then you will avoid burning out due to excessive work pressure.
Self-analysis for fitment into Remote Working
Till this point, hopefully, you have understood the details on what is remote working along with its pros and cons. Now comes the most important judgement, analyzing your self to finalize whether you want to opt for remote working or travel daily to office. The following points will guide you in the judgement and analysis process:
Measure the productivity levels by working from the office and working remotely for a few days.
Try to check whether you can concentrate on your work at home without being distracted by household chores or the family members
Judge your communication skills and check whether you can impart your messages clearly without any discrepancy
Maintain interpersonal relations with your team and employer and frequently follow their reactions through emails or video conferencing on whether they are ready to accept you working remotely
Check on your focus and concentration levels for a few days to decide if you can stay motivated maximum hours of the day
Find out alternate options of working remotely – home, co-working space or working remotely 1 to 2 days in a week. You must select the option which suits you the most.
If you have a team working with you or under your supervision, then you must positively check whether you can trust your team without meeting them in person
Another important point to verify is whether you are experiencing a feeling of isolation or insecurity while working remotely 
Since you will now have to handle your laptop and the needed infrastructure facilities on your own, ensure that you can handle that without any support from your office infrastructure team
Remote Work Misconceptions
Though remote work is gaining prominence among the companies and their employees and there is a growing rise of free-lancers, yet there are certain misconceptions about this modern style of working. Let us discuss some of those topics and try to remove the misunderstandings on remote working.
Many people are of the notion that since remote workers operate from home, they are lethargic and tend to avoid work. There is a general feeling that they leisure at home watching TV or engage in personal activities more than the regular work schedule. Studies and surveys have proved the concept to be wrong. Remote workers are more inclined to follow a strict schedule daily. They wake up early in the morning and work often more than the normal office hours. They are accessible constantly on phone and emails, and even via video conferences, web meetings and some occasional in person meet ups as well.
It is an acceptable fact remote workers are not available daily for in person meetings or discussions. Having said this, they are always connected to their employer and team via emails and phone calls. They respond sincerely whenever they are contacted. The majority of remote workers possess strong internet connectivity and excellent telephonic arrangements to avoid any disruptions in communication. Since they harness their vocabulary and interpersonal skills, it is very convenient to understand the messages conveyed by them. They are seldom misunderstood or misinterpreted.
Professionals working remotely possess a fear that they are expected to be available full time since they have the luxury to work in a co-working space or at home. They remain worried about their rest time and breaks and in turn their personal life as well as physical and mental health. But they must rest assured that employers who allow their employees to work remotely never desire to burn out their associates. In fact, they are more keen to work out the daily hours and plan accordingly.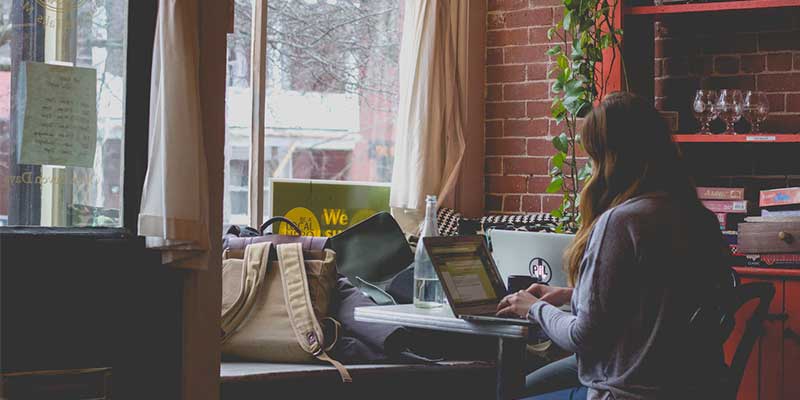 Important Facts on Remote Working
Freelancers stand at the most advantageous position when it comes to remote working. Most of them work on a contractual basis or on per day remuneration. The majority of the companies and firms expect them to work remotely and deliver their services timely. Entrepreneurs can prefer working remotely without hampering their business execution. Some business operations can be monitored from home for which you do not need a dedicated work space for yourself and your employees.
For professionals employed in a Corporate office, the decision of working remotely will depend on the company policies and norms and also the decision of the supervisor. Hence before deciding on working remotely, you need to be first acquainted with the company rules. If the company norms do not permit remote working, then the option is completely ruled out. On the other hand, if there are norms for remote working then as a next step you need to discuss with your supervisor for the required approvals and procedures.
Once your supervisor agrees, you must decide on the daily mode of working since there will be a significant impact on your future professional life and career. Many companies mandate the creation of a strong business case for granting permissions on remote work. The business case must be properly thought of by showcasing the qualitative and quantitative benefits of working remotely.
Remote Working is truly a gift for those who are struggling to meet the balance of professional and personal life or have trouble commuting long distances. It relieves them from the unnecessary anxieties and mental stresses. They remain focused on their work and perform their jobs much better than they would have done travelling to the office every day. Companies are slowly realizing the benefits of remote working and are deviating from the traditional working style to the modernized style of working. 
The interesting concept of remote working is building up a global team that can be present anywhere in the world. But in the end, they collaborate in creating a healthy work environment through the magic of advanced technology of the modern era.