Gone are the days when you had to stick to the calendar, prepare everything beforehand, and burn a tiny hole in your pocket for the field trips. Virtual is the new reality and is now used in ways that were previously unimaginable. Virtual field trips have been taking over the education domain. It makes learning more realistic and fun. The biggest perk is that it is free of cost. Relax and soak in history and magnificence of the world without moving an inch from your comfort. Virtual advancements have removed the constraints of time, cost, and location making everything accessible in a few taps and clicks. Now the question is, what is a virtual field trip?
Content Index
What is a virtual field trip?
Different types of virtual field trips
How do virtual field trips work online?
Why use virtual field trips in classrooms?
Best virtual field trips
Pros and cons of virtual field trips
Best practices for virtual field trips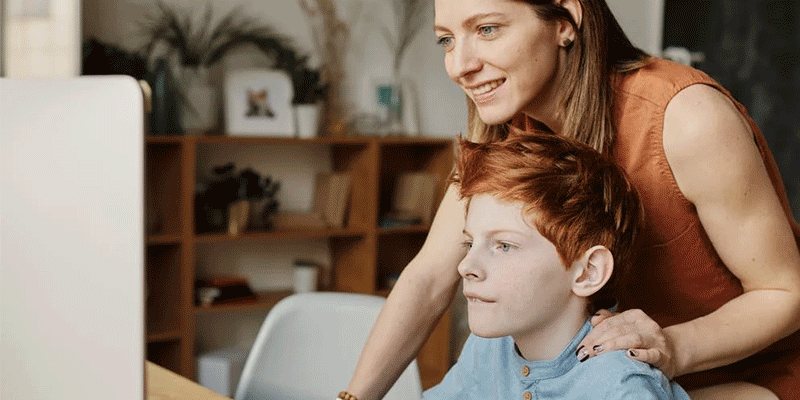 Best virtual classroom software in 2020 | Set up your Virtual classroom
What is a virtual field trip?
Virtual field trips are an online tour that permits students to explore places related to their course subjects, making the learning more intuitive safeguarding their interests. During a virtual field trip, students can be guided through galleries, iconic national landmarks explicit to the course content. A virtual field outing can constitute live performances, seminars, or even talk with leading pioneers in a particular field of study. It upgrades the overall experience and involves vivid enhancements. These field trips have a reality dimension with a structured point of view when compared to traditional bookish course plans. Virtual field trips give insights into national and worldwide perspectives.  
Nowadays, more schools are utilizing video conferencing to lead virtual field outings which opens the door to flexibility and customization. The magnificence of virtual field trips is that there can be tailored experiences, each one being unique meeting the instructive objectives. Virtual field trips additionally permit students to meet with prolific personalities one on one for a small amount of the expense than bearing the price and hassle of an actual physical visit.
10 Teacher interview questions & answers | Guide to teaching interview
Studies show that virtual visits extend students' comprehension of what they are learning and that innovation permits them to widen their imagination. The learning extends beyond four walls, and thick book pages since virtual field trips can allow them to explore far and wide. Video conferences between accomplice schools allow students from various continents and descent to share a global bond giving them diversified exposure.
What are the different types of virtual field trips?
There are two kinds of virtual field trips accessible. 
1. Packaged
Packaged or bundled virtual field trips are typically sorted out into three essential sorts:
Commercial: Commercial destinations need to offer something to the visitors. The visitor is enticed into visiting a tourist or vacation destination. 

Educational: These are widely used for particular courses by teachers and students to cover the course plan.

Informational: Informational trips are used to spread awareness for a good cause.
How to write a great cover letter for teacher jobs?
2. Customized
These are expensive and have a limited audience range. The entire trip is curated and personalized for a specific objective.
How do virtual field trips work online?
When compared to traditional field trips, virtual field trips are less strenuous to plan. You can even plan a trip tomorrow because prerequisites are minimal. This is a perfect solution and a safe alternative too. Various tools and video conferencing mechanisms make the entire process frictionless. All you need to do is find an ideal tool that fits the course agenda retaining the course scope. Here is the list of virtual field trips tools which can be availed for unparalleled experiences and how do virtual field trips work online.
1. Google Earth VR
Google Earth VR genuinely carries the experience to the next level. Anybody with a VR headset can zoom over the earth and explore 3D structures and geology and enjoy a 360-degree perspective. Google Earth VR offers a delightful learning experience. It is a free tool but requires considerable investment on VR sets.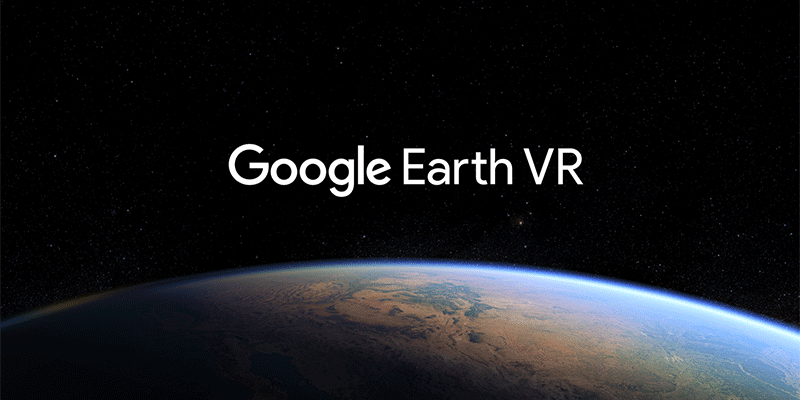 21 Best Online Teaching Tools | For Better Virtual Teaching
2. NOVA
NOVA gives striking models with wonderful pictures. Videos, articles, and interactives are accessible on themes including Engineering, Space, Evolution, Physics, Body, Planet Earth, Maths, Military, Espionage, Tech, History, and many more. Students are associated with numerous honour winning partner sites including Nova Education, Nova Next, Nova ScienceNow, The Nature of Reality, Nova Labs, and The Secret Life of Scientists and Engineers.
It has an impressive assortment of science narratives, which clients can see online through YouTube. Every Nova program has a separate site with connections to recommended Web Links. Each intuitive game on the site incorporates supportive instructional exercises that assist students with how to play topics for understanding the crux. This free tool is suitable for grades Pre KG to 12. 
3. Google Lit Trips
Students can utilize Google Lit Trips to explore the social and geographic setting of abstract work. This opens doors for innovativeness and freedom with motivation to learn more. Google Lit Trips let students use Google Earth to explore areas over 100 titles going from fiction to nonfiction. Users can select a title and get a downloadable ZIP through email. Once opened, zoom in to see a spring up video, photograph, instructional exercise, educational content, or question about that land locale or spot in the storyline. 
They're a cool turn on contemplating books and accounts; the merging of stories and topography will be remarkable and welcoming. This will require a gadget that supports Google Earth. The tool is free and is suitable for grades from KG to 12.
10 Best Online Whiteboards For Better Remote Meetings
4. Oddizzi
Oddizzi is an incredible tool to get kids engaged with finding out about geology and worldwide culture. Students venture to the far corners of the planet by tapping on pinpoints on a guide or exploring through six major theme territories. Find out about topographical highlights like food, cultivating, and reasonable exchange, atmosphere, and climate frameworks, or various nations and their societies and customs. Every subject has varying content of the text, recordings, pictures, fun realities, and connections to related themes.
Oddizzi is packed with fun assessments and content that can assist students with understanding the world like never before. The best highlight is that it permits children to make genuine connections with kids from around the globe. This paid tool is suitable for students from grades 3 to 12.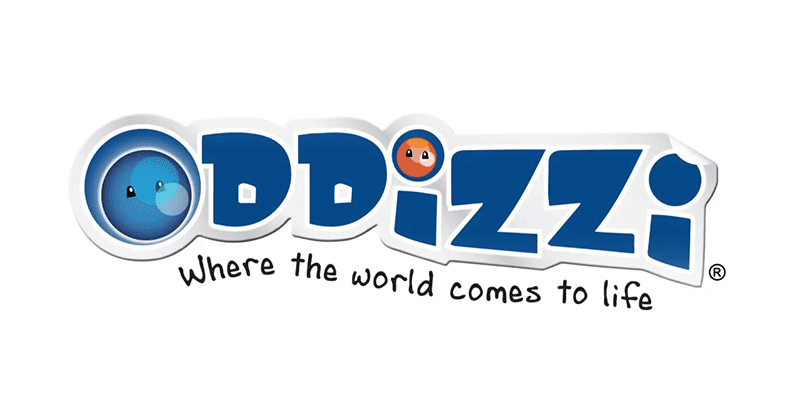 5. Expeditions
Expeditions offer a wide range of VR field trips where every campaign is composed of different scenes that incorporate 360-degree displays and 3D pictures. It is supported by Google and various accomplices like Planetary Society, WNET, Houghton Mifflin, etc. It aids in learning with stunning pictures of the universe with immense flexibility. Expeditions comes in two modules: free and paid.
Introduction to the world of e-learning and e-learning methods
6. Nearpod
Nearpod is a tool for intelligent learning and assessments. Users can transfer recordings, pictures, sound files, and PDF documents and take numerous tests and surveys. Teachers and students can equally contribute to learning via collaboration boards. Teachers can screen progress either from the site or through the application. Nearpod gives prompt input and informs teachers where reteaching would be profitable. Nearpod has both free and paid versions suitable for kids studying from grades K to 12.
7. National Geographic Education
National Geographic Education site can be utilized for topography based lessons and related topics like climate, flora and fauna, history, and culture. The content is in the form of exercises, recordings, photographs, interactives, maps, and much more. The National Geographic Education site offers broad, top-notch content for geology, world history, science, oceanography, nature, designing, cartography, and recent developments. Stunning videos and hypnotizing photographs of animal life, characteristic wonders, events, making learning quite engaging. Students can take virtual field trips, study maps of the world through history or themed by subject, and make their own guide based stories. This is completely free and is used effectively for students from grades Pre KG to 12.
Remote education jobs | How To Land Remote Education Jobs
Why use virtual field trips in the classroom?
There are various reasons to answer the why use virtual field trips in the classroom question.
Aligned with the curriculum with a seamless learning

These can be real time-savers as they explain the most complex of concepts in an illustrative way

Some of the tools come with post quizzes and assessments to gauge the learning effectiveness

These are perfect solutions for a budget constraint institutions

The learning outcomes are immensely growing in leaps and bounds

There is absolutely no physical boundary and exploration is limitless
What are some of the best virtual field trips?
Virtual field trips make it possible to tread literally anywhere anytime. Be it Sahara or Antarctica, even inter galaxy expedition is possible which is otherwise unachievable in reality. Here are some of the best virtual field trips.
Museums like Musée du Louvre, British Museum, National Gallery of Art, SFMOMA, Museum of Science, Vatican Museum, Museum of Fine Arts, etc

Landmarks like Ellis Island, Mount Vernon, Buckingham Palace, White House, Mount Rushmore, etc

Zoos and Parks like Yellowstone National Park, Reid Park Zoo, Georgia Aquarium, San Diego Zoo, Bronx Zoo, National Aquarium, Smithsonian National Zoological Park, Grand Canyon National Park, Craters of Moon, etc

Manufacturing plants and industrial tours

Space and inter, intra-galaxy tours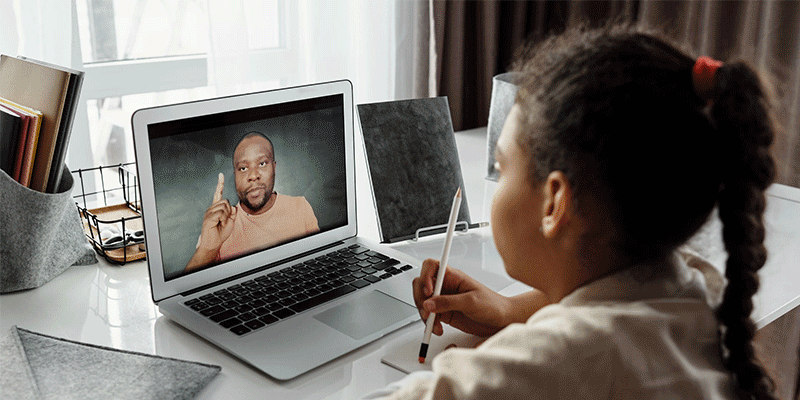 Online Tutoring Jobs | How to earn as an online tutor
What are the pros and cons of virtual field trips?
Virtual field trips can not totally eradicate real field trips because of several reasons. The genuine experience is quintessential. This lacks in most of the virtual field trips. But virtual field trips come with many positive points which get most of the limelight. They are cheap and can be availed in all sizes of schools to every class of people. They enforce a rich learning methodology. The students become quickly adaptable to technology too.
But it has downsides too. A lack of technological prudence can make it go to waste. Virtual visits can't offer touch, smell, and aural emotions. The teacher needs to put in extra effort in planning the discourse, bit by bit, to keep it engaging and captivating. Long hours of virtual field tours can bore people and should be broken into consumable sessions.
What are some of the best practices for virtual field trips?
Grabbing the attention of the students is quite a task. Going past the essential bookish information and retaining the enthusiasm, making learning extraordinary are all now possible because of virtual field trips. They have become a helpful methodology for learning via connecting. Utilizing innovation, virtual field trips permit teachers to get inventive. Accessible at the snap of a finger, a virtual field trip defeats numerous limitations making it an intuitive, powerful tool. The accomplishment of virtual field trips regularly relies upon how well it is planned to get the most out of it. 
1. Thorough research is the key
The teachers must explore themselves as to what to showcase the students. Searching for the right trip within the budget covering the essentials is the most crucial step; otherwise, it would be a total failure.
How to create a webinar | A guide to hosting successful webinars
2. Planning is crucial
Every virtual field trip has an objective. Teachers must gauge the trip in ways that the goal is attainable and students learn the most out of it. This should also include the prerequisite setups if any. 
3. It has to be engaging
Make sure that the students are not just watching but actually participating actively in the discussion. Conduct discussions and assignments to check how much they learned out of the experience. The students must be given a brief explanation, outlining the objectives. There are various ways that teachers can conduct an evaluation and take constructive feedback for future references. Students can share their own involvement in the class or give a detailed account of their first-hand experience.
Best Remote Working Tools That Make Life Easy
Conclusion
Future innovation is constantly improving at a quick pace and with this new innovation creating greater immersive experience via a virtual field trip. Research continues to progress to reap the benefits of augmented reality coupled with virtual experiences. The idea of hands-on work is quickly changing because of new advances in technology making the entire process more seamless, simple, and affordable. The gap between the virtual and reality is slowly bridging up with utmost precision obscuring the differences. Virtual field trips, therefore, can be used as a powerful tool in various domains and not just satiating the learning needs.