Teaching is a noble profession, educating the upcoming generation to establish their career. Teachers also contribute significantly to increasing the competency levels of experienced professionals too. From kindergarten to universities, teaching is the medium to uplift our knowledge level higher and higher up. To be a part of the noble profession, you need adequate qualifications as well as smartness to handle the teacher interview questions.
In the article, we would mainly focus on two very important aspects a teacher must concentrate on. One is how to prepare for a teaching interview? The Other is what are the common teacher interview questions and answers.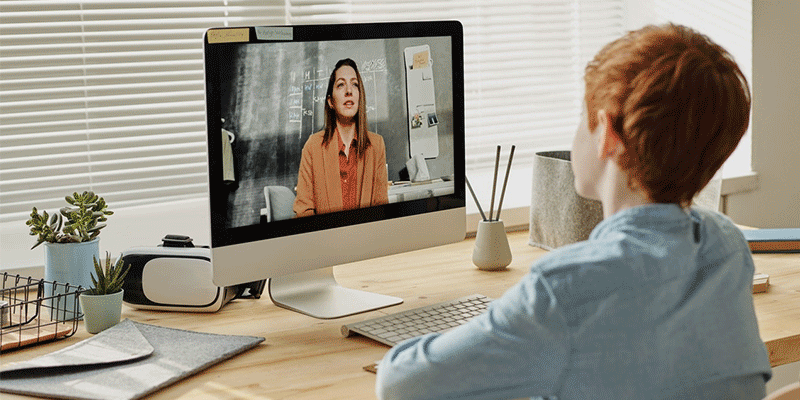 How to write a great cover letter for teaching jobs? 
Important: Preparation on the probable teacher interview questions increases your confidence level and efficiency both.
How to prepare for a teaching interview?
1. Craft your personal philosophy of teaching
As a teacher, you are expected to develop an educational strategy of your own. The strategy must be on first how to plan for a learning session? The next must be curating a methodology of engaging the students during the entire session. The third is to handle the diversities in a class be in the classroom, online or remote. Academic institutions and education-related businesses focus on the philosophy of teaching. The main reason is they want to hire teachers who can bring in innovativeness and thought leadership in their profession.
2. Build a strong and appealing profile
Searching for jobs online on different websites is a common phenomenon among job seekers. Aspirant and experienced teachers are also not an exception. The websites encourage to register your profile with them so that it is visible to prospective employers. Hence it is essential to create a strong and appealing profile to attract the companies hiring teachers. It is one of the important components of teacher interview tips and demands sincere efforts. You must highlight your positive qualities and showcase your experience. Do not forget to mention any awards, certifications or other appreciations obtained.
21 Best Online Teaching Tools | For Better Virtual Teaching
Tip: Scan through various teacher profile or resume samples on the internet. You can even consult with various experts and experienced academicians on portfolio creation.
Remember: Institutions and academic firms first glance through your profile and then shortlist based on the experience and qualifications. 
3. Work on your presentation skills
Smartly and confidently presenting your thoughts and ideas is one of the essential teacher interview tips. You need to be sure, why do you want to be a teacher? Harness the zeal inside you while preparing for the interview. Check on your body language and communication skills. Focus on eye contact and professional manners. Do not overwork on your attitude that may turn out to be harmful during an interview. 
Tip: It is best to practice for a mock interview either with some close friend or family member. The other option is to imagine mock interviewers and present your answers.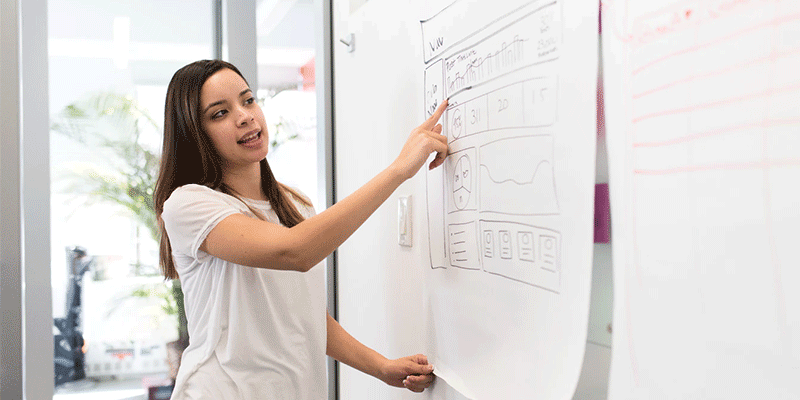 Best resume software | Give the finest first impression
Did you know? The Internet offers numerous topics, blogs, tips and tricks on enhancing your presentation skills. There are online guides and courses available for you to try out too.
4. List down the probable questions
Listing down the probable teacher interview questions and answers for them is a must-do activity. In the next section, we will be focusing on the key teacher interview questions. Statistics and surveys reveal that majority of the academic firms look for the answers to these questions. Therefore preparing them beforehand will boost up your confidence level. You can easily cope up with the interview process. 
Tip: Do not hurry to answer a question. First, be attentive and hear out the query. Pause, recollect the thoughts in your mind for a minute and then answer.
Teaching English Online | Strategies, Requirements, Tips
Remember: Though you will receive a hint on the answers to the interview questions in the article, apply your intellect first. Understand the logic behind the answer and try to explain in your words.
5. Devise a conflict strategy and resolution mechanism
A teacher may encounter with parents and students of varying thoughts and ideas. They may sometimes try to oppose your way of learning. Many a time, they engage in conflicts with each other too in a common study forum or meeting. You need to be firm and steady in such situations. You need to stay calm and not be over judgmental. Try to hear out them and pacify them with proper logic and justification. Do not defend our ideas and beliefs blindly. Learn to admit mistakes if any. Your sole objective must be to increase the trust and confidence with them.
Tip: Conflict resolution is art. You need to upgrade yourself to earn expertise. The recommendation is to read through scholarly articles dealing with conflict and stress management and apply the same practically.
6. Gain adequate knowledge about the institution or firm
While applying for a job, one of the common teacher interview questions is knowledge about the firm or the institution. Interviewers try to understand if you are acquainted about the firm's overview, presence, locations and niche subject areas. So the moment you apply for a job in a firm, dig into the firm's website. Try to understand the mission, vision and objectives. If you have acquaintances in the firm, then reach out to them for additional information.
Tip: Speak about the good and positive aspects of the firms during the interview. Refrain yourself from suggesting any improvements upfront.
Introduction to the world of e-learning and e-learning methods
7. Knowledge on the academic principles of the different educational boards
Schools and institutions need to abide by the rules and policies set by the respective educational boards which they belong. You must be acquainted with the policies and speak about your experience if asked. Freshers may not face such questions, but it is better to be guided by experts on such norms.
8. Prepare few questions for the interviewer
Majority of the interviewers request for clarifications from your end before concluding. It is better to prepare for 1 or 2 questions instead of rambling your minds at that moment. But remember not to overdo your number of queries as it may lead to discontent. The queries must be specifically related to the job and about the firm and not beyond that. You must be humble and polite in your communication. Present with a word of thanks at the end of the interview.
We will now focus on the most probable and key teacher interview questions.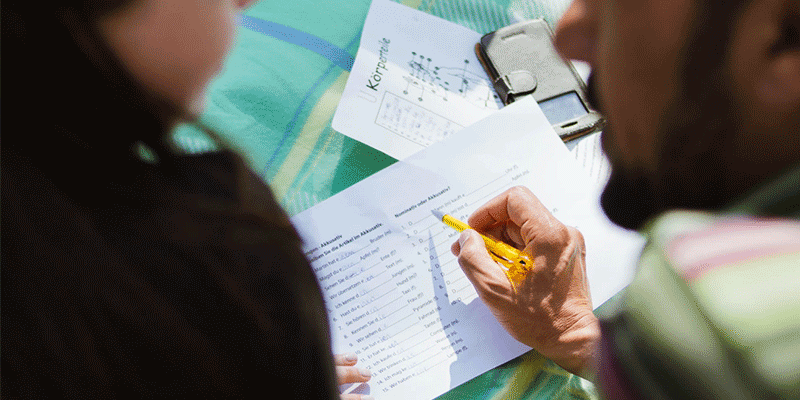 Best virtual classroom software in 2020 | Set up your Virtual classroom
Teacher Interview Questions and their related answers
1. Why do you want to become a teacher?
Your response to this particular teaching job interview question must be on your inspirations and motivations. You need to speak about a moment or a person, the reason for selecting teaching as your profession. You also need to speak about your passion and eagerness to impart knowledge to others. Refer your desire for reading books and expert articles. Talk about the values of learning and spreading knowledge among the masses. 
2. What is your philosophy of teaching?
It is one of the vital and important interview questions for teachers. You have to refer practical examples or share your experiences to answer this question. The strategy for designing a curriculum for a primary section and a higher class is entirely different. Even dealing with the students of various age levels vary significantly. Generating interests among students for a particular subject are demands adequate planning. You need to emphasize your innovative techniques while answering this particular teaching job interview question.
3. Why are you interested in this position offered by the firm?
The management of an educational firm or an institution is eager to know about your interest level. They specifically want to understand whether you are joining out of some compulsion or you are passionate about joining the firm. To prepare for this question, you must study the role offered. Read the job description attentively and then align your passion and thoughts to it. You need to showcase your interest in the position with grace and proper logic. Do not be overwhelmed while conveying on why are you interested in this position of the company. Maintain dignity and answer the question.
How to start an online tutoring business | Work from home tutor
4. How do you manage discipline and conflicts between students in a class?
Sharing live examples from your experiences is the best way to answer this question. You can also speak about any special classes or training courses that you have attended for managing students. Remember, this is one of the trending teacher interview questions. There is a significant reason for its importance. The intellect and knowledge level of students are maturing fast. Teachers need to cope up with the changes and invent newer methods to ensure discipline and conflicts among the learners.
5. How do you interact and collaborate with parents or guardians?
Collaborating and interacting with the parents or guardians of the students in the modern academic era is vital. There are competitions in the learning field, just like other industries. People are acquainted with the level of education offered by different institutions. They also possess knowledge on various subjects, courtesy social media platforms, online articles and media news. Hence you must be thoroughly professional and equipped with appropriate knowledge while dealing with parents. You must point out these facts clearly, specifically elaborating on your periodic interactions with them. 
6. Do you know how to leverage technology in your classes?
This is one of the popular classroom and remote teacher interview questions. Smart classes and online teaching software are being leveraged by the majority of the schools and institutions. Hence you also need to be acquainted with the same. You need to possess the expertise in utilizing them while conducting your classes. Remote learning is now promoted by many institutions. If you are opting to work as a remote professional, you need to confidently handle the technologies. You need to specifically speak about your experience in using different applications and tools and how are they beneficial.
Best Remote Working Tools That Make Life Easy
7. What is your student evaluation methodology?
One of the most probable teacher interview questions. You need to speak about the exit tests, sending out assignments and quizzes that you conduct in your classes. Conducting group discussions and personal evaluations are also to be referred to while answering the question. You must discuss how your adopted evaluation methods have resulted in noticeable improvements in your students.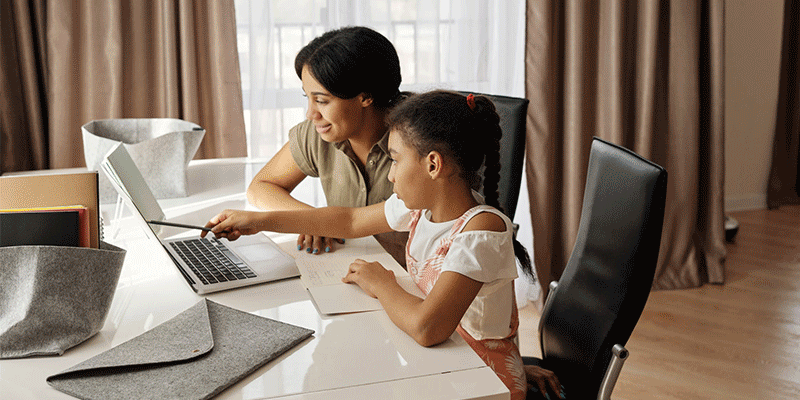 8. What are your strengths and weaknesses as a teacher?
You must be truthful in speaking about both your strengths and weaknesses. Do not try to portray that you are a perfect individual. Point out both the aspects and how you have realized the characteristics in you. While speaking about your weakness, mention about the corrective measures that you have undertaken. Convey a feeling of positivity in overcoming your negatives with grace. 
9. Which is/are your favourite subject(s)?
This is the most common interview questions for teachers. You need to specify your subjects of interest and the reason for that. Talk about your educational qualifications on the subject. Speak on some interesting concepts on the subject areas. If you have acquired any specialization degree on the subjects, then refer that in your answers.
Best Morning Routines | Wake Up And Slay
10. What are your aspirations?
This is one of the critical teacher interview questions. Companies and firms essentially try to derive the careerist zeal within you. They gauge your vision and your motivational level. You must talk about your aspiring roles and how you plan to achieve the heights. Mention a 5-year career plan with a sequential step by step approach. Do not only focus on work. But refer to the different training or specialization courses that you plan to undertake for future growth.
Tips and Tricks on asking questions to the interviewers
Be it handling classroom or remote teacher interview questions, at the end interviewers do offer a chance for you to question them. Some questions which you may ask are enlisted below:
How do you measure the performance of teachers?

What is the mode of communication and interaction between teachers and parents?

How many students on an average are admitted in each class?

What do you expect from me during the first year?
Hope, the article has provided you with enough guidance on handling teacher interview questions. Wish all the aspiring teachers good luck in their professional career.