In the past few years, the teaching English online job market has matured significantly, and the demand for teachers continues to expand. Indian students make up the bulk of the student population. Teaching English online allows ease for all those searching for part-time teaching positions. It can transform into a full-time job for those inclined to put in the hours and hard work. Interestingly, you can teach English without a degree as well. 
Refer to the article below to know all about teaching English online. 
Did you know? Online TEFL platforms typically take a commission of around 10-15% from online teachers.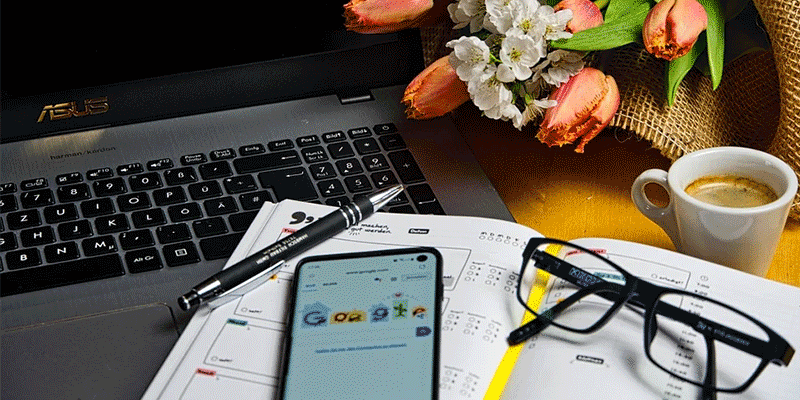 How to write a great cover letter for teacher jobs?
Online English teacher requirements 
Given below are the online English teacher requirements for teaching English online – 
Native English speaking educator or non-native jobs. 

Get a high-speed laptop with stable internet access. Several get smartphones and tablets. 

The absolute must-haves are a laptop or computer, a webcam and a good headset. Your students must be able to clearly see you and listen to you. Most laptops have webcams built into them, but others would not be up to standard for online teaching. This means you will need to invest in a decent external webcam that you can easily plug-in. You also have to ensure that the lighting is good. When it comes to headsets, it is really worth paying for a good one.

A Bachelor's degree is usually necessary. However, for college students also, there are some opportunities. 

Have the capacity to receive payment via Paytm, bank wiring or transfer, or Paypal. 

If you are teaching them, you have to deal with unhinged parents from time to time. 

Be committed and passionate while teaching. For every lesson, you teach, maintain a positive attitude and a smiling face.
Online Tutoring Jobs | How to earn as an online tutor
Preferred qualities for teaching English online
Experience with teaching in a learning environment or teaching experience online 

Received a teaching qualification or a degree from a university. Certified with TEFL, TESOL or CELTA. 
Bonus qualities for teaching English online 
Capable and prepared to work irregular hours or on weekends. This depends on where you reside, and where your students come from. 

Have a professional look that would look good in a resume profile, the first introduction video, interview, and classes. 
If you have the qualities mentioned above, you could be able to teach English online with great success. Approximately one-third to half of the teaching platforms look for teachers who have some experience. You must not shy away when you first attempt this. There are establishments that do not need you to get a degree to teach online. But, if you wish to earn beyond the average amount, possessing a TEFL Certificate is a must-have.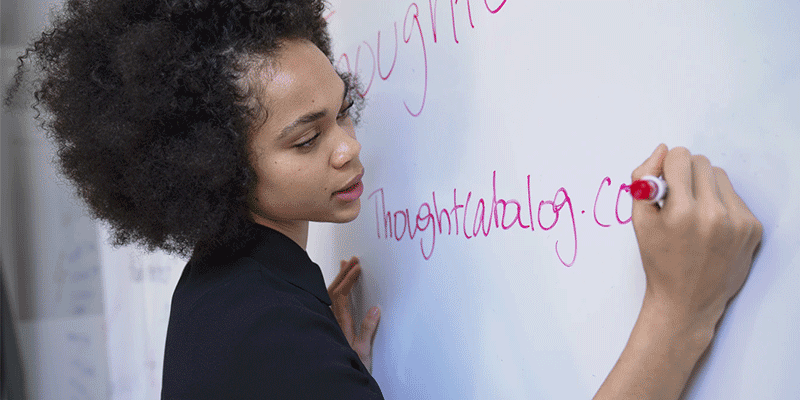 How to start an online tutoring business | Work from home tutor
Can you teach English online without a degree?
One of the most frequently asked questions is – Can you teach English online without a degree?
Yes, English can be taught online without a degree when you look in the right places. If you do not have a degree and would like to stand out for potential recruiters, the right approach of doing that is to demonstrate that you have specialized in online English tutor jobs. You must show that you have had the experience of teaching. If you do not have much previous online teaching experience, the Specialized TEFL Certification in Teaching English Online is an excellent opportunity to gain expertise and even highlight online class recordings that you have been trained in. 
To discover opportunities to teach English without a degree, check out a work board that concentrates on online English tutor jobs. 
Tips for teaching English online 
1. Be well-versed with technology 
This is fresh to everyone, so be ready to solve problems and let your students know that you are working upon this. Take an hour to get familiar with the technology. Most online teaching companies are currently offering further training. Your students must be clear on where they could go for technical assistance (good digital technology will contain support services). Keep contact details readily accessible. If they approach you, be prepared to guide them well.
8 Best free Video Conferencing Software | Connect, Communicate, Collaborate!
2. Cultivate flexibility 
Irrespective of whether it is a video chat that is not getting connected or assigned resource links that are not operating correctly, technology will eventually fail. Keep a fallback option for all technology-based assignments and evaluations. Be open about technology failure in your contact with students. For example, put in place a policy specifying the actions that students can take if they cannot submit assignments because of technical problems. To save time, do not be afraid to fix technical problems in real-time, like during synchronous discussions or real-time collaborative tasks.
3. Establish clear expectations for your online classes 
The students are also new to online learning. Make sure that they understand how their grade will be ascertained in the course (participation often constitutes a much greater proportion of the grade than face-to-face classes). Set the response time expectations. For instance, you can make it very clear that you will be responding to emails within one business day. Often, students can expect you to respond to an email within a couple of hours, and disengage if you do not. Share with them resources on how to be an efficient online learner.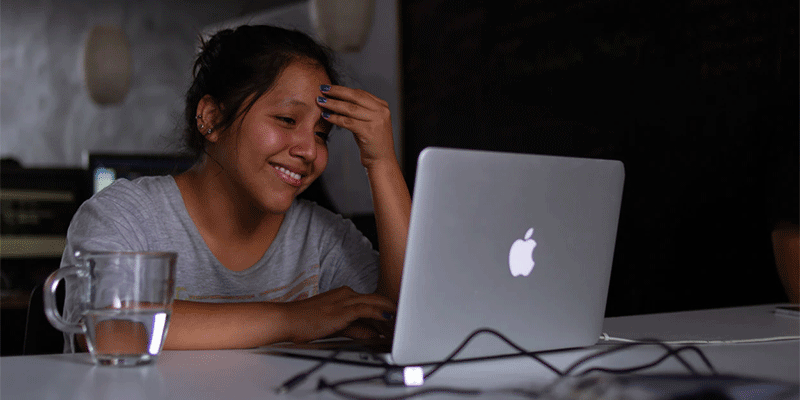 10 Best Online Whiteboards
4. Develop a community of active learners 
Students will expect you to set the tone. Show passion and enthusiasm about teaching the course to relieve apprehension, anxiety and isolation between you and your students. Portray yourself interestingly by posting a welcome video and a biography. You can also put up pictures telling stories of what you are doing to stay active during social isolation. Links to news articles or video clips can also be added. Motivate each student to customize their homepage and spend some time inviting students to share details about what they have shared so far. Integrate instant messaging, webcam, blogging, and vlogging.
Ask questions that motivate participants to challenge each other and stimulate rich debate. Reply to the group as a whole instead of channelling all responses outside the community to individual participants. 
5. Build and maintain a good online presence 
Welcome all students to online learning and reassure them using video where possible. Make use of video chat while communicating with students instead of the standard instant message. Let the students talk by starting discussions in the chat forum, and then providing simple, frequent and open answers to questions. Use non-verbal communication like emojis, for example. Fill out your profile with professional and personal characteristics.
Introduction to e-learning methods
6. Stimulate reflection and using effective asynchronous activities 
Return to topics posted which have not been addressed completely and encourage discussion and reflection. Keep a tab on participation and contact students personally if they either do not participate or take over conversations without allowing other people to contribute. 
7. Maintain a good balance of active leadership observation
As the learning community manager, you will start the course. When the course advances, the burden must be gradually passed to the learner community. The steps of building the online community under point 4 will help with this. You must also gradually withdraw from the communal discussions further.
8. Consistently ask for feedback to avoid misinterpretation 
Check-in and see how things progress with your students. To evaluate attitudes, workload, and problems, you may carry out formal or informal surveys. Make corrections to the course as and when necessary. To test learner comprehension of content, usage of ad hoc quizzes can be done.
21 Best Online Teaching Tools | For Better Virtual Teaching
9. Check resources and applications often 
All links, resources, modules, and tasks are checked regularly. Online content can change or switch, which can result in disengagement. Assist students who have trouble navigating links to courses or managing material that spans different web pages. Design the website navigation process which is not embedded in the course. Show them how to manage navigation tracking properly when changing sites.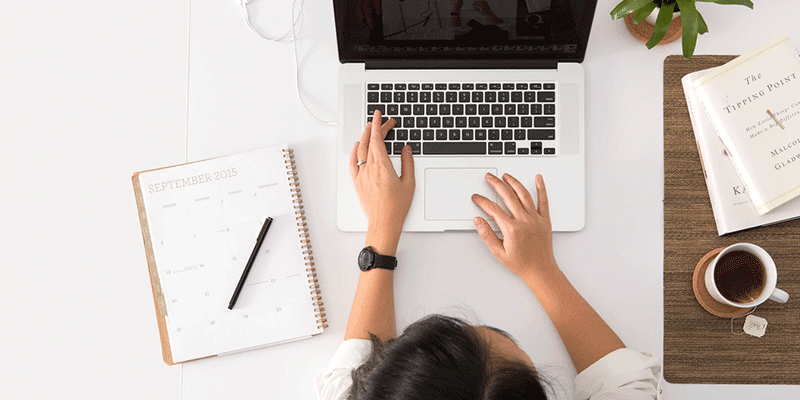 Did you know? The salary for teaching English online varies between INR 11,420 to INR 76,140 per month. 
Teaching English online strategies for ELL and ESL learners
There are several strategies for teaching English online. You could encounter quite a few challenges. A sizable majority of students in India are English Language Learners (ELL). These are students who begin with high-intensity, day-to-day English classes. However, most of them are absorbed into traditional classrooms within one year, long before their English language skills are deemed to be competent. English as a Second Language (ESL) support is also required by another major chunk of the Indian student population. More time will have to be dedicated to making them proficient in English. ELL strategies and ESL teaching strategies are quite essential for you to know. 
Best virtual classroom software in 2020 | Set up your Virtual classroom
1. Visual guidance 
ELL students have a tougher time understanding spoken language. One of the most effective ELL strategies would be to write guidelines on the board wherever possible. These even include simple directions for classroom procedures. It is necessary to diagram complex concepts or support them with images. Modelling the sequence of steps or demonstrating to students what a finished product must look like could help them understand better. Sometimes, all they need is visual guidance. Not only does this type of non-linguistic representation boost awareness for ELL students, it will also help them better comprehend concepts.
2. Incorporate more group tasks 
Less teacher-led, full-class teaching, and smaller groups, where students can learn the language in a more personal, lower-risk environment with their peers is ideal. It makes for one of the best ESL teaching strategies. If ELL students appear for your class along with a resource teacher, ensure that you use the abilities of that person. In many cases, the resource teacher does not have to work exclusively with ESL students. They could work with smaller groups that happen to involve these students. This could enhance the teacher-student ratio and provide more time for the children to practice. 
3. Acknowledge the "silent period"
Numerous new language learners would pass through a period of silence during which they will speak less, if at all. It is necessary that you do not coerce them to talk unless they want to. Several students who are from different cultures wish to be perfect when they talk. So, they will not share until they believe that they are at a perfect point. The knowledge that this is a normal phase in the acquisition of a second language can help in relieving any pressure you might feel towards making them speak fast.
Virtual Icebreakers | How to have a smooth remote meeting?
4. Leave room for scaffolding with the native language 
Though it is a controversial topic within the language-learning group, it is gaining acceptance for students to utilize their first language (L1) in the second language (L2) classrooms. If a student is still quite new to a language, matching him with other students who speak his mother tongue is alright. A few students fear speaking anything at all for fear of sounding stupid or simply not knowing the words to be used. Allowing them to clarify things or pose questions in their first language tends to make them relaxed and feel like they belong to the class.
It is not only limited to the spoken language. If they can, then let them write assignments in their first language. There is some evidence to show that permitting second-language learners to pre-write and brainstorm in L1 leads to better quality of writing in L2.  
4. Make use of sentence frames 
All students have to work with academic discussions, not just the English language learners. Sentence frames, which are partially completed sentences such as "I disagree with what ____ said because …," show the students how to formally structure language. Leave these posted in your online classroom at a highly visible location. Students must be able to refer to them for discussions and while writing. However, to really understand this kind of language, it must become a regular part of the class.
How to create a webinar | A guide to hosting successful webinars
5. Pre-teach as often as possible 
If you are to read a particular article next week, send a copy of it to the ESL students now. If you plan on showing a video on YouTube tomorrow, send a link to your ESL students today. Any opportunity that you could give these students to preview material will improve the odds of them understanding it on the day you present it to everybody else. The children will feel so empowered if they have had a chance to look at the material in advance.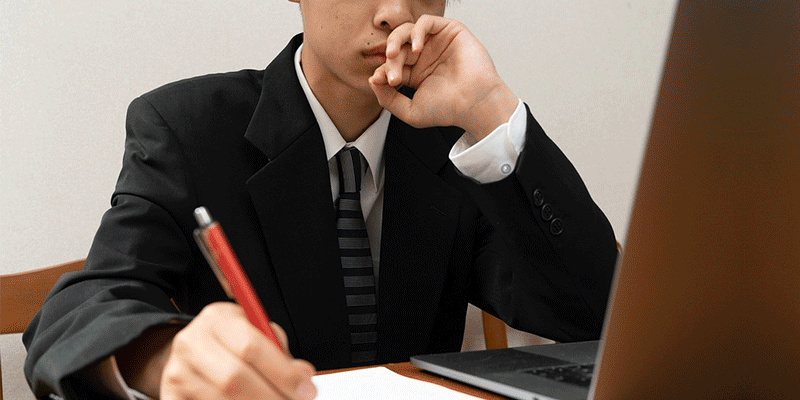 6. Pick out vocabulary that is culturally unique 
For most of these children, there is a lack of their background knowledge. Teaching certain vocabulary words straight away is important. Provide them with videos that show what it looks like to toss pizza dough, show images of a jukebox or a rack of clothes – things which are not common in their own language. One way to distinguish for ELL students is to consider the entire list of terms that you will teach for a unit. If you think that an ELL student might be overwhelmed by such an extensive list, omit those that are not crucial to understanding the bigger subject at hand.
7. Learn the cultural backgrounds of your students 
Not taking the time to pronounce your student's name accurately or to identify the country of origin of a student is a type of microaggression. This is a small, subtle insult that expresses hostility to certain cultures. It is necessary to make a commitment to be someone who tries to get these aspects right. When you identify the group a student belongs to, proceed to learn about the religious and cultural traditions of the students. If he/she comes from a culture that views eye contact with adults as insulting, you cannot force him/her to maintain eye contact during your online class.
12 Highest paying remote jobs in 2020 | Best Work from home jobs
8. Jigsaw listening 
Jigsaw Listening is an exercise in which every student only has a single part of a set of directions. They have to work with a group to build a complete set. The instructions may be given in pictures by the instructor. It can be done in writing or through an audiotape. Suppose the students have to perform an experiment with Queen Anne's lace to examine how flowers retain water.
One of the following instructions could be provided to every student on a paper slip.
Pick a flower from the vase kept on the table. 

Take a tub and fill it with water.  

Take from the table a bottle of food colouring. 

In the tub, put four drops of food colouring. 

Place the flower in the tub. 

Mention the name of your team on the tub.
Afterwards, every student reads his or her instructions while others listen. Following this, students will explore how best to get directions in place. This interaction can only be finalized by a combination of listening and direction-compliance. 
9. Use graphic organizers and charts
Charts and graphic organizers like KWLH (what I know, what I want to learn, what I learned and how I learned what I learned), Venn diagrams, and timelines help students concentrate on their listening. For instance, students viewing an Amazon jungle video can complete a KWLH chart.   
This can be done before watching the film. After watching it, a Venn diagram could be made.
Decision Fatigue: What it is & How you can beat it.
Online teaching companies
Some of the top companies for teaching English online are – 
Victory Tutorials

Whitehat Education Technology, Pvt. Ltd.

Shaw Academy 

Little Indigo Kids Academy Pvt Ltd

Tharakans Academy

Skillyukt 

Imperial Edu Academy

Vedic Tree

Tutor Beings

TutorComp
Frequently Asked Questions (FAQs) on teaching English online
1. Can I teach English online without a degree?
A: Yes, you can teach English online without a degree. The best approach to do this would be to get a TEFL certification. 
2. Can you make a living teaching English online?
A: Yes, you can make a good living teaching English online. You can receive a salary between INR 11,420 – INR 76,140 per month. 
3. How much does it cost for a TEFL certification?
A: A minimum online TEFL certification can cost around INR 15233 (USD 200). Most TEFL jobs will require you to complete a more advanced TEFL certification that costs between INR 30,466 – INR 38,082 (USD 400 – USD 500).