Whiteboards are those times in school, and in other places where everyone stands around, crowded in the same space. Today online whiteboards are the simplest way to draw and write online. These online whiteboards are much more familiar among the employees who work from home. Online whiteboards help to make a presentation lively and make everyone feel involved. Simply, an online whiteboard is a tool which is helpful in learning, used by schools, workspaces, etc. where every participant can interact in real-time via the internet. Let us elaborately see the list of 10 best online whiteboards for remote teams.
Everyone has an emotional touch for writing out, which indeed helps in improving memory. When someone comes up with an idea, it can simply be written down. In modern times, technological advancement has reduced the efforts of humans. One can write down in a whiteboard while observing from a distinct location. The virtual whiteboard software ensures a better working experience for remote workers. The online whiteboard also helps the remote workers to take part in a presentation/demonstration/strategy discussion.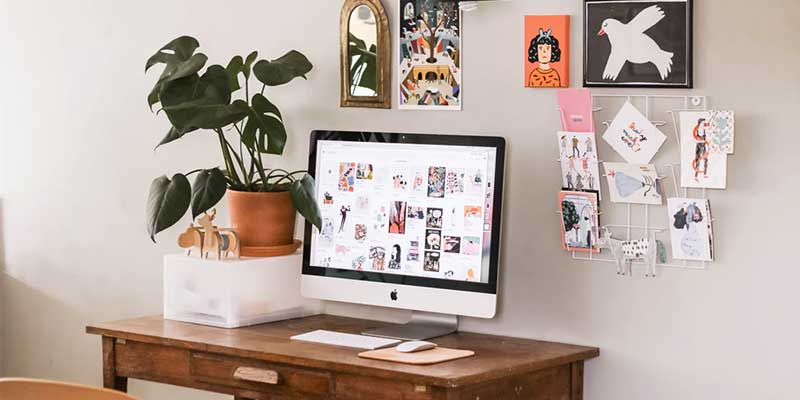 Suggested read: Remote Meeting 101: How to have better remote meetings?
A sketch or a doodle app could not exactly be said as a digital whiteboard while some other add-ons are expected in an online whiteboard.
Images, links and other files should be able to be attached. This acts as a point of reference.

The digital whiteboard should be able to be shared online or export it, useful during a presentation. 

This is mainly used for collaboration purposes. Cloud apps should allow collaboration and the desktops should allow adequate cloud file sharing devices. 

The canvas should be unlimited. While physical whiteboards have certain limitations, the virtual whiteboards are not complex. 
There are various virtual whiteboard software/applications. 
10 Best online whiteboards for real-time collaboration
1. Stormboard
Stormboard is like a sticky-note tool where each digital sticky note can house its own whiteboard. As soon as we come up with an idea, it could be added in the sticky note and it could be turned as a collaborative whiteboard where all the collaborators can view and edit in real-time. Data can be imported in the whiteboard which helps in adding reference whenever needed. The software also allows integrations with Slack, Zapier, etc. 
5 open storms and 5 users per storm can be used for an unpaid version. Unlimited open storms up to 10 storm viewers with additional features like the ability to customize all templates, substorms, etc. can be availed paying USD 10 per month. Unlimited storm viewers can be availed paying USD 16.67 per month with additional features like access to Stormboard on all devices, invoice billing, VIP support, customized demos, and training, etc.
Must Read: Best Remote Working Tools That Make Life Easy
2. Sketchboard
This software, one of the best whiteboards for remote teams, houses more than 0.36 million users. The whiteboard comes up with a variety of pre-designed icons used in software diagrams and roadmaps. The paid version of the software helps to integrate it with Slack. It's an advantage for Slack users because of the nifty integration where visual messages can be created from inside Slack. 
The software allows up to 5 users, 3 whiteboards, 1 team and limiting with 500 comments for unpaid versions. The paid plans start from 1 user to unlimited users, unlimited boards, unlimited number of teams and unlimited comments in 3 ranges of paid versions ranging USD 8, USD 16 and USD 49 per month. The files in format JPEG, PDF, SVG, PNG can be exported. Images can be uploaded and the storage of screenshots vary from 1 GB, 500 MB/User, 1 GB/User depending on the plans opted from 3 range paid versions.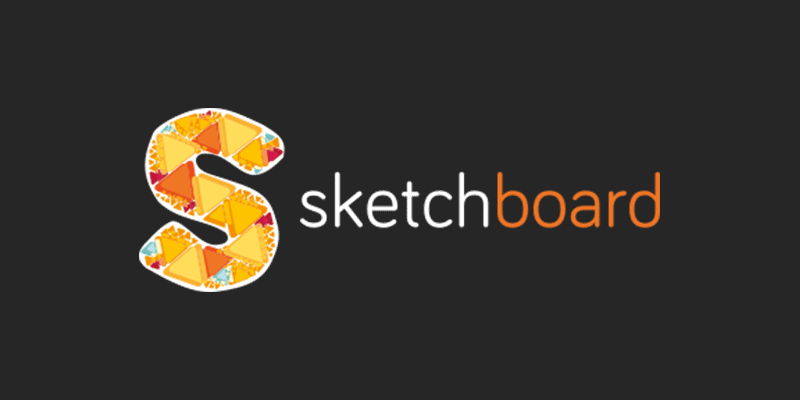 3. Aww App
This app runs directly in a web browser going to its webpage awwapp.com. You can directly start with the whiteboard just after reaching its website, without signing in, but it doesn't get saved. After logging in, you can invite your friends, colleagues and start working over. Only the basic tools can be used in an unpaid version. The main drawback in the unpaid version is the whiteboard can't be saved beyond a single image shot, though being easy to use.
By subscribing to the paid plan, other features can also be accessed. Some of the additional features of the paid version include unlimited participants on board, working hassle-free without any ads, managing participants' rights, etc. The paid version costs USD 10 dollars for personal use and USD 75 dollars for organizational use per month. One can also avail of a customized version of the app depending upon the organizational requirement starting from 60 users.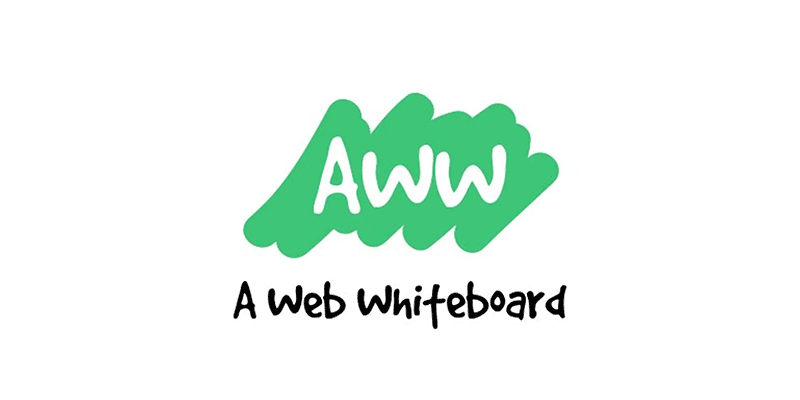 Suggested read: Virtual Water Cooler For Remote Teams | Remote Working Made Fun
4. Whiteboard Fox
Any prior setup is not required to use whiteboard fox. This one is perfect for those who are just in need of whiteboard to use the next moment. You can start using the virtual whiteboard by just navigating the browser to its webpage whiteboardfox.com. 
The basic functionality includes to draw, erase, undo, navigate buttons, adding texts, which is easy to use. The app allows users to add images by copy-pasting them. The whiteboard can be easily shared and invites can also be easily shared. For every new whiteboard, the users can also create a unique link. Another advantage of using Whiteboard Fox is the app works in real-time. The guests can notice the changes instantly and the app is also tablet friendly. 
The app is totally free of cost. Whiteboard Fox is one of the best online whiteboards suitable for small organizations in the nascent stage hesitant in spending.
Read: Virtual Icebreakers – How to have smooth first remote meeting?
5. Conceptboard
Conceptboard, one of the virtual whiteboards for remote teams, is something beyond the concept of the digitized whiteboard. Sharing the ideas, monitoring the progress on visual projects, etc. The app mainly focuses on visual projects. The app stores the projects of the users and also allows the in-depth management of the project or any specified tasks. Files and images can be fed onto the board allowing others to write, pin notes, draw and collaborate visually. Instead of integrating it with other video conferencing software, the users of this app can directly place a call to all other users. 
Whereas, the features vary for paid and unpaid users. The number of boards stands to be unlimited for all kinds of users. The guests can only alter/edit the visual board. Unpaid users can store up to 500 MB whereas the file storage of the users extends to 20 GB, 1 TB and unlimited in the other 3 paid versions. The audio and video call option, the screen sharing option is only available for paid versions. The paid versions are available paying USD 7.50 and USD 12 per month. The package for an enterprise solution accessed by over 500 users depends upon the need for customization.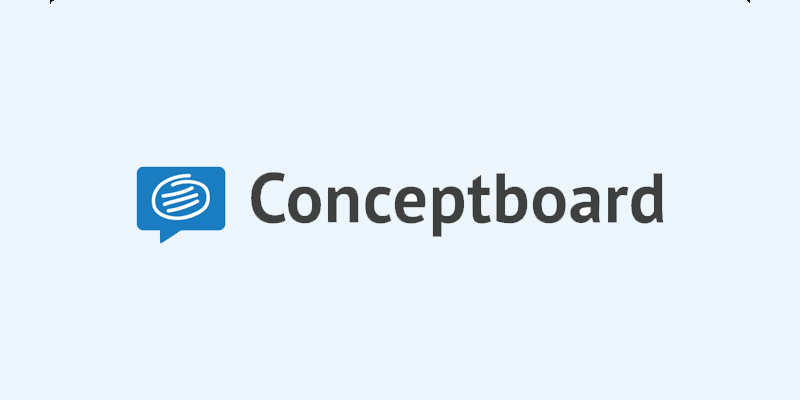 Read: Meeting Minutes: What is it & how to write it effectively (step by step)
6. Limnu
Limnu, an online whiteboard collaboration app was founded in the year 2015. Limnu is almost perceived close to a physical whiteboard. The same, to invite others, click on the 'share' icon, copy and paste the link and share it with others to view your board. You can also limit others to just view the content without editing it. The mode of collaboration is only through the chat.
The unpaid version is just to give Limnu a test drive. It is available only for 14 days to access. The paid version begins from USD 5 per month with unlimited boards and unlimited collaborators. The other paid version costs USD 8 per month with unlimited board and unlimited team members. One's work could also be shared with anyone – your slack team, your clients, co-workers, your mom – whether they have a paid account or a free one.
Suggested read: 8 Best free Video Conferencing Software 
7. InVision Freehand
Freehand is a product powered by InVision. Invision Freehand is an infinite whiteboard where the team members can co draw, plan, present and give feedback. Simple tools like draw, write, sketch and comment helps to explore ideas in real-time. The app could be used by anyone in the guest mode or by creating an Invision account. 
This app also gives the opportunity to the designers to sync their sketch and Photoshop files. Texts can be added and the files can also be uploaded easily. The controls can be shared with the teammates. Apart from the free version, the app is also available from USD 15 to USD 99. Enterprise setup is also available designed in a custom format as to how the team needs it.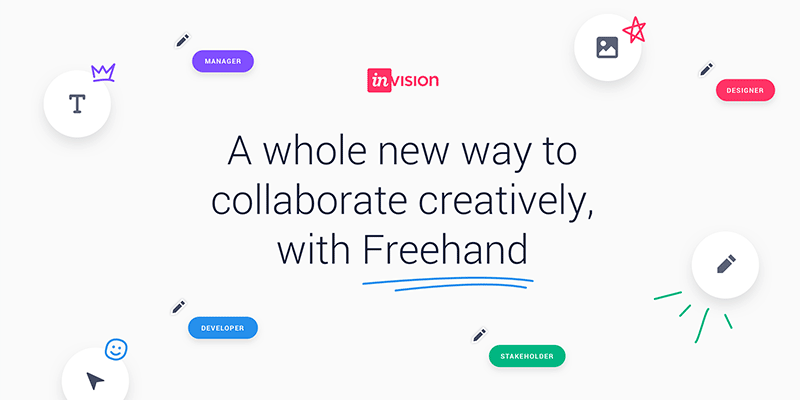 8. GoToMeeting
GoToMeeting, a popular one for virtual conferencing, is also used as a platform for online shared whiteboards. The software allows one to draw on the screen while the screen is being shared. The pen option allows one to draw/sketch/highlight on the shared screen. If you want to bring someone's attention over a particular thing, the highlighting tools effectively help in doing so. Spotlight is like a laser pointer that is useful during a real presentation to draw the participants' attention to certain areas. 
Apart from that, a screen drawing tool called GoToMeeting Spotlight is a simple tool that offers an effective way to collaborate with the team during a presentation. It is widely used for business purposes and offers screen sharing and recording and other additional features.
Read: 9 Best screen sharing software
9. Miro
Miro is a virtual whiteboard software that is currently being used by more than 4 million users around the world. The app helps to build and develop ideas with distributed teams as if the participants were in the same room, anywhere, anytime. 
Miro offers various features to its users. The unpaid version is limited to 3 editable boards and real-time collaboration with the team members. Integrations with Gmail, google drive, Microsoft is a free online whiteboard tool available for unpaid users. The paid version is available in multiple options for USD 8, USD 12 and USD 16. It can be accessed by 5+, 20+, 1+ and 50+ users based on the plan one opts. The common feature of all the paid versions is an unlimited number of editable boards, integration with Jira, confluence, real-time collaborations, video chat, manual backup of files and authentication via Google, office 365 and slack.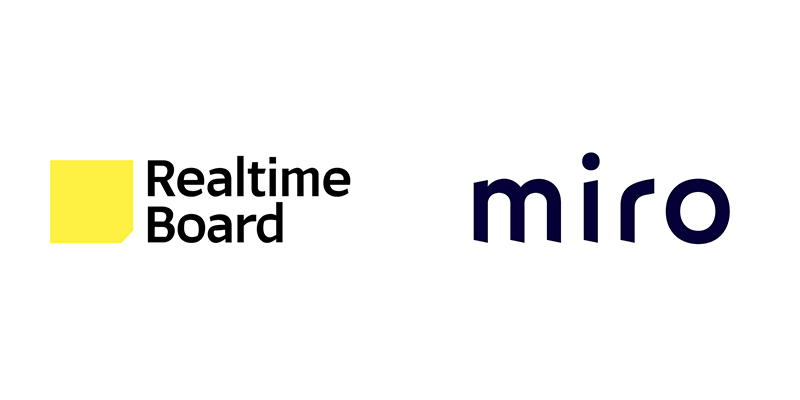 Read: Video conferencing etiquette: Best practices for video conferencing
10. Explain Everything
From sketches, through PDFs, to videos, Explain Everything lets one turn an infinite canvas into a mixed-media playground. Only one user can access one project slide creating 3 projects for an unpaid version. Voice chat is another free online whiteboard tool for the unpaid version.
The paid version is for solo use and team use. USD 6.99 per month is charged for individual usage and USD 11.99 per month per user for team usage. The features for an individual and the team is more or less the same. Unlimited projects, unlimited project slides are offered in the paid version. Other features include voice chat, access to creative tools, animation, video editing options. The amount of storage space available for the project is 10 GB for individual use and pooled storage for team use. Also, folders can be exchanged between the other users of a team. 
These are the 10 best online whiteboards suitable for an individuals' use and for a team use or for any rough use.
Also read: 8 Simple ways you can combat remote work loneliness
FAQs
1. What is an online whiteboard?
An online whiteboard collaboration tool is helpful in learning used by schools, workplaces, etc. where every participant can interact in real-time with other participants.
2. How does an electronic whiteboard work?
Movements of the users' pen or other pointers, which is ultimately the users' fingers over the whiteboard is captured by its interface with infrared light at the surface of the whiteboard. When pressure is exerted on the whiteboard surface, software triangulates the location of the maker or stylus.  
3. What are the advantages of using an online whiteboard?
The advantages of using an online whiteboard is that it improves learning among students and employees, increases engagement among meeting participants, facilitates better communication among the team, engages the remote employees, makes a presentation lively and inclusive. 
4. What are the features of an online whiteboard?
Some of the features of the online whiteboard includes that the users from a different location can observe the online whiteboard by sharing the screen. Observes can also make changes in the existing one. Files, images and documents can also be shared through an online whiteboard. An online whiteboard can also be integrated with video conferencing software to communicate with the existing users in real-time.
5. What are the best online whiteboards for remote teams?
Whiteboard fox, Aww app, Limnu, Conceptboard, and Stormboard are the best online whiteboards for remote teams. 
6. What are the best online shared whiteboards available for free of cost?
Free version is available in many software like Sketchboard, Stormboard, Aww app, Conceptboard, etc. But the software is limited with access to only a few features. 
Whiteboard Fox is the best online whiteboards that is totally free of cost which does not even have any paid versions. 
7. Can an online whiteboard app/software collaborate for a video conferencing call?
Few online whiteboard apps like Conceptboard and Miro can directly place a video conferencing call with the team members. 
8. What is a smartboard?
An online whiteboard is also commonly known as an interactive board or smartboard.