Struggling to identify the best screen recorder software for your work? Here is a comprehensive summary, along with their features and prices. Read on!
Best screen recorder
Display, don't tell. It is pretty easy advice, and the top screen recording software makes it easier to pursue it. Screen recording software documents what happens on your computer, including your cursor motion, so you can provide guidance, explain issues, or share information.
Writing out explanations of these things takes much longer than merely showing your screen to someone. But typically, you are not standing next to the person or people who need to see your computer. Top screen recording software solves the problem.
Screen recording software has the capability of recording part of the entire computer or mobile screen. These screen recorders are responsive and are capable of recording taps to cursor movements or things you type. Audio narration and annotation may or may not be available.
We use screen recorders to create a tutorial on your computer, check your employee's daily performance, debugging, and gain a comprehensive understanding of what the customer needs. In this blog, we have described some of the best screen recorders available.
Also Read: Performance Goals | A priceless list of tips to succeed
What is screen recording software? 
Top screen recording software will record the entire (or parts) of your computer or mobile screen. To help users know what to do and how to do it, the recording will include everything from your taps and cursor movements to typing a URL into your browser.
Audio narration is possible, and annotation is also often provided as part of a package of resources. No two screen recording devices, however, are identical. Some online screen recording software cannot save the captured footage for different formats, or export it directly to common video platforms such as YouTube.
Some may have the potential to do all of that, but a function or two might be lacking. For example, not every software that records screens comes with an HD screen recorder. Simply put, before downloading or installing screen recording software on your computer, you must pay close attention to its features.
Evaluating your own recording needs, too, is important. You might not need to capture them in HD. You may have recently purchased video hosting so that you can do without an export option to YouTube. For you, the best screen recording software is the one that meets your unique needs.
Tip: Have an outline or script before you begin screen recording to avoid rambling on without confidence. 
Also Read: Employment History | A comprehensive guide
Characteristics of the best screen recorder software 
A screen video recorder simplifies daily activities such as sending or reacting to ticket assistance, releasing product updates, incorporating new staff, or developing videos for a program. 
There are screen video recorder choices ranging from streamlined three-button windows to robust software overflowing with resources, priced up to several thousand rupees or completely free. Each of our choices offers a unique function, but all meet some fundamental criteria:
The ability to monitor your entire screen, one window, or a specific area 

The choice of superimposing a webcam over the screen recording  

Simultaneous audio recording by microphone and system 

Video sharing and/or easy export resources that are built-in 

A user-friendly interface  
Obviously, the cycle does not end with the recording of the screen. The quality of the final product can drastically affect user interaction. The choices made in this article are the best online screen recording software with great post-capture editing features.
Also Read: Team Building | Everything you must know
List of top screen recording software 
Given below is a list of the top screen recording software in 2021. 
1. Camtasia
Operating Systems: Mac, Windows 
Price: USD 249 for a lifetime business license servicing up to two devices
The interface of Camtasia makes it one of the best screen recording software. It is very easy to use. You can select your area of capture, whether to include webcam and microphone inputs, and then press Record. There is an exhaustive list of editing choices that do not fail to sound daunting.
Features of Camtasia,
On the left side of the device are click-and-drag effects and a good range of stock media.

There are extensive properties and customizations appearing on the right side whenever you pick an item from the timeline.

To those struggling with its editing tools, Camtasia offers excellent instructional videos. However, it only takes a few seconds to build shockingly competent Intro and Outro segments.

Interestingly, this top screen recording software has a closed captions feature that will loop audio when adding the text. A four-second sequence plays before you are done typing, and then you can click Tab, and the next loop runs.
Did you know? Camtasia allows you to smoothen your cursor motions with its Cursor Smoothing Effect!
Also Read: Disgruntled Employee | A complete guide
2. unremot 
Operating Systems: Windows, Mac
Price: Free 
unremot is a new software for those looking to share video and screen content. More than 20 users on unremot can simultaneously share and view screens during a community or team session.
This functionality is very useful to those who work remotely to collaborate. One of Unremot's greatest benefits is that it is entirely online and does not need you to install any program or add an extension! Moreover, it is a completely free screen recording software!
Features of Unremot,
Video and screen sharing are effective. 

Other functions include one-to-one chat and group chat, calendar integration, and different task management tools.
Did you know? Being ranked on Product Hunt as the #4 Product of the Day, Unremot is rapidly growing in popularity as a remote video-based resource.
Also Read: Employee Handbook | Critical items that you must know!
3. Screencastify
Operating Systems: Windows, Mac (for Chrome extensions) 
Price: Free of cost of recordings of up to 5 minutes; USD 49 per year for unlimited recordings of any length and extra features 
If you have to share loads of short screen recordings but do not want a bunch of editing bells and whistles, Screencastify cannot go wrong. It is one of the best free screen recording software that lets you do this.
When you offer customer service, for example, you are far less interested in polished videos with long production turnarounds than short and quick screen captures. Screencastify trades the editing tools for a simple screen recording and video sharing framework. 
Features of Screencastify,
As this is an extension to Chrome, you can set it all up in one to two minutes. Download it, select what you want to capture (Screencastify can also capture video beyond your browser window), allow or disable webcam and microphone, and then click Record. 

During every recording, Screencastify places a toolbox in your browser's bottom-left corner that includes cursor settings (touching the focus bubble, inserting click animations, and auto-hiding the cursor while it is inactive), and a paintbrush to annotate content inside a Chrome window.

Screencastify launches the video in its web player when you stop recording and syncs the file to your Google Drive (or saves it locally on your device if you have modified the settings). 

You can upload or download the video to YouTube or Google Classroom if you wish.

There are also several basic tools for editing, like trim, split, and merge.
Also Read: Employee Benefits | A how-to guide for everyone
4. OBS Studio 
Operating Systems: Windows, Linux, Mac 
Price: Free 
Where OBS Studio lacks editing functionality, the downloading and recording options cover up. For example, this free screen recording software allows you to create customized "studios," preset audio and video settings that you can loop through during a recording process.
Features OBS Studio,
Sizing and placing elements inside each studio is a basic click-and-drag affair and a hotkey is used to monitor the cycling through them during a recording session. 

Audio and video preset, with adequate planning, remove the need to mess with any settings when streaming live video through robust integrations from OBS.

The live streaming menu has 44 channels, ranging from big-name sites such as Facebook, Twitter, and Twitch to obscure streaming platforms such as watchpeoplecode.com and Sermon Audio. 

Entering the Settings menu and inserting your stream key into the text box is all it takes to bring the Start Streaming button on the main dashboard with one click. 

Adjustments that you make to a studio, like mixing sound or positioning webcams, are broadcast live, so make sure you are ready.
Also Read: Employee Handbook Template | An ultimate read for best results
5. Flashback Pro 
Operating Systems: Windows 
Price: USD 55 for a lifetime license that services one computer; USD 80 for two computers 
The screen recording interface for FlashBack Pro looks a little old, and the editor is just a few measures above average, but it comes with excellent sound editing tools. Capturing the voice during a screen recording produces a number of tiny issues.
The proximity of keystrokes to your microphone makes them sound like a jackhammer, unexpected sounds from across the room are difficult to avoid, and machine audio is mostly at a frequency that is entirely different from your microphone. Most editors help you reduce these issues, but none are as detailed or as easy as Flashback Pro is to navigate.
Features Flashback Pro,
Turning down the sound on an audio track system is as easy as pointing it out on the list, right-clicking it, and selecting Change Volume of Selection. 

By adding a filter, you can also suppress background sounds, or normalize microphone and PC audio so that their volumes match. 

The app also features a few new video editing features, like automatically highlighting screen inactivity parts for removal and re-recording the mouse cursor without altering anything in the video.
Also Read: Performance review examples | A priceless list of tips to succeed
6. Apowersoft Unlimited 
Operating Systems: Windows, Mac, iOS, Android 
Price: USD 64 per Personal Plans; USD 107 for Business Plans 
All up-to-date Android smartphones or iPhones have an integrated screen recorder and a few simple tools for editing videos. Yet, Apowersoft 's Unlimited kit has plenty to do for those who need more features.
This includes subscriptions to all 17 Apowersoft applications that can be launched from a single dashboard (eight of which manage some form of video capture or editing). There is one Android screen recording feature, and another for iPhones, both of which contain settings not seen in any other device.
Features of Apowersoft Unlimited,
Some features include resolution control, bit-rate throttling, frame rate range, and camera setups. 

If you have the Unlimited Suite from Apowersoft, you can attach a mobile device wirelessly to your computer screen and use the desktop recorder to capture the camera, microphone, PC audio, and mobile device of your computer at the same time. This is perfect if you want to teach someone how to use an app that has a desktop and a smartphone edition. If similar features are present with different interfaces, displaying them side by side would clear up any ambiguity. 

The video editor of the suite is straightforward. It will allow you to trim segments, add text overlays, and modify contrast, brightness, and saturation.
Also Read: Employee Referral | A comprehensive guide
7. Zappy
Operating Systems: Mac 
Price: Free for all local screenshots and recordings; USD 22 per month subscription lets you upload all recording to Cloud automatically 
Often, you just have to make a recording quickly and send it to someone without a lot of editing or messing around. To this end, Zappy is the best screen recording software Mac.
Features of Zappy,
This app is activated using a shortcut button, or by using the icon in the menu bar. 

Select which part of the screen you wish to record, hit the video camera button, and then click Stop when you are done. 

You can use your microphone to record a voiceover if you wish. 

When you are a paying user of Zappy, the recording is uploaded to the cloud and a link is copied to your clipboard. If not, the video file can be picked locally and shared however you want.

You may add arrows, boxes, simple text, and obfuscation when recording (or for screenshot). It is only a fast way of sharing something.
Tip: Make sure your microphone is mounted in a way that it can reliably pick up your voice so your audience can clearly understand you.
Also Read: Wellness topics for employees | Everything you must know
8. ScreenFlow
Operating Systems: Mac 
Price: USD 140 for a lifetime license
ScreenFlow from Telestream brings the wow element to your screen recordings but it has a steeper learning curve than other choices in this list. It is a top screen recording software Mac.
While the editor at first looks streamlined, there are an overwhelming amount of features to be sifted through. Connection to the stock media library is USD 65 (INR 4,499) a year and is worth it if the videos are viewed by consumers or wide audiences.
Features of ScreenFlow
Telestream's stock media library is the most useful of its resources. It contains over 5,00,000 images, audio clips, and videos (a few in 4k) to bring a polished shine to your screen recording. 

Launch the Features pane for the in-app library, scan by keyword, then press and move the media to your timeline. 

Many excellent features include the ability to record the retina resolution of your screen (that is, very high resolution) and even some impressive templating options to minimize development time.

The tools for Styles and Templates enable you to group settings and video components so that they can be added with a few clicks.

You could save audio or visual settings for individual elements such as color filters, or drop shadows for a video clip with Styles. 

Templates allow you to attach, organize, and customize groups of items, like branded intro and outro pieces, text placeholders, and background music well in advance.
Also Read: Performance Appraisal Methods | Everything you must know
9. Movavi Screen Recorder Studio
Operating Systems: Windows, Mac
Price: Free version comes with a watermark on every recording;  USD 65 for a lifetime license that services one computer 
Movavi Screen Recorder Studio is the best screen recording software Windows and Mac for mid-level screen recording. It is complete with an integrated editor to get the job done. It is easy and unambiguous, further enhanced by the above-average resolution settings of Movavi.
When you need to document a webinar that is inconveniently scheduled to share with others, you will want to look perfect. Movavi helps you achieve this.
Features of Movavi Screen Recorder,
There is one particularly good feature it has: scheduled captures. 

This tool lets you capture live streams or webinars when you are away from your desk. In the Preferences tab, you will find this function, under Scheduler. 

You may set a time limit for the next recording, or you can assign a time to start and end a recording.

You can also set it up in a way that your computer shuts down, or goes to sleep once the capture is done.
Tip: Avoid making circular motions on your screen during the screen recording.
Also Read: Rejection Letter | A complete guide
10. Bandicam 
Operating Systems: Windows 
Price: USD 42 for a lifetime license that services one computer 
Bandicam is the best screen recording software Windows for those in the creative field. With eSports' rising success, game casting capabilities are included in most of today's screen capture software programs.
For productivity-minded staff, that is not useful, but high-resolution video capture, such as that accessible with Bandicam, works great for those in creative industries.
While you would expect an app that focuses so much on video quality to have a complex interface, this software has a sparse setup window. It is very simple software, and a built-in editor is the only thing that it lacks.
Features of Bandicam,
If you are bringing together a web design tutorial or a webinar on Photoshop, 144 frames per second in 4k resolution will ensure that your content stands out among the rest.

Bandicam needs top-notch equipment for high-quality recording processing, but most people in the creative field do not face any problems.
Also Read: Training and Development | Critical items that you must know!
11. CloudApp
Operating Systems: Windows, Mac, iOS, Chrome 
Price: Free version allows recording of 90-second videos; USD 10 is the starting price for the Pro version that offers unlimited recordings with extra editing features
As the name indicates, CloudApp can automatically upload all recordings you make to the cloud. This makes it a handy resource to record and share information fast. 
Features of CloudApp,
Use the tray or menu bar button, or use a custom keyboard shortcut to begin recording. 

Monitor the entire screen, or pick the part of the screen you want to document. 

There are some simple features of image editing, like trims and cuts, but overall, the emphasis is on quickly getting the recording to the cloud. 

For easy reference, you can create automated workflows that perform tasks like submitting recordings to Trello, Google Sheets, or Slack.
Also Read: Brainstorming Techniques | A how-to guide for everyone
Windows screen recorder
Windows is one of the most widely used OS in the world. The operating system has gone through several upgrades over the years. You may be looking for a Windows screen recorder to use for your professional or personal life. Several choices are depending on price and functionality. We have curated a list of the best screen recorder for Windows.
1. Free Cam a free screen recorder for Windows 10
Free Cam is a user-friendly free screen recorder for Windows 10. It has built-in audio and video recorder. The recorder is add-free, with no time limit, and a watermark on the video makes it one of the best screen recorders in this category.
Free Cam allows you to record voice-overs and remove background noise. You can delete unwanted video segments. The program produces high-resolution videos (saved as WMV) and uploads the video on your YouTube channel.
2. OBS Studio for Windows 8 screen recording
OBS Studio (Open Broadcaster Software) is popular Windows 8 screen recording software. The screen recording windows 8, is popular for YouTubers because of the video quality. It allows for high-performance real-time video and audio capture.
The windows 8.1 screen recorder allows you to set up scenes from a mixture of audio, video, and graphical elements. During recording sessions the screen recorder windows 8.1 you can use custom transitions.
3. Record screen and audio windows 7
One of the best applications to record screen and audio for Windows 7 is Movavi Screen Recorder. The powerful screen recorder is easy to use and offers several features.
Some noteworthy features are you record screen and audio to separate tracks and schedule the recordings to begin automatically. One of the best screen recorders in this category, you can do basic editing of the video and export the file to the disk.
Also Read: Self Directed Learning | An ultimate read for best results
Top 3 simple screen recorder software
Simple screen recorders should be easy to use. You should capture the entire screen or part of it and record applications like video games. You should seamlessly synchronize video and audio tracks.
Most simple screen recorders will have an adjustable video frame, cut and paste editing options, and unlimited record time. They may or may not offer webcam recording or have low-quality output. We have compiled a list of the best simple screen recorders.
1. Vmaker a lightweight screen recorder
Several screen recorders are bulky with a significant lag. One of the best screen recorders is Vmaker. The application is a lightweight screen recorder. It is easy to install. You can record the entire screen or part of it.
One of the standout features is the noise-canceling feature, do not disturb, frames, and filters. It does not have a recording time limit and is watermark-free. It allows you to schedule recordings.
2. Bandicam simple screen recorder download
One of the main factors in video file size is video resolution, FPS, video codec, and quality. Bandicam is a simple screen recorder download where the files recorded are of a smaller size than other screen capture software.
The software compresses the file while recording. You have the option to reduce the recorded file size by changing the setting. The program allows for real-time drawing and 24-hour recording. It is one of the best screen recorders in its category.
3. ScreenRec a free no lag screen recorder
ScreenRec is a free no lag screen recorder. It is an HD Recorder and allows webcam recordings and mic and computer audio recordings without lag. You can create a small file in MP4 format. It gives the option to save the file on the cloud or your local computer.
It is a lightweight screen recorder that uses little RAM. What makes ScreenRec one of the best screen recorders is that it can create high-quality gaming videos.
Also Read: Flexible Hours | A priceless list of tips to succeed
Free screen recorder without watermark
Many free screen recorders in the market offer free trial versions that restrict users by adding a watermark to each video. After you pay for the program, the watermarks are removed. Several free screen recorders have shortcomings like poor stability, usability, and editing features.
A good screen recorder should be easy to use, powerful, and offer editing features. We have compiled a list best free screen recorder with no watermarks.
1. ActivePresenter a no watermark screen recorder
ActivePresenter is a great no screen watermark screen recorder. It has a simple interface, and you can record videos easily. ActivePreseneter has the most facilities you look for in a screen recorder.
It includes an in-house editing interface, adding annotations, and can produce high-resolution videos up to 1080p. The versatile ActivePresenter allows users to record screens, take screenshots, and record with a webcam with audio.
2. TinyTake the best free screen recorder without watermark
TinyTake by Mango Apps is one of the best screen recorders without watermark. It allows you to take screenshots and record videos of 1080p resolution. One of the main advantages of the app is the annotation feature that allows you to add comments, shapes, lines, comments, and arrows.
It allows for cloud storage, and you can share the videos on YouTube and different social media sites. The interface is easy to use, and recordings are seamless.
Also Read: How to work from home | A comprehensive guide
Best special-purpose screen recorder software
Here is a list of special-purpose screen recorder software for a variety of use cases,
1. Screen Grabber premium a 4K screen recorder
4K is a resolution of 4000 pixels and is considered ultra-high-definition. The resolution is vivid, with sharp colors that make for an engaging viewing experience. 4k screen recorders are popular because of their clarity.
The Screen Grabber premium is the best screen recorder in this category. It captures the screen up to 60 fps. Record the audio sources for your video for a complete viewing experience. Screen Grabber Premium works on PC and Mac.
2. Best screen capture software for Mac
There are several screen capture software if you are a Mac user. Camtasia is one of the best screen capture software for Mac. Camtasia allows you to record anything from your computer. With audio recording facilities, music, and editing options it is one of the best screen recorders available. The user-friendly program has templates and libraries to create the video you need.
3. Auto screen recorder
Auto screen recorder is the only app in the market that allows you to record the app you choose. The auto screenshot capture software that runs in the background and records the selected app. Each time the selected app runs another video gets recorded.
The automated screen capture software runs in the background, and you can continue to use the phone while recording continues in the background. Auto screen recorder works on Android KitKat and after.
4. Screencast-O-Matic screen recorder with music
Music is an intrinsic part of most video production. You can enhance your recordings and videos by adding music. Screencast-O-Matic has a stock music library with a collection of you to a select music track for your video.
The easy-to-use software allows users to add music. Free users have a more limited choice, while deluxe and premiere users get a more extensive choice. With video editing facilities, the app works on the Android and IOS platforms.
5. Quick screen recorder
The Quick screen recorder is a video screen capture and screen recording tool that can record your screen activity. The videos are stored in AVI format. The recorder is very responsive and can detect if you move the cursor, type text, or click a few buttons.
You can record audio. It is ideal if you wish to demonstrate the features of your software or for training. Several companies use the recorder for bug detection.
Also Read: Remote Work Policy | Everything you must know
6. Camstudio a portable screen recording
The advantage of portable screen recording is that they work without requiring a software installation. The software can be carried on portable devices and used when required. Camstudio is one of the best screen recorders in this category.
You can record desktop screen and has screen and video annotation tool. The software lets you record sounds from a microphone or speakers. The videos are saved in AVI format. Before recording you can choose compressor, framerate, quality, etc.
7. EaseUS RecExpert a free screen recorder with no time limit
If you need to create a long screen recording there is a limited option, especially when you are looking for a free screen recorder with no time limit. Most free screen recorders have time limitations.
EaseUS RecExpert is one of the best screen recorders with no time limit. This tool works on Windows and Mac. It is easy to use and configure. You even have the option to record a certain area of the screen.
8. Go Record App the best free iOS screen recorder
Creating a screen recording on your iPhone is easy. There are several options including the built-in IOS feature. But if you want to record a tutorial or gameplay footage you may want a program with more flexibility.
Go Record app is one of the best free IOS screen recorders. The app lets you record on your phone or import recordings from your library. It offers basic editing tools as well. The only downside is that the free version has ads.
Wondershare Filmora is the best screen recorder for YouTube is compatible with Windows and Mac. The program allows you to screen capture for YouTube, with the option of recording games without lagging.
The YouTube screen capture software comes with excellent video editing tools allowing you to add annotation, trim and crop your video. It is easy to use and record voice. Wondershare Filmora has both free and paid versions.
Also Read: Work life balance | A complete guide
The top screen recording software is the one that saves you the most time and gives your audience the most valuable content. When choosing the software, make sure that you know your target market well.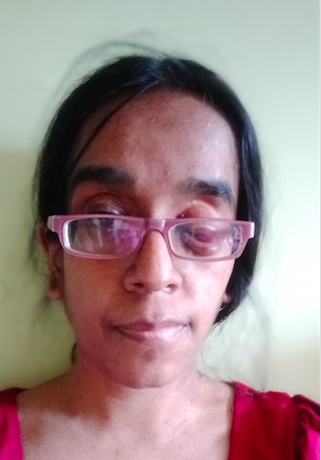 Shubha writes blogs, articles, off-page content, Google reviews, marketing email, press release, website content based on the keywords. She has written articles on tourism, horoscopes, medical conditions and procedures, SEO and digital marketing, graphic design, and technical articles. Shubha is a skilled researcher and can write plagiarism free articles with a high Grammarly score.