The traditional classroom method of training augmented with modern digital online learning has been found to significantly enhance the knowledge level of the students. The realization of the benefits derived from the online courses and lectures have substantially increased the demand for remote education jobs. With appropriate qualification on the specialization subjects and additional certification and degree in education, you can opt for remote education jobs.
Online teaching jobs on various subjects are now being sought by different educational institutions and academic firms. By adopting the qualifications and remote education job skills, you can apply for job opportunities. In this article, we will discuss the different types of online tutoring jobs, the qualifications and skills required as a pre-requisite and the different websites where you can apply for remote education jobs.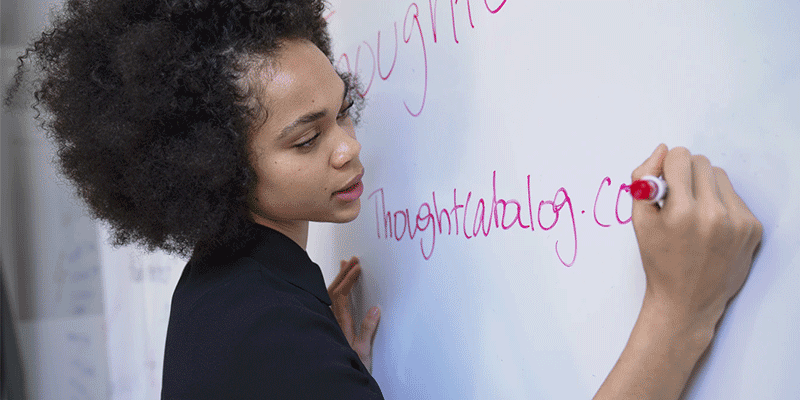 Basics: What is remote working?
The Key Skills required for Remote Education Jobs
1. Deep Thinking
Teachers and educationists must mandatorily possess the ability to think critically and in details. They have to understand the deep meaning behind each concept and subject and then impart the same to the students. A teacher who can convey the intricacies of any topic to his or her student in clear, concise and simple terms is respected and appreciated. Hence online teaching jobs demand an individual with deep thinking and convincing power.
Important Fact
Online classes are carried out remotely without any face to face interactions and physical presence. Unless the instructor interacts with the students and provides an extra effort to explain the concepts methodically with examples and facts, the sessions will eventually turn out to be very boring and monotonous. Therefore one of the critical remote education job requirements is Critical and Deep analysis and thinking power of online tutors.
Good read: Deep Work Summary: 5 Key takeaways to help you be more productive
2. Communication Skills
Written and oral communication is both vital for any kind of remote jobs and remote education jobs are not an exception. Online teachers need to impart their instructions in such a way the students understand the concepts clearly. To successfully achieve the same, they need to possess strong communication skills. Even their facial expressions and body languages form a part of effective communication abilities. Correction of assignments and preparing progress reports illustrate the written communication capabilities of a tutor.
Important Tips
Several online courses are available to enhance your communication skills and language speaking abilities, in case you feel you lack in these aspects. So before you apply for online teaching jobs, it is advisable to gear up your communication skills as it is one of the essential remote educational job requirements.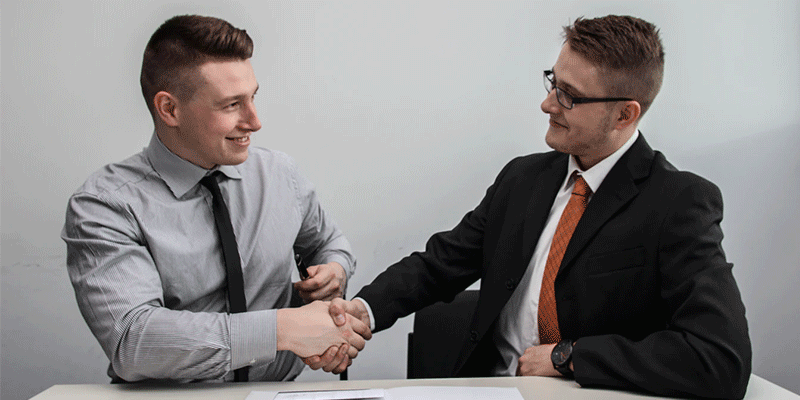 3. Organization and Planning Capabilities
When courses are offered online, the number of participants or students attending are normally more than a classroom. That is the advantage of conducting remote online classes which provide the privilege of accommodating many students in one session. But controlling a large number of students effectively in one session is an art which requires perfect organization and planning skills. An online course may have multiple sessions, that needs to be divided into a fixed number of days with assigned topics. Educational institutions and academic firms look for efficient planning, organization and monitoring skills while hiring for remote education jobs.
Important Tips
Several online planning tools and applications are available nowadays for remote working. You can browse through them on the internet and leverage them while conducting online classes.
Must read: 8 Simple ways to organize your life
4. Effective Time Management
While working remotely, online instructors and tutors not only need to manage time for conducting their online classes but also the rest of the day. Planning for the future sessions, checking assignments, preparing tasks for students and self-learning also need to be assigned specific timeframe for accomplishing them. Other than the academic tasks, there are certain activities like personal well-being, vacations, family time, outing with friends etc. that needs adequate focus and attention. These non-academic activities are an essential part of remote working, else you may stress out yourselves. Effective time management forms one of the critical parts of remote education job requirements.
Important Tips
Within the planning tools and applications, a special feature for effective time management is normally provided by the product vendors. You can either utilize them or invest in online time management tools.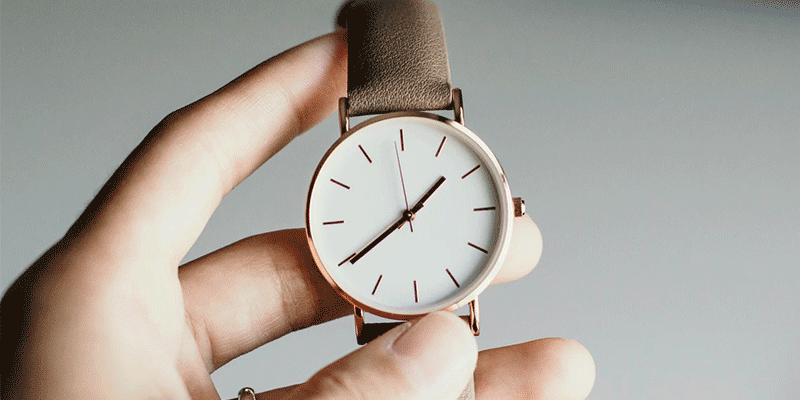 Suggested read: Time Blocking: All you need to know about this powerful technique
5. Technology Skills
Attaining adequate expertise in installing and utilizing various online applications and tools is one of the important remote education job skills. Understanding the basic details of the computer, operating system versions and the installed applications in your laptop or desktop are required for remote online educational training. Since most of the activities related to remote education jobs will be done online and at your home or a co-working space, knowledge of effective utilization of the latest technologies is essential. Additionally, you need to be aware of online video and audio conferencing tools and applications to conduct the sessions.
Important Tips
Ensure your internet connectivity is good and doesn't trip while conducting classes remotely. Frequent disconnects disturb the flow of the training or instructions and eventually, the students may lose focus and interest. The microphone and video quality must also be tested for clarity before initiating the classes.
Suggested read: Best Remote Working Tools That Make Life Easy
6. Leadership Qualities
While an online tutor or teacher needs to possess deep and detailed knowledge on the subject under his or her purview, additionally acquiring leadership qualities will benefit in the long run. Interacting with students, mentoring them to stay motivated, handling conflicts in a session, coordinating with fellow instructors and conversing with the institute's management are the leadership qualities for remote education jobs.
Important Fact
The more you acquire and be proficient in leadership skills, the more you advance in your career. It is an additional feather to your achievement and consideration by the higher management.
7. Strong Teamwork Abilities
Teachers and tutors working remotely need more collaboration and interpersonal relations with their peers and supervisors than their fellow educationists who are physically present at the institute premises. Accepting corrections from supervisors and suggestions or recommendations from peers or subject experts are essential to building up a strong team. It is difficult to survive in a remote educational system without the support and guidance of the other members of your team. Interpersonal relations are also strengthened, eventually leading to trust and confidence.
Important Tips
Learn to be patient and composed while working in a team. There may be a difference in opinions, but listening to others and skillfully presenting your facts and thoughts judge your interest to work in a team.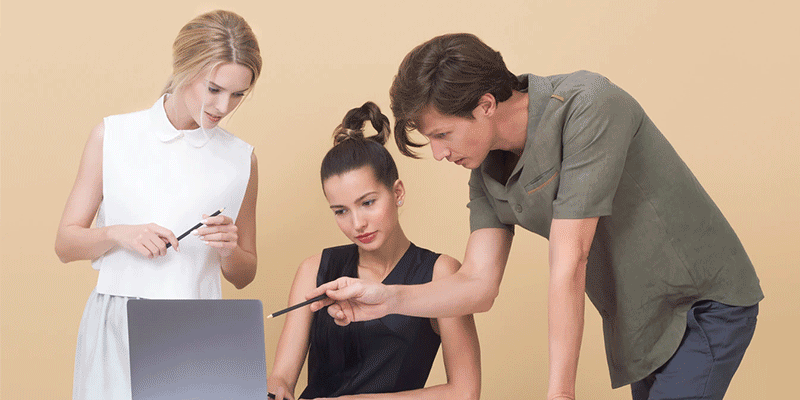 Read: Team Communication 101: What is it & How you can crack it!
8. Managing cultural diversity
While conducting classes and courses remotely, often you need to interact with students from different cultural backgrounds and countries. The language speaking abilities of all may not be the same and all may not be able to convey their thoughts in a similar scale and frequency. You need to understand the concerns, be patient and assist them in their queries and clarifications. Very importantly, you need to maintain a balance in the class while meeting the expectations of all.
Important Fact
A teacher who understands and feels the concern of all students can establish connect easily, which eventually assists in conducting the classes smoothly.
9. Self-confidence
Self-confidence is an essential qualification in any jobs we are involved in. Remote professionals need more self-confidence especially since they are working online and often interacting without realizing the opposite person's facial expressions. It's tough and challenging which applies to remote education jobs as well. Speaking with confidence while imparting your lectures, instructions and training notes portrays your grasp over the subject matter. Students feel assured and will show interest in your classes.
Important Tips
In the beginning, you may find it difficult to concentrate or may feel nervous while conducting online classes. Therefore it is recommended to check various suggestions by experts on how to develop self-confidence. A good and proven method is to treat the walls of your room as the audience and practice your speech in front of them.
Suggested read: 8 Best free Video Conferencing Software – Connect, Communicate, Collaborate!
The Roles Offered For Remote &Work From Home Education Jobs
1. Online Tutor
The duties of an online tutor are to conduct tutorial lessons on various subjects on an individual basis or in groups. You can have your educational business initiative or maybe a part of an educational institute offering tutorial lessons. Several competitive exams and certifications demand additional guidance, suggestions, tips and practice sessions. Online tutors have a big role to play in such kind of sessions.
2. Online Teacher
Product training and corporate learning programs are mostly conducted online. These are provided in packages of 2 to 5 days duration and require online teachers. Product vendors and corporates have dedicated Learning departments where experienced teaching staff are recruited for conducting online learning courses. They have attendees from various regions of the world, hence they prefer online training sessions.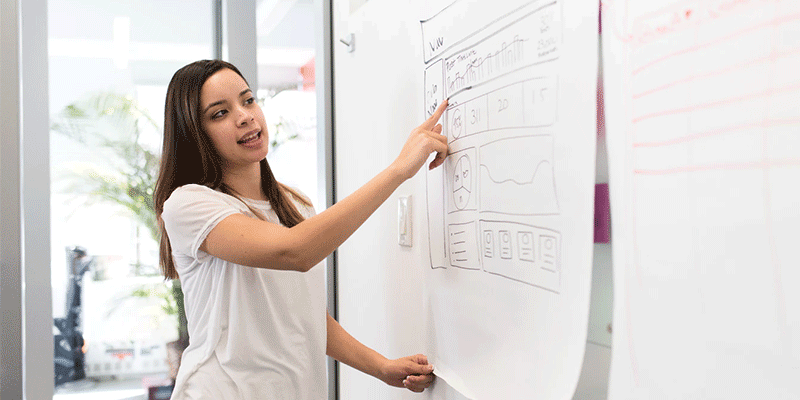 Good Read: Video conferencing etiquette: Best practices for video conferencing
3. Curriculum Developer
Designing the curriculum for a specific course is an art in itself. You need to create the narration for the course materials with a storyline supporting the flow. A curriculum developer requires the skill to ensure that the course material contains the entire information, facts, figures and use cases required to strengthen the concepts. But in doing so he or she needs to avoid monotony keeping in mind the remote factor. 
4. Academic Content Writer or Editor
Hosting an online learning portal is followed by almost all Corporates, universities and academic institutions. The basic purpose is to record web-based learning and training materials for the employees and students. Hence there are ample job opportunities for academic content writers or editors to create and design web based courses and training programs. Certain educational websites also look for content writers for preparing resources, blogs and articles.
Read: Remote writing jobs – A beginners guide to finding & acing writing jobs
5. Educational Consultant
One part of remote education jobs is to teach students and the other part is to train the teachers and tutors for conducting the job efficiently. That's exactly where the role of an educational consultant fits in. You can open your firm providing educational consulting services to budding teachers or join a consultancy firm too. The role is considered very prestigious in the academic world.
Websites offering Remote Education Jobs
1. Indeed
Be it online English teaching jobs, math teaching jobs, adjunct professor jobs or any other educational skilled jobs, the website is the answer to everything. Its hosts job listings from various companies, providing multiple filter features while browsing for jobs. You can shortlist the jobs based on salary, type of job – full time, part-time, contract, internship etc., education level, subject, location, company and experience level.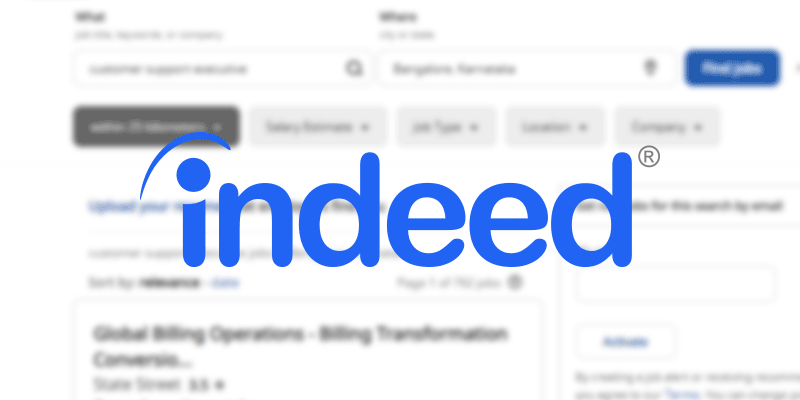 2. HigherEdJobs
The website hosts both online and remote education jobs. Based on your requirements, qualification, experience level and expertise, you can search for online math teaching jobs, English teaching jobs, professor or faculty jobs and many more. You can browse through the entire listing of jobs based on priority. Else you can filter the search results by keywords, employment type, job role etc. The website also contains helpful resources, tips and news on the educational jobs front.
Suggested read: 14 Best Remote Job Sites: Start your job hunt at the right place!
3. SimplyHired
If you are looking for online adjunct professor jobs or instructor jobs, Math and English teaching jobs or teaching jobs related to any other subjects, SimplyHired provides you with a good list of jobs. You can even enter your email address for receiving job alerts on various remote education jobs. The search criteria can be filtered by date, job type, and salary.
4. FlexJobs
FlexJobs is one of the biggest reliable platforms to search for online English tutor jobs, teaching jobs related to various subjects, consultancy jobs and even adjunct professor and instructor jobs. You can find the current job listings on their jobs landing page. For applying to the preferred jobs, you need to sign up and create a profile on the website. You can also find online university jobs or jobs from colleges hiring a freelance, remote, work from home, part-time, full-time academic professionals. 
5. Edsurge
The website is specially dedicated to education jobs. You can search for online math teaching jobs, English teaching jobs, jobs for science and other subjects, professor and lecturer jobs. You need to search by entering the job title, keyword, or location. The jobs landing page also displays the key opportunities for you to easily scan and browse through them. The list displays the job title, location, date and the company name.
6. VirtualVocations
The website hosts both experienced and entry level remote and telecommuting education jobs. Listings for online adjunct professor jobs, adjunct faculty jobs, academic coaches, content writers and many other job titles are available in its online job portal. You can create a profile on the website and start browsing for the jobs. It allows saving the job details and description to your profile to revisit and apply for the same.
7. Remote.co
It is one of the most reliable and best job sites for searching online English teaching jobs, Jobs for teaching Maths, Science and other subjects, other professor and instructor jobs. Depending on your flexibility to work as a full time professional or part-time, jobs are listed on their online job portal. You can search by entering any keyword or a company's name on their webpage. Additionally, the website also lists online university jobs and job opportunities from various colleges and academic institutions.
Further read: How to work from home successfully?
8. Remoteok.io
The website lists online English tutor jobs, Maths teaching jobs, remote jobs for professors, lecturers and instructors and many other job opportunities to work from home. The jobs are displayed on the landing page along with the company names and keywords. The Apply button is present against each job title at the landing page itself for ease.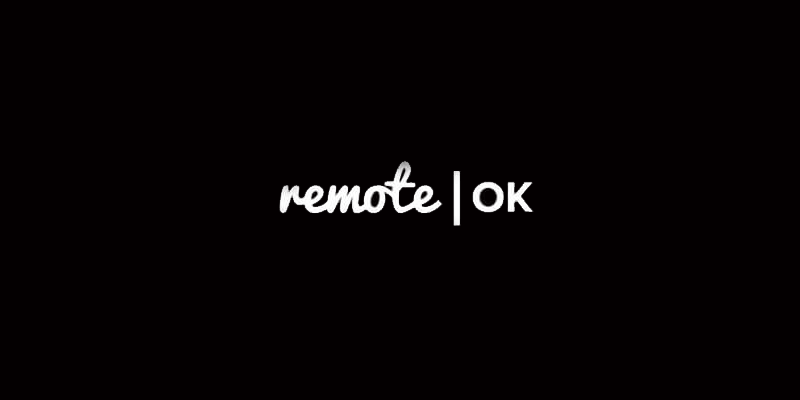 Hope, the article will provide you with appropriate guidance to build up your career as an academician or educationist while working from home remotely.