Ready to take a step towards building your career? Here's our simple guide on how to get a job. Find out to use your network & platforms like Linkedin. Read on!
How to get a job?
You may be looking for a job for various reasons – your present job is not working out, you are a fresh graduate, you have lost your job. You may find another job or employment is difficult, even if you have experience. In this blog, we answer some questions on how to get a job? This blog can serve as a job search guide.
How to get a job? Well, a million-dollar question asked by both experienced professionals as well as freshers from college. Job hunting is a competition in itself, pursued by innumerable people all around the world. Applying the correct technique is critical to obtaining the best job opportunities.
You cannot say there is a single best way to get a job. There are several steps that you need to follow. Finding the correct employers and companies that are best suited for your qualifications and experiences is important. Remember, you need to sell your credibility and stand ahead of others.
In this article, we will focus on the different steps and methods on how to get a job smartly. With remote working gaining substantial leap in the modern world, professionals now have several questions. How to find remote jobs, how to find work from home jobs are the common queries.
Also Read: Remote data analyst jobs | Everything you must know
10 steps process on how to get a job
Now that you have decided you need to look for a job, you need a game plan. How to start looking for a job? We have broken down the steps to getting a job. Here are the 10 step processes on how to get a job,
1. Find the right job opportunity
Several websites list jobs. You can find job opportunities at job search websites, job banks, company sites, networking sites, niche job websites, etc. Most sites list jobs by type of job. You can apply various filters to refine it further. Review various job portals locate the best job portals.
2. Looking for a new job, focus your search
When you visit a job portal, there are several job listings. You need to focus your search, use job search techniques like keywords to match your job criteria. This technique will help you focus on the most relevant search and fewer unrelated searches. Use advanced search features as the fastest way to answer the question of how to get a job!
3. Build a professional brand to find a new job
To find a new job, use LinkedIn and other networking sites to build your professional brand. Create a professional brand that portrays your strengths and core skills. Potential recruiters, employers, and contacts will have a clear impression and view you as a possible candidate for a vacancy.
4. Check job availability through contacts
After creating your profile on networking sites, start using them. Connect with contacts and check job availability. One of them may be able to help you in your job search or get in touch with someone. Want to know how to get a career and how to get a job of your taste? Start using your networks like alumni associations and professional associations for leads.
5. Seek professional help finding a job
While seeking full-time opportunities, you prefer consulting professional resume writing services or resources to write resumes and cover letters. Headhunters, staffing agencies, coaches, and recruiters are just some people you can approach if you seek professional help finding a job. Let your recruiter know you are interested in new openings or ask them about the jobs in demand.
6. People looking for work should begin with a list of dream companies
People looking for work should begin their job search with a list of dream companies. They should use the internet to learn more about companies where they would like to work. Once they have a list is compiled, look for opportunities and quickly send job applications. Try to get their application noticed. Some companies offer email notifications for job openings.
7. Use job searching resources
There are several apps, widgets, and tools that will accelerate your chances of getting a new job and manage your career. Use these tools to organize your job search and save time. These are now considered vital steps to finding a job. Use gadgets like smartphones and tablets to do your job search.
8. For better opportunities make a targeted resume and cover letter
For better opportunities, your potential employers need to know that you have the skills they need. Take the time to prepare targeted resumes and cover letters customized to their requirements. You will have to link your qualifications and skills to their hiring criteria. Get your resume noticed by the hiring manager is ensuring you tick their boxes.
9. Work seekers need to practice interview skills
Just like an exam, you need to practice your interview to succeed. The more prepared you are, the more confident and prepared you will feel. Research the company before the interview, dress appropriately, and practice the answers to interview questions. You need to impress the interviewer with your skill and confidence.
10. Follow-up is a job search process
Remember to follow up after the interview and thank the interviewer and everyone you meet. A thank you email after the interview will help make a good impression. Restate your interest in the position you were interviewed for and remind the hiring manager why you deserve the job. If you receive the job offer, reconsider your options and evaluate if you want to accept or reject it.
Also Read: Remote recruiter jobs | A complete guide
What is the list of four sources you can use to locate job leads?
We listed four sources you can use to locate job leads,
Company websites and social media – Start with a list of companies you would like to work with and then view their career page regularly for any openings. Follow them on social media as many companies post requirements there.
Job posting sites – Companies post vacancies in multiple locations – their websites, social media pages, and job posting sites. Job posting sites can have outdated information but are an excellent research tool. You will get an idea about the roles and requirements presently required.
Former Colleagues and clients – Approach clients and colleagues if you feel I need help getting job-seeking opportunities. Contact them on LinkedIn, contact former colleagues even if you did not work together.
Alma mater and classmates – Like colleagues, you can contact your former classmates and alma mater while looking for a job. These networks are strong may help you to procure a job.
Also Read: Remote legal jobs | Know before you start
Aside from public job posting, there is a hidden job market with limited accessibility. We have list three ways you can find jobs in the hidden job market,
Cold messaging – Cold messaging can be awkward, but effective. Start messaging employees where you want to work can be a great way to tap into the hidden job market.
Network creatively – Use all the tools available to you network online, through social media sites, and in person. Contact former colleagues, classmates, clients, and professional associations.
Subscribe to news alert – Subscribe to a news alert for corporate news. While these alerts may not be about jobs, you can learn more about companies, and take it from there.
Also Read: Remote social media jobs | A how-to guide for beginners
How to find a new career?
Career change is a huge decision, and looking for a new job where to start is scary. how to find a new career?
Evaluate your skills and strengths, brainstorm with friends and family and make a reference list. Consider your hard, soft skills and strengths that you can use in a new career.
Assess your personal and professional interests. Make a list of your interests and look for jobs to match your interest.
Different careers have different salaries, evaluate if you can sustain your lifestyle in your new job.
Some careers may require you to obtain further education or training. You need to understand the requirements of any new career option and decide if you will proceed.
Also Read: Remote education jobs | An ultimate read for best results
How to get a good job when the market is bad?
Job markets fluctuate, how to get a good job when the job market is bad? Here are some tips that may help you find opportunities,
Become proactive by updating your resume to show you thrive in challenging times. Start networking call your friends and acquaintances and attend networking events.
Try a new approach, use new keywords while looking for work online. Challenge yourself to attend new networking events – in different cities, social circles, or industries.
Avoid panicking and look for new ways to make money, options like tutoring or small hourly projects.
Try freelancing by starting with small projects and gradually build your portfolio.
Consider moving to a city or sector where there are more jobs available.
Also Read: Remote data entry jobs | A priceless list of tips to succeed
Market reality: how often have you looked around for another job while employed?
Are you curious to know how often have you looked around for another job while employed? Most career experts, say applying for a new job when you are l employed is a smart move, but you need to be cautious.
When you are working, you are more likely to learn about potential leads through your contacts. Quitting a job before you are employed is risky – you will feel stressed till you find something suitable, and you have less room to negotiate.
While looking for a new job, never bad-mouth your current employer, do not burn any bridges even if you plan to leave. While applying for jobs in person, request that your prospective employer keeps your job search confidential. Avoid using current coworkers and supervisors as references.
Also Read: Remote health coach jobs | A comprehensive guide for beginners
Why is networking is the most effective search method for finding job leads?
Networking is the most effective search method for finding job leads. Networking makes you known to employers and to people who may recommend you for a job opening and is the best way to apply for a job. Here are some reasons why networking is effective,
Most jobs are not advertised in newspapers or job portals. According to estimates, 70% to 80% of vacancies are not advertised. People who network effectively can avail of these vacancies.
People tend to give preference to personal connections like friends and acquaintances. Employers prefer to recruit people they know and trust.
Advertised jobs receive many responses and the competition is stiffer.
Successful members of your network can offer helpful advice.
Also Read: Remote software engineer jobs | Everything you must know
Is applying for jobs through the company website a good idea?
Companies today post vacancies on various sites and their website. You may wonder how to get a job? Generally when you apply for a job your resume ends up in the Application Tracking System used by the company.
It is irrelevant where you apply for the job as hiring managers do not have any idea where the resume came from. You can do what is more convenient, use the portal that is more user-friendly. When you are seeking a job opportunity in a company, referrals from employees are helpful and can get you noticed faster.
Also Read: Remote editing jobs | A complete guide
How to look for a job when you have a job?
Looking for a job when you are employed can be tricky. Recruiters and companies sometimes prefer a candidate who is employed because they are likely to have up-to-date skills. Here are some tips on how to look for a job when you have a job,
Update your LinkedIn Profile a potential employer will check your profile after receiving your resume.
Avoid posting your resume on job board websites, your boss may come across your resume online.
Avoid dropping hints at work. Avoid telling your coworkers or boss about your job search.
Schedule your interviews outside work hours if possible.
Stay focused at work, and avoids conflict with coworkers.
Also Read: Remote illustration jobs | Know before you start
Techniques on how to find a new job with confidence
Here is a collection of 8 techniques on how to get a job with confidence,
1. Looking for new opportunity in job websites
Jump into the search engines and type in the job roles you are looking for. You can find plenty of job websites offering multiple roles in different locations of the world. The trick is to narrow down your search by mentioning the job title, location, salary range expectations, and also crucial companies or brands.
The second trick is to register on the websites and create a strong profile. Employers seeking to hire professionals often scan through the profiles for their offered roles. The third track is to set up email notifications of the jobs posted on the websites.
Tip: Build an attractive profile with tags and keywords to appear under the search radar of prominent companies and firms.
2. Best way to apply for jobs is to attend career fairs
The best way to find a new job is to keep track of the career fairs that are held in your city. The newspapers and TV ads display the dates and timings of such fairs. Attend them and get acquainted with the new jobs offered by various renowned companies and even recruiting agencies.
You can understand the job market and opportunities better. The companies also offer spot job applications at fairs. Hence it's indeed a fabulous chance to submit your resume and wait for an interview. Another trick is to discuss with them the various career options and how can you benefit from them.
Tip: Never forget to collect business cards or note down the emails and phone numbers of the point of contact from each of the companies. Connect and network with them for probable job roles.
3. Join forums and discussion boards help to find a job quick
If you need to know how to get a job, joining forums and discussions hosted by experts is a boon. You can understand the trending jobs and the roles demanded by major companies.
The forums assist and guide professionals in searching for the appropriate jobs in sync with their academic qualifications and experience. You can gather a list of top companies to target for job applications. Doubts and clarifications regarding the job roles and descriptions can also be sorted easily. 
Networking is now the trending concept in achieving heights in jobs and individual businesses. Many experienced professionals consider this technique as the best way to find a new job. You stand a chance to be acquainted with fellow job seekers, experts in your domain, and connections from different companies.
Networking helps in providing information on job openings in other companies. You can gather knowledge of the job market and the latest job offers. A different trick that can be applied is to like the social media page of different companies. You can also comment on their posts, careful to be strictly professional.
5. Seeking new opportunities through friends & family
Check out your friends and family members working in reliable companies or firms. Several companies offer Buddy referral schemes wherein the employees can submit resumes of their acquaintances.
Essentially they avoid the traditional recruiting route and try to utilize employee connections for hiring. To answer on how to get a job, this particular option is worth a try. The advantage is you can rely on your close ones in obtaining a secure and reliable job role. 
6. Deck up your resume for better job possibilities
If you indeed have a query on how to get a job fast, then first and foremost you need to curate a smart resume. Your resume creates the first impression of you in front of the recruiters. You may be a qualified professional with a great deal of knowledge and experience.
But if the resume fails to point out your exceptional qualities, then you lose your chance of being recognized by companies. The result is a failure in being recruited in potential job roles.
Through your resume, you must be capable of selling your inherent strengths. Your experiences must be carefully articulated and represented concisely. Use keywords as deemed necessary for immediate attention.
7. Focused preparations is a must for getting the job
If you want to know how to get a job fast, then sharpen your interview skills. Once you are shortlisted, companies will immediately call you for an interview. If you are not geared up for the same, you will lose the race. A trick is to search for probable interview questions and prepare for the answers.
But remember not to memorize the answers from the internet. Understand the question pattern and the logic behind the answers. Try to speak out in your own words and with your thoughts. Another trick is to look for some online videos guiding interview tips.
Tip: Practice mock interviews at home. You can record yourself to rewind and check how do you sound. You may even ask your close friends or family members to assist you.
8. Think and decide on new career opportunity
How to get a job you love? This question often is enquired by experienced professionals who are working in a particular industry or a domain for a long time. They sometimes seek to apply for niche jobs to break out from monotony.
The recommendation for them is to not be haste in applying for jobs. If you are in a monetary crunch situation, then you can either continue with your current job or go for a temporary job. Think, search, analyze and then decide the best one for you.
Tip: Do not be frustrated while hunting for jobs. If you are interested to know how to get a job you love, you need to be extra patient and calm. Take breaks in between your job search. Refresh your brains by focusing on your hobbies. Come back after a comfortable break.
Now let us try to find out some probable answers to the question of how to get a job after for freshers and newbies.
Also Read: Remote insurance jobs | A how-to guide for beginners
Hacks on tricks on best way to get a job for freshers
Here is a summary of hacks and tricks for the freshers to get the best jobs,
1. Career guides to find a better job
If you are a student, you need to equip yourself with appropriate resources to build a career. There are online career guides and established career centers where you can check out for probably job opportunities or suggestions. Colleges and universities often invite reputable companies to their campus.
Try for them as you stand a better chance of being recruited. But you need to be prepared for the interview as well. Learn your subjects well, be aware of current affairs and speak with confidence. You can also visit a career counselor for advice and recommendations.
2. LinkedIn for better job opportunities
LinkedIn is a great website when it comes to seeking job opportunities and showcasing your profile. We will learn the tips and tricks on how to get a job and how to use LinkedIn for the same. The website has many groups for you to join and discuss job offers and trending opportunities.
The majority of the colleges and universities host Linkedin groups with alumni. Join and connect with them. You may find out job offers from the companies where they are employed. The website also provides ample provisions to connect with HR recruitment agencies and various employers.
3. Easiest way to find a job is to join professional organizations
Professional Organizations are sometimes hosted by colleges and universities. They normally focus on a particular industrial field or technology domain. You may join as a volunteer to assist in their working and coordination.
This will assist you in increasing your social and professional network. Experienced professionals often tend to guide and assist freshers in obtaining a job. Hence you must not miss on availing the opportunity. Some students and freshers consider it the best way to get a job. 
4. How to job search by creating a website?
The young generation is now tech-savvy and ambitious. A good suggestion for them is to start a website of their own. Many website domains are available for free. In a way, they can start writing articles on their domain of interest.
They may try out innovative ideas or white papers in their blog. Problem-solving on critical trending topics is also a good idea to promote on personal websites. Companies are appreciating candidates with extra skills. It will eventually help to score high among others.
Also Read: Remote tech support jobs | An ultimate read for best results
How to job search while on remote work?
Companies and firms are now inclined to hire remote workers for their various roles. The availability of resources in niche skills from different parts of the world is a key factor. Besides, working remotely is a great means to save costs. Let us discuss some tips on how to get a job in remote, how to find work from home jobs easily.
1. The first step in the job-search process is to judge yourself
Remote working is different from the physical presence in an office. Hence before applying for remote jobs, you must understand various nuances. If you are comfortable working in a remote environment, then go for it. Just be sure, you are fine to adapt to the new lifestyle.
Next, you must explore the correct remote job for you. The underlying meaning is to select the mode of working – part-time, full time or contract basis. Decide the balance between your personal and professional lives. 
2. How to start a job search in reliable companies?
It is advisable to perform an extensible analysis of companies hiring remote professionals. Some firms advertise for remote roles, but they may not be capable to handle the work from home responsibilities. While some companies will be experts in working with remote employees, try to identify them and then seek job roles in their websites or the job portals.
3. Understand the tasks of companies facilitating remote working
You must gain sufficient knowledge on the way of working of companies hiring remote professionals. Other than the domain or technical expertise, they focus on motivation, interpersonal relationships too.
They mainly try to understand your technical know-how in handling audio and video conferencing tools. Hence ensure you are well equipped with the information and attitude while seeking remote jobs.
Also Read: Online transcription jobs | A priceless list of tips to succeed
How to use LinkedIn to find a job?
LinkedIn is one of the best professional websites to connect with job recruiters and agencies. You must leverage it to its fullest extent to find a reliable job. Few tips on how to get a job through LinkedIn are enlisted below for your easy reference and guidance,
Create a profile with a photo and relevant skills. Keep your profile updated.

Get your connections to endorse your skills.

Focus on your experiences and highlight the keywords

Your headline must speak about your ask on the job role

Create a professional network in LinkedIn

Join various like-minded professional groups

Search for jobs related to your skill and experience

Connect with companies and firms hiring professionals

Check alumni groups and company groups

Visit profiles of recruiters before appearing for the interview
Also Read: Work from home nursing jobs | A comprehensive guide for beginners
A probable question you may now ask is how long does it take to find a job? Well, it all depends on the job demands in the market and the requirement of the companies. There are numerous websites offering job opportunities like Indeed, FlexJobs, HuffPost, Glassdoor, CareerPivot, and many more.
The normal trend is a wait for 1 to 2 months. But it is better to register on these websites to find out your answer. Different job roles may have different waiting times. Hence there is no fixed answer as to how long does it take to find a job.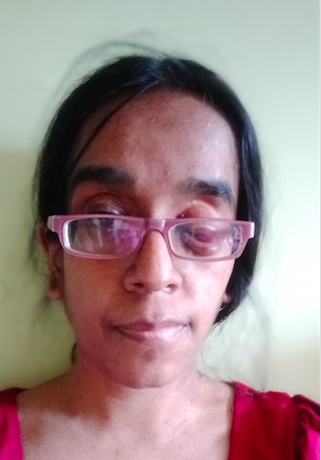 Shubha writes blogs, articles, off-page content, Google reviews, marketing email, press release, website content based on the keywords. She has written articles on tourism, horoscopes, medical conditions and procedures, SEO and digital marketing, graphic design, and technical articles. Shubha is a skilled researcher and can write plagiarism free articles with a high Grammarly score.