The World COVID-19 pandemic has forced individuals in various professions into home quarantine for weeks. There is no certainty as to when we can emerge out of the emergency prevailing or can say gripping the entire world. With all the shopping malls, restaurants, gyms, theatres, etc. closed, many people are in a panic state for survival. Situations are forcing some to spend off their savings, posing a danger to their future. It is very important in this situation to practice patience as there are plenty of opportunities to earn extra money during the quarantine. In this article, we will discuss how to earn money during quarantine? It will provide you with great ideas to earn money by availing some of the popular remote jobs.
Let us discuss now a few interesting methods to earn extra money during quarantine with a special focus on COVID-19.
1. Home Gigs
Professionals involved in full-time jobs often struggle to pick up home gigs and invest time into it. Some are passionate, and experts in certain gigs but fail to pursue them due to lack of time. Being at home due to the effects of coronavirus and quarantine mandates, you can leverage the time in home gigs, the prominent ones being enlisted below:
Read: 14 Best Remote Job Sites: Start your job hunt at the right place!
Content Writing and Copywriting
Writing is one of the popular remote jobs offered by many travel websites, and companies for creating content blogs. They approach freelancers on a contract basis to write for them on varied, interesting topics. If you possess a writing desire, then search for such opportunities as per your niche and expertise. So if you are trying to find out how to earn money during quarantine, then you can pursue these remote job opportunities to support your livelihood.
Prominent YouTubers and marketing firms are often on the lookout for professionals who can edit videos by improvising quality and sound effects. So if you have the experience and expertise, then there are ample opportunities for you to investigate and engage in one of the popular work from home jobs during COVID-19.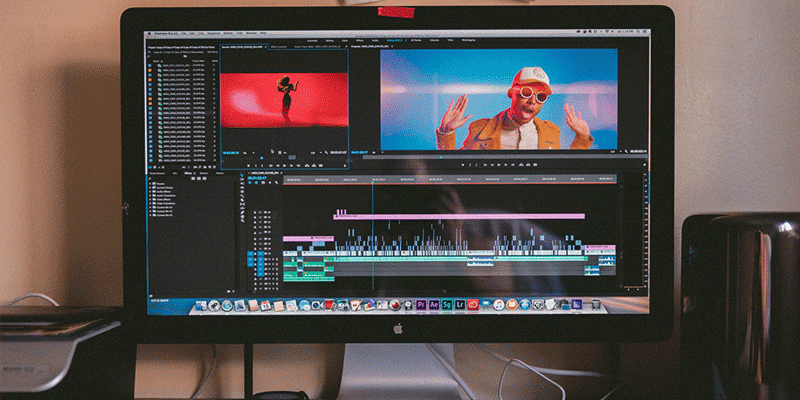 Kids and children are quarantined at home with their parents. Schools and colleges are closed, hence the students are missing the tutoring from their teachers, lecturers, and professors. Parents are opting for online videos and tutorials to keep their children engaged and not lose out on their learning spree. If you are a teacher professionally or have a zeal into teaching, you can contact different academic institutions or training agencies offering opportunities for online tutoring. 
Social Media Coordinators
Established bloggers and content writers often require coordinators to manage their social media accounts on different platforms. They look for freelancers and part-time professionals to manage their accounts. So if you are interested to know how to earn money during quarantine, then this is one of the easiest and convenient methods.
Also read: 18 Best remote companies to work for in 2020 
2. Take up Paid Surveys
Certain websites provide money for taking up surveys on different types of topics like home essential products, food habits, educational requirements, purchasing habits and many more. You are only expected to create an account on the website with correct credentials. Once you are registered and logged in, you can access the surveys recorded in the websites. The surveys provide you with a list of questions to be answered and voice your options on several topics. A certain amount of money keeps on adding up to your account and once you achieve a certain limit, the amount gets credited to your bank account or PayPal account, etc. Bet it will answer your question on how to earn money during quarantine.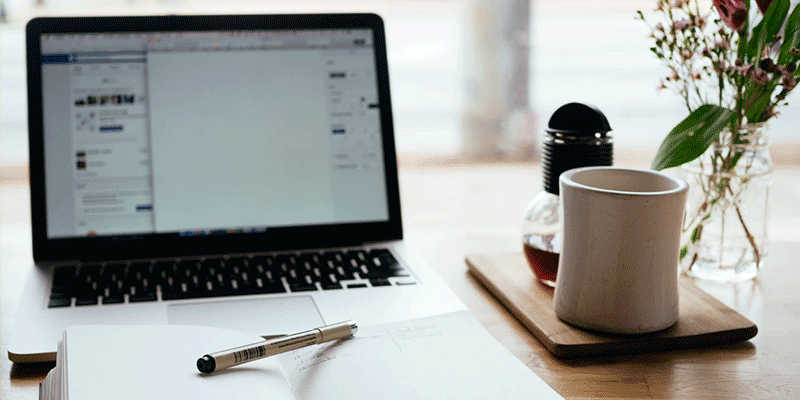 Tips
The popular and reliable websites offering paid surveys are SurveyJunkie and Swagbucks. The recommendation is to read the reviews before registering on the websites.
Read: Virtual Icebreakers – How to have smooth first remote meeting?
Facts
Paid surveys are easy and do not require special expertise or skill. So when the world is fighting with coronavirus and quarantine is the only solution for us to stay safe, paid surveys come as a saviour to those desiring to earn money from home.
3. Sell old belongings
Amid our hectic daily life, we find limited time to check our old unused belongings. These items keep on accumulating unnecessarily without realizing the amount of value they would fetch in once sold. So now when you finding a resolution to your question on how to earn money during quarantine, try to find all your old stuff which is unused and suitable to be disposed of. Check out websites that accept used and old products and sell them off.
Some websites accept old books, DVDs, Video Games, furniture, cell phones, and electronic goods through their online marketplace. You are expected to pack the items and keep them ready to be shipped. They normally pick up from your doorstep, thus negating the necessity to step outside from your home.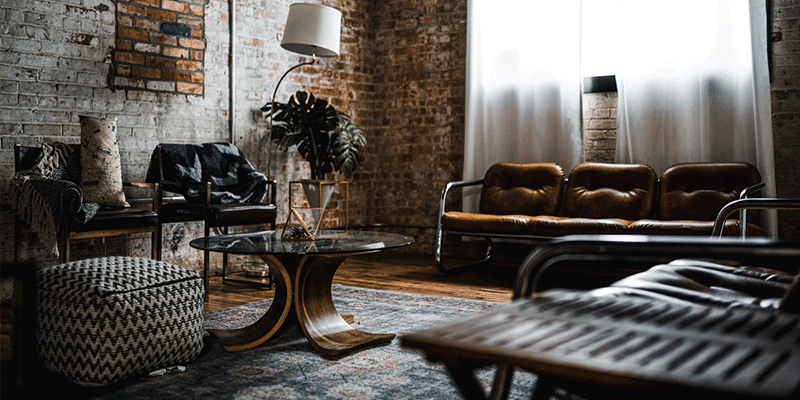 Important Tips
It is recommended to check the authenticity of the websites and their rules and regulations before registering for selling your old and unused belongings.
Also read: Guide to conducting & attending Remote Interviews
4. Stock Trading
Among the most preferred work from home jobs during COVID-19, stock trading ranks high in the list. Though there have been some ups and downs in the trade market, still you can avail of a few opportunities to fulfil your short term monetary obligations. There are different strategies for stock trading, and you can adopt any of them if you need an answer on how to earn money during the quarantine.
You can try for day trading where the philosophy is to buy and sell stocks within a day and not beyond that. The second option is called swing trading, wherein you can buy a stock and observe the price variations for a few days before selling them in the trade market. The third option is to perform shorting, borrowing stocks from a broker and selling them to purchase later at a lower price.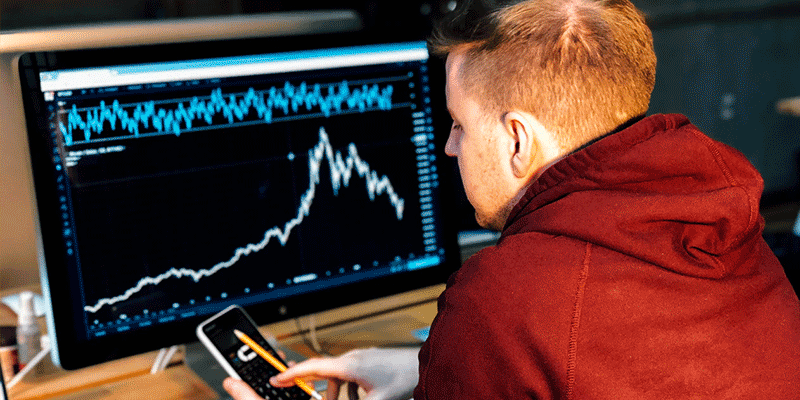 Important Tips
If you are a first-timer in handling stocks, then you must consult an expert and read through various recommendations on the internet before investing in any shares or bonds. Since you will be looking for short term gains, you need to be a bit cautious in your venture.
Read: Stock Market 101
5. Virtual Assistant
Online businesses have been increasingly on the rise in the modern era. The business owners are on the lookout for experts to assist and support them in their initiatives. They post their requirements for a part-time virtual assistant on different social media platforms. Hence it is advisable to log in to your social media accounts and join groups hosting such jobs. Depending on your skill and expertise, you can share your profile with the business owners. 
The advantage of being a virtual assistant is you have the privilege to work from home without any hassles. All you need good is internet connectivity and laptops or desktops with fast speed and proper configurations. Your infrastructure and network connectivity must be able to support being online at any moment within your work schedule.
Important Tips
Though being virtual assistant solves your problem on how to earn money during quarantine, yet you need to be cautious too before engaging with any online business firm. Research and analyze the business goals to understand the objectives and long term certainty of the firms.
We have discussed some of the opportunities to answer the most common question on how to earn money during quarantine. Now let us focus on some of the money-saving tips during the quarantine.
Sugested read: 14 Best Productivity Tips to Achieve More At Work & Life
6. Consult a Financial Advisor
With all your savings and investments so far, it is essential to consult a financial advisor on how to protect and increase their value. You may be earning less than what you have been doing in your regular life before being quarantined for COVID-19. But you cannot exhaust our savings as that may create a negative impact on your future survival. 
Financial advisors provide guidance and assistance in supporting your long term goals. They provide appropriate suggestions on investments and opportunities for monetary growth. So list down and amalgamate your saving accounts, deposits, investments on real estate, mutual funds, and others. Discuss in detail with a financial advisor and design an appropriate long term plan.
7. Reorganize your insurance, loans, and taxes
Decisions on insurance and loans for home and car are often made in a hurry. We seldom compare all available options before opting for them. The reason is we are busy handling the daily humdrum in our life. The moment now when you are really worried about money-saving tips during quarantine, it is time to reorganize your financial parameters. Check if your insurance and loan options are proving to be beneficial or not. Explore other available options to check their benefits and you may want to switch over if situations are favourable. 
Ensure your taxes are calculated as per the regulatory and statutory mandates of your country. Keep a tap on any waivers and extensions as per the government announcements of your country.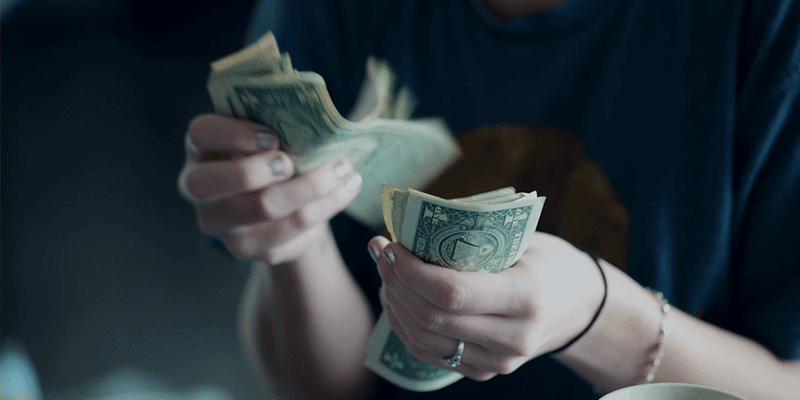 Do not be panicked with the current situation of COVID-19, but be confident in your abilities and tips shared through this article. You will surely be able to find a way to earn money in the current state of quarantine.
Further read: Deep Work Summary: 5 Key takeaways to help you be more productive