Want to compare and identify the best presentation software. Here is a complete list of the best, along with their key features, prices, pros, and cons. Read on!
Best Presentation Software
Presentation software broadly refers to software programs that help display cohesive information in the form of a slide show. They come in handy whenever someone has to deliver a presentation.
An excellent presentation software largely has three parts for the three primary functions. These include an editor for the input of formatted or unformatted data, a method for inserting and appreciating tabular information, and finally a slide-show utility to display the required content.
Slide presentation software may be regarded as the major enabler of a functionally specific way to represent textual, graphical, or tabular data on slides, with a distinct style of its own in contrast with traditional presentation media.
Also Read: Powerpoint Tips and Tricks | A how-to guide for everyone
Importance of presentation software in professional lives
There is hardly any professional on earth who hasn't used any presentation software in his or her lifetime. Presentations are commonplace. Be it product descriptions, some form of public speaking, or even hosting a webinar explaining profit margins and revenue figures and whatnot, chances are high that informative slides roll along with the presentation.
The best presentation tools aim to make a visible difference in how they are delivered. This is especially more pronounced during these trying times. With social distancing norms in place due to the coronavirus pandemic, most of the corporate work, teaching, and the like are being done online from the safety of homes.
Also Read: Secret Santa Gifts | An ultimate read for best results
What makes up the best presentation software?
When it comes to the best presentation tools, there are cool presentation software as well as common ones. The digital world has come a long way since the first presentation programs were invented.
Of course, Microsoft Powerpoint, developed in 1987 is the most widely used presentation software in the world, but it's not without its flaws and complexities, which is why alternatives have sprung up left, right, and center. But what exactly are the ingredients needed to cook up a successful presentation software?
Looking out for the best ppt software makes us want flexible and efficient programs. From academic instruction delivery to board meetings and Church sermons, slide shows today are deployed in almost anything. So the best presentation software should compulsorily contain the following,
1. Ready-to-use templates – The presentation programs should feature ready-to-use templates for maximum productivity. Readymade designs are so much better than plain bland options in so many ways.
2. Collaborations and easy sharing – Gone are the days of working as lone wolves. Productive people generally work in groups and often remotely nowadays. A cool presentation software offers easy options for collaborations and sharing of work.
3. Media support – Text-based slides hardly cut it anymore. Presentation programs need support for easy narration recording and also support for video insertion to make the session more fruitful.
4. Graphics options – What if you are short on time and need to create a presentation for that quick meeting? You certainly can't scavenge the whole internet for graphics, animations, and other such stuff to make your presentation look good.
Interactive presentation software should have in-house options for quirky animations and custom graphics to save your time and efforts while not losing out on eye candy.
5. Convenience Features – Best presentation tools must have extra convenience features like a full-fledged presenter tool for ease of usage. Data analytics, live polling, etc. are nice to have, as well.
Also Read: Best Screen Sharing Software | A priceless list of tips to succeed
How to determine the best presentation software for your needs
In today's world, we are almost always spoilt for choice. There are umpteen options available for almost everything we look for. It's no different when choosing the best presentation programs for your needs.
So how do you choose what is best for you? Do you simply go for the "conventional" or are you okay with diving deep to look beyond the obvious to pinpoint the exact slide-show presentation software for your needs? Let's find out.
1. Familiarity with the presentation formats
Assuming you want to opt for a certain slide presentation software for your next project, familiarity might play a central role in your decision-making. If you are already familiar with a certain ppt software (read: MS Powerpoint), you might genuinely find yourself at crossroads when deciding the ideal presentation interactive presentation software.
You might need the most features for your animated presentations even if you have to opt for something which you have never used before. How open will you be to trying out something new? What is the learning curve of the one you chose over the one you already know? Is it worth the extra effort to learn the Powerpoint alternatives you have in mind?
2. Flexibility – for example, easy slides
What good is a feature-packed cool presentation software if you find the UI overwhelming or the software as a whole difficult to use? After all, productivity is what we all aim for. Ease of usage is a real criterion to determine whether a particular slide-show presentation software you have shortlisted is suited to you.
This is often subjective, though and not everything is for everyone. To make the most of the presentation software, you need to choose carefully. There are many presentation software examples that might be the looker but not the doer when it comes to your exact needs. And some of us have had this experience the hard way!
3. Price – for example, alternatives to power point
Of course, this is a huge consideration when weighing up the best presentation tools as per your needs. There are paid programs like Microsoft Powerpoint (as a part of Microsoft Office Suite) as well as umpteen free alternatives.
For example, LibreOffice Impress which, if spent proper time on, would produce equally good if not better presentations. In many scenarios, the budget often becomes the deciding factor when choosing the best interactive presentation software for your needs. 
4. Platform – to make it flexible across PowerPoint projects
Not everyone works on the same platform. Not everybody can work on the same platform as well. My preferred choice of platform might be Linux, and yours might be MS Windows. Some may even opt for cloud-based slide presentation software which helps with collaborative efforts. The choice of platforms might trump every other consideration out there.
5. Powerpoint options and required features
Most of the popular interactive presentation software nowadays is feature-packed. Even so, they may differ slightly. The implementation of the features you require the most might not be identical.
Also Read: Best Note Taking Apps | A comprehensive guide
8 best presentation software list – the PowerPoint alternatives in 2021
There are a plethora of presentation programs and software available today which offer solid replacement to MS Powerpoint. Although Powerpoint is still the numero uno option for the masses, there are Powerpoint alternatives with better cross-platform compatibility, the questionable performance of the online version, and of course the high license fees.
Some of these products are free and online and some are enterprise versions, with heavily loaded features and premium pricing. Read on to know about the most popular presentation software and choose the one that best fits your team.
1. Prezi Next – the Prezi software
Prezi Next is one of the best Powerpoint alternatives you can find. The best thing about Prezi is, it's feature-packed with a large graphics and animation library but at the same time relatively easy to use. The best thing about Prezi is probably its ease of use. With a slick and straightforward UI, Prezi makes it easy to get eye-catchy presentations.
It has a large collection of custom templates, gifs, videos, emojis, and even a voiceover feature, although you have to pay for that. Talking of cost, Prezi Next has a free version that is made for just the barebone functions. The paid plans start at USD 7 for individuals, while the versions aimed at teams are more expensive.
2. Visme – one of the best Prezi competitors
Visme is a good Prezi alternative. You can create good-looking, interactive, and animated presentations using Visme. Like Pr works on the web, which in turn helps bypass local system architecture limitations.
This presentation software also features a large selection of graphics, icons, and even royalty-free pictures to take your presentation to the next level. Visme has both free and paid options. The paid version starts at USD 14 per user per month. There are other plans as well, letting you choose one which is most practical for you.
3. Ludus slide tool
Ludus is yet another good Powerpoint alternative and in turn a Prezi alternative as well. Ludus is highly customizable and has almost every feature under the sun to make gorgeous presentations.
It's especially for the artistically inclined users who stop at nothing to make their presentations look like works of art. Although this interactive presentation software is highly customizable, you don't need to be a Photoshop expert in utilizing all of that.
The user-friendly beginners' tutorial makes sure you don't go in blind – it contains a neatly organized collection of guides for the most common tasks expected from such a suite. Ludus, unfortunately, doesn't have a free version although there is a 30-day free trial period for new users.
After that, it would set you back by USD 14.99/ month, which is billed annually. The paid version features a remote control, advanced sharing, and collaboration, password-protecting presentations, and also embedding on websites such as Notion and Medium.
4. LibreOffice Impress – a solid PowerPoint substitute
This is part of the LibreOffice Office Suite pre-installed on most Linux Distros these days. But even Windows and macOS users can take advantage of this brilliant presentation software. Thus this is truly cross-platform while being locally installable, open-source, and thus, effectively free irrespective of the platform you install it on.
Powerpoint users would feel almost at home while using LibreOffice Impress as the UI is (intentionally?) made similar to Powerpoint, with some minor changes here and there. As for features, it has everything you need to create beautifully animated presentations. It has the best presentation tools, like an extensive collection of graphic images and gifs.
There are also video and audio embedding options that work just like in Powerpoint, hence a truly free Powerpoint alternative. If you are someone who loves using open-source rather than closed-source software, this is definitely for you.
Also Read: Employee Appreciation Gifts | Everything you must know
5. Apple Keynote – the dynamic PowerPoint
It should be clear from the name which fruit.. erm.. tech company has developed it. This is a great Powerpoint alternative for the Apple ecosystem and comes pre-installed with every Apple device, be it Macbooks running on macOS or iPads on iPad OS or iPhones on iOS.
This presentation software is particularly known for being slick and fast. It also sports a good number of animation options. The typography, as well as beautiful fonts, make it a pleasure to work with. As such, it is particularly effective when creating interactive presentations.
Of course, the Apple-only architecture severely limits its usage on other platforms like Linux, Android, or Windows, but at the very least they have included a web version too.
This can be accessed on browsers running on non-Apple systems using your unique Apple ID. It is free on Apple ecosystems when it comes to the price, as it comes pre-installed. If needed, it can also be uninstalled and installed from the Apple app store on all types of Apple devices.
Do you want to sound like a tech stud using AI-powered web-based presentation software? Then Slidebean is definitely for you. This offers a whole set of automation options that others don't provide.
You are presented with two options when you attempt to create your first slide – either start with a preset template or start from scratch. If you choose the latter, the built-in AI features will start suggesting to you what themes and fonts to choose based on your presentation type and format.
Although what the AI suggests is more than enough on most occasions, you can always manually customize if that's your cup of tea. The tight integration of AI throughout the whole software is impressive, to say the least.
AI will guide you every step of your way, and it can even arrange the order of slides for you to bring the best parts to the fore if you're unsure yourself. As far as the cost goes, it has both a free and a paid version starting from USD 8 monthly (again billed annually).
7. FlowVella – Mac PowerPoint alternative
Another great unique and interactive presentation software for Apple ecosystem fanboys. FlowVella has everything you need to be able to call it an all-rounder and more, except for cross-platform integration. Like Apple Keynote, this one runs on Apple OSs only. The silver lining here is like Keynote again, and it retains a web-based version.
FlowVella has custom fonts, beautiful preset templates with good template customization options allowing you to experiment. But what sets it apart is its 'Kiosk mode' which converts any presentation if you so wish, to something resembling a portable digital billboard.
This way, cross-device compatibility is no more an issue – half of your slides won't get cut off when you switch from your Macbook to your iPad. FlowVella offers a free as well as paid version like many others in this list. Prices start from USD 10 monthly and go all the way up to USD 60 annually.
8. WPS Office Presentation
This is similar to LibreOffice in many aspects, other than the fact that it is a Chinese-origin software. WPS Office, like LibreOffice, is a truly cross-platform office suite as it has apps for Windows, Linux, Mac, Android, and most other popular platforms.
Also, like LibreOffice, it has a whole office suite consisting of a Writer analogous to MS Word, a Presentation software analogous to Powerpoint, and a Spreadsheet software analogous to MS Excel. It is also truly free to use a platform like LibreOffice. One thing which we noticed during its testing is that it has very good MS Office inter-compatibility.
It means slides made in either software will look and behave very similarly when running on each other. But there are some font issues as many proprietary Microsoft Fonts are not available in WPSOffice, and you have to make do with the Chinese counterparts.
A feature worth mentioning is that WPSOffice has a tab-like UI feature wherein you can open PDFs, PPTs, XLSs, and DOCs in the same instance of the software on individual tabs similar to what you do on most browsers.
Also Read: Corporate Christmas Gift | A complete guide
Top 3 online presentation tools
Online presentation tools can display information and graphics in a slideshow format. It has three main components – Text editors, Import Function, and Presentation mode. PowerPoint is still the most popular online software tool, but making presentations can be challenging and time-consuming. The top three online presentation tools are,
1. Slidebean presentation websites
Slidebean is a presentation website that allows businesses and marketers to make online presentations. It has a simple interface that allows you to put your content and arrange your text, graphics, and content.
Slidebean has ready-to-use templates that can impress your audiences. It has an extensive library of graphics and gifs to highlight information. The minimalistic charts allow you to present data in an engaging format. It has a universal interface and can be used seamlessly for all presentation types.
2. SlideCamp presentation maker
SlideCamp is a presentation maker that provides templates for creating company presentations. The online presentation tool allows you to adjust color schemes, add your company logo, import charts, and data, and build infographics.
SlideCamp is an excellent tool to create consistency across your presentations. Utilize the predesigned templates to ensure your presentation has a professional look. The company offers plans starting at $49 to $449 per month, depending on the number of users that will access the program.
3. Pitcherific presentation tools
Pitcherific offers presentation tools to build and practice your presentation. The template-based presentation format helps you through the presentation process. Instead of just drafting slides, the program prompts you to write out areas of your speech.
There are several templates and different pitches available to guide you through the presentation. You can follow the elevator pitch that includes hook, problem, solution, and closing. There is a recommends character count for each section. A clock allows you to time your presentation. These features make it one of the best presentation software.
Also Read: Motivational Gifts | Critical items that you must know!
Top 3 PowerPoint alternatives
PowerPoint has become the industry standard. It is easy to use and versatile, but PowerPoint presentations are not engaging. The bullet-based format can become tedious after some time. The standard templates available on PowerPoint may not create the desired impression. The top PowerPoint alternatives available are,
1. Zoho Slide presentation
Zoho has emerged as a good alternative o create slide presentations. It has a clean interface. The library has 17 prebuilt themes with animation and slide transition effects. Zoho allows you to present content like PowerPoint and has emerged as a powerful PowerPoint alternative.
The slide presentation can be viewed and edited by multiple people simultaneously. Zoho is free for up to 25 users. For larger teams, there are affordable premium plans available.
2. Canva presentation online
Canva allows users to make free presentations online. You have access to several layouts to create a beautiful presentation. You can choose images, fonts, and colors to convey your message convincingly. Customize or use the stock templates.
You have the option to use stock images or upload your images. Give your presentation a professional look by uploading your company logo. Canva will allow you to collaborate with your coworkers in real-time.
3. Haiku Deck ppt software
Haiku Deck is one of the best PPT software available. The presentation tools enable you to create stunning visual backgrounds. The extensive library of templates makes it one of the best presentation tools available.
Though simultaneous editing is not an option, you can share your presentation with others. The program has a simple interface and easy to learn. Haiku Deck is ideal if your presentation is not text-heavy. It is paid platform with costs ranging from $8 to $30 per month.
Also Read: Thankyou gifts for employees | A how-to guide for everyone
Top 3 interactive presentation software
We use presentation software for learning, product or brand promotion, or spread information. In the internet age, our audiences expect interactive content. To get noticed, your content should be able to forge a connection between you and your audiences. Interactive content helps your audiences participate. Below we have listed the top 3 interactive presentation software,
1. SlideDog presentation programs
SlideDog is a presentation program that allows users to create presentation playlist to create a presentation. It is easy to use, and you can add files to the playlist pane. The flexible software allows you to add PowerPoint presentations, PDF documents, webpage, and Prezi files.
For interaction, you can insert a questionnaire or have live chat with your audiences. The files are available in the original format. SlideDog is the best presentation software for conferences and events and is used in multiple formats.
2. Mentimeter Presentation Pro
Mentimeter is a presentation pro, allowing you to make an interactive presentation with real-time voting, quizzes, reactions, scale, and much more. Audiences easily connect with your presentation; they can interact through their preferred device. Mentimeter is a cloud-based application, and you can start making presentations after signing up.
After making the presentation, shares the link with your audience. All participants have a unique code to vote on during the presentation. The results are visible instantly on the screen, and you can export the results to a pdf file or excel file.
3. iSpring Suite Max best PowerPoint presentations
iSpring Suite Max is one of the best PowerPoint presentation software available. It is ideally suited to create interactive e-courses, assessments, dialogue simulations, screencasts, and videos. You have the flexibility to build on your existing PowerPoint presentation or start from scratch.
The readymade template, background, icons, and character help you create engaging content. It allows you to collaborate with your coworkers. Your presentation works on various devices and can be published online or on e-learning management systems.
Also Read: Holiday gifts for employees | An ultimate read for best results
Top 3 PPT editing software
You may need to prepare a presentation to introduce a product, host a webinar, or during any other public speaking. The latest ppt editing software allows you to make a professional-looking presentation. You can now collaborate and create presentations easily. The new features let you capture your audience's attention. Here are the top 3 ppt editing software,
1. Ludus PPT programme
The Ludus ppt programme allows you to be creative. Graphic designers enjoy using the program. You can edit SVG files, upload your fonts, and copy and paste your illustrations from Sketch and Illustrator. It has features that are useful if you are a Web designer or illustrator.
The tutorial introduces you to its complex features. The paid platform offers advanced features like password protection, use of remote control, collaboration, etc. The program is one of the best presentation software available.
2. Beautiful.ai PowerPoint maker
Beautiful.ai uses advanced AI technology to remove the hassles and granular requirements while creating a presentation. It allows you to focus on the content of your presentation rather than design. The editor is intuitive.
You can create a new slide by selecting the template you like, and the app will use the layout and reset the presentation with the design. It strikes a beautiful balance between automation and customization. The paid plans are reasonably priced offer features like collaboration. The ease of use makes it one of the best presentation software.
3. Genially PPT presentation online
Genially allows you to create a ppt presentation online. The interactive features and animated templates are intuitive and make it easy to make your presentation. The interactive features allow you to hover, skip a page, and navigate external links.
The templates include a business proposal, reports, social media presentation. There are several useful features like data visualization, image galleries. If you are a premium user, you can include your logo, color scheme, font, images, background, etc.
Also Read: Welcome kit ideas | A priceless list of tips to succeed
Top 3 slideshow presentation maker
A good slideshow presentation software allows you to add images and music to make a seamless presentation. It will help your presentation look sleek, and you can edit the images, add titles, and do so much more. You can get creative. These are the top 3 slideshow presentation makers,
1. PixGram Slides App
PixGram is one of the best slide apps for your smartphone. The free version has almost all the features you need though it has a three-minute time limit. The premium version offers more features. You can set your slideshow to music.
The app is user-friendly you can select photos and videos from your photo gallery and add music. The app allows you to add filters and edit your pictures. The only downside the app lacks transition and you can share the slides on your social media platform.
2. PhotoStage Slideshow 8 slide presentations
PhotoStage Slideshow 8 is a pocket-friendly option to create a slide presentation. It is a basic program, and we recommend it is if you do not need flashy graphics and transition. It gives you several transition options to make your presentation.
PhotoStage offers simple editing options like crop, rotate, and adjusting the contrast, hue, and brightness of your photographs. It can handle most audio and video formats effortlessly. The slide presentation can be saved in popular file formats and uploaded on YouTube and other social media platforms.
3. Movavi Slideshow Maker 7 slide presentations software
Movavi SlideShow Maker is handy slide presentation software that is easy to use. The montage wizard walks you through the process. It comes with different effects, transitions, and filters to help you make the presentation exceptional.
Video effect tools like zoom, camera pans, effects, sticker, and animation give more life to your presentation. You can add music to your presentation to create mixed media slideshows. Movavi can work with all types of images and videos you will not have compatibility issues.
Also Read: Pollyanna gift ideas | A comprehensive guide
Top 3 video presentations software
Video presentations are perfect for marketing and can be used on your website or social media sites. Video presentation software is a practical solution that can be formatted as video ads, graphics, stories, and banners. Some video presentation software allows users to create GIFs. Here are the top 3 video presentations software,
1. Visme video presenter software
Visme allows you to create, download, and share video content. You can select templates and animated presentation slides. It has a large library of images and videos. You can embed third-party content into your presentation.
Visme provides data visualization capabilities, and all charts and graphs are automatically animated. You can brand your presentation with a logo and customize fonts depending on your budget. Add music or your voiceover to your videos. These features make Visme one of the best presentation software in this category.
2. Powtoon free video presentation software
Powtoon is great free video presentation software. It is cloud-based animation software for creating animated video presentations and explainer videos. Powtoon allows users to create animated presentations by manipulating pre-existing objects, import images, and add music or voice-overs.
You can view the videos on Powtoon online viewer. The videos can be exported to YouTube or download as an MP4. It is easy to use and you can create professional videos in 20 minutes.
3. Focusky the best video presentation software
Focusky is the best video presentation software presently available. It has an interactive platform, which makes it easy to create presentations and animated videos. You have the option to download the client for your Windows or Mac PC.
Focusky offers smooth 3D transition effects like zooming, panning, and rotating. It offers 10 different styles to create charts. The handy screen recorder makes it one of the top presentation software. There over 300+ animation effects to make your videos more engaging.
Also Read: Employee of the month award | Everything you must know
Top 3 free presentation software
Today students and professionals use presentation software to make presentations. Research shows 65% of people are visual learners. A visual presentation can help your presentation stand out and improve your audience retention. There are several free presentation software available. The top free presentation software available are,
1. LibreOffice power points app free
LibreOffice is PowerPoint apps free software. LibreOffice presentation app is called Impress. It has nearly all the features offered by Microsoft PowerPoint, other than collaboration and integration with Microsoft OneDrive. You have the flexibility of importing files from Keynote.
You can insert different elements into your presentation. It has templates you can download and use. There are several formatting options and unlimited fonts. Impress is compatible with Microsoft. LibreOffice has useful plugins like advanced grammar options. It has emerged as one of the best presentation software in the market.
2. WPS Office free presentation makers
WPS Office offers free presentation makers to make a powerful presentation. WPS Presentation tool has several features including animation, slide transition, and embed your videos. WPS Presentation tool and Microsoft PowerPoint have a similar interface.
The program has an easy-to-use and simple interface with no glitches at the time of presentations. The program is compatible with Microsoft Windows, Mac, Linux, iOS, and Android. The only downside to the WPS office is the ads.
3. Google Slide best presentations tools
Google Slide has emerged as the best presentations tools available. You can make your presentation anywhere as long as you have an internet connection. Google Slide allows users to collaborate with their colleagues.
It has all the basic functionality required for presentation like layout, formatting, adding texts and images. You have the option to publish the presentation on the web. Google Slides have a great feature where your audience can ask questions virtually either anonymously or use their email address.
Also Read: What is your work style? | A complete guide
Top 3 presenter software for Mac
If you have switched to using Mac you miss using PowerPoint, fortunately, there are many options for presenter software for Mac. There are options for desktop presentation programs and browser-based apps you can use. The software we have listed is easy to use and interactive. The top 3 presenter software for Mac is,
1. Prezi best PowerPoint presentation
Prezi has over 100 million users has emerged as one best PowerPoint presentation software. The non-linear movement feature has proved to be popular. Prezi also offers zoom-in and panning features.
Prezi is compatible with Windows, Mac, and mobile versions. You can work offline and then save the presentation on the cloud. This allows you to collaborate with your colleagues. Prezi's unique approach allows you to have an interactive and storytelling approach.
2. FlowVella presentation software for Macs
FlowVella is presentation software for Macs and is available in the Apple App Store. It is one of the best presentation tools available for Mac. The versatile software is easy to use and you can insert text, images, videos (including YouTube videos), audio, and PDF files.
FlowVella may not have all the features of Keynote and PowerPoint, but it is easy to use and fast. The handy analytical tool gives you useful feedback. There over 70 templates for you to choose from. FlowVella offers both free and paid versions.
3. Keynote the Mac PowerPoint equivalent
Keynote comes preinstalled in Mac and is considered to be Mac PowerPoint equivalent. It has an IOS and cloud-based version. The latest Keynote allows you to collaborate with others. Keynote is powerful and is compatible with PowerPoint, though not all features of PowerPoint work on Keynote.
There is a bit of a learning curve when you use Keynote, luckily there are online tutorials and a comprehensive help menu to get you started. You can make your presentations come alive with illustrations and handwritten notes.
Also Read: Best screen recorder | Critical items that you must know!
Conclusion and FAQs on best presentation software
There are many other presentation software examples out there in the wild. While some excel at cross-platform compatibility, others provide mouth-watering feature sets to create eye-popping presentations sure to grab some attention.
What one finds the best is often subjective – depending on the requirements, platforms, and individual tastes. While it's difficult to ascertain the one-size-fits-all program, the presence of several great options surely helps the users' cause.
1. What are the creative ways to present a project without PowerPoint?
Some of the creative ways to present a project without PowerPoint are,
Animoto – To produce 30-second videos with text, pictures, and music.
Capzles – Capzles is a multimedia tool allowing you to add text, music, images, and music.
Glogster – This is an online poster-making tool for content creators.
2. What type of software enables you to create dynamic slideshows?
Several software computer presentation tools allow you to create dynamic slideshows. The popular presentation tools used are Microsoft PowerPoint, Apple Keynote, Adobe Persuasion, and Open office.
3. What is Prezi powerpoint?
Prezi PowerPoint is a web-based tool to create presentations. Traditional presentation tools have a slide-based approach where you can move back and forth between slides. Prezi PPT has a canvas-based approach where you can move your presentation around, zooming in and out of the different frames. Prezi Powerpoints has a desktop app and a web-based version.
4. Comparison: Prezi vs Sway
Sway is a program introduced by Microsoft is considered to be a friendly alternative to PowerPoint. Prezi is a web-based tool for creating a presentation. Prezi is more versatile than Sway allowing you to customize layout, text, background, text boxes, etc. Prezi is easier to use and you can create a bullet list easily. You however cannot see the exact font size on Prezi.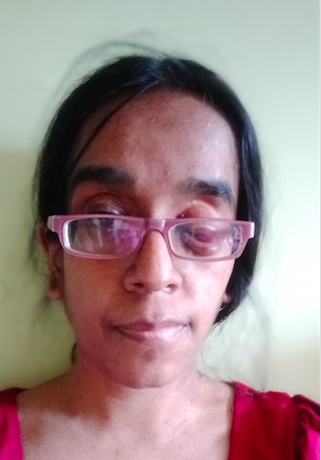 Shubha writes blogs, articles, off-page content, Google reviews, marketing email, press release, website content based on the keywords. She has written articles on tourism, horoscopes, medical conditions and procedures, SEO and digital marketing, graphic design, and technical articles. Shubha is a skilled researcher and can write plagiarism free articles with a high Grammarly score.