Whether you belong to an enterprise, or you are a student, or just a person trying to accomplish a target or finish a task, it is always easier to break the process down into smaller milestones. This way, it will be easier for you and your teammates to keep up on the latest updates. An even more natural way to achieve your goal is to build a timeline! A timeline maker will make this task very easy for you. We recommend that everybody gets a suitable timeline maker according to one's needs. 
Did you know? Different experiments have shown that the human brain absorbs visual data 60,000 times quicker than text.
Time Blocking: All you need to know about this powerful technique
What is the timeline?
Before you jump straight ahead into searching for the best timeline maker, take a minute to get a clear idea on what exactly is a timeline. Timelines are not mere visual representations of details, but they also help to categorize the processes involved in the completion and implementation of literally every project ever undertaken. They are a great resource to build a deep understanding and get a simple rundown of what is going on. The timeline may be professional, personal, or educational. Dates and time are the critical elements of a typical timeline. Some of the most popular implementations can be seen in the fields of Historical Studies and Project Management.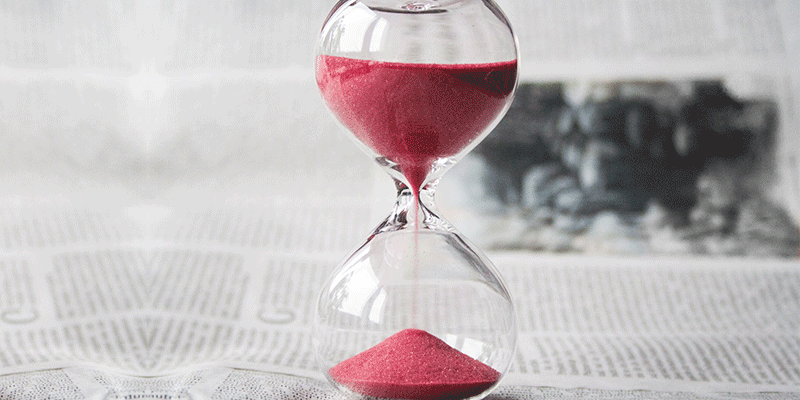 How to make a timeline?
It is safe to conclude that timelines are a better way to convey details in chronological order than plain text. They are easily understandable and save a lot of time that would have otherwise been spent on reading. Now, it is time to understand how to make one. Before we start, it must be remembered that there are multiple kinds of timelines. Some are intended for educational purposes, while others are designed for companies and organizations.
7 Easy brainstorming techniques for higher creativity
There are, nonetheless, several common points to be remembered for each archetypal timeline. These points are given below: 
First, the goal must be clearly defined. Consider two things: the title of the timeline, and the time frame it spans.

Then, you must research as much as possible. Consider how much detail you can incorporate in the timeline. 

Next, you should arrange this information and plan what kind of features have to come first and what must come next. 

Finally, you can create your timeline. The details can now be put into the best timeline maker you choose for your tasks. 
Checklist to make the most effective timeline
If your timeline is to be accurate and presentable, you may want to take note of the following: 
Make sure it is neat and easy to understand. Evite the clumsiness, always. 

Do not include something if you are not entirely sure about it. Provide only reliable information. 

Your timetable needs to be scalable. As you move towards your objective, there would be a number of things which have to be modified. The timeline will then need to be adapted accordingly. 

Define your end target and outcomes inside your timeline. 

Steer clear from definitions and use markers for incidents and milestones instead.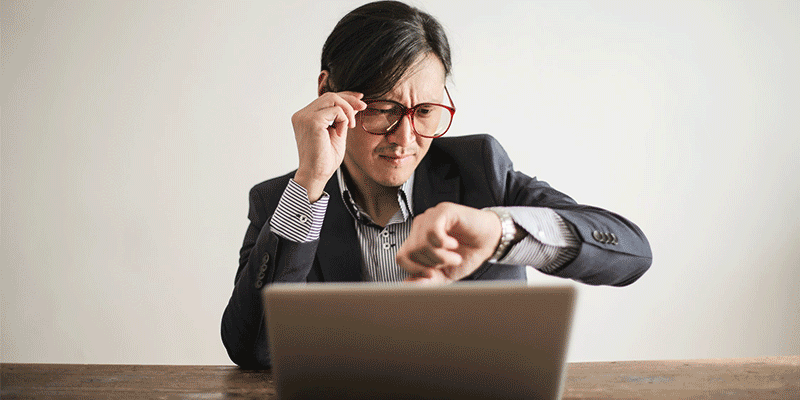 Webb's Depth of Knowledge | A Teacher's Guide
Components to look for in a timeline maker
The number of choices available with regard to a timeline builder is enormous. These can be so easy to use that any layman can get hold of them, or they could have techniques that could take days for one to understand. 
Give here, however, are the most critical features that make a timeline builder stand out: 
Models and diagrams: A timeline software with a massive library of layouts, designs, shapes and graphics, saves a lot of time and energy compared to when you begin right from scratch. 
Cloud storage: This means that your information is accessible from anywhere and that you can keep operating from where you left using any device.
Embed facility: It will work in both ways; you must be able to link your timeline to your website and link external content to your timeline. 
Collaboration: When you work in a team, it is essential that your timeline software encourages numerous content creators to work together. 
Responsiveness: When your timeline appears perfect on your screen but appears truncated on your phone, you would have to look for another timeline app. 
Customization: Not every timeline maker contains every feature, but with customization options, you can get precisely what you require. From events to data types, milestones to backgrounds, the more configuration choices you have, the better your performance will be.
How to start an online tutoring business | Work from home tutor
Best timeline makers 2020
There are several timeline creators available to choose from. Given below is a list of the best timeline creators of 2020. 
1. Visme 
Visme is renowned for being used by many high-end brands like Netflix and IBM. It has an interactive timeline maker that enables team collaborations. Visme has a user base of over 4.5 million. It has a wide variety of timeline templates. Users may choose or build their designs with icons, colors, and backgrounds of their preference. Users can customize every element of their timelines using built-in expansion tools. It is no wonder that Visme is often alluded to be the best timeline maker.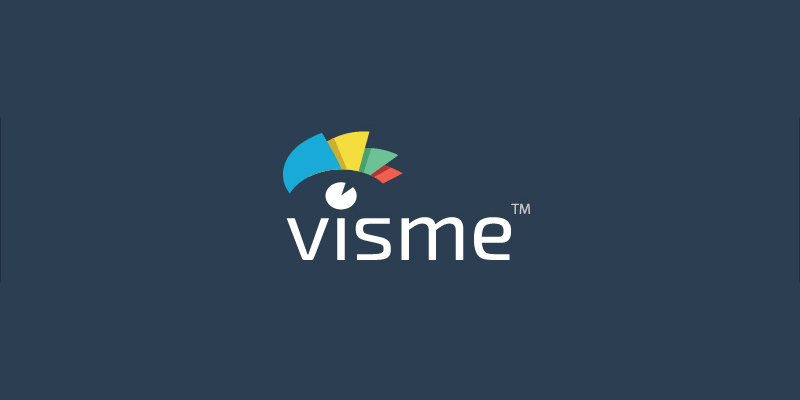 Features: 
You can turn any current project into a template and build custom information much quicker. 

Select your own brand colors so that you or your team cannot add colors beyond the shades of your own company. 

Share concept designs across various projects; any improvements you make will be replicated in all projects that include the design. 

Monitor the number of visitors and the length of visits to your documented timelines. 

Create and store an unlimited number of projects. 

You can build timelines in HTML5 and share them with a URL.
Working from home with kids | Parent's guide to remote working
Price details: 
Single: INR 1,897 per month, for 1 user, unlimited projects, 10 GB of storage, HTML5 download, slide collection, and privacy controls.   

Team: INR 5,636 per month for 3 users, for everything from the Single package with additions of features like: attach and manage accounts and 10 GB of storage per account.  

Enterprise: Depends on the quote, for everything from the Team Program with additions of features like: unlimited tasks, 25 GB of storage per account, and Single Sign-On (SSO). 
2. Timetoast 
A free timeline maker, Timetoast positions itself as something of a storyteller. It is a user-friendly program that lets you build your own timeline instantly. Vibrant color schemes and eye-catching designs make Timetoast the best online timeline maker for children. It proves to be a handy tool in the development of educational assignments and projects. Like a social media forum, users can post their content on the Timetoast website. There are several categories available on-site, including Music, Film, Science & Technology, Business, Politics, and more. 
Features: 
Add events or multi-date time frames and immediately add text, pictures, or links.   

Automatically place your activities on the relevant timescale. 

Zoom into the timeline and pan it. 

Extra date options like BCE dates, year-only dates, as well as dates with a specific month and day. 

Adaptable to any size of the screen with a responsive timeline design. 

Open timelines in both horizontal and list styles.
14 Best Productivity Tips to Achieve More At Work & Life
Price details: 
Public: Free of charge, for a single person, includes advertisements, 1 draft timeline, limitless public timelines. 

Basic: INR 450 per month, for 5 users, no advertisements, unlimited draft timelines, unlimited public timelines, embed timelines, and collaboration. 

Pro: INR 676 per month, for 35 users, no advertisements, unlimited draft timelines, unlimited public timelines, timelines embedded, and customized embed colours.
3. Preceden 
An insightful and swift resource with impressive aesthetics, Preceden is a free timeline maker. It allows you to configure your timelines effectively. Using this interactive timeline maker, you can attach a title, date, and explanation. Preceden is an online timeline maker. Therefore, it is fully compatible with every operating system and web browser. It is equally beneficial for students and professional users alike.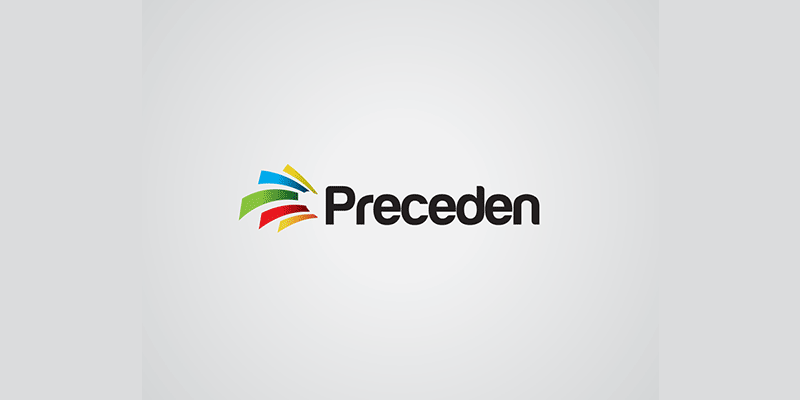 Features: 
Hold the timeline structured by inserting "layers" to the category of relevant events. 

Add events one by one or use a bulk editor to quickly add several events. 

Insert a legend to your timeline to steer viewers to what every colour symbolizes. 

Rather than selecting a particular date, simply specify "2 weeks" (for example) and Preceden will automatically generate the end date for you. 

Gain the attention of the viewer to significant events by identifying them as milestones. 

Add your timeline to be viewed on other websites.
12 Highest paying remote jobs in 2020 | Best Work from home jobs
Price details:
Free: Build 1 timeline for no cost with a limit of 10 events. 

Student: Build 1 history timeline with unlimited events at INR 2,179. 

Basic: Build 1 timeline with unlimited events at INR 5,185. 

Pro: At INR 9,693, build unlimited timelines with unlimited events and work with others.
4. Edraw Max
It is a digital timeline maker, ideally suited for developing vector-based timelines. You can attach activities or periods to your Edraw Max timelines. Users can conveniently build professional timelines using this program. You can quickly learn to use this printable timeline maker by yourself and will not require any qualified support in this regard.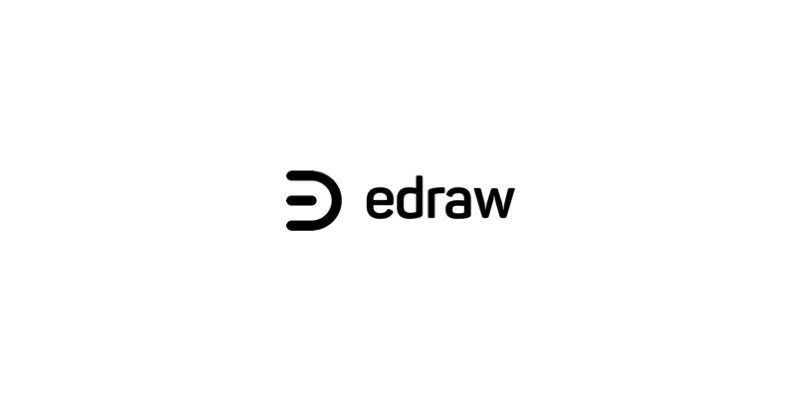 Features:
Advanced functionality with automated functions assisted by the drag-and-drop framework and point-and-click editor. 

Import or export files to a range of common file types, like Visio, PDF, Word, PPT, JPEG, Html, etc. 

Generate more than 280 diagrams seamlessly. You can create timelines in only 10 minutes! 

Edraw Cloud Sync allows several team members to work freely on the same project. 

Cross-platform compatibility allows it to operate smoothly on both desktop and mobile devices. 

You can create flow charts, mind maps, structure charts, network diagrams, and floor plans with a broad variety of examples and models.

Create task dependency, allocate resources, set goals and milestones.
Best resume software | Give the finest first impression
Price details: 
Sketch: INR 7,429, for 1 year of updates and Sketch Cloud. 

Pingboard: Organization of charts, plan and interact, directory and profiles, calendar, and mobile apps for free.   

Samepage: Unlimited members and visitors, unlimited teams and sub-teams, pages, chat and search history, and 2 GB of data for free.
Did you know? Mind maps are handy tools for retention and meaningful learning. 
5. Sutori 
Sutori is a famous digital timeline maker for teachers and students. This is often used for classroom presentations. It comes with a unique feature that helps you to enter quizzes inside your timelines. Sutori helps those in the education sector to develop interactive stories using a simple and effective interface.
Features:
Add more interactivity and collaboration by including quiz questions and a commenting feature inside the timeline. 

Several users can work on the same task in real-time, like a team or a classroom. 

Share your timeline plan by embedding Sutori in any social media platform or website. 

Use insightful student data to understand who is performing well and who needs support. 

Attach references, assumptions, and sources to the base of your timeline story. 

As a great timeline maker for teachers, it has dozens of pre-made stories made accessible to them for a number of subjects like American History, Social Studies, and so on.
Remote Graphic Design Jobs 2020 | A Beginner's Guide
Price details: Sutori sells 1 free and 5 paid plans. During the first 30 days, you can use all the features for free. 
For education:
Essential: Simple features such as creating stories, adding text, photos, and timelines to your website for free. 

Unlimited: You can connect an infinite number of students to your account. Extra functionality like adding quizzes to timelines, configuration, class discussions and story analytics, and so on. Priced at INR 7,439 a year per teacher. 

Departments: Upgrade 6 teachers at once to Sutori Unlimited. Billed at INR 37,571 a year. 

Schools: School-wide license for unrestricted usage. Requires incorporation of the LTI. Billed at INR 1,52,282 a year.
For businesses:
Essential: Users can utilize basic story creation functionalities free of charge. 

Pro: Use unlimited branded stories and templates, and insert media and quizzes to your timelines for INR 29,981 per year.
Best Pomodoro App 2020 | All About Pomodoro technique & how to use it
6. ReadWriteThink
As the name indicates, ReadWriteThink is a specially designed timeline maker for students. It arrives with a unique feature that allows you to organize events at various times on the same date as well. You can also use this timeline maker to label different components of your timelines with short or long descriptions. ReadWriteThink is easy to adapt and supports various levels of learning. Plus, it is entirely free!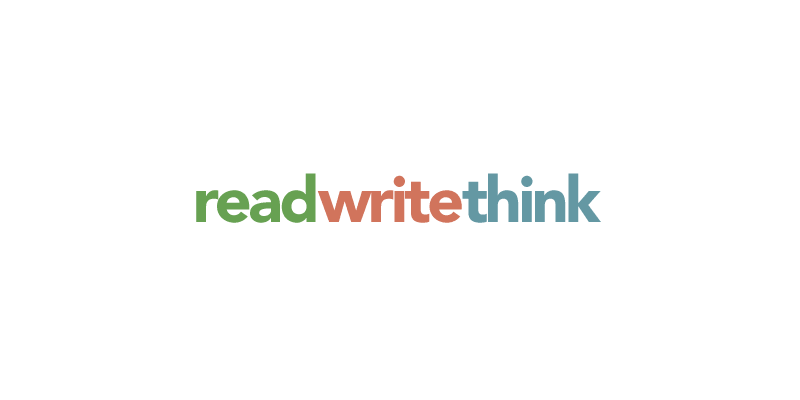 Features:
Engineered for use in a school environment, this app includes a simple profile system that allows numerous students to build and store their own timelines using the same device.

A smooth, minimal interface that allows students to create timelines by themselves.   

Users can send their editable.rwt files created in the Mac app to an email address and then access their timeline in its online version. 

Timelines can be structured by the time of day, date, or event for easy access. 

Cloud-saving functionality allows students to get back to work instantly and make modifications. 

The final work can be shared via e-mail or saved to the camera roll of the device. 
Price details: This timeline maker for students is entirely free to use.
20 Best low stress jobs | High paying low stress jobs (With median pay)
7. Office Timeline
Office Timeline is an add-in digital timeline maker developed by Microsoft Office. It is utilized by professionals in all fields and enables them to quickly add timelines to their PowerPoint presentations. If you are bored of using plain old timelines in your presentations and want to add something attractive, this is the perfect tool for you. It offers a lot of relatively simple templates for you to choose from. 
Features:
Build your PowerPoint timeline slides digitally. 

Operates inside PowerPoint or your preferred browser. 

Capacity to produce Gantt Charts and Swimlane Charts. 

Insert status indicators to project milestones so that you can easily track the health of your project.

Create customized timelines with tasks both above and beneath the timeline. 

Display tasks and milestones scaled back to hours or minutes. 

With Tasks-in-a-Row, break down activities into sub-phases or workstreams. 
Price details: Office Timeline provides two types of uses and payment systems. You could either install the software as a PowerPoint add-in or use it digitally. 
Add-in: 1-year Pro license is INR 7,439 and 1-year plus license is INR 4,433. A Windows Operating System and a PowerPoint application will be required. 

Online: 1-year Plus license is INR 4,433. Will operate on any browser on both Windows and Mac operating systems.
Did you know? The Gantt chart is a tool for project management that assists in the planning and management of projects of any size, even though it is especially helpful for simplifying complex operations.
8 Best free Video Conferencing Software | Connect, Communicate, Collaborate!
8. Time.Graphics
Time. Graphics is an entirely free online timeline maker that was appreciated by Steve Jobs himself. It is praised by professionals and educators alike. Time. Graphics enables individuals, students, and business professionals to quickly build Gantt charts without using any templates. This timeline maker supports a variety of options for embedding various kinds of content into your online timelines. It has a straightforward interface that can easily be understood by users of all ages.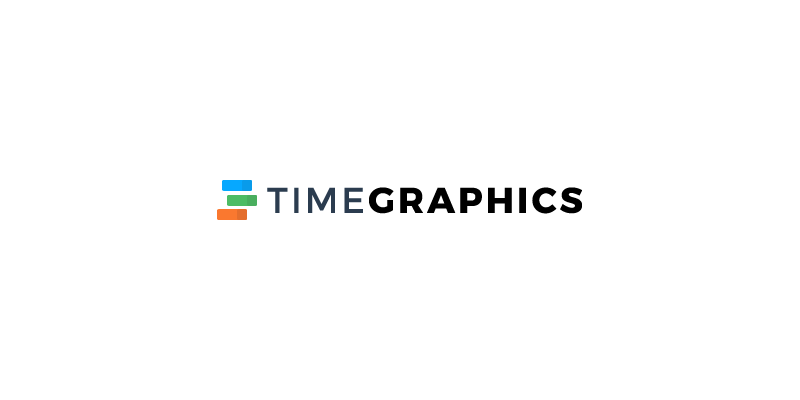 Features:
8x better than 4k Ultra HD display. 

Various options for customizing your background. 

Assimilate with Google Drive, Google Search Console, Dropbox, and more.  

Download and print in many formats including PDF, PNG, JPG, PPT, JSON, XML, etc. 

Incorporates server reporting APIs for insightful analysis. 

It gives access to information from all countries. 

Insert timelines on your website or blog. 
Price details:
Free: Time. Graphics is mainly open to using with all the essential features you to develop a timeline. 

Premium: At INR 1,126 per month, it offers some extra advantages, like media customizability, duplicate timelines, ad-free experience, no watermarks, background image choices, and custom date range.
Best virtual classroom software in 2020 | Set up your Virtual classroom
9. SmartDraw
SmartDraw allows you to create timelines that offer a comprehensive overview of the chronology of activities in time. It is chiefly used by businesses and educators. SmartDraw enables users to link events, information, and images inside their timelines. It has many famous names in its clientele – FedEx, Tesla, NIH, Nestle, SAP, and Pepsi. Whether it is software deployment, process development, or planning, SmartDraw timelines effectively serve their purpose. 
Features:
Irrespective of whether you add or remove events, SmartDraw re-aligns and auto-arranges all the components in your timeline. 

Build timelines on your computer, browser, or mobile device: Windows, Mac, Android, iOS, or any other platform with internet.

Export timeline to MS Office in one click. 

It is available in 100 languages. 

Confluence, Jira, MS Office, GSuite, and more integrations are available. 

It has more than 4,500 templates and 34,000 built-in symbols. 
Price details: 
Single User: INR 22,242 for a one-time purchase, no monthly or yearly fees, 4,500 + Templates, and 34,000 + Symbols, contains both SmartDraw Windows Desktop and Online Editions. 

5 + Users: INR 44,709 per year for same functionalities as the Single User Plan, but also includes multi-seat administration features.
Remote Admin Jobs | A Complete Guide
10. iSpring Suite 
iSpring Suite is an iSpring Solutions' product. With its basis on PowerPoint, it is a toolkit that lets you make slide-based courses, quizzes, dialogue simulations, screencasts, video lectures, as well as other interactive learning materials. You can develop a wide range of interactive timelines using one of its tools called 'Visuals.' Among several other key timeline features, it allows users to upload hyperlinks, voice notes, audios, and videos to their timelines.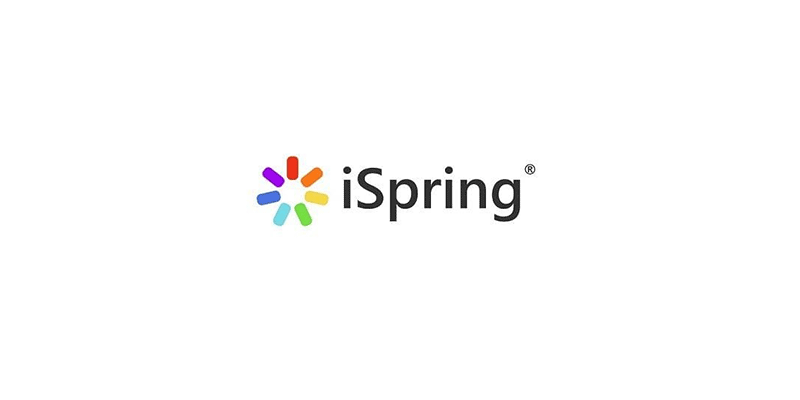 Features:
Create timelines in HTML5 and share your URL. 

Integrate the events of your timeline into periods to make learning easier. 

Take advantage of a wide range of fonts and other text formatting choices.

Easily add a video commentary, record a screencast, attach a quiz, and much more. 

Import multimedia documents or record voice overs using the timeline maker. 

Safeguard timelines with a variety of content protection options. 

Timelines are supported by the SCORM format that can be used in your LMS. 
Price details: 
Free Trial: Given for 14 days. 

iSpring Suite: INR 57,85 per user per year. It includes a powerful toolkit to create courses, quizzes, and simulations. 

Full Service: INR 72,886 per user per year. It includes the iSpring Suite, Content Library, iSpring Cloud, and Priority Support.
13 Best webinar software | Top platforms to host your webinar
Far gone are the times of maintaining vast chunks of data that are not useful when required. A timeline maker can now save you the trouble. You can visualize and creatively present your projects with timelines. 
If you are not adequately familiar with how they work, now is the time to give it a shot!