How to find a job? Well, a million-dollar question asked by both experienced professionals as well as freshers from College. Job hunting is a competition in itself, pursued by innumerable people all around the world. Applying the correct technique is critical to obtaining the best job opportunities.
You cannot say there is a single best way to get a job. There are several steps that you need to follow. Finding the correct employers and companies that are best suited for your qualifications and experiences is important. Remember, you need to sell your credibility and stand ahead of others.
Content Index
Techniques to find a job with confidence
How to land a job after college?
How to find remote jobs?
How to use LinkedIn for finding a job?
In this article, we will focus on the different steps and methods on how to find a job smartly. With remote working gaining substantial leap in the modern world, professionals now have several questions. How to find remote jobs, how to find work from home jobs are the common queries.
12 Highest paying remote jobs in 2020 | Best Work from home jobs
Students in colleges and universities nowadays try to gather requisite information about jobs much ahead of their graduation time. There are a few tricks on how to find a job after College. We will also discuss them in this article.
Techniques on how to find a job with confidence
1. Search for Opportunities in Job Websites
Jump into the search engines and type in the job roles you are looking for. You can find plenty of job websites offering multiple roles in different locations of the world. The trick is to narrow down your search by mentioning the job title, location, salary range expectations, and also crucial companies or brands. The second trick is to register on the websites and create a strong profile. Employers seeking to hire professionals often scan through the profiles for their offered roles. The third track is to set up email notifications of the jobs posted on the websites.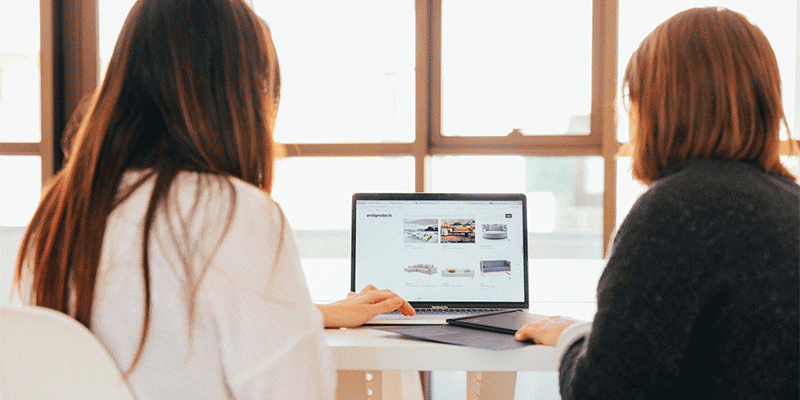 Tip: Build an attractive profile with tags and keywords to appear under the search radar of prominent companies and firms.
2. Attend Career Fairs hosted in your city
The best way to find a new job is to keep track of the career fairs that are held in your city. The newspapers and TV ads display the dates and timings of such fairs. Attend them and get acquainted with the new jobs offered by various renowned companies and even recruiting agencies. You can understand the job market and opportunities better. The companies also offer spot job applications at fairs. Hence its indeed a fabulous chance to submit your resume and wait for an interview. Another trick is to discuss with them the various career options and how can you benefit from them.
18 Best remote companies to work for in 2020
Tip: Never forget to collect business cards or note down the emails and phone numbers of the point of contact from each of the companies. Connect and network with them for probable job roles.
3. Join Forums and Discussion Boards
If you need to know how to find a job, joining forums and discussions hosted by experts is a boon. You can understand the trending jobs and the roles demanded by major companies. The forums assist and guide professionals in searching for the appropriate jobs in sync with the academic qualifications and experience. You can gather a list of top companies to target for job applications. Doubts and clarifications regarding the job roles and descriptions can also be sorted easily. 
4. Increase your social network
Networking is now the trending concept in achieving heights in jobs and individual businesses. Many experienced professionals consider this technique as the best way to find a new job. You stand a chance to be acquainted with fellow job seekers, experts in your domain, and connections from different companies. Networking helps in providing information on job openings in other companies. You can gather knowledge of the job market and the latest job offers. A different trick that can be applied is to like the social media page of different companies. You can also comment on their posts, careful to be strictly professional.
20 Best low stress jobs | High paying low stress jobs (With median pay)
5. Discuss with friends and family members
Check out on your friends and family members working in reliable companies or firms. Several companies offer Buddy referral schemes wherein the employees can submit resumes of their acquaintances. Essentially they avoid the traditional recruiting route and try to utilize employee connects for hiring. To answer on how to find a job, this particular option is worth a try. The advantage is you can rely on your closed ones in obtaining a secure and reliable job role. 
6. Craft your resume
If you indeed have a query on how to find a job fast, then first and foremost you need to curate a smart resume. Your resume creates the first impression of you in front of the recruiters. You may be a qualified professional with a great deal of knowledge and experience. But if the resume fails to point out your exceptional qualities, then you lose your chance in being recognized by companies. The result is a failure in being recruited in potential job roles. Through your resume, you must be capable of selling your inherent strengths. Your experiences must be carefully articulated and represented concisely. Use keywords as deemed necessary for immediate attention.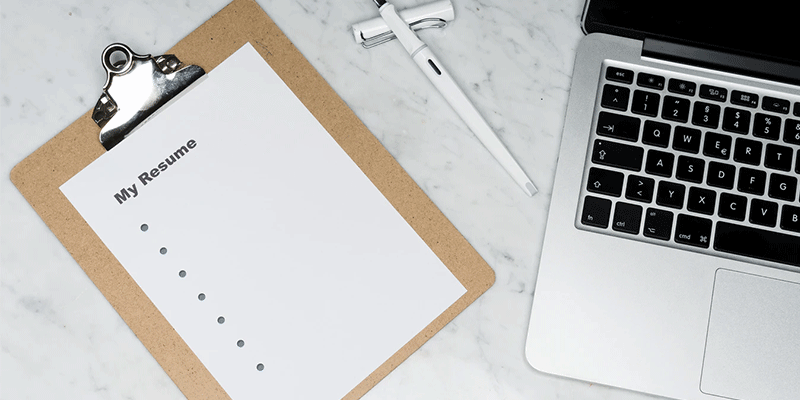 Best resume software | Give the finest first impression
7. Preparing for the Interview
If you want to know how to find a job fast, then sharpen your interview skills. Once you are shortlisted, companies will immediately call you for an interview. If you are not geared up for the same, you will lose the race. A trick is to search for the probable interview questions and prepare for the answers. But remember not to memorize the answers from the internet. Understand the question pattern and the logic behind the answers. Try to speak out in your own words and with your thoughts. Another trick is to look for some online videos guiding on interview tips.
Tip: Practice mock interviews at home. You can record yourself to rewind and check how do you sound. You may even ask your close friends or family members to assist you.
8. Think and Decide
How to find a job you love? This question often is enquired by experienced professionals who are working in a particular industry or a domain for a long time. They sometimes seek to apply for niche jobs to break out from monotony. The recommendation for them is to not be haste in applying for jobs. If you are in a monetary crunch situation, then you can either continue with your current job or go for a temporary job. Think, search, analyze and then decide the best one for you.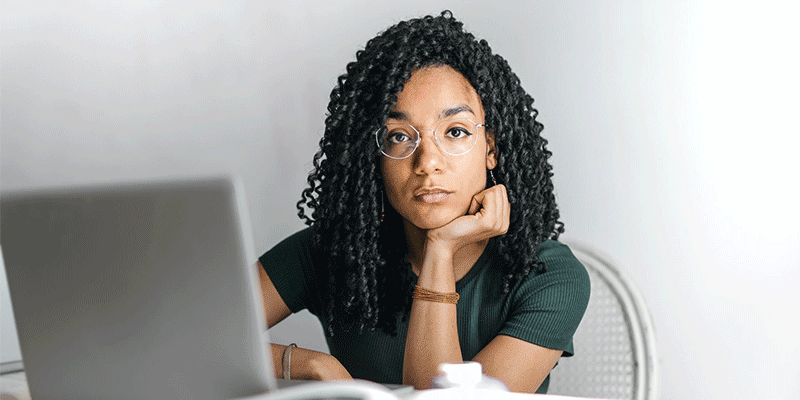 Guide to conducting & attending Remote Interviews
Tip: Do not be frustrated while hunting for jobs. If you are interested to know how to find a job you love, you need to be extra patient and calm. Take breaks in between your job search. Refresh your brains by focusing on your hobbies. Come back after a comfortable break.
Now let us try to find out some probable answers to the question on how to find a job after College.
Tricks on how to find a job directly after College
1. Career Guides and Counselling
If you are a student, you need to equip yourself with appropriate resources to build a career. There are online career guides and established career centres where you can check out for probably job opportunities or suggestions. Colleges and universities often invite reputable companies on their campus. Try for them as you stand a better chance of being recruited. But you need to be prepared for the interview as well. Learn your subjects well, be aware of the current affairs and speak with confidence. You can also visit a career counsellor for advice and recommendations.
2. Create a professional profile in LinkedIn
LinkedIn is a great website when it comes to seeking for job opportunities and showcasing your profile. We will learn the tips and tricks on how to use LinkedIn to find a job in a subsequent section. The website has many groups for you to join and discuss job offers and trending opportunities. The majority of the colleges and universities host Linkedin groups with alumni. Join and connect with them. You may find out job offers from the companies where they are employed. The website also provides ample provisions to connect with HR recruitment agencies and various employers.
34 Best Remote work communities on Reddit, Slack, Facebook
3. Search and Join Professional Organizations
Professional Organizations are sometimes hosted by colleges and universities. They normally focus on a particular industrial field or technology domain. You may join as a volunteer to assist in their working and coordination. This will assist you in increasing your social and professional network. Experienced professionals often tend to guide and assist freshers in obtaining a job. Hence you must not miss in availing the opportunity. Some students and freshers consider it the best way to get a job. 
4. Create a website
The young generation is now tech-savvy and ambitious. A good suggestion for them is to start a website of their own. Many website domains are available for free. In a way, they can start writing articles on their domain of interest. They may try out innovative ideas or white papers in their blog. Problem-solving on critical trending topics is also a good idea to promote on personal websites. Companies are appreciating candidates with extra skills. It will eventually help to score high among others.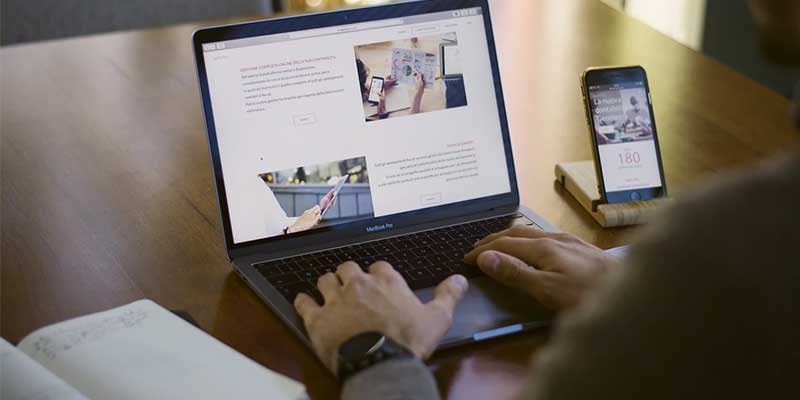 14 Best Remote Job Sites: Start your job hunt at the right place!
Ways on how to find a job for remote working
Companies and firms are now inclined to hire remote workers for their various roles. The availability of resources in niche skills from different parts of the world is a key factor. Besides, working remotely is a great means to save costs. Let us discuss some tips on how to find remote jobs, how to find work from home jobs easily.
1. Judge yourself
Remote working is different from the physical presence in an office. Hence before applying for remote jobs, you must understand various nuances. If you are comfortable working in a remote environment, then go for it. Just be sure, you are fine to adapt to the new lifestyle. Next, you must explore the correct remote job for you. The underlying meaning is to select the mode of working – part-time, full time or contract basis. Decide the balance between your personal and professional lives. 
2. Research on Reliable Companies
It is advisable to perform an extensible analysis of companies hiring for remote professionals. Some firms advertise for remote roles, but they may not be capable to handle the work from home responsibilities. While some companies will be experts in working with remote employees, try to identify them and then seek for job roles in their websites or the job portals.
Best Morning Routines | Wake Up And Slay
3. Understand the tasks of Companies facilitating remote working
You must gain sufficient knowledge on the way of working of companies hiring remote professionals. Other than the domain or technical expertise, they focus on motivation, interpersonal relationships too. They mainly try to understand your technical know-how on handling audio and video conferencing tools. Hence ensure you are well equipped with the information and attitude while seeking for remote jobs.
How to use LinkedIn to find a job?
LinkedIn is one of the best professional websites to connect with job recruiters and agencies. You must leverage it to its fullest extent to find a reliable job. Few Tips on how to find a job through LinkedIn are enlisted below for your easy reference and guidance:
Create a profile with a photo and relevant skills. Keep your profile updated.

Get your connections to endorse your skills.

Focus on your experiences and highlight the keywords

Your headline must speak about your ask on the job role

Create a professional network in LinkedIn

Join various like-minded professional groups

Search for jobs related to your skill and experience

Connect with companies and firms hiring professionals

Check alumni groups and company groups

Visit profiles of recruiters before appearing for the interview
Best Remote Working Tools That Make Life Easy
A probable question you may now ask is how long does it take to find a job? Well, it all depends on the job demands in the market and the requirement of the companies. There are numerous websites offering job opportunities like Indeed, FlexJobs, HuffPost, Glassdoor, CareerPivot, and many more. The normal trend is a wait for 1 to 2 months. But it is better to register on these websites to find out your answer. Different job roles may have different waiting times. Hence there is no fixed answer as to how long does it take to find a job.
By now, hopefully, you must have gained substantial information on how to find a job with confidence and ease. Happy Job Hunting!!