Remote jobs are gaining attractions among the masses and remote travel agent jobs aren't an exception. The tourism sector is an evergreen and flourishing one which doesn't diminish at any cost. The economics about this sector alone contributes about 3.6% of the world's gross domestic product (GDP).
How to become a travel agent?
If you want to start your career in the travel and tourism sector, pursue similar travel and tourism courses or similar travel management diplomas right after high school. Post graduating, apply to international or reputed companies for remote travel agent jobs or full-time travel agent jobs, provided your interest and flexibility. After gaining good experience working with international travel agencies, one can start her/his own venture.
A travel agent is a person who provides retail service who helps in providing tourism related services to the general public. A travel agent's role is to help the general public, whosoever approaches her/him, choose and arrange/plan their holiday. Then plan out things based on the budget set out by whoever is planning the holiday. They offer opinions, advice and suggest tourist spots as per one's preference. The work of a travel agent involves providing or arranging outdoor recreational activities, airlines, cruise lines, railways, car rentals, package tours, travel insurance, public transport timetables, accommodation, guides, etc. 
In simple words, a travel agent is a person who helps to plan a tour and arrange all the activities required for it. A travel agent, on behalf of the suppliers, sells travel products and services. But they don't stock up the relevant inventory unless there is a pre-booked event. 
Remote travel agent job skills
A career in the tourism sector is good. But being passionate about it is important to thrive in the tourism sector. It is the responsibility of a travel agent to stay educated and up to date on the industry's latest developments. The top 9 skills and requirements for a travel agent to master in this career are as follows.
1. Customer service
Here, the core work of a travel agent is to meet new and different customers and to work with them. Like any other retail business, the main goal of the business is to attract the customers and to retain them. The best way of marketing is the word of mouth marketing. The satisfaction of the existing customers paves way for the attraction of new customers. Travel agents need to sell their value to potential customers. They need to be helpful and professional in meeting the client's needs in order to build their client base, ultimately the business.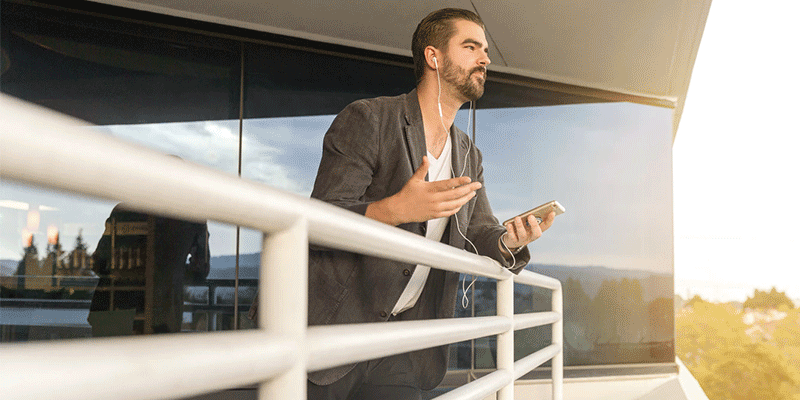 Vacation is something that people do not do once in life. People tend to step out for vacation whenever they have enough time and money. So the retention of the existing customers is important. The customers should be satisfied with your service.
Remote Customer Service Jobs | All You Need To Know
2. Certifications
Certification is not mandatory and it is completely optional or voluntary. Most of the travel agents are not certified. At times, people might be hesitant to deal with uncertified travel agents. Certification makes the customers trust you.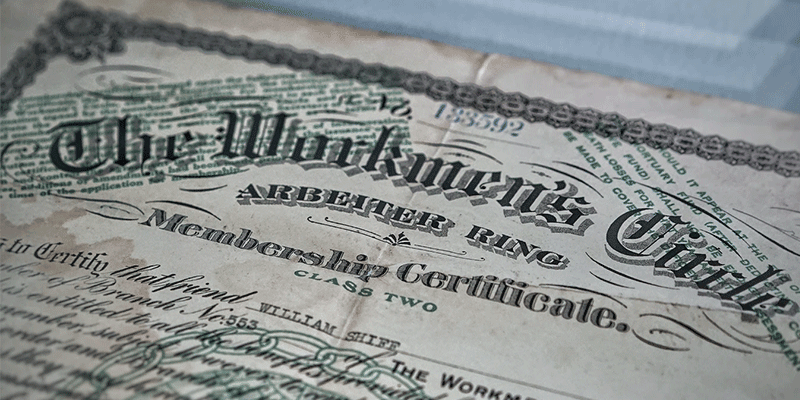 Though the process of becoming a certified travel agent is simple and it just needs a high school diploma to become one. There are two recognized travel courses that will enhance your skills as a travel agent. One can apply for Certified Travel Counsellor (CTC) and Certified Travel Associate (CTA). One can apply for CTA after gaining experience of 12 months in the retail industry. One becomes eligible to apply for CTC only after gaining 5 years of work experience in the industry to prove that the applicants have relevant managerial skills. 
3. Computer Savvy
Standing in the long queue for train tickets, going to a hotel hesitantly if a room would be available is the scene of the mid-20th century. Today, anyone can book a travel ticket, accommodation from any place and at any time. All the travel tickets (including train, flight, bus, cruise, etc.), hotel booking, and whatnot? Everything is done online. Along with booking, much of the research is also done online. Booking a travel ticket or a hotel from a different platform comes with some added advantage and helps to save the pockets these days.
Travel agents are required to keep themselves updated regarding travel business news and the impact on booking patterns, currencies, flights, etc. One can do this by subscribing to social media platforms, signing up for newsletters and attending networking events.
Good read: 34 Best Remote work communities on Reddit, Slack, Facebook
4. Worldview
The work of remote travel agent jobs doesn't confine with the arrangement of a plan for the clients. As a travel agent, many clients might plan and ask suggestions for impractical trips. So the travel agent should explain to them politely what is possible and what is not within a scheduled period of time. 
The clients, at times, would say their needs and preference of the trip and would ask you to suggest a place. A worldview is essential in order to suggest and guide different places to the clients. Clients might be surprised by knowing new places that they haven't heard about. The point is to have clear ideas of the tourist places that might interest the customers. Good knowledge about the tourist places and understanding about the tourism industry not only helps you to answer any of their questions straight away. Also to back-up your image as a real travel expert. 
5. Organising skills
87 calls, 64 flights and trains to book, 42 itineraries to send, 9 meetings left. That too in the next 5 days. This tends to be the schedule of a remote travel agent. Travel agents need to be good at multitasking as they would deal with a lot of customers on a regular basis. Proper planning is vital for organising a vacation tour. The responsibilities of travel agents include arranging flights, securing accommodation, negotiating deals, processing payments and advising the clients. So being highly organised is vital for travel agents. 
Tips:
At times, it can be difficult to remember all things you have to do in a limited span of time, so start writing a to-do-list so that you don't miss out on things.
8 Simple ways to organize your life
6. Communication skills
Be it a phone call, email or face-to-face, communication skill is an essential one to succeed as a travel agent. Asking the right question and in a comfortable style will put your customers at ease and create space for genuine conversations. Competition is in each and every field. A travel agent job isn't an exception. So to sell your service, you need to convince the potential customers to avail your service. To market and promote the business, communication skill is important for remote travel agent jobs.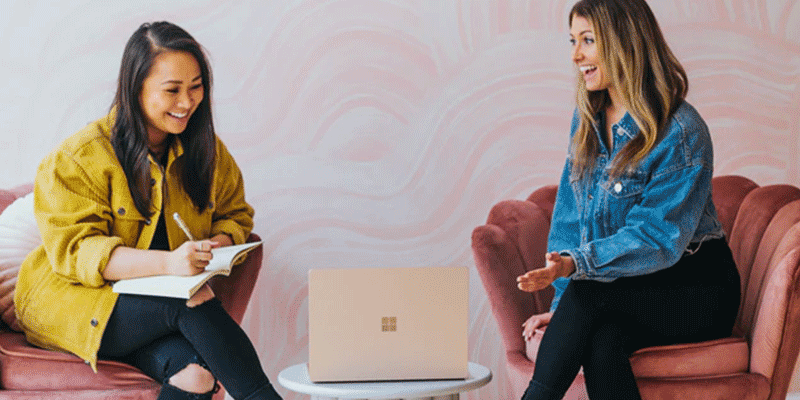 7. Administration skills
As a remote travel agent, the work is not going along with the customers to the tourist places and helping them directly. The agent will be in one place and the destination of the tourist spot of the customers would be in some other place. Most of the bookings are done on the internet today. But as a remote travel agent, you should develop your networking and your own database of contacts of hotels, bus companies, cab servicers, tourist guides in different places, etc. The agent should sit in her/his place and administer everything centrally.
Recommended: Best Remote Working Tools That Make Life Easy
8. Negotiating skills
Travel agents are associated with a lot of hotels, resorts, travel agencies, tourists guide, etc. Travel agents can sometimes negotiate deals for their clients. In most cases, a customer would enquire about the cost details of the same trip package from different travel agencies. Cost aspect plays an important role for the customers to choose the package offered by different travel agencies. Being able to finalise the deals still matching the needs of the clients is an important aspect of this business. 
Sometimes, the clients might not know the real value of the service and would try to drag it to a minimal budget where all their needs cannot be met. It is also important to convince and negotiate with the clients to increase the range of their budget.
9. Active listening
For remote travel agent jobs, active listening is a must and one can't afford to ignore the details. If you are the type of person who skimps details, forget it! As a remote travel agent, you will be constantly dealing with name spellings and numbers – passport, date of birth, dates, etc. The work doesn't stop with listening, it is also about constantly feeding back what you are hearing so that the details are not missed. Practising your active listening will pave the way to achieve success as a remote travel agent. Even a single detail that you entered mismatches with clients, it can lead you and your clients to a disastrous consequence.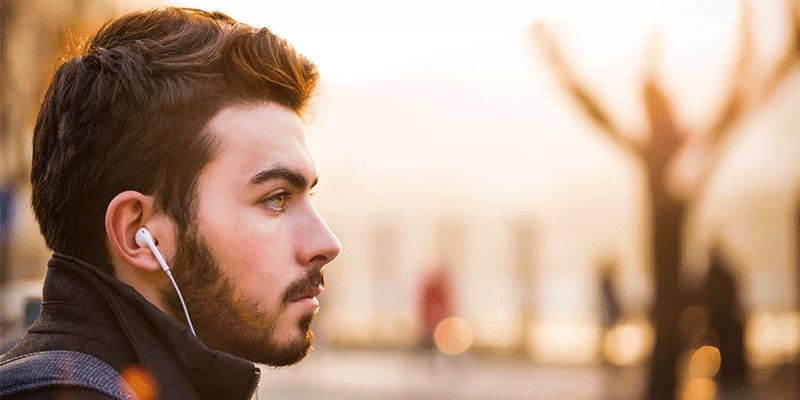 8 Habits of every productive remote worker
Roles and responsibilities of remote travel agent jobs
Travel agents arrange transportation, accommodation and help in planning for the trip after assessing their needs and desires. Travel agents help customers by sorting through the available information to find the best possible travel arrangements. Travel packages of resorts and specialty travel groups are promoted by the travel agents. 
Travel agent plan details for travel considering the needs, preferences and advise them appropriate destinations, travel dates, modes of transportation, place to stay and cost

The person is responsible to book tickets for travel, book reservation for lodging, rental cars, special events (tours and excursions), travel insurance and other travel services

To handle the deposits to pay for the bookings of travel, accommodation, travel insurance, etc. 

Review passport, visas and other travel necessities

To sell the travel products and services on behalf of the suppliers

To prepare promotional materials to sell itinerary tour packages based on the use of promotional techniques

Deal with travel issues, emergencies, complaints, refunds and make alternative booking plans if change arises before or during the trip

Advise the clients about the climatic conditions and recommend them about the things to take with them

To attend the seminars, conferences and workshop to remain updated with the tourism sector and trends

Network with tour operators located in distinct places 

Maintain the client information database and financial records
Good Read: Best Morning Routines | Wake Up And Slay
Pros and cons of remote travel agent jobs
If traveling is your passion or you love to assist others to plan their vacation, being a travel agent is the job for you. A travel agent doesn't need any special training to be one. You work at home, get paid for what you love and spend your working hours on your favourite topic – vacation. However, the work of remote travel agent jobs is not easy. It requires commitment, multi-tasking ability, organising skills, and at times stepping out of your comfort zones. 
Pros of being a remote travel agent
1. Work from home
As you are a work from home travel agent, you don't need to travel anywhere unless the client wants to meet you. As a travel agent, your job is to sell travel to customers. For example, you sell your London trip while you are in London or in your home. 
2. Travel not a burden
 It is also important to know the destinations you are selling as a work from home travel agent. You might have heard about FAM trips. These are intended sponsored trips to aid in research and familiarisation so you can sell the destinations better. This helps you to brim with more reliable facts to the customers than what's available online. Passion for travelling doesn't make you feel it as a burden.
Working from home with kids – Parent's guide to remote working
3. Talk to different and like-minded people
 As a travel agent, you get to speak to a lot of people, especially like-minded people. As travelling is your passion, you'll mostly get to meet people sharing the same interests.  
4. Not a technical job
There isn't any technical complexity working as a home based travel agent. As you might have gained practical experience travelling to the destinations you sell, it is just that you formalize and arrange trips to those places. There is no need for any technical expertise.
5. Qualification is not mandatory
To work as a travel agent, qualification is not mandatory. It is your experience, expertise and relevant contacts at the destinations you gained as a traveller is going to help the clients. 
Cons of being a work-from-home travel agent
1. No guaranteed income
The income of a home-based travel agent depends upon the number of clients the agent works with. The agent is not guaranteed a certain income. The agent will earn more during summer and winter vacations as people would be planning for a vacation at that time. The agent won't be able to make out more during off-seasons.
Suggested read: How to earn money during COVID-19 quarantine?
2. Uncertain market
We all know tourism is an ever progressing sector. But if there is an economic crisis, people would hesitate to spend and this has a direct impact on the tourism sector. Not only the economic crisis, if there are any medical emergency situations, but people might also be forced to stay in their places. In these stages, a home-based travel agent would not be able to make any money out of it. 
3. To remain highly organized
As a travel agent, we just arrange and organize the tour plans. The agent is not going to travel with the clients. The agent would connect them with the local persons (tour guide, accommodation servicer, cab facilities) in the tourist locations. If the hospitality of those persons is not satisfied, this would spoil the reputation of the travel agent. 
4. Competition
There are a lot of travel agencies and independent travel agents present in the market. Moreover, those market giants have made a name for them and attract more clients than anyone. This poses a challenge for the self-employed, start-up agencies and small competitors. The travel agents have to scramble for clients, considering many people today tend to plan their holidays online.
Inbox Zero: How to boost your email management! – Productivity hack
5. No time limit
As a travel agent, there is no time limit for the work you do. There could be an inquiry regarding a tour package even on Sundays or any odd time. This doesn't stop with an inquiry. You will have clients travelling abroad where the time differences should be taken into consideration. It might be morning for them at the tourist place and it could be midnight for you in your place. Some clients just call off even for petty issues they face there and treat you as their personal butler. Regardless, you should make yourself available even on the weekends and at any time.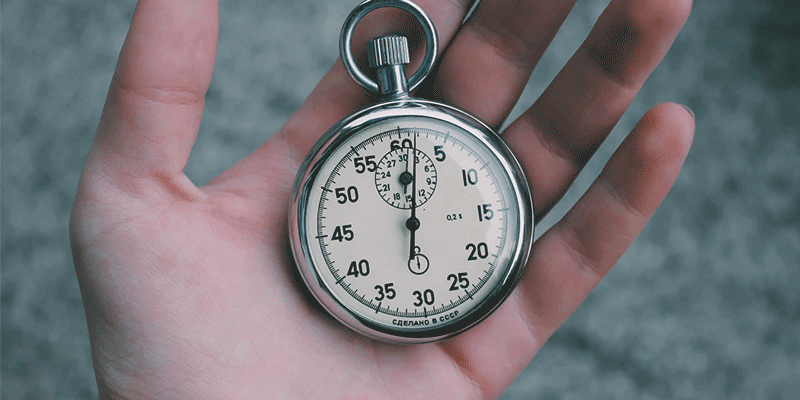 FAQs
1. What are online travel agent jobs?
The online travel agent jobs, in simple words, is to help people plan and arrange their holiday. They usually work on a confined budget set out by whoever planning the holiday. 
2. How to become a travel agent?
If you want to start your career in the tourism industry, pursue a similar diploma course in travel & tourism or travel management. Apply to international or reputed companies for remote travel agent or full-time travel agent jobs, provided your interest and flexibility. 
3. What are the required remote travel agent job skills?
Verbal communication, negotiating skills, organizing skills, customer service, computer savviness, and administration skills are some of the required travel agent job skills.
4. What are the roles and responsibilities of remote travel agent jobs?
Booking the travel tickets, book reservations for lodging, arrange for local transportation and tourist guide, suggesting the clients about the tourist destination, and selling the travel products and services are the major roles and responsibilities of an independent travel agent.
Best Pomodoro App | All About Pomodoro technique & how to use it
5. Is the travel agent career expected to grow in the future?
As we have seen earlier, the global tourism sector solely contributes about 3.6% of the world's GDP. The sector is witnessing a growth rate of around 4% per annum. Also, people know it is a time-consuming process and planning a family trip to a new place would be riskier and unsafe without the help of travel agents. Hence, the travel agent career is expected to flourish in the upcoming years.
6. What is the average travel agent salary?
The average travel agent salary differs from country to country. In a developed country like the USA, the average annual salary tends to be USD 40,000 dollars. In a developing country like India, the average annual salary tends to be USD 5000 to 6000 dollars. In an underdeveloped country like Madagascar, the average annual salary tends to be USD 3000 dollars.
7. What is the best website to search for entry-level travel jobs?
Indeed.com is the best website to search for entry-level travel jobs.