It might seem to be challenging to grab the student's attention and ensure their enthusiasm in online classes. Most of us, as students and teachers, are used to attend the regular on-campus face-to-face sessions. Even the general saying states 'kids are fast learners, more creative and fast adapters than adults', where kids themselves find it difficult to cope up with the online classes, well the teachers aren't an exception here. It obviously would be difficult for teaching online. But as a teacher, it is your responsibility to educate the students effectively. In this blog, let us discuss the online education best practices and the ideas for teaching online classes.
Classroom management 101 | Techniques for regular & online classes
Teaching online
Teaching online refers to education that takes place on the internet. It typically refers to teaching that is delivered entirely online where no physical or on-campus class sessions are involved.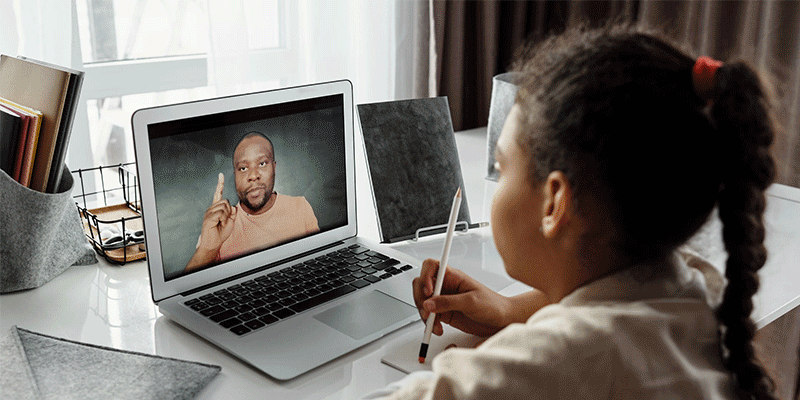 How to teach online classes?
To teach online, as a teacher, you should plan for your classes, prepare the technology setup and communicate the students about the topic to be discussed, timings and software in place for the session. Motivate the students, stimulate timely discussions with the students and communicate regularly. Asking for feedback and working on them should be an ongoing process.
21 Best Online Teaching Tools | For Better Virtual Teaching
Best practices in online teaching
Many of us have quickly moved to online classes. The digital classroom is an unknown and unexplored segment by many of us. To be an effective online teacher, it is your responsibility as a teacher to ensure a few best-practice methods. 
1. Learn the technology
Well, this is going to be something new for you, new for everyone. As an example to the students, you should learn some basics of the working of the software. It is essential to familiarize technology and be prepared to troubleshoot. Take out some time before the session to familiarize yourself with the technology. Some schools and companies are offering training for online classes to equip them. It is also the responsibility of the teachers in clearly specifying it to the students about when to seek technical support and to make the contact information readily available.
10 Best LMS Software | Top Free & paid LMS Software in 2020
2. Expect the unexpected
Technological glitch is common, unexpected and inevitable. At some point, this technical error occurs while connecting to a video chat or links of assignment resources link not working properly. Anything that causes trouble to connect a video call, error during the conduct of video call, error in the functioning software can be said as a technological glitch or technical error. 
It is better to have a backup plan for assessments and assignments that rely on technology. It is necessary to be transparent to students about technology error. Formulate a policy that outlines the actions students should undertake if they are unable to submit the assignments due to technical issues. Even it is essential to anticipate technical errors during the conduct of video calls and prepare the necessary backup plans. 
3. The expectations
Online classrooms are often felt as a free-form; it is your responsibility as a teacher to provide students with a clear set of expectations before they commence to study or prepare assignments. The expectations should clearly specify what they can expect from you as a teacher and what you are expecting from your students. For example, the expectations can outline communication frequency, guidelines of attendance in online classes, how much online participation of the students is required, the conduct they will be expected throughout the course, due dates for assessments, mode of assessment submitting, etc.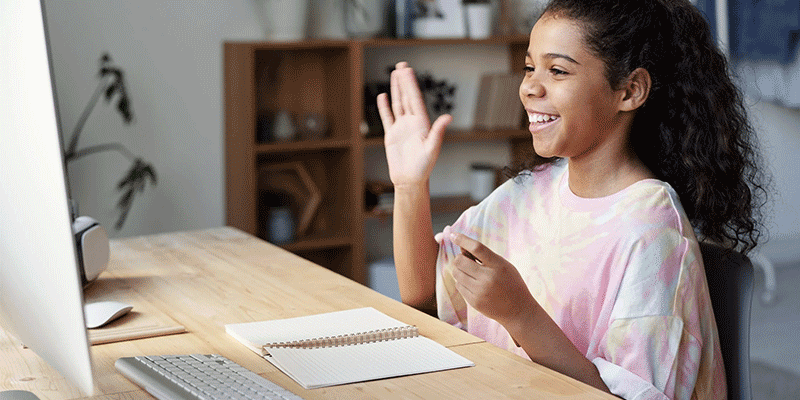 How to improve student motivation? | Effective strategies
4. Create a strong presence
Creating a strong presence makes the students curious to attend online classes. Send a message to all the students, a video message if possible to welcome them to attend the classes. It is advisable to use video chat to interact with the students rather than using basic instant message features. During non-verbal chats, don't be too formal. Be a bit casual and also use emojis as it coveys your mood and tone of the text to the students. Rather a single side oration from you, keep it as an interactive session and get the students talking by beginning discussions in the discussion board. Also, it contributes to rapid, regular and open responses to the student's questions. 
5. Stay flexible
Even in general, teachers should always be flexible with their students. During online classes, it is highly recommended for online teachers to remain flexible. As the teachers and students are new to this online platform, it is obvious that both are prone to errors and mistakes. In this case, as a teacher, be ready to adjust the deadlines and the grading policies. The students might find it difficult to maintain the pace with online classes, preparing assignments and submitting online, appearing in the assessments, etc. Hence, staying flexible is essential for an online teacher.
Best virtual classroom software in 2020 | Set up your Virtual classroom
6. Feedbacks
After a few classes, check-in with your students to see how things are going. Ask the students for honest and direct feedback. Ensure that the feedback covers everything, for example, if they are facing any issues with teaching methods, content, software/technology-related problems, to see if anything requires improvement, etc. Formal and informal surveys are the best way to assess workload, attitude and challenges. It is necessary to make course corrections as we all are learning. Also, the best way to overcome this formally is to post something on the discussion board and see what pops up.
7. Develop personal relationships with each student
In a class of a specific number of students, every student has their own issues. It is good that many communicate about the difficulties they face because of online courses. But some feel hesitant taking it to the teacher. As an online teacher, after the session, try to talk to them in individual. Try to develop a personal relationship with each student. This personal relationship would break the hesitations of the students. They might feel comfortable sharing the difficulties they face during an online class. Developing a personal relationship is just a matter of time for the teacher, but this helps in building a rapport with the students and help them to resolve their issues.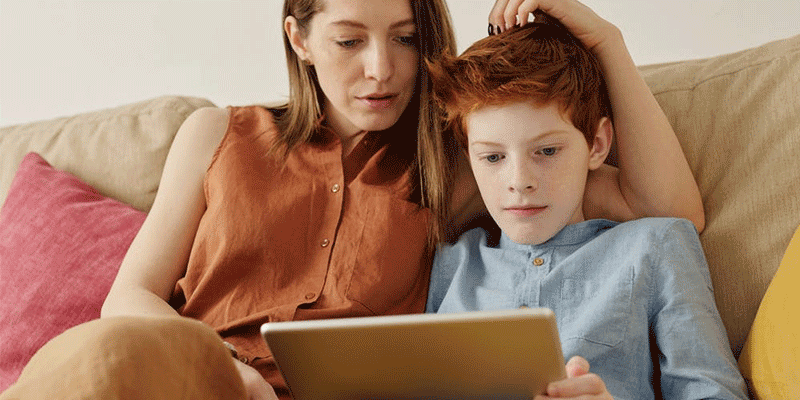 Teaching strategies | Best strategies for regular & virtual classrooms
8. Finally, make them feel comfortable
Finally, it all depends upon your tone to make students feel comfortable. Students' mood and comfort totally depend upon the tone you set in the class. Demonstrating excitement and enthusiasm about the teaching course alleviate anxiety and fear of the students. Post some welcome videos, photos that tell the students what you are pursuing to keep yourself busy, engaged and how you make an effort to design your life as you wish. Empower the participants to question each other and incorporate instant chats and web cameras to make it live, real-time interaction. 
Online teaching tip: Have this habit of responding to students privately via phone, video and email. Students would feel more engaged with the course with timely feedback they receive. 
Ideas for teaching online classes in an interactive way
Give freedom to the learners the choice of what and where to start in the selection of topics

Classes combined with gamification makes any course more interactive, and it is also lots of fun for the learners

Hosting online group study sessions are a way to empower the student community having the learners to contribute their knowledge

Conduct non-task interactions. Non-task interactions are not part of the direct learning. This helps the students to get themselves engaged and socialize with their peers
Introduction to the world of e-learning and e-learning methods
Pros and cons of teaching online
The demand for online education is surging day by day, and more people are using the internet to take school, college-level cases, certifications programs, etc. Though this type of learning has its own advantages and disadvantages. To be a better online teacher, it is essential that you should know both facets of online classes. 
Pros
1. Flexibility
By studying online, one can choose the learning environment that is comfortable for them and it is the same for online teaching. Also, the advantage of an online teacher is that she/he can choose the time that suits them. They can update their recording in a podcast for specific topics and make themselves available for online classes whenever there is a need and they are free. 
2. No distance barrier
Online classes is definitely a boon in this aspect for both the teachers and students. There isn't a need to assemble in a specific place, unlike the traditional classes. Both the teacher and students are located in a distinct location and the class takes place via the internet.
3. Self-discipline
Online classes enhance the self-discipline of teachers as well. Teaching and studying online requires more planning, self-motivation and time-management skills. There will be no one to look after you or supervise; you fix your own boundaries to keep yourself focussed. This enhances your self-discipline.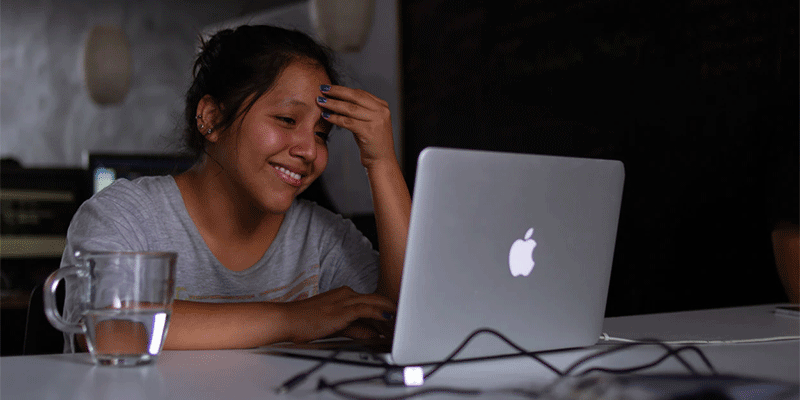 How to start an online tutoring business | Work from home tutor
4. More reach
An online medium without any time and travel constraints pave the way with more opportunities for teachers. Teaching college online gives the ability to reach out and connect with the students located in diverse geographical locations without involving any travel overhead. 
Cons
1. Only theoretical learning
This new form of teaching college online is mostly limited to the extent of theoretical and conceptual learning. There are also many innovative learning platforms which pave the way for practical engagement, but the problem isn't completely resolved yet. In a few fields of study where practical knowledge is a must, online learning is not really a perfect platform.
Virtual Field Trip | Take Your Children Around The World
2. Prevention of cheating
It is difficult to prevent cheating on assessments—unfortunately, this one of the biggest disadvantages of online learning. As the online students take assessments in their own environment using their personal computers, they can easily cheat on assessments compared to on-campus students. 
3. Socializing
A school/university is not simply a place where we only learn and shine in academics. It is a place where we get to learn a lot of skills where communication and socializing is one among them. As an online teacher, it is you who should take the responsibility that they enhance in other aspects as well.
4. Limited feedback
If it had been an on-campus session, a teacher would have been able to monitor the activities, participation, attentiveness in class, etc. and give immediate face-to-face feedback. Thus, personalized feedback does have a positive impact on students. This is definitely a hindrance to online teaching.
To be a better online teacher, you should always focus on the disadvantages of online learning. What makes you the best online teacher depends upon how you overcome and how you administer the disadvantages and make it a better learning experience for everyone.
Remote education jobs | How To Land Remote Education Jobs
Online teaching tips: Create a proper schedule for a specific period of time and give it to the students. A schedule can help them with self-regulation and time management.  
FAQs
1. What are the best practices in online teaching?
Exploring the technology, anticipating the technical glitches, staying flexible, developing personal relationships with each student, making the students feel comfortable, working on feedbacks are some of the online education best practices.
2. How to teach online classes?
Plan your classes, prepare the technology and communicate the students (about timing, topic to be discussed, and technology in place for the session) about the online class. 
3. How to be a better online teacher?
To be a better online teacher, it is essential to follow the best practices of online teaching like learning the technology, quickly reacting to the technical problems, making students feel comfortable, developing a personal bond with each and every student, etc.
10 Teacher interview questions & answers | Guide to a teaching interview
4. What are the pros and cons of teaching online?
To excel as an online teacher, it is essential to understand the advantages and disadvantages of the same and work on overcoming the obstacles. Flexibility, no such distance barrier, more reach and self-discipline are some of the advantages of teaching online. Almost zero practical learning, lack of socializing, prevention of cheating and limited feedbacks are some of the disadvantages of teaching online. 
5. Which app is best for online teaching?
Google Hangouts and Evernote are some of the best mobile apps that let you teach online. 
6. How to make online classes interactive?
Give freedom to the learners the choice of what and where to start in the selection of topics. Classes combined with gamification make any course more interactive, and it is also lots of fun for the learners.