Learning Management Systems (LMS) offer organisations a means of educationally developing their students/employees. Institutions are moving towards eLearning tools to train their students/employees while minimising time and costs. This software can provide a variety of educational functionalities such as online classrooms, message boards, skill tests, and performance tracking. This article will help you understand all about the benefits of LMS software and the top 10 LMS software to choose from.
Best virtual classroom software in 2020 | Set up your Virtual classroom
What is LMS software?
Before exploring the different advantages of LMS software, it is essential to know what is LMS software. LMS is the short form for the Learning Management System. 
Learning because it is used to offer training or education programs. 

Management, because it lets you organise these courses (generate them, change them, assign them to students or employees, grade them, and so on). 

System is only a fancy word which translates to "software." An LMS is essentially a computer program. 
Much like Word that helps you write documents and Gmail that helps you manage your emails, an LMS software system helps you develop, manage, and deliver eLearning courses.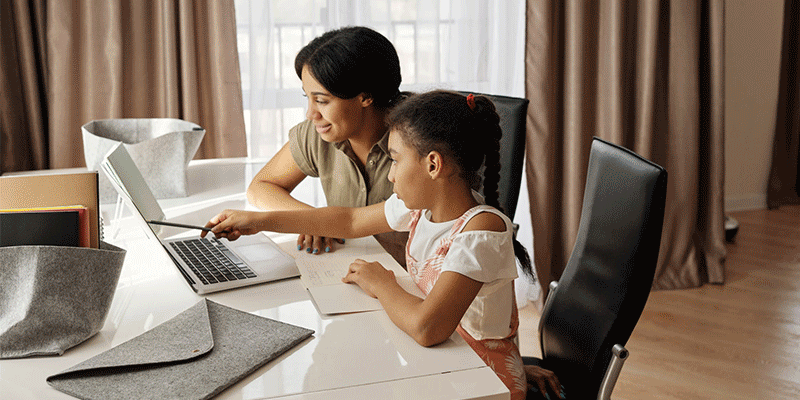 Teaching strategies | Best strategies for regular & virtual classrooms
A learning management system software is the "engine" that drives eLearning, and consists of two separate parts in the most common form:
A server component that operates the core functionality (creation, management and delivery of courses, user authentication, service of data and notifications, and much more). 

A web-based user interface (such as Gmail or Facebook) which is used by administrators, instructors. And students through the browser.
Who uses the LMS software?
Everybody who does eLearning uses a learning management system software − and this encompasses far more than just educational institutions. 
To offer a list which is not exhaustive –   
Educational institutions focused on online and eLearning (online schools like Khan Academy and Lynda.com)

Companies of all sizes, from large multinationals to small and medium-sized enterprises; 

Organisations, including non-governmental organisations and non-profits, from the United Nations to your local coop

Government bodies and local governments

Traditional institutions of education (schools, universities, colleges)
Introduction to the world of e-learning and e-learning methods
Benefits of LMS software 
Top LMS software provides several benefits.
1. Retention of knowledge 
Training your staff is one thing, but it is also necessary to learn from them. When your employees leave or retire, a knowledge retention program ensures that valuable skills, techniques and information remain with your company. It is also a good fit for an LMS platform because you would not want this useful information to simply sit in a random document management system that no one ever checks. You would want to have it available to train new employees or individuals from other teams at any time.
Did you know? Employees with access to professional development opportunities are found to be 15% more engaged in comparison with those without such access.
Remote training guide | Strategies to effectively train remote employees
2. Optimisation of onboarding
New employees make or break the talent pool of a company. If workers are not fully aboard, they are always not going to hang around. Within the first year, the eLearning Industry has found nearly a third of all new hires leaving. Creating an effective onboarding process tends to help your newest employees to hit the ground. Through top LMS software, employees are taught what they need to know to get the job done. It ensures that everyone has clear goals and expectations from the beginning. By using this software for training, you will have the ability to instruct multiple employees at once, maintaining them on the same page throughout the onboarding process.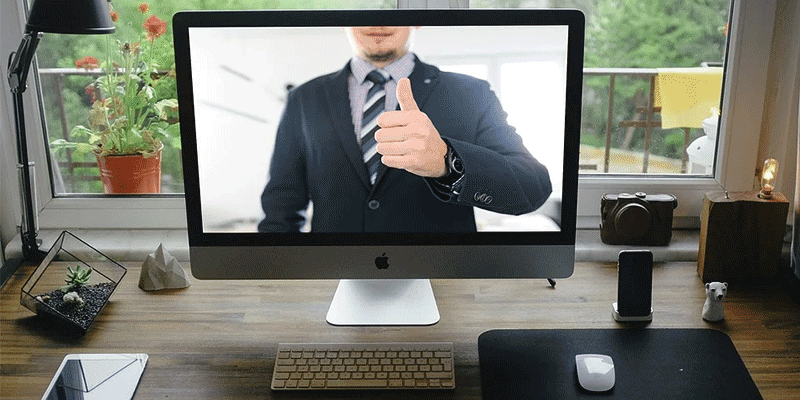 Best Practices For Remote Onboarding
3. Boost productivity of the workforce 
Learning management systems help maximise the efficiency of employees in your company to develop a competitive workforce. You may recognise skills gaps and enrol workers in programs designed to develop their skills. While planning the growth of your company, you can foster the skills necessary for supporting the next steps within your workforce. In addition, LMS solutions unlock a key concept called social learning. When people learn by interacting with each other, they can adapt more effectively to what they need to know. They become intrinsically motivated to fulfil the expectations of each other. This method of interactive learning can be seen in the best LMS software.
4. Save costs and efforts 
Developing an end-to-end training program costs time and money that most human resources departments lack. Training programs can be done for large groups of employees efficiently with the best LMS software. With learning management systems, the time it takes to train employee batches is drastically reduced. This allows you to reduce your training cycles and costs. Instead of recruiting a course teacher or HR administrator, the program includes tools to involve workers without an educator. Your courses could be online at certain times and require an instructor only then, or not at all. Once the training programs are in the system, it is possible to use the content and materials any number of times.
14 Best Productivity Tips to Achieve More At Work & Life
Did you know? IBM saved around $200 through the implementation of a learning management system.
LMS software comparison
LMS software comparison can be made using two main criteria: licensing and deployment. 
Using the licensing perspective, there are two kinds of LMS: Proprietary and Open Source software.
Proprietary LMSs are issued under exclusive legal rights and are prohibited from alteration, further distribution, reverse engineering and other uses. These are closed-source with per-user license fees. 

Open source LMSs operate under the terms of the GNU General Public License. The license is designed to ensure the freedom to share and change the program, and to make sure that it is free for all users.
Using the deployment perspective, there are two kinds of LMS: On-premise and Cloud LMS.
On-Premise Learning Management Systems are mostly company products which are hosted on the company's server. Typically, they are more expensive, but the fact that they provide more flexibility and individualisation than any other type can justify their price. They even fix scalability problems. Majority of them can be embedded with other products which are hosted locally. 

Perhaps the most common alternative among companies seeking simplified and cost-effective training is cloud-hosted LMSs. They are hosted on the Internet and made available by logging into the site of the vendors, which is precisely where all communication and training takes place.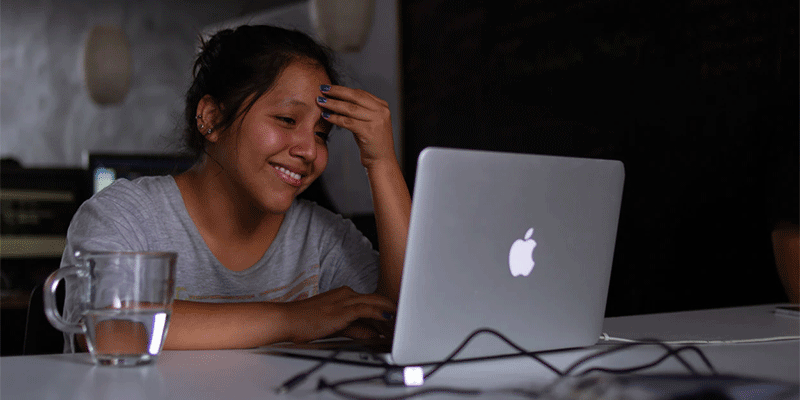 How to start an online tutoring business | Work from home tutor
LMS software list 
Give below is the top LMS software list for you to choose the best – 
1. TalentLMS
Price: Free plan for up to 10 courses and 5 users; Advanced plan ranges between INR 5,987 and INR 40,093 per month. 
TalentLMS is a mobile-ready, cloud-hosted learning system that is designed for large and small businesses. It arrives with extensive course management, learning delivery, and administrative management modules. Even tech-averse users can easily navigate through it. Using these TalentLMS features, you can have the most efficient way to author courses, engage learners, promote collaboration and even evaluate overall performance. TalentLMS, like its competitors, offers evaluation engines and analytics tools that will help in analysing the progress of your training programmes. It comes with features of gamification and blended learning to engage learners effectively. As one of the most popular LMS software, its distinguishing feature is configuration.
Online Tutoring Jobs | How to earn as an online tutor
2. Absorb LMS
Price: Contact vendor support for customised package rates (available only by quote). 
There is no necessity to wait for the deployment of a course with Absorb LMS. The library of the platform includes pre-configured courses for instant access by the learners. The learning experience may also be altered to suit the needs of the learner. The platform comes with numerous resources that promote immersive and collaborative learning. Quizzes, videos, and leader boards go a long way to keep learners engaged in the content of the course. Absorb LMS can automate workflows through their Smart Administration module. All you need to do is set triggers for some tasks. These can include enrolling new employees to onboard courses. That way, administrators can concentrate on more critical tasks.
3. SAP Litmos 
Price: Pro package begins from INR 455 per month, and Pro+ package begins from INR 1,137 per month. 
SAP Litmos has one of the industry's most popular LMS software. It not only provides WYSIWYG editing but also provides interoperability support for SCORM and TinCan. It even supports several file formats and the development of embedded content which allows users to shape interactive and engaging courses. SAP Litmos' other strong suit is its reporting feature. It provides users the option to create reports according to specific metrics and indicators in real-time, traditional and custom. For this, learner development and course success can be measured more easily. Also, all reports and summaries can be exported in different file formats to make sharing and record keeping simpler.
Did you know? Around 32% of LMS purchasing decisions are primarily dependent on price.
4. Docebo
Price: Contact vendor support for customised package rates (available only by quote).
One feature separating Docebo from other LMS applications is its modular interface. It is built to scale up or down seamlessly as per your e-learning and changing business needs. This means that by integrating it with your existing systems or other third-party applications, you can easily extend their functionalities. Modern companies require new methods of eLearning. This is why Docebo utilises artificial intelligence to give enhanced customisation, curation of content, and aggregation levels.
Moreover, it can automate a wide range of tasks for L&D administrators. Another thing that makes Docebo an exceptional LMS software is its extended e-learning approach to enterprise. In other words, it can be made available for training employees, partners and even customers. This can support over 30 languages to make things easier. That makes it possible for learners who are not English speakers to reach out.
Best note taking apps in 2020 | Note taking made easier
5. Canvas LMS
Price: Contact vendor support for customised package rates (available only by quote). 
Canvas LMS arrives with an out-of-the-box course development feature that enables users to develop and publish interactive learner content. To make your courses as comprehensive as possible, it will support text, audio, and video. This LMS software provides multiple tools that reinforce collaborative work among learners. It comes with, for example, online conferencing software, audio and video messaging, and a shared content library. Throughout their training plan, the learners will stay linked and exchange references with each other. With its advanced analytics features and creative evaluation methods, Canvas LMS allows users to build data-driven courses. Using these, you can not only monitor your learners' progress but also gain insights into how to tackle their learning barriers.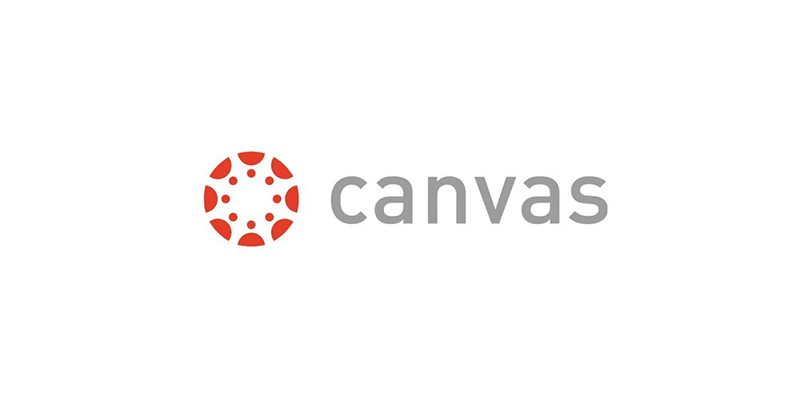 6. ILIAS 
ILIAS is a free LMS software that provides a versatile platform for online work and learning. This software works as the "one-stop solution" for your e-learning needs. This full-fledged collaboration platform functions as a simple course player and advanced user authoring tool. With the existence of highly integrated access control, the application lets you fine-tune your permissions for each entity. The study programs will allow you to reproduce full curriculums with a single device.
21 Best Online Teaching Tools | For Better Virtual Teaching
7. Bridge LMS 
Price: Contact vendor support for customised package rates (available only by quote). 
Bridge LMS comes with custom tools for building the learning route and preparing career growth options. You can develop different courses with these, and map them depending on the career plans of your employees. In this way, you can provide more tailored training programs to help them achieve more experience in their chosen career. This LMS does not fall short of course authoring and e-learning tools that will help make the learning experience more engaging.
For starters, it supports various media types, enables interactive video learning and provides a forum for in-course discussions. Participants may work with others to better understand their training materials. Bridge LMS allows teachers to offer more comprehensive feedback to the learners. It is through its performance interaction reporting, time-specific commentary, and performance analysis tools that you can write down your assessments and document them for future review.
Guide to conducting & attending Remote Interviews
8. SkyPrep
Price: Ranges between INR 34,029 and INR 75,714 per month.
SkyPrep comes with a convenient content management system where the course documents can be imported, edited, and stored. With this, you not only retain your records, but also reuse files, images, and tests for quicker authoring of courses. What makes this even better is that it allows your students to connect material and courses to form learning paths. If you are looking to track your students' growth, SkyPrep is going to be a boon.
It provides sophisticated reporting and analytics software that can carry out automatic testing, awarding awards and visual reports. It also helps you to build both course profiles and performance profiles for a more linear approach to performance reviews. SkyPrep provides extensive customizability in its native eCommerce, communication, and social media functionalities. The only variation is that it gives open API capabilities, making it a good alternative and would like more control over their integrations.
9. Moodle 
Moodle operates as a free LMS software that enables users to create customised courses. This open-source learning management framework is capable of assessing the progress of training programs, managing virtual classes, and creating certificates through analytics. Instead of direct learning paths, it can develop and handle courses to meet specific requirements. Online, mixed instructor-led and self-paced classes can be used. This LMS program offers secure authentication and enrollment by number. With the support of over 50 authentication and enrollment methods, you can add and register users in Moodle courses. This system integrates courses in bulk and backup and allows restoration of extensive courses. 
Did you know? Currently, Moodle has the highest number of users at approximately 73.8 million.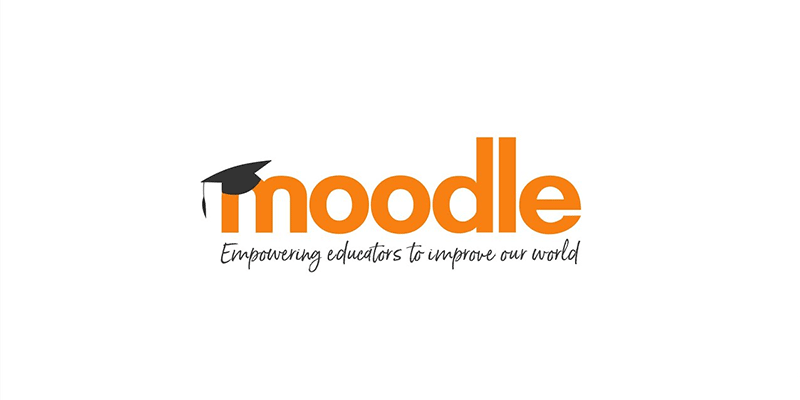 Virtual Field Trip | Take Your Children Around The World
10. Coassemble 
Price: Begins from INR 34,029 per month 
This LMS software lets you build courses easily through customisable templates. You can easily add videos, photos, and charts to the courses through the drag-and-drop functions to make them more stimulating. Such models are also mobile-responsive, and you get unlimited development of course. Coassemble comes with integrated reporting software that can help you view the numbers behind the results of your courses. Data on indicators like completion rate and learner results will provide useful insights into how successfully the courses are evaluated. Coassemble is compliant with SCORM files. So, these files can easily be imported into the software and shared with learners.
Choose the LMS software best suited for your business needs!
FAQs on LMS software 
1. Which LMS is best?
A: TalentLMS and Moodle are the best LMS. 
2. Is an LMS necessary?
A: Yes, an LMS is necessary for organisations to boost the professional development of employees and save time and money during the training programs. 
3. What are the advantages of LMS?
A: LMS has several benefits. It enables employee retention, saves time and money, optimises onboarding, and improves productivity. 
4. What are the limitations of LMS?
A: LMS tends to meet the needs of organisations more than learners. It limits informal learning and community development. 
5. What are the features of LMS?
A: The features of LMS include managing users, courses, and roles. It helps in generating reports and certifications.