Mental health is one aspect of our overall well-being that's avoided the most. We always tend to give more attention to our physical condition than the mental one. And that takes a toll on us in the long run. After all, no matter how fit the body is, it can function only with a healthy mind. What is the solution? Online counselling! Many people want to opt for online solutions. This is one of the best times for online counselling jobs. If you are someone who has the necessary skills and looking to work from home, this article is for you. In this article, we'll discuss the various aspects of online counselling jobs.
This is where counsellors come into our rescue. But with the world fighting one of the biggest pandemics, we are almost locked inside our homes. And so, it isn't even possible to go for counselling sessions. Have you heard something called virtual counselling or virtual counselling jobs? Read more to find out.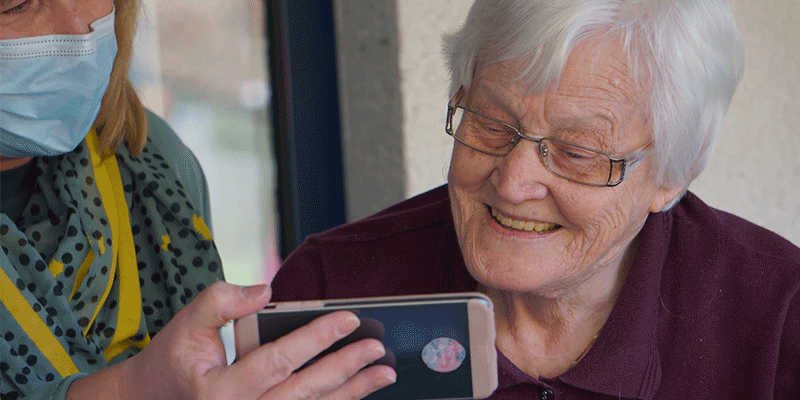 How to work from home successfully?
What is mental health?
The cognitive, emotional and behavioural well-being of a person is called mental health. Generally, it means the person isn't suffering from any sort of psychological problem or disorder. Having proper mental health is necessary for any person to lead a happy life.
What are counselling jobs? Who is a counsellor?
You might have heard the terms' counselling jobs', 'counsellor' and asked yourself questions like "What are counselling jobs?" or "Who is a counsellor?". Here's the answers to your questions.
Like any physical problem needs s treatment, we also require necessary treatment while suffering mental problems. Counselling is a branch of psychological therapy for treating mental health problems or mental disorders.
Video conferencing etiquette: Best practices for video conferencing
In counselling, a counsellor or therapist is a professional who treats our mental problems through the practice of talking. He/she is trained to listen to the patient's problems and cure them with the help of healthy conversation. Counselling doesn't have the practice of using medicines to cure a problem. This is because, many of the times, the problems can be solved by a healthy discussion.
What are online counselling jobs?
Traditionally there are four formats of counselling services a counsellor can provide.
Face-to-face counselling.
Group or individual counselling.
Telephonic counselling, and
Online counselling.
For this article, we'll be focusing on the online counselling only. In online counselling jobs, a counsellor provides counselling services to a patient using technology. What this means is, instead of meeting the patient face-to-face, the counsellor uses methods like emailing or video-conferencing over the Internet.
In the remote counselling jobs, the therapy sessions can take place with both the patient and the counselling being present in two different places. They don't need to meet face-to-face with each other.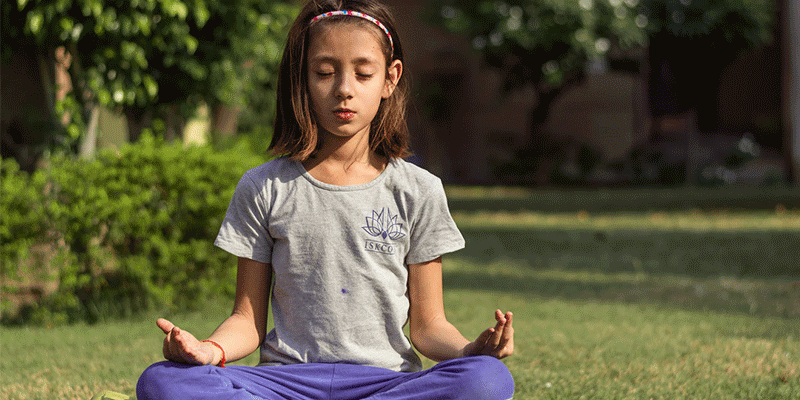 Remote Non Profit Jobs | Serve The Society From Home
Who is suitable for online therapy jobs?
Anyone interested in providing therapy services to people can take up online therapy jobs. Here are some of the reasons you can try to do online therapy jobs:
You have the necessary skills required to provide therapy but lack the capital. Many times, it isn't easy for everyone to rent an office space due to financial constraints. Thus, doing online therapist jobs can be a good alternative.
You have family commitments to attend to. There might be someone in your family who requires constant attention. Due to this, going out to work may be difficult at times. This includes mothers of new-borns who had to leave their practice to be at home for their kids. They can switch to online therapist jobs without needing to leave their babies unattended at home.
You want to do it as a passive income source. There are many times when you want to add a source of generating passive income. For example, if you are a practising therapist, you can start doing online counselling jobs to earn some extra practising with your traditional practice.
If you have just started your therapy career, remote counselling jobs can be a hood option. For example, you've just got your practising license and want to start doing therapy jobs. But being new to the job, you might not be able to afford the expenses. Thus, you can start with online therapy jobs to save up some amount and open your clinic.
Best Pomodoro App | All About Pomodoro technique & how to use it
Why should you take up online counselling jobs?
The best thing about doing online counselling jobs is its flexibility. You don't need to be at your office from the morning till the evening. Instead, you get the option of doing the work at any time you desire, and that also without the need of going out. You have the option to choose whether you want to do online counselling jobs part-time or full-time.
Also, as these jobs can be done over the Internet, you don't need to postpone your other commitments. For example, you are someone who loves travelling, but can't go on trips as you can't lose the clients coming to your clinic. But in online counselling jobs, you can attend to your clients even when you're enjoying your vacation in a foreign place.
Best Remote Working Tools That Make Life Easy
Not only that, in the traditional practice where you need to sot the whole day without knowing if you'll have a single booking or a bunch. Online counselling jobs remove this confusion. As the company or platform, you work for will take care of your bookings. This comes as relaxation as you don't need to give extra effort to manage these things.
The most important point is we are in a terrible situation. The world is trying to fight the pandemic, Covid-19. And a major part of the world is in lockdown with no one willing to come out of their homes. Even if the lockdown ends, which will take some time, people might not feel safe going out like earlier times for a long time. This also impacts your business, as your client bookings will have limited growth in the months to come.
But as we all have smartphones and laptops, and are always hooked to the Internet, the world is moving towards a digital way of doing things. Even practices like counselling or therapy need to adapt to changing situations. Another reason why online counselling jobs will get popular now is that the pandemic has had a terrible impact on general mental health. Many people are losing their jobs, seeing close ones succumb to the deadly disease, etc. Because of these problems, there's more need for counselling now than ever. And as they can't come out of their houses, online therapy services are the only option.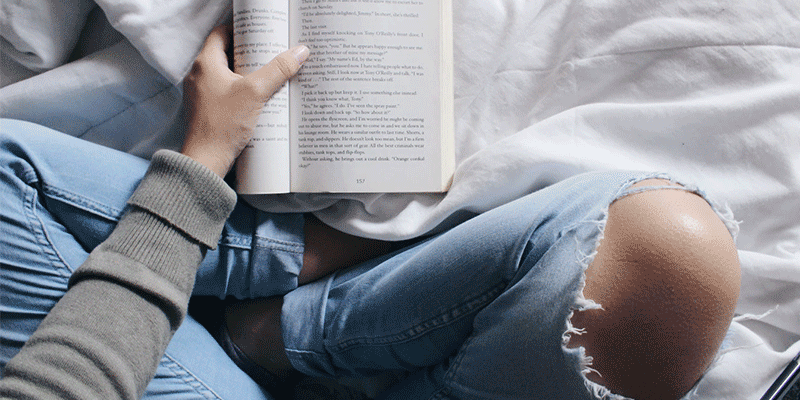 Contemplating Career Change? Here's all you need to know
What are the skills required for online counselling jobs?
No matter whether you do online counselling jobs part-time or full-time, there are certain skills you need to have. Almost all these are also required for traditional counselling jobs. Here are the skills you'll need:
You need to have great communication skills. Therapy is completely dependent on the practice of talking and listening. The better your communications are, the more you'll have the chance to become popular among the clients.
Compassion is a must for both offline and online therapy jobs. Remember, people are telling you their problems and even secrets they haven't shared with anyone else. To be a good therapist, you need to be as kind as you can with them.
You need to be open-minded. Different people will have different problems. And some of them might not feel so big for you but remember they are for the person. In order to excel in your job, you need to have an accepting nature. You can't have a judgmental approach, that would only hamper your service.
Professional degrees are a must. Like any other medical field, you need to have completed certain therapy courses to be called a counsellor.
Counselling can be of different types. Relationship, drugs and addictions, mental health, gender or identity, education are just a few of the long list of varieties. After deciding which type you want to focus your services in, you'll need to first, have complete knowledge of it.
14 Best Productivity Tips to Achieve More At Work & Life
You must have a strong sense of ethics. The clients will be sharing their deepest secrets with you. As they expect the session to be a safe environment. You'll need to be very discreet with the information shared with you. As their therapist, you need to make sure they feel safe; otherwise, the therapy won't have any result.
It can be very difficult to constantly work with problems. Hearing about people's problems all the time will start to take a toll on your emotional state with time. You'll need to learn how to deal with stress and maintain emotional stability.
As a therapist, you'll need to have impeccable observational skills. Noticing the various changes in a patient's facial expressions, behaviour, speech, etc will be the tools for you to find a solution according to the situation.
The main goal of therapy is to solve problems. Patients coming to you will be expecting you to solve their problems. Also, many times some patients might not agree with your course of action, so you'll need to come up with alternatives to tackle the situation. This is why, problem-solving skills are must for being a therapist.
For online therapy jobs, as your work will revolve around the computer, Internet, etc. You need to have proper technical knowledge of how to use emails, take notes, conduct video sessions, etc. You'll also need to prepare reports and files of your patients based on the sessions using several medical software. Having or lacking a keen technical knowledge can make or break your career in online therapy jobs.
8 Best free Video Conferencing Software | Connect, Communicate, Collaborate!
How much can one earn from online counselling jobs?
Counsellor gets paid by the hour for their services. Though there isn't a fixed amount you can earn from doing online therapist jobs, the standard market rate is $10 to $30 per hour. Though, the platforms you provide your services on will take a percentage of your earning for every client.
Time Blocking – All you need to know about this powerful technique
How to start doing online counselling jobs?
The process to start doing online counselling jobs is very easy. First, you get need to get the required degrees and permissions and also develop the skills. After completing that, all you need to do is register yourself on platforms that provide online counselling services. Some of the best companies or platforms are:
Talkspace
Betterhelp
MDLIVE
Amwell and many more
You can also decide to work on your own without registering for such companies. That way you don't need to pay the commission to them from your earnings. But that also requires you to have proper experience and marketing skills.
As soon as you register yourself on such platforms, you can start taking clients. The company itself will be providing you with that.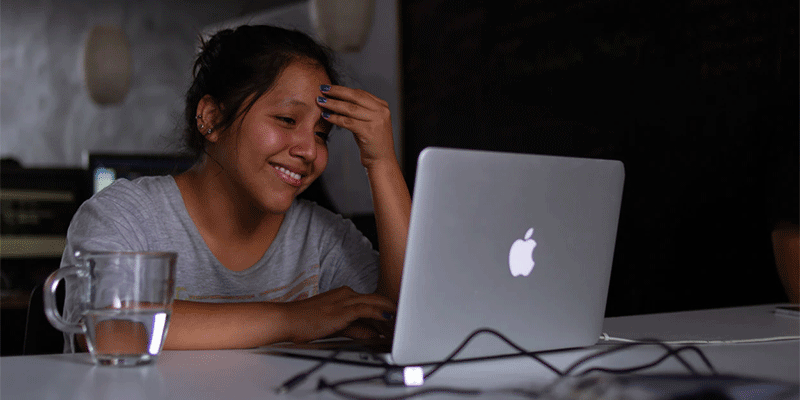 Decision Fatigue: What it is & How you can beat it
What are the advantages & disadvantages of online counselling jobs?
Like every other profession, online counselling jobs also have certain pros and cons. Here are some of the advantages and disadvantages one might come across while doing remote counselling jobs or virtual counselling jobs.
One of the key benefits of doing remote counselling jobs is accessibility. Unlike face-to-face counselling jobs, you can do online counselling jobs from home.
It costs you less than face-to-face counselling. As you'll be doing online counselling jobs from home, you won't be required to rent an office. This way, a major portion of your expense gets reduced.
There are fewer chances of cancellations. Most of the time, patients tend to cancel at the last moment due to not being comfortable with confrontation. In the case of online counselling, they can do the sessions without leaving their homes. Therefore, they feel more relaxed and don't cancel bookings with the counsellor.
Online counselling jobs are time flexible. As you'll be working from home, you can fix your schedule according to your convenience.
You can do remote counselling jobs from anywhere in the world. It doesn't matter if you are doing the online counselling jobs from home or some other country. All that matters is that you have access to your phone or laptop and a stable internet connection.
It also broadens your scope of prospect clients. As it is done over the Internet, people are not bound to visit your clinic physically. This gives them the option to even book your services from distant places.
Now that we have talked about the advantages let us also know about some of the disadvantages of remote counselling jobs.
There's always scope for technical problems. As you are dependent on the Internet for your job, it becomes difficult when internet problems arise. Or there may be some technical issue with your video chat platform.
Many times, it becomes difficult to read the patient's behavioural patterns over the video chat. This makes it difficult for the counsellor to analyse the situation and provide necessary feedback.
In some states, the therapist can only work within the place they are licensed. At times, it may be difficult for you to find the bookings depending on the place you live.
Some people might have confusion about the credibility of online counselling. In many cases, they might not opt for it.
Also, as you'll be providing your services over the Internet, your competition in ceases. This is because there are many others on the Internet, providing the same service.
Conclusion
Looking at all the aspects of online counselling jobs, it can be said that this is a good option for earning revenue. Especially for persons who aren't able to provide face-to-face counselling services due to certain problems, the option of online therapy jobs is like a boon.