We all know it is essential to learn grammar which is helpful to form the structure of the speech. Though, words being the leading carriers of meaning. Learning more words and learning how to handle them accurately helps to understand English in a better way. In this blog, we will discuss how to teach vocabulary, teaching vocabulary strategies, fun ways to teach them, etc.
How to be a better online teacher | Best practices for teaching online
What is a vocabulary?
A vocabulary is a set of words used in a language. Vocabulary serves as a fundamental tool for communication and acquiring knowledge.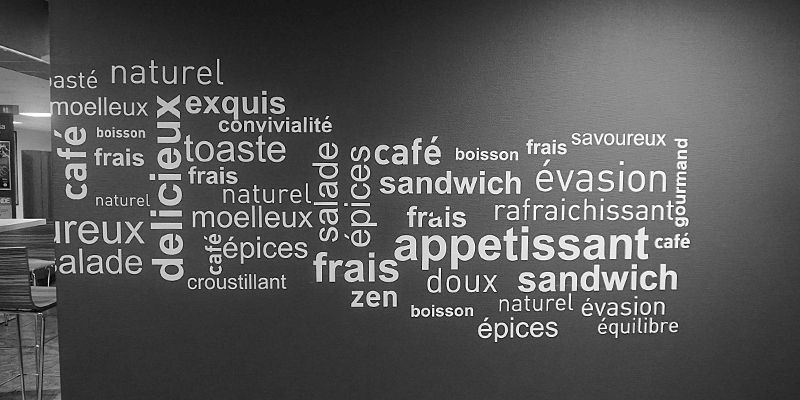 How to teach vocabulary?
Merely repeating the definitions of words from the dictionary is not the right way to learn/teach vocabulary. Learning vocabulary can be direct and indirect. Indirect learning is associated with the routine like speaking to others and reading books. The teacher strategises direct learning.
1. Indirect learning
One usually learns the meaning of most words indirectly. It comes along with everyday experience with written and oral language. Indirect learning comes along mostly in two ways – listening and reading. People tend to talk to each other, listen to the news, listen to the speech of great speakers, etc. In all these processes, they meet several people or watch videos or hear the audio of many personalities in daily life. A word is familiarised as it is used in a different context and several occasions.
How to cultivate self-directed learning? | Definition, Strategies, Models
But on these occasions, the learning is limited to the extent of words that are in practice. The other way of indirect learning is reading. One gets to learn many new words by reading extensively on their own. The more you read, the more words you will encounter and the more word meanings you learn. The learning is not limited or hampered by reading books. 
2. Direct learning
Direct learning of vocabulary helps the students to learn difficult words. Although one learns a lot of vocabulary indirectly, some vocabulary is required to be taught to the students directly. Through direct learning, students learn words that are complex concepts that are not part of the student's everyday experiences. Direct instruction of the meaning of words relevant to given texts enhances the student's reading comprehension. Direct instruction also includes providing students with specific vocab instruction and teaching student's word-learning strategies.  
Teaching specific words before reading books, repeated exposure to vocabularies in different contexts, and engaging students in activities to use the familiarised vocabularies are the three teaching vocabulary strategies to be used by a teacher to teach students.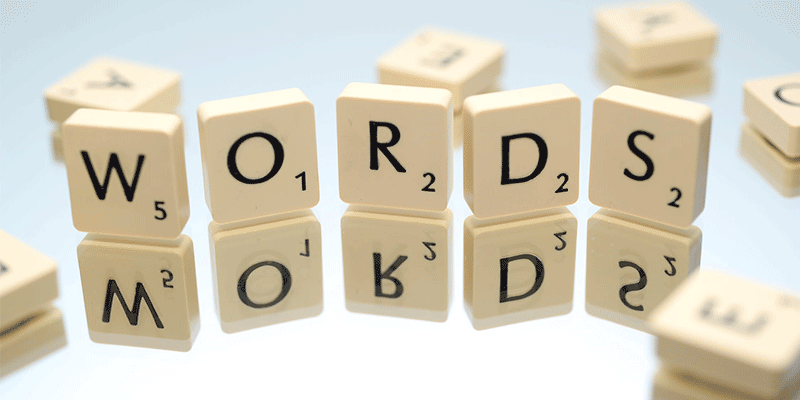 Introduction to the world of e-learning and e-learning methods
a. Teaching specific words before reading
Before students read a book, it would be convenient, and as a teacher, you can make it suitable for students by teaching them specific words they will see in the text. In the initial stages, it is important to teach vocabulary before reading as it helps the students to comprehend the text. This is apt for children. For adults, generalised teaching is required. And for this generalised teaching, a teacher should adequately prepare a course plan in prior. 
b. Repeated exposure to vocabularies in different contexts
Vocabularies are effectively learned only when a person witnesses the same word in different contexts. The more you seem to listen, see and use, the better you learn them. As a teacher, you should keep this aspect into consideration and prepare the work plan accordingly. Provide extended vocab instructions that promote active engagement and exposure to new words. Repeated exposure to new words helps in familiarisation.
Classroom management 101 | Techniques for regular & online classes
c. Engaging students in activities to use the familiarised vocabularies
It is not difficult to learn hundreds and thousands of vocabularies over time. It is important to not forget those vocabularies that a student has learned over all the classes. For this, a teacher should engage the students in vocabulary activities that would familiarise the vocabularies and sticks to the brain of the students for an extended period. A student learns words best when they are provided with instruction and when that instruction has them work actively with words. Create a platform and engage students in spoken and written communication where they can practically use the vocabularies learned theoretically. The more the students use the new words and the more they come across in different contexts, the more likely they are to learn and retain the words throughout their life. 
Tips to learn vocabulary: Daily or once in two days, ask a student to write down 10 – 15 different vocabularies in a chart and paste it in the classroom. By seeing it continuously, it automatically registers in the minds of the students. Like this, all the students should take up their turn and follow this systematically.
Fun ways to teach vocabulary
Learning vocabularies is definitely not the exciting thing students do in a school. Incorporating fun elements while learning vocabularies curates the interest of the students. Let us discuss the fun ways to teach vocabulary.
1. Odd-one-out
The title itself pretty much covers what it is going to be all about. Yes, you are right. Choose 4 or 5 words related to the theme you are talking about. Among them, 1 word should be relevant, and other words should sound to be strictly relevant, but definitely irrelevant. The irrelevant ones are eliminated, and the relevant one is the odd one out. This activity is for the beginners to introduce vocabularies to students in the initial sessions.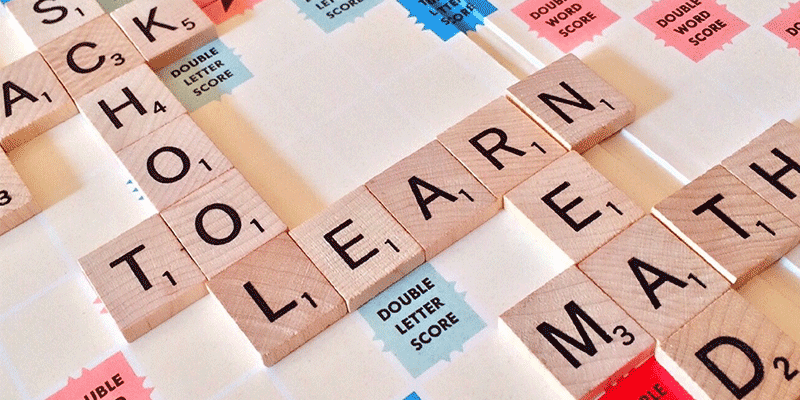 21 Best Online Teaching Tools | For Better Virtual Teaching
2. Act it
Learning vocabularies should definitely be in a fun way, at least in the beginning sessions and this topic 'act it' is a must to keep the students engaged. Assign students a word and ask them to act it out to the rest of the class to figure out the word. Students can take a turn to act out the vocabulary words while other students try to figure out what it is. For this, the class should be familiar with those words. There is a lot of vocabulary in English, and students can't randomly answer them without any basis. Thus, the teacher should plan out before teaching the vocabulary and conduct such vocabulary activities once they are familiar with it. For example, a teacher can conduct a teaching session on Monday and make the students to act it on Tuesday and can continue it as a routine in alternative days. 
Tip: Prepare a worksheet for a month or for certain days encompassing complex vocabularies. Prepare them in a chart titling 'the word of the day' and paste in the classroom. As one sees it for the entire day, they are likely to learn complex words easily. This works out perfectly for both vocabulary activities, primary students and vocabulary activities high school students. 
3. Story writing
Than writing is there any better way to retain the memory of what we learned? When we keep learning different things, it is common for everyone to forget what we learn. For these instances, as a teacher, you can assign stories on an individual basis or make it a class project. Students having incorporated all the words they learned into the texts of the stories clearly understands how to use the word in a context. This also enhances the ability of the students to learn proper spelling and definitions of the word.
A Teacher's Guide To Formative Assessment Strategies
4. Using emoji
Emojis are something that kids, as well as adults, can relate to. As both kids and adults are in continuous touch with social media sites like Facebook, Instagram and messenger app Whatsapp being the most common among them, they get to use emojis during a conversation in any above-said applications. You can use emojis for themes like sports, food, drink, modes of transport, directions, face emojis and get students to write what strikes their mind while seeing it. Further, add more ideas in pairs and small groups and finally complete it as a group activity.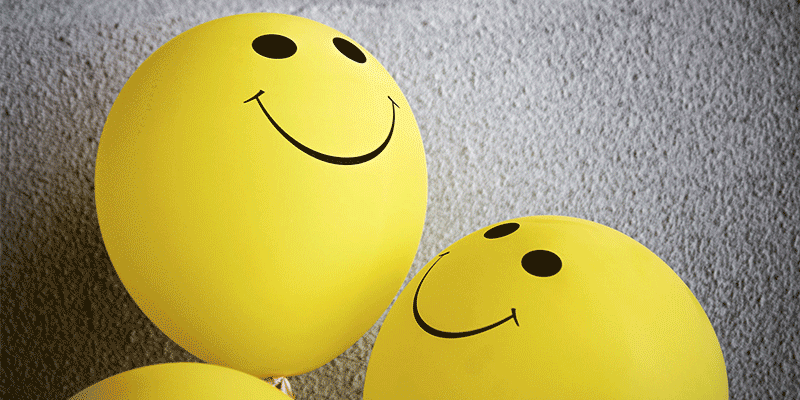 5. Lego bricks
Using lego bricks is an excellent method to learn, teach and practice synonyms, antonyms, building a sentence using new vocabulary, or previously taught vocabulary. Once the session is over, a dry white marker can be used to erase the words off. The play is simple here. You can keep the synonym for a word on one side and the meaning of the same on the other side and ask the students to pick the right one. This method is helpful to learn vocabulary and antonyms. Lego bricks can also be used effectively in building sentences. You can also use this activity with stickers on bricks. An extension of the same is to create a story using vocabulary from a certain number of lego brick blocks. Using lego bricks to teach vocabulary is fun and interesting.
7 Easy brainstorming techniques for higher creativity
6. Brainstorming
Teachers who help students to learn new words associating with words they already know well will help students with long term retention. Vocabulary builds upon itself and associating with words they already familiar with students is one of the most effective ways to teach unfamiliar words. Brainstorming is one method of associating vocabulary with familiar words. Once students have heard a word and its definition, teachers can write down the word on the board and ask the students to say words that go along with new vocabulary words. For example, if the word is a calf, students might say cow, herd, and cattle. It creates a visual reference for students while writing the words on the board.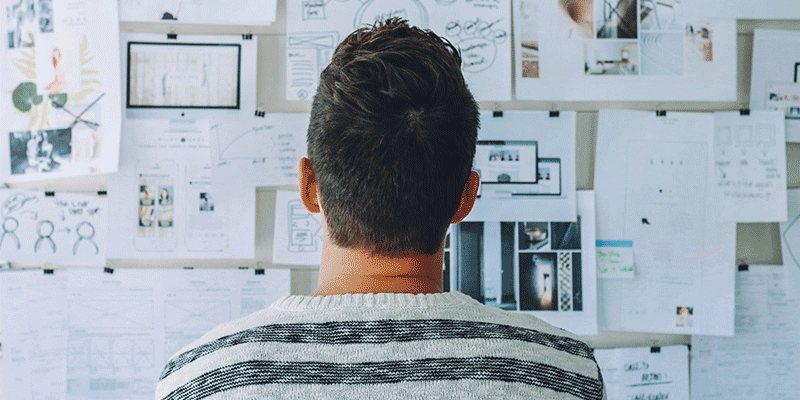 Tips to improve vocabulary skills yourself: While this ultimately comes from the student's end, the teacher can at least motivate the learners to read books. Reading different kinds of literature help the students to see words in different contexts. The most valuable thing you can do as a teacher is to encourage your students to read. Extensive reading is the main pathway to acquire knowledge of learning different words. Students need to find the new words they encounter in daily reading. Try to reuse them in another context to familiarise them. Reading different kinds of literature/book is perfectly suitable for vocabulary activities for high school students.
20 Best online book clubs 2020 | Find your reading community
FAQs
1. How to teach vocabulary?
Teaching vocabulary can be strategised as teaching specific words before reading a book, repeated exposure to vocabularies in different contexts, and engaging students in activities to use the familiarised vocabularies. 
2. What is a vocabulary?
A vocabulary is a set of words used in a language. Vocabulary serves as a fundamental tool for communication and acquiring knowledge. 
3. How to teach vocabulary to children?
Vocabulary is not a difficult thing to learn. Also, it is not easy to teach vocabulary to kids. Theoretical teaching to students would most probably be a dull session for children. Incorporating fun elements is very important to teach vocabulary to children.
4. How to teach vocabulary for adults?
As adults are quick learners compared to children, a mix of theoretical and practical sessions are better. Suggesting students read books and asking them to note down the complex words and discussing everyone's word in class is also a better way to teach vocabulary for adults.
5. How to teach vocabulary in fun ways?
The fun ways to use emojis are to incorporate the fun elements like using emojis, lego bricks, brainstorming sessions, acting it out, finding the odd one out, engaging in story writing activities, etc. 
6. How to teach vocabulary online?
Teaching vocabulary online can incorporate fun ways. Acting it out, the odd one out, using emojis, brainstorming sessions and engaging in writing activities are the perfect fun ways teaching vocabulary online.