Want to boost your knowledge of starting and managing a business? In this post, we list out the best business audiobooks on the internet!
Best business audiobooks
Best business audiobooks have a lot of in-depth knowledge about different topics. Audiobooks save plenty of time as they can be easily listened to during walks or exercise. Best business audiobooks introduce the readers with a lot of new ideas and strategies on how to run a business.
What to expect from the best business audiobooks?
The business world is evolving every single day and business audiobooks share the knowledge on how to start and grow your own business. Best business audiobooks will give innovative ideas to work upon to get a deeper understanding of the market. Best part about audiobooks is that you can decide the pace at which you wish to process the information.
Business audiobooks are mostly written by businessmen or entrepreneurs, who share their insights and learnings. This kind of knowledge can help readers avoid common industry mistakes and follow best business practices.
Also Read: Depth of knowledge | A priceless list of tips to succeed
20 best business audiobooks ever
We have handpicked the best business audiobooks for you, and categorized them for better understanding. We think these would be the best fit for you and your business. In the era of information overload, these business audiobooks have all the right information that you would need to grow.
Best business books on audible
1. Hooked
Hooked is a book that tells you how to retain your customers by keeping them happy and satisfied. It contains some of the best entrepreneurship advice.
2. Take control of your life
Mel Robbins' book "Take control of your life" is one of the masterpieces for all entrepreneurs. 
3. Zero to One
A strategy and philosophy of Peter Theil on how to make a successful startup.
4. Rich Dad Poor Dad
Global bestseller and most famous audiobook ever.
5. We should all be Millionaires
This book by Rachel Rodgers shows us why earning more money is not "selfish" or "greedy".
Also read: Recession proof businesses | A complete list
Business audio books free
1. The Science of Getting Rich
This book is a practical manual for those who wish to get rich first and philosophize later.
2. Extraordinary Leadership
The author Robin Sharma is one of the planet's top leadership development experts and success coaches.
3. The Go-Getter
The Go-Getter is a continual source of inspiration for salesmen, entrepreneurs, and employers.
4. The Future of a Radical Price
Written by the New York Times selling author, this book talks about how businesses can achieve more by giving stuff away rather than charging for it.
5. The Art of Public Speaking
A go-to manual for people who have to speak in public.
Also read: Small business titles | The ultimate list
Best finance audiobooks
1. The intelligent investor
The investment book to read if you want to become serious about investment and finance.
2. Automatic Millionaire
David Bach's book will give you a powerful framework of common-sense investing principle.
3. One up on Wall Street
Peter Lynch's book is an investing read which talks about investing in things that you thoroughly understand.
4. Think and Grow Rich
It discusses the principles people need for lifelong personal achievement. This book will give you a blueprint of success that has stood the test of time.
5. The Great Reflation
The Great Reflation is a treasure trove of knowledge on the trends and forces that are working on the financial markets today.
Also read: Business strategy consultant | A how-to guide
Best sales audio books
1. Way of the Wolf by Jordan Belfort
In this extremely practical book, Jordan dives into strategies and techniques from his own life.
2. Long Story Short by Margot Leitman
This guide shows the readers how to tell spellbinding stories to increase sales.
3. Sell or Be Sold by Grant Cardone
It will teach you how to withstand rejection, establish trust, increase productivity, and much more.
4. Presence by Amy Cuddy
In this book, Amy talks about different techniques to become more confident, charismatic, and influential.
5. Influence: The Psychology of Persuasion by Robert B. Cialdini
A perfect read for anyone who sells.
Also read: How to find a business lawyer?
Best self development audio books
1. The Unfair Advantage
Authors Ash Ali and Hassan Kubba talk about how you already have what it takes to succeed.
2. The Happiness Advantage
Sean Anker breaks the standard formula of success society has set in this book.
3. Atomic habits
Listening to this book will help you realize how making small changes in life can have a significant impact.
4. You are a Badass
The book contains short narrative stories from the author Jen Sincero's life. 
5. Eat That Frog
This book by Brian Tracy talks about doing the most important and biggest task of day first thing in the morning.
Also read: How to start your small business consulting firm?
Best educational audio books
1. Good to Great
Written on the basis of five years of research, the author compares 28 different companies in an articulate, educational tone.
2. Lean In
Sheryl Sandberg addresses her concerns with women's progress in the business world.
3. Blue Ocean Strategy
This book challenges everything you know about business and shares they key to establishing uncontested market space.
4. Range
The title explores the benefit of exploring a wide range of skills and interests.
5. The Ride of a Lifetime
An inspiring account of how Robert Iger, the CEO of the Walt Disney Company, successfully reinvented one of the most beloved companies during a highly-challenging time.
Also read: Family business ideas| A comprehensive list
Best audio books for entrepreneurs
1. Explosive Growth
Explosive growth talks about its wildest ventures as an entrepreneur. This book has proven techniques and case studies to achieve explosive growth.
2. Indistractable
Indistractable deals with the modern day problem of procrastination. This book can help you maximise your potential.
3. The power of habit
This book shows you how as an entrepreneur the act of cultivating the right habits can do wonders for you.
4. Crushing It!
This book guides entrepreneurs on how to convert themselves into a brand and capitalize on that.
5. Start with Why
One of the best business audiobooks for anyone who wants to understand their passion.
Also read: How to start a business with no money
Best business motivational books
1. The 7 Habits of Highly Motivational People
This book aims at improving the personal and professional lives of people through increased efficiency and focus.
2. Emotional Intelligence 2.0
It is one of the best business audiobooks of all times as it breaks down invisible issues that block relationships.
3. Outliers: The Story of Success
Malcolm Gladwell shares inspirational stories to motivate business owners throughout the market journey.
4. The Productivity Project
This book highlights how people can reach their full potential by understanding themselves better.
5. Smarter Faster Better
The book not only talks about what worked for successful people but also what doesn't.
Also Read: Remote work habits | A comprehensive guide
Best leadership audiobooks
1. The Leadership Gap
Lolly Daskal reveals that within each leader are powerful abilities that are also hidden impediments to greatness.
2. The 5 Levels of Leadership
Author talks about 5 levels of leadership and how to maximize each one of them to become more influential, respected, and successful.
3. Real Leadership
Author John Addison shares his straightforward practices for successful leadership.
4. Extreme Ownership
Written by two U.S. Navy SEAL officers, this book demonstrates how to apply powerful leadership principles from the battlefield to business and life.
5. Ego is the Enemy
Ryan Holiday talks about disarming ego in this powerful book.
Also Read: How to prioritize task | Everything you must know
Positive thinking audio books
1. Do It Scared
The author talks about how fear takes over our lives and ways to overcome it.
2. You are a Badass
Jen Sincero, the author talks like a best friend and shares some really powerful lessons with listeners.
3. Do Less
It's a book about time and energy management for busy mothers.
4. The Miracle Morning
A book that talks about how being a morning person is a great way to get things done.
5. The Power of Habit
Filled with examples of how habits can affect our lives, this book gives insight into the power of good habits.
Also Read: Office management | A complete guide
Best investing audio books
1. The Little Book that Still Beats the Market
A quite humorous book in the otherwise dry world of investing, this book is one the best business audiobooks.
2. The Little Book of Common Sense Investing
Packed with extremely important information that everyone needs to understand.
3. The Intelligent Investor
Written by the greatest investment advisor of the twentieth century, Benjamin Graham.
4. The New Buffettology
The book is designed to teach investors how to decipher and use financial information the way Warren Buffet himself does.
5. The Boglehead's Guide to Investing
The witty book offers the sage investment wisdom of John C. Bogle.
Also Read: How to measure productivity | A how-to guide for everyone
Management audio books
1. First, Break all the Rules
A book with great balance between evidence, lessons learnt and practical measurable applications
2. The Personal MBA
It explores valuable business lessons for those who seek to acquire the knowledge and skills gained through an MBA
3. The ONE Thing
This book by Gary Keller helps you organize your work and life back into perspective.
4. Developing the leader within you 2.0
One of the best business audiobooks and a bestseller helps readers relook at the foundation principles of leaders.
5. Measure what Matters
An insight into the highly successful approach to operating excellence: Objectives and Key Results.
Also Read: Time blocking | An ultimate read for best results
Business adventures audiobook
1. Business Adventure by John Brooks
An insightful and engaging book that gives an insight into corporate and financial life in America.
2. Tap Dancing to Work by Carol J. Loomis
This book compiles six decades of writing on Warren Buffet by Carol, the reporter who knows Warren Buffest the best.
3. The Effective Executive
Peter Drucker concentrates on the few areas where superior performance will produce outstanding results.
4. The Snowball by Alice Schroeder
A book that captures Warren Buffet's life and how the US landscape and industrial landscape has changed over the years.
5. Business Model Generation by Alexander Osterwalder
Practical handbook to improve business model
Also Read: Inbox zero | A priceless list of tips to succeed
Best investing audiobooks for beginners
1. The Essays of Warren Buffet
Masterfully curated collection of Warren Buffet's shareholder letters and other writings.
2. Principles by Ray Dalio
Ray Dalio's lessons learnt from his highly successful investment career.
3. The Little Book of Common Sense Investing
The author, John Bogle details most pioneering techniques and strategies when it comes to investing.
4. Think and Grow Rich
Written during the time of the Great Depression, this book is as relevant to beginner investors as it was then.
5. A Random Walk Down Wall Street
Recommended by many as the first book investors should purchase before starting a portfolio.
Also Read: Remote working tools | A comprehensive guide
Reading audio books for money
1. The Psychology of money
19 short stories exploring strange ways in which people think about money.
2. The Millionaire Next Door
Learn what is common between people who are excellent at accumulating wealth in this book.
3. One Up on Wall Street
Peter Lynch has a simple philosophy: Invest in things you understand. This is an investing audiobook.
4. The Money Book for Young, Fabulous, and Broke
This book is perfect for anyone who is fresh out of college and wants to know about money and finance.
5. Automatic Millionaire
Get a powerful framework of common-sense investing principles in David Bach's book.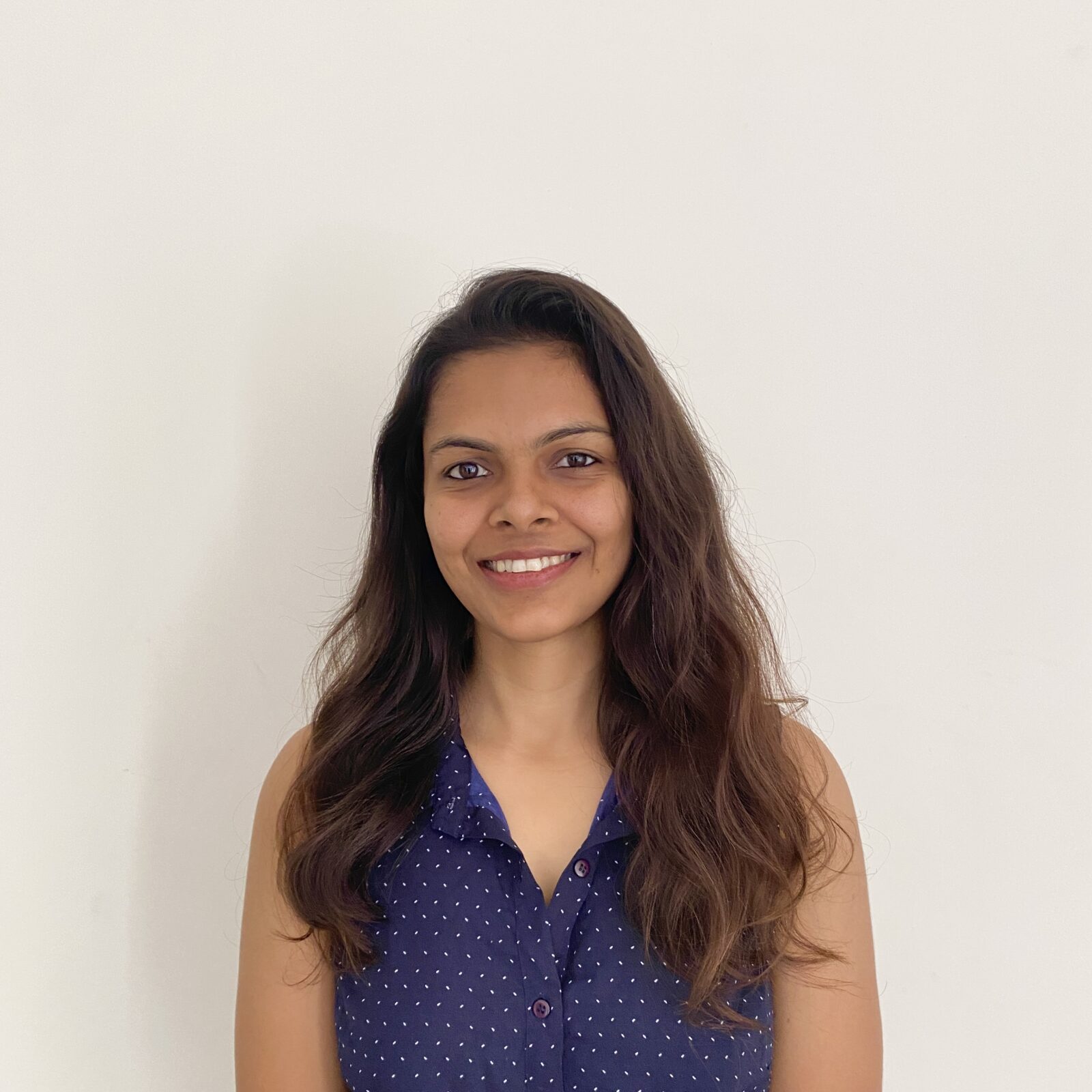 Megha is a content writer with sharp technical skills, owing to her past experience in networking and telecom domains. She focuses on various topics including productivity, remote work, people management, technology, market trends, and workspace collaboration.