Do you want to become a dashing business strategy consultant practicing independently? Here is a complete guide to becoming one. Read on!
Business Strategy Consultant 
Leaders make routine business decisions every day. Strategic decisions need a different mindset and resources. A business strategy consultant helps owners and leaders make strategic decisions to meet their business goals. The consultant's impartial view of the business gives them a fresh perspective. Consulting strategy strategic firm can help organizations achieve sustained growth.
What is strategy consulting?
Strategy consulting is the process of giving unbiased high-level advice using deep industry knowledge. Top management of companies makes the strategy in business. Strategic business consultants have consulted in different organizations. They have a fresh perspective on business challenges during their assessment. They can have holistic look at business problems and advice to solve them.
What does a business consultant do?
You may be wondering, what does a business consultant do? A business strategy consultant helps business owners or organizational leaders make strategic decisions. Business consultant services can help businesses establish their goals and objectives.
Companies hire a strategic business consultant to reduce costs and increase efficiency. Strategy business consulting involves,
Analyzing client's business goals and objectives, and make recommendations to improve performance.
Study market trends and conditions and help their clients to adjust to these changes.
Study their client's competitor business practices to adapt their best practices.
Work with the upper management to make budgeting and production decisions.
Also Read: Family Business Ideas | Everything you must know
Top 15 strategic consulting services
The business environment today is competitive. Business leaders depend on expert advice to take their business to the next level. They consult experts to reduce business overheads, increase profit margins, and improve efficiency. Strategic consulting services help their clients achieve their full potential. They provide their insights and critical intel to fulfill their client's long-term goals. Strategy firms can operate in different niches and have specialized expertise.
1. IT strategy consulting
IT strategy consulting services help companies to use emerging technologies before their competitors. They ensure the present IT infrastructure is in line goals and objectives of the company. They begin with an assessment of the present IT environment. The consultant flags security issues and IT issues affecting productivity. They can help in staffing decisions, spending, and suggest areas for improvement in IT.
2. Management consulting services
Management consulting services provide solutions to complex business problems. They plan and help improve the financial and operational performance of their client. Business management consulting services analyze the current procedures through data gathering and analysis. Their advice includes recommendations for improvement and an action plan for implementation.
3. Company strategy consultants
Company strategy consultants help to develop and apply business strategies. Business strategy services work with senior management and high-ranking managers. They help their clients with the mission and vision. Business strategy consultant services help companies enter new markets or change business models. Business strategy consultants help companies during mergers and acquisitions.
4. Digital strategy consulting
A digital strategy company works with companies to improve their websites and social media strategy and is part of the overall business strategy consultant services. Digital strategy consulting starts by reviewing their client's market positioning.
They study the effectiveness of the campaign and compare it with their competitors. They use their findings to develop new strategies to improve customer engagement. They assess the effectiveness of the new strategies through KPI.
5. Strategy finance consultant
A strategy finance consultant works with clients to redefine their financial strategy and is closely aligned with the regular offerings of a business strategy consultant. They take into account the latest financial and accounting trends.
Finance consultant companies help put in place, new financial operational models. They improve their client's performance management and financial reporting. They use predictive models and the latest technologies, to make analytical models for their clients.
6. Brand consultant services
Brand consultant services work on their client's public representation. This can include public messaging, logo and visual imagery, and design. Branding has become integral to a company's success. Branding is important because it is a representation of the company. The business strategy consultant ensures the public image is appealing. They may redesign the logo and use the best PR practices.
7. Marketing consultation services
Marketing consulting services modernize and improve the marketing systems. They help plan and apply marketing plans aligned with the long-term goals of the company. They work on the marketing message and use various tools to get the message to the target market. A business strategy consultant monitors the marketing campaign and tweaks it for the best results.
Also Read: How to start business with no money | A complete guide
8. Strategic management consultants
Strategic management consultants start the consultation by analyzing their client's business practices and goals. Strategic management consulting firms examine if the present management practices followed are in alignment with the client's goals. The strategic management consultant makes recommendations for better results. They do market research on their client's marketplace to provide comprehensive advice.
9. Corporate finance advisory
Corporate finance advisory firms are financial planning and analysis professionals and works in tandem with a business strategy consultant. They provide their client's actionable financial information. The advisor provides actionable financial information.
Corporate finance consulting firms check client's financial statements, expenses, and taxes. They make recommendations to reduce expenses and increase revenue. They develop projections and look for new opportunities to increase profits.
10. Finance consulting services
Finance consulting services work with the CFO or senior staff to meet the company's financial goals. These goals could be short-term tactical goals or long-term goals. They examine their client's position and portfolio and recommend if projects are feasible. The business strategy consultant helps with investment strategies, tax planning, and saving money.
11. Strategic consulting services
Strategy consulting companies help to study their client's operations and identify underlying problems. They help to diagnose the problems. Strategic consulting services examine credible options and choices. Strategic business consulting demonstrates the benefits of the choices and the trade-offs. After sensitivity analysis, they recommend clear solutions and a roadmap for implementation.
12. Business strategy consulting
Business strategy consulting is the process of helping businesses to stay competitive by analyzing business practices and recommend improvements. The strategic consultant helps identify the markets, the latest industry trends, and examines avenues to improve their client's profits and revenue. They oversee the implementation of their strategy and revise the strategy as required.
13. Business growth consultant
Business growth consultant is an expert who improves the efficiency and performance of companies. The consultation begins with diagnosis and information gathering. Corporate finance companies create a strategic action plan to focus on long-term goals. They have the tools and expertise required to reach them. The consultant may need to train staff. They need an action plan to carry out the plan. The plan may need modification.
14. Growth strategy consulting
Growth strategy consulting helps companies achieve growth with a planned business strategy. Growth strategy consultants can help increase sales and growth. They analyze if their clients are meeting their customer's expectations and conduct root cause analysis of failure. They study the competitor's strategies and evaluate possible mergers and acquisitions. They help model long-term vision for their clients.
15. Sales strategy consulting
Sales strategy consulting involves helping clients develop a systematic approach to closing sales by refining the sales process. They devise strategies to improve the output of the sales team and to provide the sales team the required support. Sales strategic companies help in the hiring process of the sales team and develop metrics for the salespersons. They are key in improving the sales management system.
Also Read: Self employed jobs | A complete guide
How to become a strategy consultant?
Strategy consultants can work on a freelance basis or be part of a strategic planning consulting firm. To get started in management consultant careers, you need an understanding of your client's business and their specific problems and provide a range of solutions rather than a single solution. You need to translate the theory into practice and look for opportunities to improve your client's business beyond engagement.
1. Qualifications for strategic consultant job
Most strategic consultant jobs specify the applicant to have a graduate degree and field experience. You can opt for a bachelor's degree in business administration. An MBA with a specialization in business strategy is ideal. You should complete your internship. It helps you use your knowledge in real situations.
2. Gain experience in strategic plan consulting
Strategic plan consulting requires years of experience. You usually need to work in the sector you plan to work as a strategic consultant. Working in an industry will help you understand the working of the sector. The experience improves your potential for promotion. You may start working in an organization and work as a strategic consultant in the same firm.
3. Become certified to offer consultancy services
Certifications are not compulsory for jobs in consultancy services but will give you a distinct advantage. Management certifications serve as a testimonial of your training and experience. It helps to improve your practical knowledge. There are different certifications available for entry-level and experienced professionals. Most professional certifications need you to pass an examination.
4. Crack the interview for the strategic consulting firm
Strategic consulting firms have a multistage interview process. The consulting services company wants to your reaction to specific problems. They test your communication skill and how you present solution to problems. They are keen to assess your management skills and analytical and critical thinking. You need to be patient at each stage and practice your interview skills.
5. Continue learning in consulting services
Now that you have a job in consulting service firm, you need to stay in the learning mode for professional development. One of the best ways to learn is to network with other consultants during seminars and formal events. Join your local network and subscribe to online forums. Work on your presentation skills to showcase your knowledge to potential clients.
Also Read: Small Business Quotes | Critical items that you must know!
Strategic consulting certifications
Various institutes offer strategic consultation certificates. The certifications may We have compiled a list of certifications in strategic consulting.
Certified Management Consultant offered by the Institute of Management Consultant is a professional designation for management consultancy with different sub-specialties.
IIBA Entry Certificate in Business Analysis from the International Institute of Business Analysis is a certification for entry-level consultants. The institute also offers IIBA Certification of Competency in Business Analysis and IIBA Certified Business Analysis Professional.
Certified Foundation Level Business Analysis from the International Qualifications Board for Business Analyst is a basic certification that qualifies you for other certifications.
The PMI Professional in Business Analysis is for professionals working in project management or working with analytics.
Also Read: Small business consulting | A how-to guide for everyone
Business strategist salary
The average salary of a business strategist is $64,793 or $31.15/hour. They usually receive a $4,000 cash bonus. The salary of an entry-level business strategy consultant is $33,000. An experienced consultant earns $126,000. Most consultants work for financial, technical, and professional companies. The top strategic consulting firms for business analysts are,
Intuit $131,708
Fannie $131,315
Google $113,350
Pacific Gas and Electric Company $111,032
EY $108,519
Your salary can depend on the city of employment. The highest paying cities for strategy consultants are:-
Washington DC, $87,632
Houston, $84,290
New York, $82,333
Chicago, $79,856
Atlanta, $77,189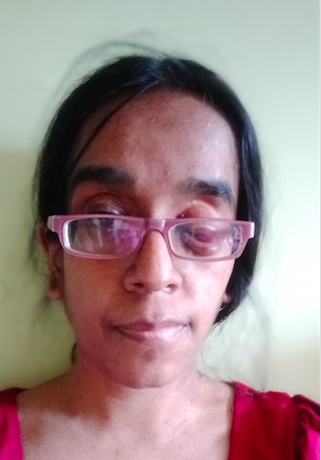 Shubha writes blogs, articles, off-page content, Google reviews, marketing email, press release, website content based on the keywords. She has written articles on tourism, horoscopes, medical conditions and procedures, SEO and digital marketing, graphic design, and technical articles. Shubha is a skilled researcher and can write plagiarism free articles with a high Grammarly score.