Are you an aspiring IT consultant? Here is a complete guide to becoming a successful IT consultant in 2021 – explained in 5 steps. Read on!
IT Consultant
An information technology consultant, also popularly known as an IT consultant, is an individual who has expertise in optimizing business performance through technology and creating value for business owners. In this article, we will learn more about IT consultants, the different job profiles, and how to ace at becoming one. 
What is IT consulting?
Information Technology or IT consulting is an activity of advising business owners on how to implement IT for successfully achieving their business goals and objectives. IT consulting helps to evaluate various technologies and match them with the appropriate business strategy. It also helps businesses evaluate their IT needs.
Also Read: Business Strategy Consultant | A complete guide
IT consultant job description
IT consultant roles require technology specialists with creative problem-solving skills. They are responsible for solving business problems by implementing technological solutions. Let us have a look at the key requirements, roles and responsibilities, duties, and skills that becomes a part of an IT consultant's job description,
Analyze a company's system and infrastructure

Understanding a client's business needs

Training the staff to use the new and existing IT systems

Implementing new technology solutions to meet business needs

Advising on technology best practices and monitor the success of already existing IT solutions

Analyzing and determining security threats

Provide assistance with IT issues

IT consultants

must demonstrate the ability to troubleshoot hardware, software, and network problems

Must be a team player with excellent written and verbal communication skills

Excellent time management and organizational skills

IT consultants

are expected to create a schedule for analysis, implementation, and testing of the technology

They must work with in-house technicians to ensure consistency of use

Communicate technical instructions in understandable business terms and produce technical user manuals

Diagnose different problems, inefficiencies, and weaknesses existing in an IT system 

Produce detailed reports on the capability of the technology and present it to business owners
Also Read: Marketing Consultant | Everything you must know
Top 15 IT consulting profiles
There are different kinds of IT consulting profiles available in the market based on your education and area of expertise. All of these job profiles are in high demand and often pay generously. Let us discuss in detail the top 15 IT consulting profiles,
1. Technology consultant
Technology consultants work closely with their clients in order to help them transform the way they use technology. They help in improving business processes, reducing overall costs, maximizing the use of tech opportunities, and more. IT consulting profiles that demonstrate keen observation skills are preferred for this job role.
2. Information technology consultant
Information technology consultants, or commonly known as IT consultants advise clients on how to use information technology in order to meet business objectives effectively and efficiently. IT consultants in this role are able to analyze and solve various IT problems. Their main ability is to build and improve their client's IT infrastructure.
3. Quality assurance information technology consulting
IT quality assurance process consultant develops quality assurance, compliance, and development plans for individual IT functions. They advise businesses on best practices for the deployment of QA methodologies and best practices. The IT quality assurance process consultant works autonomously and requires 10+ years of relevant work experience.
4. Senior Consultant, IT consultancy
A senior IT consultant is an expert in overseeing and maintaining IT systems. They are also responsible for leading and guiding an IT team. The day-to-day activities include solving various tech problems and recommending new ideas to improve the performance of existing IT systems.
5. Independent IT consultant
An independent IT consultant is a professional who does consult by himself/herself instead of working with or working for a consulting firm. They are usually hired as third-party consultants for businesses who are looking to optimize their IT systems or train their staff on a newly implemented technology. 
6. Technology consultant job in information security
An information security consultant protects their client's network and data from getting breached. Cybersecurity specialists are mostly generalists but may also specialize in certain specific areas. They usually play both the attacker and the defender in the computer systems to uncover potential threats.
7. Business technology consulting job
A business technology consultant is a professional who holds the responsibility of recommending technological improvements for a business or an organization. The IT consultants in this role use technological expertise for analyzing a company's business and market needs. Based on which recommendations for streamlining operations and increasing productivity are formulated.
Also Read: Lactation Consultant | A comprehensive guide
8. Management and technology consulting jobs
A management and technology consultant acts as an impartial third party to provide assistance to companies in optimizing their business processes. The IT consultants in this area use their expertise and knowledge to analyze the business operations, identify potential improvement areas, and come up with appropriate solutions.
9. SAP security technology consultant jobs
SAP security consultants usually work with businesses that use SAP platforms and applications. They apply technological solutions to business problems to provide solutions within the framework of various projects. The potential candidate for such IT consulting profiles must be an expert in SAP with relevant work experience.
10. IT implementation -Information technology consultants
An implementation consultant is a third-party IT consultant brought in by organizations to handle large-scale projects. As an implementation consultant, an IT consultant not only has to manage the project team members but also has to develop and implement strategies needed to reach the end goal.
11. Information systems consultant
Information systems consultants are external IT consultants hired by organizations to evaluate their IT systems and infrastructures so that they can meet their business objectives effectively and efficiently. Information systems consultants guide businesses on technology and IT infrastructure. Analytical skills, communications skills, and creativity are the most common attributes for this role.
12. Computer IT infrastructure consultant
Professionals working in computer IT infrastructure consultant roles are computer experts with excellent knowledge of computer hardware, software, and networks. IT consultants in this role are vital to ensuring that all technological functions in a business are working properly. They assist companies in building, maintaining, and installing their computer systems.
13. System consultant
A system consultant is an IT consultant who is responsible to advise on the design, plan and installation of information technology systems for their clients. System consultant is one of the IT consulting profiles where professionals are involved in analyzing organizational data, define project objectives, and determine IT requirements.
14. Computer consultant job
IT consulting profiles also include a job as a computer consultant. A computer consultant is required to assist the staff with customer system usage and issues. IT consultants in this role are also required to troubleshoot and resolve end-user questions and problems along with performing functionality tests.
Also Read: Business lawyer | An ultimate read for best results
How to become an IT consultant?
Learning how to become an IT consultant can provide numerous opportunities for IT professionals who want to get into consulting. Right education and experience are the keys to becoming an IT consultant. Here is an overview of the key elements required to have a successful IT consulting career, 
1. Licensing requirements for becoming an independent consultant
How to become an IT consultant who wants to work as an independent contractor. Apart from earning a bachelor's degree, gaining required work experience, and earning certifications, reviewing the local ordinance and licensing requirements is an important step for starting an independent consulting business.
2. Earn a Bachelor's degree to get IT consultant jobs
To get into the IT consulting field, getting a bachelor's degree in information technology, computer science, or related fields can prove to be a strong starting point. Most schools require applicants to have a high school diploma or GED for enrolling in the course. 
3. IT consultant tips include completing a Master's degree
A Master's degree is not mandatory to apply for IT consulting roles, however, some IT consulting positions might require an advanced degree in any of the specialized fields. Professionals with a master's degree will automatically get ahead of the curve and be in demand.
4. Successful consultants gain work experience
Information technology consultant jobs require candidates to have 1-7 years of experience based on the position offered. An entry-level job such as computer support specialist or IT technician would help candidates in gaining the required expertise and skills needed to apply for IT consultant job positions.
5. Gain certification for technical consultants jobs
This step of how to become an IT consultant is optional as certification is not required for all the positions. But there are few employers who prefer applicants with professional certifications. Getting certified would also help applicants advance their careers and get ahead of the competition. 
Also Read: Small business consulting | A how-to guide for everyone
IT consultant certifications
Enrolling for and completing a certification program would help in boosting an IT consultant's job profile. ISACA, an international professional association focused on IT governance, offers the Certified in the Governance of expertise IT (CGEIT) designation for IT professionals who wish to work for enterprises.
The applicants for this program need to have a minimum of five years of experience working in an IT supervisory position of a large company. Other valuable certificates include AWS Certified Solutions Architect – Associate and Project Management Professional (PMP) certification. Qualifying these certification exams would help IT professionals get higher salaries and better opportunities. 
Also Read: Small Business Quotes | Critical items that you must know!
Market salary for IT consulting jobs
The average salary for IT consulting jobs in the United States is $90,351 per annum as of July 28, 2021. The salary range usually falls between $83,579 to $98,365 per annum. The salary and compensation vary widely based on education, the number of years of experience in the relevant field, additional skills, certifications, job location, etc.
The yearly salary is inclusive of housing, transport, and other benefits provided to the IT consultants. The yearly compensation increases as the professional gains more experience in the IT field and handles multiple tasks.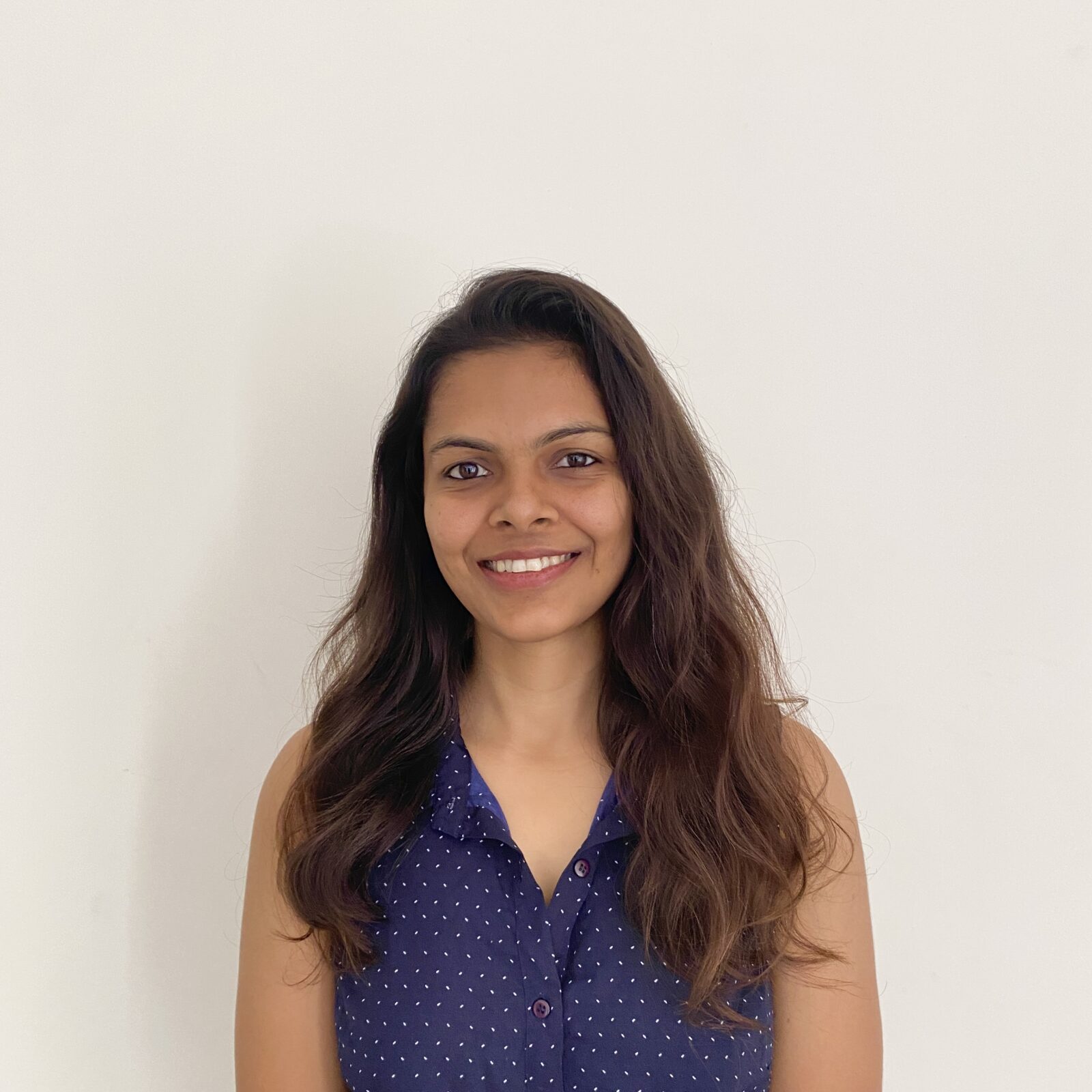 Megha is a content writer with sharp technical skills, owing to her past experience in networking and telecom domains. She focuses on various topics including productivity, remote work, people management, technology, market trends, and workspace collaboration.