Aspiring to become an independent marketing consultant? Here is a 5 step guide to become one and tips to make it a successful career. Read on!
Marketing Consultant
Businesses need to market their products or services to succeed. Companies need to have a comprehensive marketing strategy to succeed. They help companies make marketing plans for companies. In this blog, we explain what is marketing consulting, marketing consultant description, the steps to becoming one, and the different types of marketing consultants.
Also Read: Family Business Ideas | Everything you must know
Marketing consultant definition
What is marketing consultant management? The market consultant definition is as follows – an advisor hired by organizations to plan, develop, and execute their marketing policy. The consultant analyzes data to understand the market needs. They help businesses implement a successful marketing strategy. Consultants work in an agency or operate as freelancers.
What does a marketing consultant do?
You may be wondering what does a marketing consult do? As a marketing consultant near me, you will examine the marketing strategy of the company and create a new one to help improve profits. Along with the marketing strategy marketing consulting will study a company's target audience, present brand presence in the market, and branding.
This study will help you determine what is working and what requires to be changed. You will use metrics and company data to formulate a new company strategy. You will need to measure the effectiveness of the new marketing strategy. You are expected to implement the marketing strategy from conception to completion.
Marketing consultant job description
As a consultant marketing, you will be expected to provide strategic and practical expertise to improve your client's marketing performance. The marketing consultant job description is as follows,
Study your client's profile, products, and operation to understand their marketing needs.
Conduct market research to discover market opportunities and trends.
Make a blueprint for market strategy according to the client's objective and budget.
Make comprehensive proposals and marketing plans.
Recommend branding, market positioning, market communication, and issues.
Guide the marketing team using the latest tools and methods.
Monitor marketing plan and analyze the results.
Recommendation for improvements.
Also Read: How to start business with no money | A complete guide
Top marketing consulting services
Marketing consulting services is a vast field. Whether you want to offer marketing consulting services it is essential you know what niche you want to offer and how you plan to brand yourself. In this section, we discuss the different services offered by marketing management consultancy including what is a brand consultant and what does marketing agents do.
1. Online marketing consultant
Online marketing consultant or digital marketing consultant is an umbrella term to describe marketing online. Online marketing consulting services will include web design and development, search engine optimization, and paid advertising strategy. A consultant will helps businesses utilize different online channels and the latest marketing technology and trends to target customers better.
2. Small business marketing consultant
A small business marketing consultant is an expert who works with small business owners to identify problems and opportunities in marketing operations. They work with businesses to overcome challenges and meet their goals. They bring focus to a business marketing campaign, help attract target customers, improve customer retention, and profits.
3. Advertising consultant
An advertising consultant helps businesses communicate with current and prospective clients. Before they begin advising their clients, advertising consulting requires them to understand their client's business. They help customers understand the latest trends and target markets. They use their knowledge to evaluate the current advertising efforts and make a suggestion for improvements.
4. Independent marketing consultant
An independent marketing consultant makes detailed marketing strategies to help their client's revenue and business growth. They may be solitary workers or be part of a marketing team as a freelancer or on a contract basis. They are skilled at analyzing data, discovering trends, and creating reports. They help companies meet their sales targets.
5. Marketing expert
A marketing expert is an advisor hired by companies to help implement their marketing strategy. They help plan and implement marketing blueprints, work with advertisers on the marketing messaging and identify the marketing mix to use to ensure the target audiences receive the message. They conduct market research, study results, and modify the marketing campaign.
6. Marketing agent
Marketing agents help to advertise and promote their client's products and services with the focus on increasing sales. They have good communication skills and meet potential customers and persuade them to try their client's products and services. They formulate marketing strategies to target the products/services better. They help in conduct market research and use the research to forecast demands.
7. Marketing advisor
Marketing advisor works with companies to give shape to their marketing plans. They examine the company profile, product portfolio, and operations to understand its marketing needs. They conduct market research to recognize the latest trends and opportunities. Marketing advisors are well versed with the latest marketing trends like social media marketing and direct response marketing.
Also Read: Business lawyer | An ultimate read for best results
8. Marketing strategy consultant
A marketing strategy consultant help to identify and fill gaps in a company's marketing strategy to meet the marketing targets. Strategic marketing consultant uses their insights about the marketplace for segmentation, targeting and positioning to improve their clients business. Marketing strategy consulting uses analytical tools and market research for strategic positioning.
9. Business marketing consultant
Business marketing consultant is a marketing professional who helps to improve companies marketing performance. Management consulting marketing involves improving customer engagement and help to retain existing customers and attract new ones. The consultant is a blend of leadership and advisory roles to help businesses meet their marketing targets. They must have creative and analytical abilities.
10. Marketing strategies consultants
Marketing strategies consultants examine their client's present marketing strategy to create a new one to improve the company's profit margins. Strategic marketing consultants implement the marketing strategy and measure its effectiveness. Strategy marketing consulting involves studying their client's company profile, the target audiences, brand messaging, and presence in the market.
11. Sales and marketing consultant
Sales and marketing consultants are responsible for researching and developing a new sales plan for their clients. Sales and marketing consulting involve managing both sales and marketing to meet the company's marketing targets. They help in content creation for advertisements, emails, and promotional material. They run product awareness campaigns.
12. Consultant marketing digital
Consultant marketing digital recognizes the most effective way to advertise or market companies using digital technology. The digital marketing consultant companies provide customized digital marketing strategies or improve the present one. They look for opportunities to improve customer engagement on digital platforms. They are adept at analyzing large amounts of data and can use the latest digital marketing tools.
13. IT consulting marketing
IT consulting marketing helps their clients with their online strategies. They help manage the company's branding, develop and improve client communication and engagement. IT market consulting involves improving the client's website, using social media tools for communication and engagement, and use local and mobile platforms for marketing campaigns. They measure the effectiveness of digital campaigns.
14. Brand marketing consultant
A brand marketing consultant analyzes and provides solutions to help companies sell their product. They work with their client's marketing team and advertising agencies. They can work with new and existing products and work with different phases in marketing campaigns from design to distribution. Brand marketing consultants are involved in advertising and public messaging decisions.
15. Inbound marketing consultant
They help to attract customers by creating engaging content and tailor-made experience. They help their clients forge connections with their customers by providing solutions to customer's problems. The consultant helps to build their clients build a relationship with its customers. They create attracting, engaging, and delighting strategies.
Also Read: Self employed jobs | A complete guide
How to become a marketing consultant?
We already know consultants study consumer behavior and advice companies on how to reach customers. It is an exciting career allowing you to work with different clients and enjoy teamwork. You use your creativity and organizational skills to run innovative campaigns. In this section, we learn how to become a marketing consultant.
1. Qualifications of marketing consultants
Most employers expect marketing consultants to have a bachelor's degree in marketing, business, or allied fields. Most universities in the country offer courses in marketing and business administration programs. If you wish to specialize in a certain industry may obtain an undergraduate degree in your field of interest and proceed to do a post-graduate degree in marketing.
2. Internship in marketing consultancy
Most marketing professionals start their careers in a marketing consultancy as an intern or entry-level professional. Companies with a large marketing department offer internships. Internships can help you learn skills, what it is like to work in marketing, and get experience. Internships can be free or paid and can lead to full-time employment.
3. Acquire skills and experience required for marketing consultation
Consultants are evaluated based on their skills and experience. Industry-specific skills will help you start your marketing consultation and be able to advise companies. Consulting marketing requires practical experience to work with your current clients. It is important to stay updated with the latest trends in the industry.
4. Offer marketing consultant services as a freelancer or part of agencies
Businesses hire marketing consultants as freelancers or agencies. When you start your career offering marketing consultant services if you start as a freelancer you will have the freedom to set your schedule but will not have benefits or a steady income. Working in an agency you will have more resources, have benefits, and a regular income.
5. Get certified to be the best marketer
Earning a certification can improve your job prospects. The best marketer keeps themselves updated with the latest marketing trends. Several certifications require you to have experience and require periodic renewal. Networking is crucial if you want to become a marketing consultant and increase your client base.
Also Read: Small Business Quotes | Critical items that you must know!
Marketing consulting certifications
As a marketing consultant, you need the right credentials. The certification may give you formal training on important skills required for the job. You have the options of course of university, online programs, or in-house training offered by an industrial organization. Certifications for digital marketing skills are,
Facebook Blueprint
Hubspot Inbound certification
Hubspot content marketing certification
Certifications offered by industrial organizations are,
American marketing association offers four certifications in digital marketing, marketing management, sales management, and content marketing.
Interactive Advertising Bureau offers four certifications in digital ad operations, digital data solutions, and digital media buying and planning.
4As offers IPA foundation certification.
Also Read: Small business consulting | A how-to guide for everyone
Marketing consultant salary
The average annual salary of a market consultant is $87,000 or $44.62/hour. Entry-level marketing consulting jobs start at $50,000/- a year while experienced ones can make $127,500/. The best companies for marketing consultants are,
Compunnel Inc $131,334/-
Deloitte $119,131/-
Facebook $114699/-
MCA $112992/-
Liberty Mutual Insurance $105285/-
Marketing consultant's salaries depend on several factors like experience, the field of expertise, and the city.
The average salary of marketing consultant Los Angles $75,899/-.
The average salary of marketing consultant Houston is $48,582/-
The average salary of a marketing consultant in Washington, DC is $70,234/-.
The average salary of a marketing consultant in New York is $131,350/-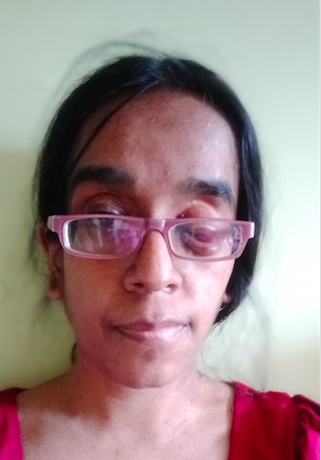 Shubha writes blogs, articles, off-page content, Google reviews, marketing email, press release, website content based on the keywords. She has written articles on tourism, horoscopes, medical conditions and procedures, SEO and digital marketing, graphic design, and technical articles. Shubha is a skilled researcher and can write plagiarism free articles with a high Grammarly score.