The pursuit of consistent personal development should be an essential part of your growth, be it personal or professional. It is human nature to want: to improve the quality of our lives, to accomplish more, to become better people, and seek better versions of ourselves.
Thus personal development becomes an integral process that aids in nurturing, shaping and improving skills and knowledge to ensure maximum effectiveness and ongoing employability. It is a way for us to analyze our talents and abilities, and consider our goals in life. Once we understand our potential, we can work towards optimizing it. 
In this article, you will find everything you need to know, to get your personal development plan in place. Starting with the various aspects to consider for personal development, to developing an actionable personal development plan with achievable goals.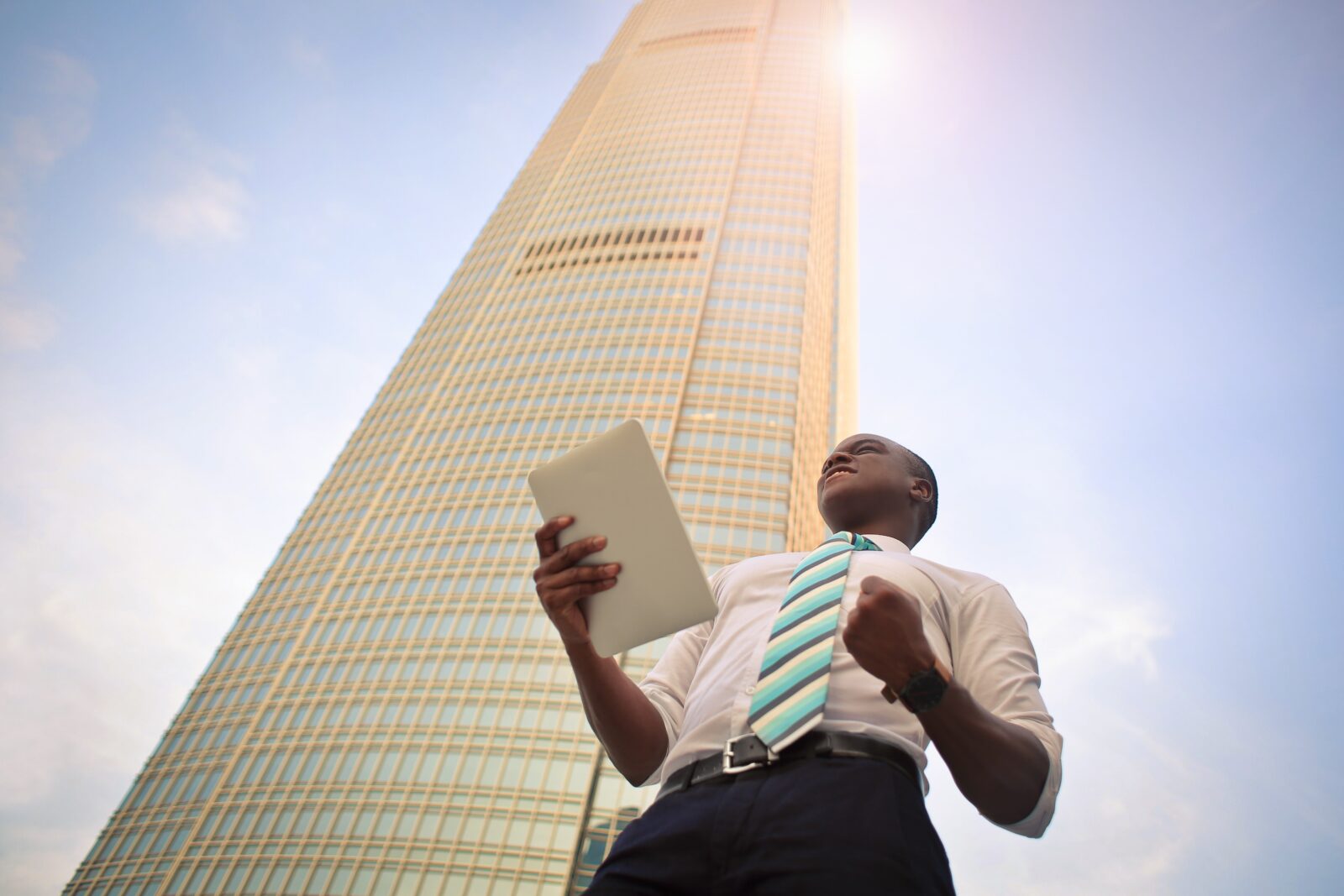 What can be considered personal development skills?
Personal development skills are those qualities and capabilities that help you grow personally as well as professionally. Recognizing these skills and improving on them can help you optimize your potential. Also called self-improvement or personal growth. 
Individuals should consider various personal skills based on their goals; here are a few examples of skills that people usually strive to develop: 
Communication

Self – Confidence

Adaptability

Interpersonal Skills  

Organizational Skills

Integrity 

Work ethic
Communication
Communication in this context does not refer to the direct art of conversation; but considers the various aspects of it, such as verbal, written and non-verbal cues. Part of mastering communication includes being a good listener. In fact, more than begin able to put thoughts out, one must learn to listen attentively, absorb the information being passed on, comprehend it before responding to it, so you can respond effectively. This skill helps you build on a balanced communication technique that can prove useful in both your personal and professional lives.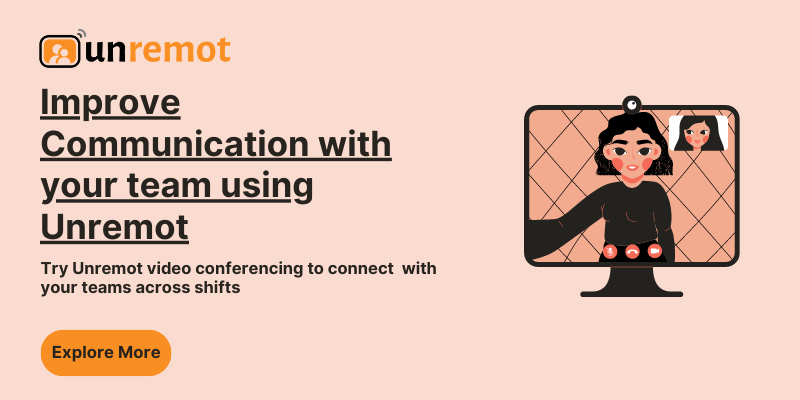 Good communicators should speak clearly and confidently, using an optimistic and situationally acceptable tone. 
Tip: Learn to actively pay attention and illustrate to others that you truly value their opinions and what they have to say. Choose active listening, open-ended question, with supporting body language, and remove any distractions that hinder your ability to listen.
Self-confidence
Numerous studies have shown that an individual's intelligence is not the only significant component for success. Instead, there are other factors that are more valuable for consideration, in determining success such as self-confidence, goal setting, and determination.
Self-confidence here relates to the belief in your own abilities, actions, and decisions. You may be more likely to pursue and sustain more ambitious goals if you have confidence in yourself. 
Tip: In order to be someone who is seen as a mentor or leader, one must understand and action their well-balanced set of skills effectively. Leaders are represented by their ability to support, guide and mentor others; they show resilience, have mastered the art of conflict resolution, can manage stress effectively and have a growth mindset.
Leadership Skills | Developing leadership skills at workplace
Adaptability
Being adapting does not imply being submissive and agreeing, or accepting any situation for what it is. Rather, adaptability is your ability to comprehend situations and adjust your reaction to it according to the demand. It requires keen observation and deduction. To adapt, you must learn to spectate and absorb the environment you are in, understand the new things quickly and easily. Adopt from others the skills and behaviours you deem fit and valuable for the environment. With this, you can manage change well and also get along with different personalities. Typically, you can excel in any climate and even stay calm in startling situations. 
Tip: The key to being adaptable is to take more risks and step out of your comfort zone. Facing situations you normally wouldn't be a part of and reacting appropriately to them will hone your skills. The key is being rational and amicable in situations. 
Interpersonal Skills
Interpersonal skills are the foundation of having positive relationships. These also known as your people skills or social skills. They can be both verbal and nonverbal behaviours that are reactions to interaction with other individuals. Interpersonal skills dictate your ability to develop and foster strong working relationships. 
These skills include collaboration, proactive participation, empathy, diplomacy etc. 
Virtual Icebreakers – How to have smooth first remote meeting?
Organizational skills
Organizational skills, on the whole, include not just your ability to be prepared, stay organized, and manage the physical and digital spaces; It also includes extending and managing your interpersonal skills effectively in an organization. Good organization skills could help you save time, prevent miscommunications, and enhance your efficiency. 
A few examples of Organizational skills include: 
Creating and keeping deadlines.

Attention to detail

Practical Delegation and Teamwork

Goal setting and meeting.

Decision making.

Managing appointments.

Team management.

Project management.

Making schedules. Etc.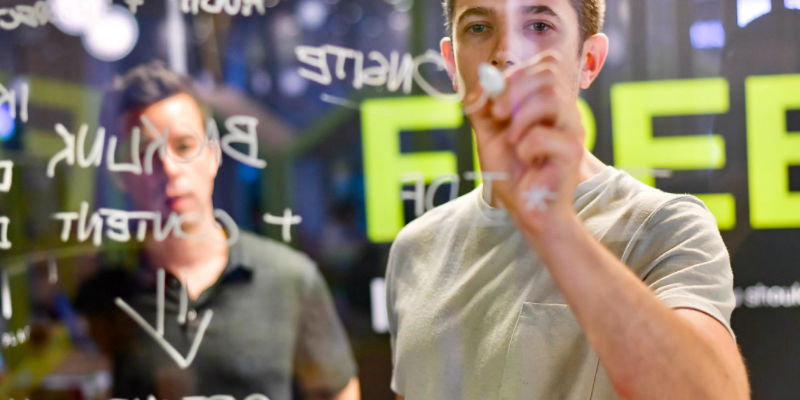 7 Easy Brainstorming Techniques for Higher Creativity
Integrity
Integrity is your measure of trustworthiness and reliability. You typically trust those who stand by their beliefs and are honest. Having integrity can lead to a positive reputation and promotional opportunities.
Tip: Set regular integrity self-assessments for yourself. In these assessments, you can evaluate and provide feedback for yourself, on how you view your actions and responses to tasks over the past few weeks or months.
Work ethic
The popular definition of Work Ethic is a belief that hard work and diligence have a moral benefit and an inherent ability or value to strengthen character and individual abilities. It is a set of values centred on the importance of work that is manifested by determination or desire to work hard. A good Work Ethic encompasses 
Discipline

Dedication

Productivity

Cooperation

Responsibility

Professionalism

Accountability etc. 
If you hold a good work ethic, you tend to be successful, and your attitude towards work is also more optimistic.
Did you know: Showcasing your attributes associated with a good work ethic can increase your employability and help you position yourself for better job opportunities.
Personal development skills can be utilized to: 
Attain goals 

Career Progression 

Enhance your attributes and skills 

Empower yourself 

Attain fulfilment
Tip: List your best personal development skills while answering interview questions to improve your chances of getting hired.  
Guide to conducting & attending Remote Interviews
What is the importance of personal development?
There are many ideas relating to personal development. One of them is Maslow's Hierarchy of needs proposed by Abraham Maslow. 
Maslow (1970) argues that everyone has a built-in need for personal development that has 5 steps that lead us to self-actualization. The theory suggests that, for one to reach a stage of self-actualization or Nirvana, one must recognize and satisfy their needs by stage in order to progress to the ultimate stage, i.e. self-actualization. 
The extent to which you can develop depends on the fulfilment of certain needs, and a hierarchy is formed by those needs. Only when one degree of need is met can it develop a higher one.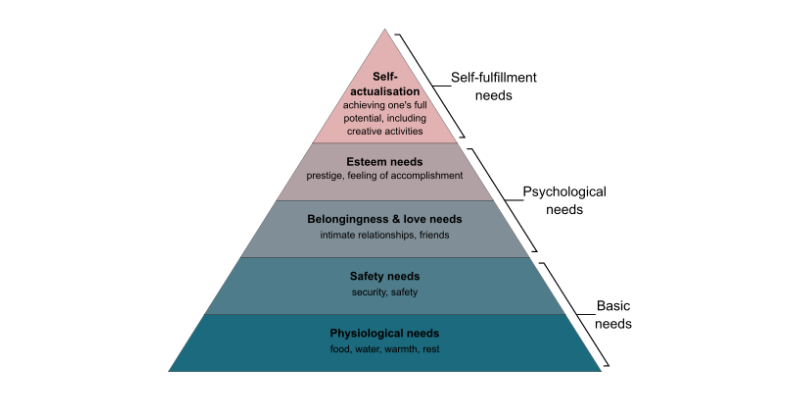 However, we live in a world of constant change and Maslow's theory as a basis, holds good, but our needs over time change and evolve depending on the current environment at large. 
Let's look a little more at Maslow's theory to recognize needs at a basic level: 
Maslow broadly categorizes our needs into three categories of Basic, Psychological and Self-fulfilment needs. These are further categorized into 5 major levels: Physiological needs, Safety needs, Belongingness, Esteem and finally Self-actualization. 
Note: Maslow continued to refine his theory based on the concept of a hierarchy of needs over several decades (Maslow, 1943, 1962, 1987)
If we delve a little deeper into these, we can evaluate how they tie in with our overall personal development goals. 
At the first level, we have the basic physiological needs or biological requirements for human survival, e.g. air, food, drink, shelter, clothing, warmth, sex, sleep.

Second, the physical as well as the economic needs that are tied to a feeling of control, i.e. the need for safety and security. 

Third, we need to fulfil the need for love and belonging. 

The fourth level of esteem applies to accomplish self-esteem and self-worth. This is most closely connected with our need for self-dignity and desire for reputation. 
In the initial Hierarchy of needs, after esteem needs, Maslow mentions self-actualization. Over the course of time, this has been further broken down. 
The fifth stage is about the need to understand. It includes more abstract ideas like curiosity and the search for meaning or purpose, as well as a deeper understanding.

The sixth level relates to beauty, symmetry, order, and aesthetic needs. 

Finally, the need for self-actualization lies at the top of Maslow's Hierarchy. Self-actualization refers to the idea that you have to be everything you can become. In other words, it refers to self-fulfilment and the necessity of reaching full potential as a unique person. 
Maslow (1970) says that you have to see yourself as competent and autonomous and that there is unlimited room for growth in you. The road to self-actualization includes being in contact with your emotions and experiencing life with total focus and fullness. The importance of personal development goals is, therefore laid here through the ultimate need for self-actualization. 
Creating a Personal Development Plan 
Making an efficient personal development plan is crucial to enhancing your personal skills. These enhanced personal skills are positively correlated to your performance in the workplace and among your team members. Most importantly, they can help you lead a more satisfying life.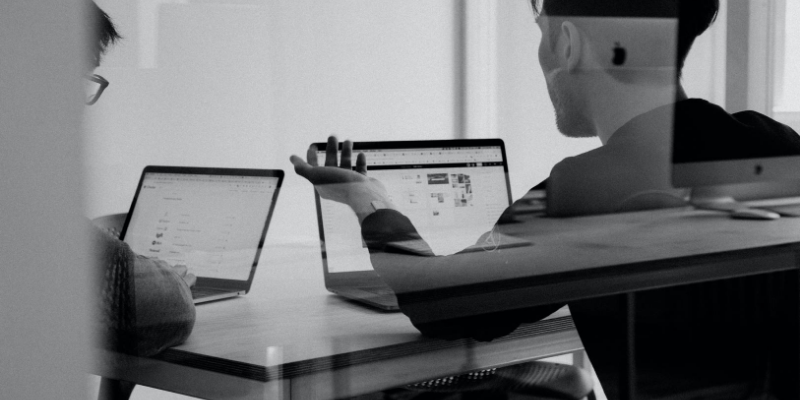 Personal development planning is the process of:
Ascertaining goals and objectives – what you want to achieve or where you want to go, in the short, medium or long-term in your career

Evaluating current realities

Identifying needs for skills, knowledge or competence

Selecting appropriate development pursuits to meet those perceived needs.
The following are a few elements of a good personal development plan:
Understanding personal development goals 
Goal setting and understanding are the primary and most important steps in drafting a personal development plan. You can begin with noting down your various goals that align with the various aspects of your life, for example, goals related to work, home, hobbies, and even your relationships. Undoubtedly, it is helpful to think of these in terms of various periods of time long term and short term goals like one month, six months, one year, or five years. 
How to take better notes | 8 Effective note taking methods
Identifying skills required to implement your goals 
The next step towards your personal development plan is to think about the essential skills you have to develop. Some of the skills mentioned at the beginning of our article could be a good starting point. You must also recognize why those skills are needed to achieve your goals. 
For example, you can consider the following:
How can developing my organizational skills help me advance my career? Which skills are my strengths and which ones are not? 

What particular set of skills would help me get my dream job? 

Analyze the situations you have performed well in and those you haven't done well in. See what skills came in handy or could have helped navigate that situation better. 
Ensure that the skills that you are developing are specifically linked to personal development goals or objective that you set, those must, in turn, be connected to your progression. Without such certainty, your efforts towards a personal development plan can fail.  
Understand where you currently are and where you want to be 
Be it your career or on the personal front, you need a thorough understanding of where you currently are in your journey and what it will take to reach the goals you have set for yourself. 
Let us illustrate the above with an example: 
You have been working with an organization for a significant amount of time and would like to up your skill set in order to bag a promotion or even be transferred to a branch in a different country.

You would then, align your plan to meet those goals by adding skills similar to those required by the higher role you seek or you would learn a new language to be able to travel to a different country. 

Now the effort required on the latter would also depend on your existing skills; i.e. if you have already spent a period living in that country and speak the language well, you might not have to do more than keep up your language skills. You might instead focus on another skill that would make you a more viable candidate for the transfer.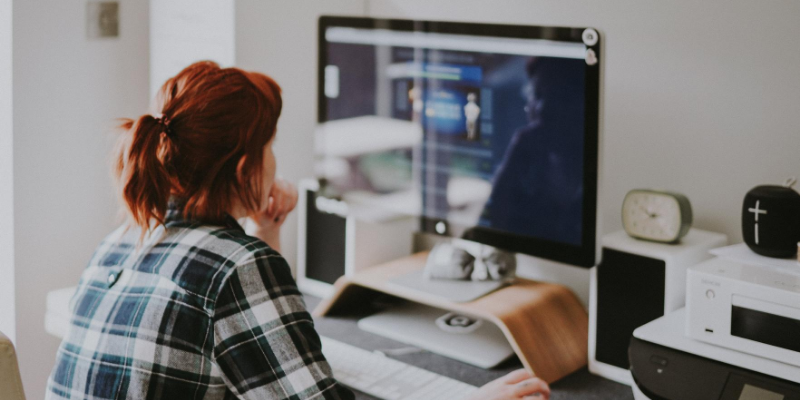 How to prioritize tasks and excel at work place
Prioritizing and Pursuing the relevant skills 
You really can't do everything at once. You need to assign preference, instead. A very efficient way to do so is to list all your to-be-developed areas in various aspects, then ask yourself the following two questions about them, answering on a Likert scale or 5 point scale: 
First, measure the importance of the area you would like to develop? 

Second, think about how essential is it to secure this now? 
Add (or multiply) the scores of these two questions for every area, and you'll get a much clearer picture of which areas to focus on first. These high priority areas will either be more important or more time-critical. 
Save the remaining areas for a later date: next year, or even after a few years.
Example: 
Skills you want to develop – Language, Leadership and Communication 
Assume you are already leading a team and well, but want to be a better manager. On the other hand, you are in a new country, but your language skills are lacking, thus making communication also a little challenging. 
Based on this, you would rate, Language and Communication higher on the scale as compared to leadership skills. 
Doing this exercise makes it easier to monitor your success and keep track of your personal development. A good way to keep track of your growth is to visualize your progress.  
14 Best Productivity Tips to Achieve More At Work & Life
How does personal development help with work?
Setting personal development goals for work can go a long way in making you an efficient professional. Though personal development skills can support any aspect of your life, they can be especially helpful in the workplace. The better your personal development skills, the better will be your performance at the workplace. They help you reach your maximum productivity level in the following manner: 
Get an early start to your day 

Chalk out an overall plan for the day according to your larger personal development plan

Improve your non-verbal cues, such as your body language. 

Begin with being an attentive listener

Establish a clear work style with your colleagues and teams

Schedule your tasks and your time, according to resources available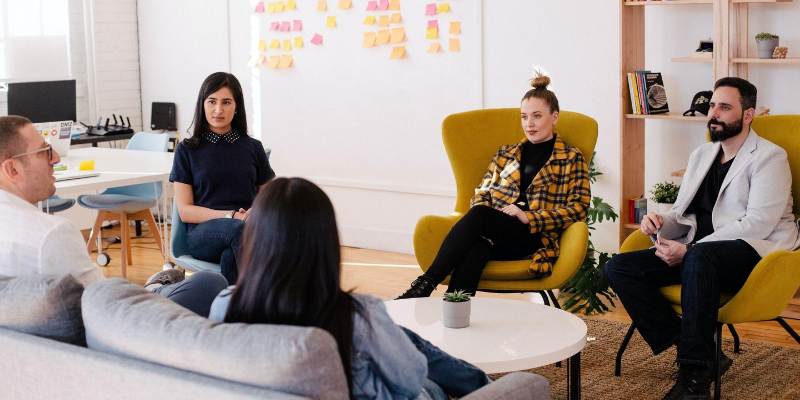 What is your work style? | Acing the Interview Questions
Plan out your tasks well so you can quickly and easily complete them. Know what tasks to prioritize when working with more than one. You would be more able to meet the deadlines if you are well prepared. 
Work on establishing a growth mindset. 

Focus on your strengths and work on your weaknesses     

Guide and support your colleagues

Do not procrastinate your work 

Embrace changes and adapt to them. Etc. 
Personal development can help you achieve maturity, success, and satisfaction in life. This can be achieved through awareness and persistence. Reach out to a mentor for guidance or read more about it to understand it better. Personal development is undoubtedly an inevitable part of succeeding in the workplace and in life, but it is a life long process that will continue to evolve as you do. 
Tip: Routine exercises and assessments around personal development can help boost your motivation and help you keep track of your personal development plan.