One of the most impactful portions of a letter is the fag end one. Do you know the 10 best ways on how to end a letter. Read on!
How to end a letter?
Letters are a vital tool for communication. A good letter should leave a positive impression on the reader and convince them to do what the writer has asked. You need to careful while drafting your letter. How to end a letter is important, and can help you make a good impression. A wrong closing can damage the goodwill you have build up in your letter.
Why letter closings are important?
Letter closings need to be clear, concise, and professional. It is the last thing read by your reader. It sets the tone for all future correspondence and helps build a relationship with your reader. Depending on how to sign off a letter, you may convey information like your name, job title, phone number, etc. The letter ending should contain a concluding paragraph, sign off and signature.
Also Read: Problem solving activities | Everything you must know
10 tips on how to end a letter
After writing the introduction and body, you would think the ending of the letter would be easy. You have finished with much of the content, and you need to conclude. But many still struggle on how to end a letter. The ending would depend on receipt of your letter. Here are ten tips on how to end a letter,
1. Consider reader's reaction in letter endings
It is common to end your letter with a call to action. These could be instructions or follow-up information. While drafting your letter endings, consider the recipient's reaction when they have read your letter. Highlight these in the letter ending. Even if you have elaborated details in the body, a quick recap of the main idea is helpful.
2. How you want to reader to feel after ending a letter
Consider how you want your reader to feel after reading the letter. How to end a letter should reflect the sentiment. E.g. if you want your reader to feel your sense of urgency, you can end your letter with: As soon as possible or immediately. If want them to think that you are trustworthy, use, please do not hesitate to reach out if you have further questions.
3. How to sign a letter?
Whether you are writing a personal or professional letter, you should know how to sign a letter. You should know where to place your signature and what to add before and after it. Tailor your responses to the receipt for perfect closing. There are three thumb rules you can follow,
Thank the recipient for their time
Write closing
Add complimentary closing.
4. Choosing the right letter sign-offs
You need to start and end your letter on a strong note. Choose the right letter sign-offs brings you closer to your goal. Compared to the start of the letter, you have more options, and you should be brief and courteous. Some common letter sign-offs used are – best regards, sincerely, and yours truly.
5. Choosing the right letter salutations
Letter salutations are an integral part of your letter. The choice of salutations depends on whether you know the person and the nature of your relationship. Some common salutations examples used in business letters are,
To whom so ever it may concern
Dear Sir/Madam
Dear Mr./Ms./Dr/Prof Smith
6. Including information needed in closing a letter
Before closing a letter include – your name, designation, contact details, time and date (if applicable), and any other instructions required by the reader. You can add this information in your closing paragraph or as a part of your signature if they need contact information (your name, designation, email address, phone number).
7. Appropriate salutations for letters
Part of how to end a professional letter is creating the right impact, you should use the appropriate salutations for letters. Your salutation may need modification, according to your audience. While sending a professional letter, use professional closing rather than something casual. When in doubt, use a formal tone.
8. Letter endings formal
Letter ending formal should have a strong conclusion and clarify the purpose of your letter. In most cases, you want to continue your relationship. Your letter ending formally could be a summary of the contents, a call for action, or express gratitude for the help, or an invitation to meet in the future at a specified date and time.
9. What to include in letter signature
A common mistake is forgetting to include a letter signature while corresponding. Sign a letter your letter beneath the letter closing and your contact information. The contact information should include your full name, designation, email address, phone number, and any other contact information you want to add.
10. Formal letter closings
Remember formal letter closing is your last words, we have short memories. How to end a formal letter, will determine if the reader will remember your letter. Use the letter to underline your enthusiasm and interest, and encourage the conversation to continue. Remember to be polite, summarize your contents, and have a call to action.
Also Read: Voice echoing | A complete guide
Ways to end a letter formally – 18 examples
Business letters are still an essential tool of communication. When ending a formal letter, you need to convey respect for the recipient of the letter. The tone in your letter would change depending on the level of familiarity and relationship, your closing and signature should reflect it. Here are some ways to end a letter formally,
1. Formal business letter
A formal business letter is a correspondence between one company and another company, clients, employees, and stakeholders. How to end a letter is important, when you are corresponding with a client. Here are good ways to close a formal business letter,
Kind regards
Respectfully yours,
Best regards,
2. How to close a letter?
How to close a letter will depend on the contents of your letter. Common letter closing examples are,
If you have any further questions, please do not hesitate to get in touch.
I look forward to meeting you on the 5th July.
I would like to thank you again for your attention, time, and consideration.
3. Letter closing salutations
As a writer, you have to look for new ways to get your point across. Opening salutations usually begin with Dear, a person's name. You can use a different closing salutation depending on the situation. Some of the best letter closing salutations are,
Yours truly – this is tried and tested closing.
Sincerely – unconstructively helps to get the job done.
Appreciatively – Instead of using the word thanks repeatedly.
4. Business letter closings
For business letter closing, you can consider the following ways to ending of a letter,
Cordially yours – can be used as a sincerely alternative
Yours Sincerely – This is professional and is appropriate in most situations.
Regards – Like sincerely and best, this shows restraint. You can use it as an alternative to sincerely.
5. Different ways to end a letter
There are different ways to end a letter. You need to consider your audience and select the closest fit. The most popular ways to close a letter are,
Kind regards – this is more personal while still being respectful.
Thanking you for your time – Expressing gratitude for taking the time to read your message.
Hope to talk soon – This is appropriate for follow-up conversations.
6. Salutation for business letters
Take a look at some of the best salutations for business letters,
Yours faithfully – can be used as a sincerely alternatives
Best regards – one of the ways to ways to sign off a letter.
Warm regards – effective once you are acquainted.
Also Read: Synchronus & asynchronus communication | A complete guide
5 tips on how to end an email
Emails have now become the preferred medium of business communication. You need to know how to end a letter if you want to communicate effectively. It motivates the reader to take action. Your reader will have the right impression. Use it to make your intentions clear. You can append your contact details. Here are some tips on how to end an email.
1. Use your full name in formal email closing
Use your first name and last name in the formal email closing. It will ensure the receipt is clear about your identity, and you are less likely to get confused with someone with the same first name or last name. Remember to add your contact information.
2. Consider the relationship with the recipient in business email closing
Before you start drafting an email, consider your relationship with the recipient. Are they clients, colleagues, or acquaintances? Your answer will help you frame your business letter salutation. When in doubt, always use a more professional closing. Even if you are friends, avoid unprofessional closing salutations.
3. Proofread before email regards
Several people send emails without proofreading. The receiver may understand what you are trying to convey but may think you lack seriousness and are unprofessional. If you are hoping for a positive outcome, you need to put in some effort. Avoid typos and bad grammar. Recheck your content before you email regards.
4. Avoid using the same salutation in all warm regards in email
Using warm regards in email is perfectly all right when had repeated correspondence with someone. You can leverage and use a more personalized signoff to build a connection between the receipt and you. You can use it to make the receipt respond more favorably.
5. Include a call of action before the best regards email
The last few sentences are the best place to put call-of-action before you end with the best regards email. It will be the last thing read by the recipient, and they will recall it better. Some call-to-action maybe call you or place an order or respond to queries. The last sentence should tell the reader how to respond to your letter.
Also Read: Virtual water cooler | A how-to guide for everyone
Ways to end an email – 15 examples
There are multiple parts to closing an email. Here are some pointers on how to end a letter,
Use professional email closing when in doubt.
Remember to use your full name (First name and Surname).
Include your current job title and company.
Add your contact information after you finish your email.
Here are some ways to end an email.
1. How to end email by leaving an impression?
Email sent by you create an impression of you as an individual and your company's brand. Use the appropriate letter etiquette depending on who the recipient is. Some salutations you can use are-
Sincerely – sincerely conveys the right tone
Thank you – this is more professional than thanks
Respectfully – Appropriate if you are sending an email to someone in a high position.
2. Email closing remarks
Email closing remarks are essential because it is the last thing read by the recipient. Some formal letter ending phrases are,
Please do not hesitate to call if you have any questions.
Thank you once more for your help in this matter.
I look forward to hearing from you soon.
3. Best regards in email
Best regards in emails are common closing for professional emails. Other phrases you can use are,
Your truly – A neutral way to end professional email.
Best wishes – blend of friendliness and formality.
With gratitude – if you want to show appreciation.
4. Email best regards
You can email best regards it suggests you respect the recipient but may not have a close relationship with them. Ways to end emails are,
Warmest regards – it is more personal than best regards
Thanks in advance – used when you are asking for a favor or more information.
All the best – is safe and recommended by most experts.
5. Warm regards email
Often, you want to convey more warmth in your professional interaction. Warm regards email are common way on how to end business letter. You can use,
Take Care – can be used in some cases if you know the recipient.
Warmly – can be used for colleagues
Have a wonderful day- are some ways to end emails
Also Read: Deep work summary | An ultimate read for best results
How to end a letter to a professor?
Professors have gone electronic. You may be writing to your professor for a deadline extension, thanking them for help, asking for an appointment, or get your grade raised. When asking for help, remember to be proactive and show you want to excel in their class.
While asking for an appointment, send your email a few days or weeks in advance. Remember to mention the class you attend. How you end, a letter will depend on the context of your email. Here are some examples of how to end a letter to a professor?
Example 1:
I am grateful to you for your help with the questions with my project.
Yours Sincerely,
Example 2:
I appreciate your advice and guidance. It has been very useful, and I assure you, I will proceed as advice.
Kind regards,
Also Read: Depth of knowledge | A priceless list of tips to succeed
How to end a letter of recommendation?
We use a letter of recommendation to convey additional information about an individual for employment, study, or any other purpose. You need to state the nature of your relationship with the candidate.
State the characteristics that make them recommendable. Highlight the areas of specific strengths or experiences. How to end a letter of recommendation?
Start by summarizing points in your letter, before you give your recommendations for the opportunity the candidate is seeking. The letter of recommendation should be genuine and concise. Avoid using jargon or being too general, or gushing in your letter.
Finally, sign off the letter with Yours Sincerely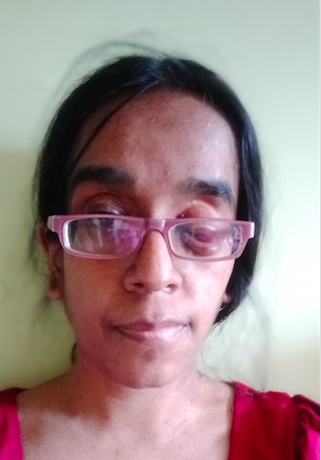 Shubha writes blogs, articles, off-page content, Google reviews, marketing email, press release, website content based on the keywords. She has written articles on tourism, horoscopes, medical conditions and procedures, SEO and digital marketing, graphic design, and technical articles. Shubha is a skilled researcher and can write plagiarism free articles with a high Grammarly score.