Are you preparing for a health coach for your organization or health institute? If yes is the answer, then you have landed on the correct page. Read on to know the key health coach interview questions to ask on situational, role-specific, and behavioral areas.
Before you set up an interview, understand the KRAs of a health coach. When you understand the profile better, you will have the questions really handy. So let's begin!
A Health Coach is responsible for consulting clients on improving health and wellness. Health Coaches apply their medical, nutritional, and fitness knowledge to transform the health of clients.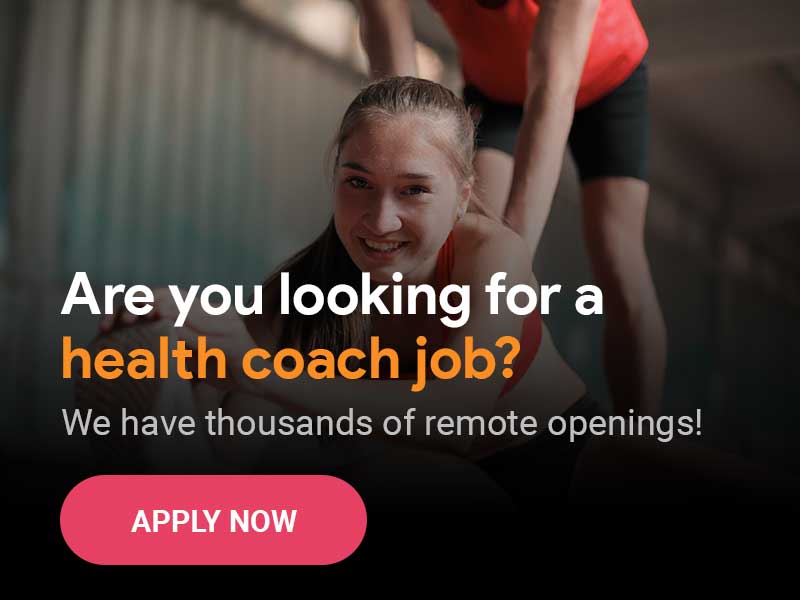 So what's the primary quality that you should look for while identifying the appropriate candidate? Remember, while interviewing health coaches, the most desirable candidate would demonstrate a passion for assisting clients in achieving their health goals. He should have excellent communication skills along with a desire to motivate and encourage others.
Also Read: Remote medical coding jobs | A complete guide
Best health coach interview questions
Question 1: Who is a health coach?
Pro tip: The interviewer should understand the idea and thought process of the candidate. Therefore, your ears should hear what most people don't know about. Have a point of view. You should definitely not hear vague promises of health and balance.
Sample answer: A health coach is a mentor and wellness expert who helps others feel their best through individualized food and lifestyle changes. He helps the clients meet their unique needs and health goals. 
Question 2: What should be the focus of a health coach?
Pro tip: The interviewer through this question should know the uniqueness of this candidate and how passionate is he about the profession.
Sample answer: Health coaching isn't about one diet or a single way of living. Instead, an intelligent health coach should focus on bio-individuality. The idea here is that all human beings are different and have unique dietary, lifestyle, emotional, and physical needs.
This means that a one-size-fits-all approach doesn't apply to health and wellness. Health coaches need to work continuously with the clients to help them discover how to fuel their bodies, live a happy and healthy lifestyle, and become the best versions of themselves by finding exactly what works for them.
Question 3: How coach and client relationships work?
Pro tip: Here the interviewer is trying to understand the emotional quotient of the coach along with his communication skills.
Sample answer: The basic structure that should be followed is having a one-on-one session with the client. The health coach should try to have a happy and healthy conversation with the client asking the new and happening things from them. Next, he should try to understand and hear out the concerns that the particular client has and then probably devise a wellness plan. After that, a follow-up should be taken once every 10 days to track the progress of the client.
Question 4: Speak something about the importance of health coaching.
Pro tip: The interviewer must understand the importance of health coaching in the eyes of the candidate.
Sample answer: Health coaching is more than just a niche in healthcare; it's a powerful movement for change that is creating a better life. Health coaches are revolutionizing the healthcare system primarily through the power of nutrition, food habits, active listening, high-mileage questions, setting body goals, and other techniques that are unique to health coaching.
Question 5: What do you feel about the future of health coaching?
Pro tip: The interviewer should understand where does the candidate positions his profession in the future.
Sample answer: With more doctors, medical practitioners, dieticians, health-conscious people recognizing the value of nutrition, exercise, and other lifestyle factors in overall health, they have begun to employ health coaches. It has become a part of the long-term health care strategy, integrating health coaches into traditional medical care for patients implementing a healthier lifestyle has created a firm foundation for a better vision of healthcare. Health coaching is yet to find its limelight.
Also Read: Remote marketing jobs | Know before you start
Health coach interview questions for freshers
Now that you have gone through the best health coach interview questions, you must also look for certain questions that you would ask the freshers. Unlike the experienced health coaches, freshers wouldn't have such a clear idea about health coaching, or they won't have the desired experience.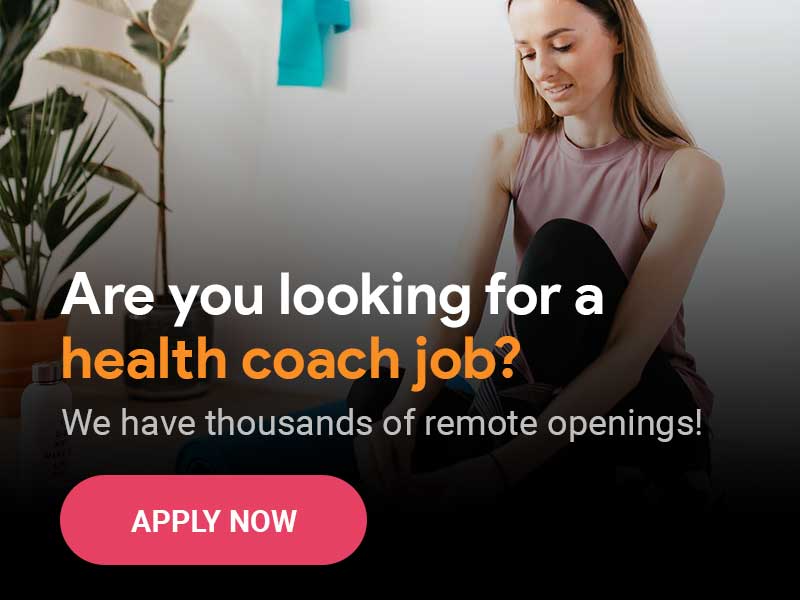 But, how do you find the ideal candidate? Read on to know the health coach interview questions for freshers!
Question1: Do you have any internship or clinical experience or medical education?
Pro tip: This question shall let you know the background, formal training, and industry knowledge of the candidate.
Sample answer: Yes, I have done 2 internships under Dr. Hansal Mehta and have acquired the knowledge to the best of my capacity.
Question 2: Why should we pick you other Health Coaches?
Pro tip: You will get to know about the strengths and achievements of the candidate.
Sample answer: Honestly, I possess all the skills that you've mentioned in the job description. I'm pretty confident that I am the best candidate for this job role. It's not just my background in the past internships, but also my communication skills, which gives me an edge over others.
Question 3: What was the topic of the last research paper you had submitted in your college?
Pro tip: The question highlights the experience and the ability to engage in beneficial and unique topics.
Sample answer: I had submitted my research paper on the topic – Clinical Effectiveness of Lifestyle Health Coaching. I along with my team had developed, tested, and successfully implemented a low-cost, research-based, technology-enabled, data-driven, web-based, outcomes-oriented, comprehensive lifestyle health coaching program and hence presented it in front of my lecturers and colleagues.
Question 4: How do you manage a difficult client?
Pro tip: The answer shall demonstrate the candidate's ability to handle conflict and motivate clients. 
Sample answer: I will use active listening, civility, tact, clear and honest communication to successfully defuse the situation.
Question 5: What's your tolerance for routine and task repetition?
Pro tip: This question shall help the interviewer gets insights on the patience level and management skills of the candidate.
Sample answer: Of course there are some repetitious and routine activities associated with health coaching. However, I do not look at these tasks as repetitions. I try and do things differently every day. I've found that not falling into a routine, trying different strategies helps me stay more productive and keep my mind more interested in the tasks we perform daily. This keeps the monotony at bay, and it helps me to be a more experimental health coach. I don't let little things like repetitiveness get in the way of the enjoyment of my job.
Also Read: Remote cybersecurity jobs | A how-to guide for beginners
Situational health coach interview questions
It is really important to understand the thought process of a candidate before you zero on that candidate. Here are some health coach interview situational questions that would help you understand him better,
Question 1: How will you explain the importance of health coaching to a client?
Sample answer: Depending upon the issue faced by the patient like diabetes, obesity, stress, tobacco cessation, etc, I would like to explain to him the value of lifestyle changes and how I will be helpful in attaining the goals he has set for himself.
Question 2: What would you do if the patient was unclear about his situation?
Sample answer: I would get in touch with the concerned patient (and if required then his doctor as well) to get a clear picture of his sufferings and lifestyle disorders. I prefer gathering all relevant information about the patient to give a personalized plan.
Question 3: What would you do if your patient feels demotivated to adhere to your plan?
Sample answer: It is important to find out what is demotivating the client. I will approach the patient and his family to explain why the plan was rejected or was the rejection of a demotivation. 
Question 4: What is your coaching philosophy when it comes to patients who resist the lifestyle changes you make to their routine?
Sample answer: I am strict with the lifestyle plan that I make for my clients but also ensure that my clients are having fun while changing their lifestyle. I try to make my sessions interactive and hands-on to keep them interested and motivated. 
Question 5: How do you interact with the client's parents or family to ensure that they are in safe hands?
Sample answer: I think getting to know the family members of students is important. I like to invite parents at the beginning of the term and have a conversation with them individually. Then throughout the year, I try to keep in regular touch with the families to share positive updates and victories about the student in addition to any challenges the student might be facing.
Also Read: Remote project manager jobs | An ultimate read for best results
Role specific health coach interview questions
Question 1: What do you think is the role of technology and how do you integrate it into your sessions?
Sample answer: Technology can be an invaluable tool to help clients especially in the corona times when remote sessions have become indispensable. I use technology to connect with various health coaches across the globe and update my knowledge.
Question 2:  Why did you become a health coach?
Sample answer:  I have a knack for changing the lives of people all over the world. I am a fitness freak and believe in imparting knowledge and guidance to others in need.
Question 3: Why do you want to work with us?
Sample answer: After spending a lot of time researching wellness clinics in the city, I found your clinic a fast-moving institution. I feel my skills are particularly well-suited to the position in your institution as I have expertise in weight-loss management.
Question 4: How do you approach to discipline with your clients (about following the lifestyle changes)?
Sample answer: I believe a coach and patient should both have the right disciplinary approach. It helps in keeping the clients accountable and responsible for their actions.
Question 5: What approach or strategy do you use to gather new information and stay updated?
Sample answer: I like to read articles and blogs in my free time and go through as many books as possible. To further understand things I like to go through the internet and get more knowledge on the subject. I also like to connect with other health coaches to know what's in the trend and how effective it is for the different kinds of patients.
Also Read: Remote accounting jobs | A priceless list of tips to succeed
Behavioral Health coach interview questions
Question 1: Tell me about the time you kept the information confidential when a client was skeptical?
Sample answer: In the previous hospital I worked in, I regularly processed information sheets about my patient's medical conditions and disabilities. I would always keep them private and would never discuss the details with anyone.
Question 2: Have you ever had a difficult situation with a client or colleague?
Sample answer: While working in my previous clinic there was a manager who used ignored my e-mails and phone calls, and it was difficult to communicate with him. I started approaching them directly in-person to remove the communication barriers. We were eventually able to build up rapport at work.
Question 3: As a health coach, what do you think are your best assets?
Sample answer: I am methodical and disciplined. I am passionate about helping others and enjoy playing a small role in ensuring patient revive their lives.
Question 4: How can you handle the pressure of multiple patients?
Sample answer: I figure out how you can deal with the particular situation I am stuck in. I apply my problem-solving skills in that particular situation. In most situations communication, record maintenance, and regular follow-ups help. Difficult situations are common in our line of work.
Question 5: How will you manage to work with the team?
Sample answer: It is an easy task to manage the team and get the work done if there are no communication barriers. Different people from the team come with different mindsets, hence collaborating with different mind-sets is important to get the desired results. Therefore, coordination and patience are the two important things to get things right.