Do you want to start setting smarter educational goals for yourself or some you know? In this article, we explain in detail how to set educational goals with examples.
Educational goals
Educational goals are an individual's aspirations that consist of the skills, competencies, and qualities that you should acquire after completing a course or a program. In this article, we will discuss the different educational goals, how to set your academic goals and the various educational goal examples.
What are academic goals?
Academic goals are the educational objectives that an individual set for themselves. It will keep on evolving over time based on an individual's changing interests, education level, financial feasibility, etc.
Academic goals that remain common for most people fall under the category of completing a certain course or program, reaching a certain grade point average, working in research projects to gain specialized knowledge, and attaining honours could also be significant academic goals.
Also read: Why career counseling is important and 15 types of career coaches
Purpose of education – Why you should set smart educational goals?
Setting goals is important for an individual to stay motivated. If you are able to identify educational goals that are most relevant to you, you begin to figure out the different ways in which you can make them come true. You begin to reconsider previously overlooked opportunities to bring yourself closer to achieving your dreams.
Smart educational goals not only will help you set some discipline in life but also keep you inspired and encouraged. It helps you know where you stand in your learning destination and stay motivated to embark on the journey.
How to set educational goals for yourself?
Let us have a look at some great ways to help you set educational goals for yourself and achieve them.
Set both long-term and short-term goals. Short-term goals will help you achieve the otherwise daunting long-term goals in an easier manner.
Set a measurable goal that will help you stay focused and motivated while preparing for the exam. For example, I will score an A in mathematics.
Push yourself to work harder by setting goals outside of your comfort zone.
Set reasonable goals that are doable but difficult
Map out a strategy to achieve these goals
Also read: Personal Development | Guide to setting personal development goals in 2021
Types of educational goals
There are different types of educational goals that can help you stay motivated. These goals can be set based on your objectives, intent, interest, etc. We will discuss different types of educational goals in the below section to understand when and how to set them.
1. Short term goals for students
Short term educational goals are small milestones that can help you pave the path for accomplishing goals over the long term. They are a great way to get the ball rolling and put things in perspective. Short term educational goals can provide instant gratification.
2. Long term academic goals
If the educational goal is more complex, you need to create a long-term strategy to achieve it. Sometimes checking off short term educational goals along the way will eventually lead you to a long-term goal. Put reminders and checkpoints to keep track of your journey towards the goal.
3. Time-based goals for school
Every educational goal needs a deadline so that you have a timeframe to focus on and something to keep you motivated. A time-bound goal will usually help you stay on track. It is important to have a realistic time frame for accomplishing the set educational goals.
4. Work-habit high school goals
Work-habit educational goals focus less on what the work is and more on how the work is being done. Improving work habits in order to bring more discipline and structure is essential. Analyzing work habits will help in identifying areas of improvement resulting in a better quality of work.
Also read: How to find the best remote education jobs in 2021?
5. SMART goals for college students
SMART is an acronym that stands for Specific, Measurable, Achievable, Realistic, and Timely. A SMART goal incorporates all the mentioned criteria to ensure that you stay focused and improves your chances of achieving goals. It is useful in guiding goal setting by having criteria for measuring success.
6. Quantitative career goals
Quantitative educational goals are the educational goals that are evaluated based on numbers and statistics like next year I will complete 3 additional certifications relevant to my profile. It creates clear and easily measurable targets that can be tracked without a hitch. This approach is easier than setting qualitative goals.
7. Vocational goals
Vocational goals are set to acquire skills needed to find a job, maintain a job, or perform specific tasks required to maintain that job. Vocational goals must be measurable and age-appropriate.  Setting a vocational goal is a way to enhance the experience of "what you do". These are based on interests, abilities, etc.
Also read: How to start an online tutoring business
Educational goal examples
Educational goals are the statements that describe what skills, competencies, and qualities you aim for after a certain period of time. It usually involves identifying objectives, creating short-term goals, and putting a plan in place to achieve those goals. Let us have a look at a few examples.
1. Short term goals examples for students
Below are some of the short term educational goal examples for students:
Enhance your note-taking capabilities
Submit all your class requirements including noters, assignments, reports, etc
Read more books and expand your knowledge horizon
Improve your overall academic performance by getting good grades on weekly and monthly tests
2. Long term goals examples
Here are a few long term goals that can be added to your list:
Obtaining another degree or a certification
Gain experience in a leadership role
Acquire new skills by gaining additional work experience
Make a career switch
Reach a higher position in your current organization
Also read: Find how to switch a tiring career as you hit your 30s
3. Smart goals for college students examples
Dedicate two to three hours per week to career development
Limit your unnecessary screen time
Find an internship to acquire work experience and try out different career paths
Get accepted into a Graduate program
Publish an academic paper before graduation
Learn a new language
4. Program goals examples
Program goals are the broad learning statements that tell what is a student trying to achieve from a particular program.
Completion of the program with good scores/grades
Landing dream job after the program is completed
Skills one should acquire post-program completion such as communication skills, problem-solving skills
5. Career goals statement examples
Let us have a look at the career goal statement examples that you can use as inspiration for writing your own:
I will complete a career change from graphic designer to a web designer
I will land a job as a Data Analyst at a large financial institution by year-end
Also read: 10 Best ways to explain gaps in your resume effectively!
6. Learning goals examples
Take a look at some learning goals examples:
Learn and develop verbal and non-verbal communication skills
Give your memory a boost by learning to memorize and recall
Improve your analytical thinking capabilities by reading books, playing board games, etc
Learn to be open-minded and to work as a team
7. Intellectual goals examples
There are several examples of intellectual goals. Let us take a look at a few of them here:
Take one night class for a year to get one step closer to your dream job
Read one book per month for an entire year
Enrol for online classes and certification
8. Vocational goals examples
Vocational goals help you excel at your job:
Finding and applying for multiple jobs by using a computer and search engine
Call and ask for a job interview after submitting a job application
To land a dream job in one of the biggest and best companies in the world
9. Research goals examples
The research goal should be clear, specific, and provide direction to the research study. Examples of research goals are:
Define the focus of your study
Establish the limits of the study
Indicate the various steps to be involved
Clearly identify variables to be measured
Aspiration of study
10. List of realistic goals example
This is a list of realistic goals example:
One of the most common educational goals throughout a student's career is to improve GPA
Building a portfolio to land good jobs
Accomplish a project ahead of time
Get up an hour earlier on weekdays
Join an extracurricular activity
Also read: Best resume software | Give the finest first impression
Educational goals for teachers
The world of a teacher has so many dimensions that it is possible to get lost. To manage and keep everything organized, one should set realistic educational goals for themselves. Below, we have discussed some of the educational goals that will help in your development:
1. Strengthening teaching skills can be one of the teaching goals
There is always room for improvement when it comes to any profession. Keep enhancing your skills by keeping yourself up to date with the latest technologies and enrolling for certifications. Online courses are a great way to enhance your knowledge.
2. Classroom goals such as classroom management
Another area that a teacher can improve upon is classroom management. It gets pretty easy if your class is run well and your students stay focused on what is being taught. It also keeps students engaged and communicates in a better way with teachers.
3. Teacher goal examples 
Teacher goals examples can be many depending on your objectives and current skills. For example: read a teacher mindset book, organize your time, organize your digital files, improve the way you differentiate instructions, acquire new technical skills. A teacher can set goals for themselves and help students set goals as well.
Also read: How to set up an awe-inspiring educational consulting business in 5 steps?
4. The professional development goal for teachers
Keep developing professionally by brushing up on your pedagogy. Learn new theories, brush up on your basics, or add a new technique to your toolkit. Improve the way you teach by learning from people around you and constantly improving. Learn more about learning.
Conclusion
Educational goals are not only meant for your student life but also for the real world. Creating educational goals will help you achieve your future goals and that is one of the major reasons why you should carefully set them. Keep yourself motivated and on track by setting relevant educational goals.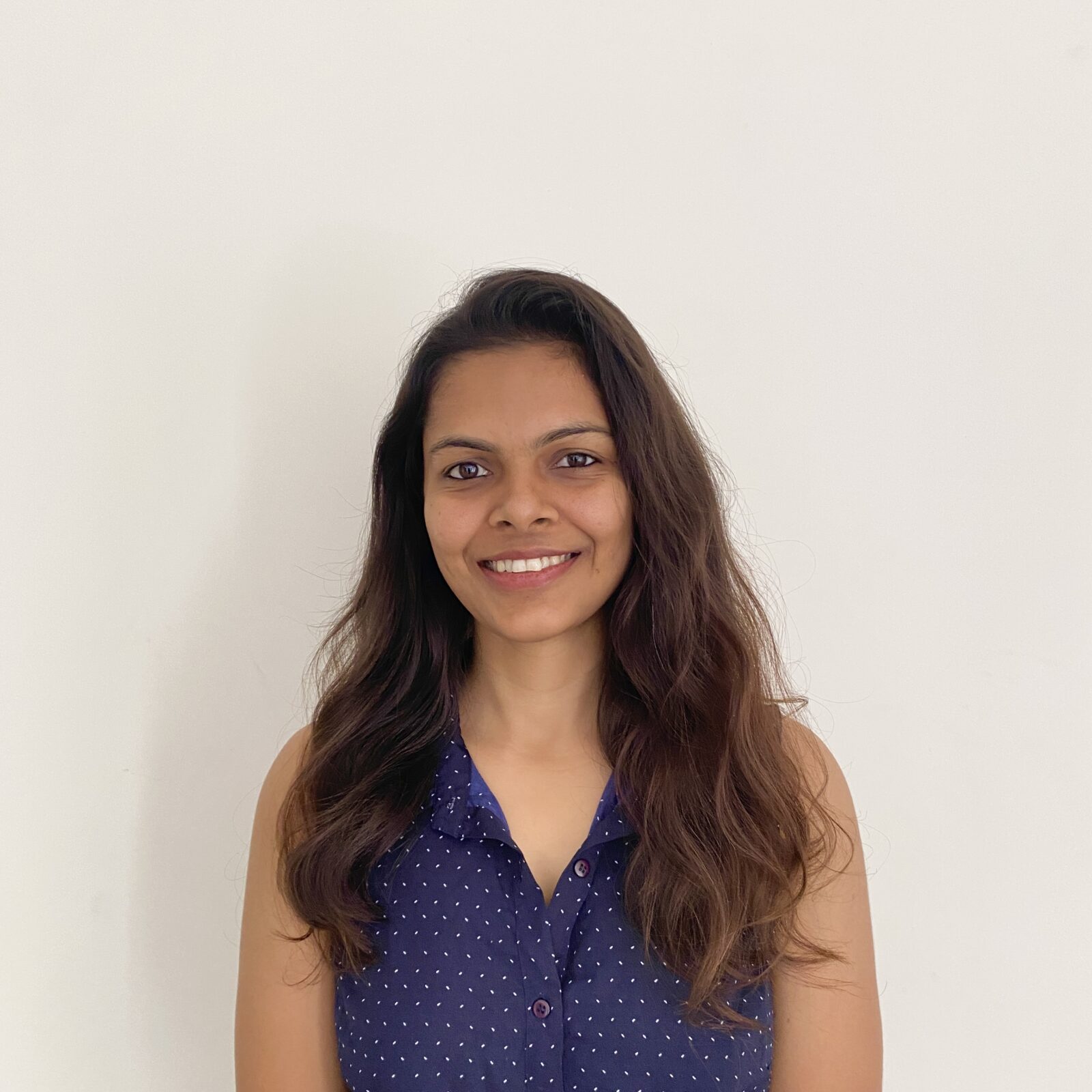 Megha is a content writer with sharp technical skills, owing to her past experience in networking and telecom domains. She focuses on various topics including productivity, remote work, people management, technology, market trends, and workspace collaboration.