Aspiring to be an educational consultant? Here is a quick guide of 5 steps to set up an educational consulting business. Read on!
Educational Consultant
Technology is rapidly evolving, and it is changing the way we learn. An education consultant helps prepares students for challenges. They advise various stakeholders on the latest education innovation and technologies available. In this blog, we attempt to answer some of the common questions. What is an education consultant? What does an educational consultant do? How much does an educational consultant make?
What is education consulting?
Education consulting is a service provided to parents or students or educational institutions. They can be advisors, counselors, admission consultants, vocational trainers. They may have a background in teaching or school administration. There are two professional organizations for education consulting,
The Higher Education Consultants Association (HECA)
Independent Educational Consultants Association
Educational consultant job description
The role of an education consultant can vary. It may include analyzing and improving existing curricula, admin processes, teaching methods. Education consultant job description is as follows,
Analyze education standards, classroom policies, and grades, and test scores.
Help put in place changes in the curriculum.
Take feedback from students about curriculum changes.
Give feedback on the effectiveness of the current education system.
Recommend different educational material.
Analyze and suggest ways to reduce student drop–out rates.
Supervise online education.
Visit classrooms to observe lessons and provide feedback.
Help educators handle talented students and those who need extra attention.
Guide college selection and application
Meet administrators, school boards, and teachers to discuss budgets and programs.
Also Read: IT Consultant | Critical items that you must know!
Top 15 education consultancy services suited for you
There are many types of education consultancy services you can provide. Several education consultants operate as freelancers. Before you start your consultancy, you need clear short and long-term goals. You need to multi-task and network. You should stay up-to-date about the latest practices.
1. Education consultant jobs
Education consultant jobs are about creating a positive learning environment for students. They plan educational programs and products at school to ensure a positive outcome. They work to improve the learning environment in the school. Education consultants observe and evaluate the emotional, behavioral, and learning aspects of students while designing educational programs. They provide support to teachers.
2. Gifted teaching consultant jobs
Gifted teaching consultant jobs identify gifted students. The consultant ensures the student gets work geared towards their strength. The student gets to work with their intellectual peers. They provide guidance and information about opportunities beyond school hours. Prepare, develop and submit statutory records and data.
3. Online training work from home education consultant jobs
Work from home education consultant jobs can be online training courses. They help recruit prospective students to enroll in the program. The firm expects the consultant to meet recruitment goals. They help current and potential students. They have a thorough knowledge of course content.
4. Teaching consultant
A teaching consultant trains and advises teachers and faculty, on the latest technologies and classroom policies. They recommend different educational material. The teaching consultant helps to put in place curriculum changes. They supervise online education. They meet teachers and administrators to discuss programs and budgets.
5. Higher education consulting jobs
Higher education consulting jobs involve working with high school student and their families. They help them transition from high school to universities, colleges, or vocational school. They give inputs matching students to the best opportunities to meet their needs. They help students and their families with the college admission and application process.
6. Special educational consultant jobs
Special educational consultant jobs impact the equality and discipline of students with disabilities. The educational consultant oversees and evaluates programs for students with disabilities. They give their inputs to the school district and department about special education services and programs required. They identify trends and provide active support.
7. Schools consultants
Schools hire school consultants to address a specific problem. They help schools overhaul programs and policies. Their initiatives can help turnaround school performance and assist in managing school charters. School consultants can provide solutions to address problems like school drop-out rates. They can help develop school curriculum including developing special-ed programs.
8. Teacher consultant
A teacher consultant works with teachers from pre-school through high school to develop new learning methods for students. They help in daily activities and work with teachers, students, and parents. They need prior teaching experience to work efficiently. They try to build a positive relationship with parents to learn more about each child. They may provide support to the school district.
Also Read: Digital Marketing Consultant | A how-to guide for everyone
9. Higher Ed consulting jobs
Higher Ed consulting jobs help bring the focus back on the schools' core mission. They examine school operations and organizations to determine redundancies that are diverting resources. They help to rationalize the school's organizational structure. They help increase faculty diversity and student graduation rates. Higher Ed consultants work to engage faculty in online learning.
10. Education consultant
Education consultants help develop, coordinate, and implement the curriculum. They advise schools on how to improve graduation rates. They help improve the school's performance. The study plans and curriculum and make plans to improve them. They ensure the curriculum meets state and federal standards. They ensure standardization across classrooms.
11. Curriculum consultants
Curriculum consultants are responsible for revising and developing curriculum guidelines. They interpret the present curriculum and help schools frame programs to meet requirements. They develop a professional leadership program for teachers. Curriculum consultants design surveys to gauge the effectiveness of the program. They prepare curriculum guidelines and program material. They address concerns about the curriculum.
12. University consultant
A university consultant help students get accepted into universities of their choice. They work with students to set goals. They help students set realistic goals. They advise students on academic and extracurricular choices. University consultants are well versed in schools, programs, and admission procedures. Parents hire them to improve the chances of enrolling their child into their preferred university.
13. Educational consultant jobs
The job description of an education consultant can vary depending on the profile. They help students and parents select the best school for their needs. Guide international students. They work with teachers and school administrators to improve. They develop better teaching and learning material. They plan and organize teacher training programs.
14. Overseas student consultant
Overseas student consultant helps students interested in going overseas for higher education. They guide students about universities and courses. Overseas student consultants study student profiles. They provide them with the best program possible. They assist students in the application process and the paperwork involved. They assist students with educational loans and VISA processing.
15. Teacher consulting job
Teacher consulting job profile is helping teachers improve. They observe teachers while they are teaching. They provide inputs to improve teaching methods and increase student interaction. They work with teachers to improve the present curriculum. They teach the latest instructional techniques. Teacher consultants provide training for school staff.
Also Read: Stock Consultant | An ultimate read for best results
How to become an independent educational consultant?
Educational consulting jobs are meaningful, especially if you are passionate about improving education. You need strong communication and interpersonal skills to become a successful educational consultant. You will need to develop analytical and diagnostic skills. In this section, we delve into how to become an independent educational consultant.
1. Qualification required for becoming an educational consultant
You need to complete your graduation to become an education consultant. It is helpful if your degree is in a relevant field like education or cognitive science. You need to complete a student-teaching semester as part of your education requirements. Some learning consultant job descriptions, specify candidates with masters or Ph.D. degrees in education.
2. Get licensed to offer educational consulting services
Before you offer educational consulting services, you need a license. The requirements for certification can defer depending on the school offering the certification. You will need to get a teaching license. Teaching license requirements vary by state. After some experience, you can opt for certification from professional organizations. Read the eligibility criteria to make sure you qualify.
3. Choose specialization in educational consulting
There are different specializations you can consider. You can help high school students transition into college, or help them during the college selection and admission process, or get financial aid. Some educational consultants are working for school districts or colleges. You need to be up to date with the latest educational tools.
4. Educational consultants need experience working in an education setting
Successful educational consultants have experience in an educational setting. You need at least three years of teaching experience. This can be private or public school, or with special-Ed students. You can teach at a college or university. Being an ESL instructor, lecturer, or pre-school teacher will also be useful.
5. Look for education consulting jobs
Start looking for education consulting jobs posting online. There are several job postings for education consultants like jobs in school districts, teacher-consultant jobs, work home education consultant jobs or online education consultant jobs. Read the job requirements before applying. Customize your resume and cover letter to highlight your skill. During your interview show, you have relevant job and educational experience.
Also Read: Social Media Consultant | A comprehensive guide
Educational consultant certification
Educational consultant certification is vital to prove your skill and competence. Some certification programs are extension departments of a 4-year university program. Programs offered by some universities are,
UCLA Extension educational consultant certification.
UC Irvine Division of Continuing Education (DCE) offers Independent Educational Certification programs.
Berkeley Extension Certificate Program in College Admissions and Career Planning
Certifications offered by education consultant associations like,
American Institute for Certified Educational Planners
Higher Education Consultant Association
Independent Educational Consultant Association
Uniagents Education Consultant Certification
Also Read: Security Consultant | Everything you must know
Educational consultant salary in the US
The average education consultant salary in the US is $61,592 per year. It can start at $41,000 and go up to $90,000.
Government education consultant's salary is $76,970/year.
Higher education consultant salary (local, state, and private) is $69,990/year.
Post-secondary schools education consultant salary is $58,420/year.
Education support and private organization $62,530/year.
The salary of an education consultant depends on the job profile, experience, and location.
Salary of education consultants Chicago $78,611/year
Salary for education consulting jobs NYC $61,353/year
Salary for education consultant jobs NJ $113,901/year
Salary for education consulting firms DC $79616/year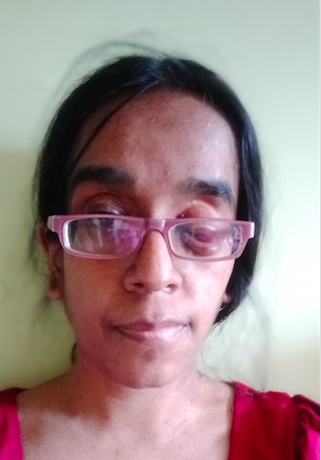 Shubha writes blogs, articles, off-page content, Google reviews, marketing email, press release, website content based on the keywords. She has written articles on tourism, horoscopes, medical conditions and procedures, SEO and digital marketing, graphic design, and technical articles. Shubha is a skilled researcher and can write plagiarism free articles with a high Grammarly score.