Are you an expert in the stock market? Then, learn how to become a successful stock consultant and build an acing career. Read on!
Stock Consultant
A stock consultant is an exciting profession. If you want to become a stock consultant, you need to be a strategic thinker and communicate well. Traditionally, stockbrokers traded on behalf of their investors. With internet trading, the need for stock consultants reduced. They focus on investment strategies for their clients.
What is stock consulting?
A stock consultant buys and trades financial securities on behalf of their clients. They give financial advice to their clients. They make financial plans for their client to help achieve their financial goals. You can think of stock consultants as investment consultants. They provide advice about public offerings, mergers, and acquisitions.
Stock advisors track clients' investments and change their strategies as the markets or client's financial requirements change. Stock consultants can have varied work experiences. They may work in banks, financial firms, or run their own business. Most of them have a financial degree and have experience in the financial industry. Their clients can include individuals or businesses (small businesses or corporate).
Also Read: Lactation Consultant | A comprehensive guide
Stock advisor job description
Stock advisor recommends investment within the stock market. Stock advisors analyze the stock market, find lucrative stocks, and make stocks recommendations. A stock advisor needs to be able to work in a high-pressure environment. You need to have an innate understanding of financial markets and economics.
You need the ability to make quick decisions. As a top-performing stock advisor, you should be able to find new clients. Maintain good working relationships with existing relations. You need to be analytical and driven. A good stock advisor has initiative and is self-motivated. Job description of stock advisor are,
Give accurate investment advice to clients
Research financial markets to find new investment opportunities.
Understand your client's financial goals and risk coverage.
Assess financial reports.
Handle your client's investment portfolios efficiently.
Stay updated about financial news, stocks, taxation, global news, and market regulations.
Update your client periodically, about the condition of their investment portfolio.
Notify your clients about the latest investment opportunities in the stock market.
Get new clients through your networks or cold calling
Modify investment strategies on present market conditions.
Use your market knowledge to improve investment returns.
Also Read: Marketing Consultant | Everything you must know
Top 5 stock advisor career options for you
A stock advisor can be an independent person or company that conducts financial transactions on behalf of its clients. Today, they deal in different financial instruments like stock, forex, real estate, and insurance. They charge a commission for every transaction. The services offered by them depend on the type of stock advisor.
1. Forex stock research
A forex stock researcher buys and sells currencies on behalf of their clients. They have the advantage of having 24-hour market access. They speculate about currencies around the world. They need to be aware of global activities and their impact on the currency market. They buy or sell in pairs of currencies. Forex stock researchers charge fees and a spread to their clients for the service.
2. Stock picking service provider
Stock picking service provider sells and buys shares. Individual investors cannot buy or sell shares from the stock market. They hire stock consultants to buy and sell securities and stock on behalf of their clients. They study the financial reports of companies. They stay abreast of the latest financial news.
3. Full-service stock advisors
Full-service stock advisors offer many financial services to their clients. Some of the services offered are retirement and investment planning, portfolio management, tax advice, and wealth management service. They manage the portfolio for clients who do not have time to do their financial planning. Full-service stock advisors are the service point in a full-service brokerage firm. They operate on higher commission.
4. NASDAQ stock consultant
NASDAQ is a global place for buying and selling securities. It was the world's first electronic exchange. There is no physical trading floor, and all trading takes place through a network of computers. NASDAQ stock consultants can operate from around the world. It is a dealers market, and investors cannot trade independently.
5. Discount stock market consultant
Discount stock market consultant buys and sells securities for their clients. They work at a lower commission than a full-service stock trader. They do not offer financial advice or perform analyses on behalf of their clients. They have made it possible for an individual with smaller capital to trade. Most discount stock market consultants operate on online platforms.
Also Read: Business Strategy Consultant | A complete guide
6. Stockbroker consultant
A stockbroker consultant is someone that trades shares on behalf of their clients. They must work in the client's best interest to achieve the best results. They need a license to work as a stockbroker consultant. They do not provide investment advice or portfolio management. There are online platforms that allow clients to buy and sell shares. They usually earn commission per transaction.
7. Stock trading consultant
A stock trading consultant gives detailed information about the stock market. They help to decode different aspects of trading in the market and market movement. Stock trading consultants are experts. They can give sector-wise analysis and inform their client on specific stocks. They speculate on the future of the market. They help their clients select the most profitable stocks.
8. Stock investment consultant
Stock investment consultant works to provide the best investment advice. They help their clients identify their financial goals and help plan investment strategies. They select stock and financial products best suited to their client's needs. Stock investment consultant provides their clients with monthly or annual reports, about the status of their investments. They adjust their client investments based on markets and client's requirements.
9. Stock consultant NASDAQ
The NASDAQ or the National Association of Securities Dealers Automated Quotations is the second-largest securities exchange in the world. Trading takes place electronically. Stock consultant NASDAQ deals in tech stocks. They help smooth flow in financial markets by helping investors and traders to buy and sell. Stock consultants NASDAQ ensure enough transaction at NASDAQ and investment activity.
10. Stock plan consultant
Stock plan consultant uses their financial expertise to execute their client's equity program. They keep themselves about the latest financial practice, trends, and programs. They manage all aspects of equity compensation plans. Stock plan consultant maintains accurate records about client's equity-related data. They guide their clients and answer questions about their accounts and equity compensation.
Also Read: IT Consultant | Critical items that you must know!
How to become a stock consultant?
Stock consultants are adept at working with financial information. You need to work hard and be patient to become a successful stock market consultant. The outlook for a stock consultant is promising, people need a stock investment consultant to invest on their behalf. Stock consultants offer a range of services from investment advice to portfolio management.
1. Is stock advisor worth it?
You may be wondering if a stock advisor is worth it a career. Yes, according to the Bureau of Labor Statistics, stockbroker career growth should grow at 16% from 2018 to 2028. You must be a graduate to become a stock advisor. A degree in accounting, business, economics, or finance will be helpful.
2. Complete internship as a stock consultant
Most financial and accounting degrees will need you to complete your internship. Some internships offer a salary while others count only for school credit. Stock consultant internships offer real-world experience and apply academic practices. Your internships can lead to employment after you graduate. It helps to build your portfolio and enhance your resume.
3. Get your license stock advisors
Before you become a stock consultant, you need to get your license according to your state laws. Most states and firms must stock advisors to pass FINRA exams. A FINRA-regulated firm sponsors your exams. Your firm may help you prepare for the series 7 and series 63 exams, which cover trading securities and state rules laws. You need to continue computer-based training in new financial products and services.
Also Read: Digital Marketing Consultant | A how-to guide for everyone
Stock advisor certifications
If you want to become a stock advisor, financial certifications will improve your credibility. Some of the top certifications for stock advisor are,
CFA: Certified Financial Analyst – Certified Financial Analyst is adept at handling high-level research and analysis. The intensive certification requires 1000 hours of study.
CFP: Certified Financial Planner is a holistic certification for financial planning.
CHFC – Experts consider a Certified Financial Consultant to be a more comprehensive certification than CFA. There 8 courses in the course and candidates must clear an exam after each course.
RIA – Registered Investment Advisor refers to a company. Securities and Exchange Commission registers all RIA.
IAR – FINRA registers IAR or Investment Advisor representative. IAR work for RIA or stockbrokers.
Also Read: Family Business Ideas | Everything you must know
Stock market consultant salary
The average annual salary of a stock market consultant is $91,745 that roughly translates to $44.11/hour. Salaries depend on several factors like location and experience. Stock market consultant salaries can start at $51,000 a year and can go up to $110,000. Some firms offer a bonus based on the growth of stocks or client portfolios. Top companies for stock market consultants are,
AllianceBernstein $173,241
J.D. Mellberg Financial $160,850
Legacy $158,684
Strategic Wealth Designers $130,429
The highest paying cities for stockbroker consultants are,
New York, NY $127,841
Seattle, WA $113,491
Washington, DC $107,185
Menlo Park, CA $97,174
Boston, MA $96,715
Arlington, VA $94,234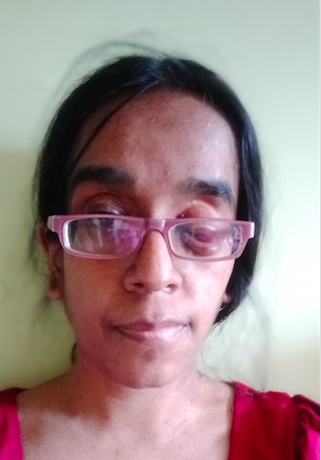 Shubha writes blogs, articles, off-page content, Google reviews, marketing email, press release, website content based on the keywords. She has written articles on tourism, horoscopes, medical conditions and procedures, SEO and digital marketing, graphic design, and technical articles. Shubha is a skilled researcher and can write plagiarism free articles with a high Grammarly score.