In this blog, we explain what is career counseling? What does a career counselor do? We provide you with tips to find career counselors near me.
Career counseling
Career counseling or career guidance is the counseling or guidance given to individuals to help select, change or leave their career. People avail of career counseling services at various stages of their career. Starting or changing careers is stressful, a career counselor breaks down the process with all the options available.
Who is a career coach?
A career coach is a trained professional who has extensive knowledge of different careers and professional opportunities. They specialize in career planning and resume building, and are well-informed about current hiring practices. Career counseling includes giving clients valuable negotiating and interview tips. Career guidance services include long-term career planning to help their clients get their dream job.
Also read: Career Change | 8 step process for the best career moves across any vertical
How can a career counselor help?
Career development starts early and depends on factors like interests, ability, education, and personality. Career counselors can provide career help in the following ways- 
They shortlist realistic career options based on your skills, abilities, personalities, and background. 

They provide options if you are interested in a particular career path but do not have the skill. 

Career counselors have tools and techniques that can match your abilities to perfect your career choice.

If you are underqualified for your dream job, career counseling near me will guide you on the qualifications, certifications, and experience required. 

They can draft a perfect cover letter and resume for any position. 

Career counselors conduct mock interviews to help you feel confident.
Tips to find a career coach near me
You can find a career coach near me quite easily if you know where to look. Here are some tips that may help –
Ask your friends, family, colleagues, and acquaintances who may know someone who provides career consultation services. You can ask your networks. 

If you want a private career counsellor, you can refer to the 

National Career Development Association's

 (NCDA) and 

National Board for Certified Counselors

 to find a career advisor near me. Private career counselling services are more expensive. 

Psychology Today will give you a list of career counselors who are mental health counselors.

If you are a college student, the career service center on your campus may be able to recommend a counselor career who works locally or have a career counselor on campus.
Types of career counselors
Career counselors work with people of all ages and different educational backgrounds and experience levels. Career counseling can occur in education institutions(high schools and colleges), social service offices, employment and staffing agencies, and private practices. Here are alternative careers for counselors
1. Independent career counseling coaches
Independent career counseling coaches provide career development and counseling to their clients. They generally work with mid-level or senior professionals. They learn client career goals and map out the next step based on the current situation. If the client wants to change fields examine their profile to see their transferable skills and identify a realistic career path. The coach knows where the best opportunities are.
2. Job counseling specialists
Job counseling specialists in help students find suitable careers as they enter the workforce. They use intake assessments and other career tests to determine students' strengths and weaknesses. The job counselor advises students on ways to obtain their career goals and tutors students on effective job hunting techniques and resume writing skills. They counsel students in other areas that can affect their careers.
3. College career consulting services
Students can avail themselves of college career consulting services at contact centers, offices, universities, or colleges. They help students discover their career paths. The college career consultant evaluates student aptitude, interests, values, and personality to build student profiles with their best and worst career fits. They help students in the college application process. The counselors help students make more informed career choices.
4. Career guidance counselor
A career guidance counselor examines their client's career-related dreams and aspirations, fears, and uncertainties during the consultation. They review the client profile and conduct appropriate aptitude and personality tests. The guidance counselor gives career-related options based on the results. They inform their clients about shortcomings and with strategies to correct them. They work with their clients while restructuring resumes.
5. Limited outplacement career consultant
Some senior-level employees are eligible for limited outplacement services with their company counselor. The career consultant may have individual sessions with the employee. Provide coaching or workshop sessions with reputed career counselors. Tap into their counselor network for other job opportunities.
Also read: Remote Jobs for College Students | How to find best remote jobs being a student
6. Career orientation specialist
Career orientation specialists work with young professionals entering the job market. They guide and counsel their clients as per their career goals. During the career counseling session, the specialist develops a career development plan, with the objectives and roadmap to achieve them. The specialist shortlists potential jobs that are suitable for their client. 
7. Vocational counselor
Vocational counselors use assessment and personalities tests to evaluate their client's strengths and weaknesses. They assist people looking for new careers as per their preferences and aptitude. They usually work with mid and senior-level professionals. Vocational counselors work with people who need to look for alternative professions after an injury. They may be part of a rehabilitation team to improve a person's skills and abilities.
8. Occupation psychologist
Occupational psychologists study employee performance, training procedures, and manuals to understand how companies function and how individuals and groups behave in a work environment. They help organizations deal with personnel issues and problems. They use their training in organizations for human resource development, talent management, training, assessment, selection, performance, staff wellbeing, organization restructuring, and work-life balance.
9. Online career counselor
An online career counselor offers professional development and career coaching services via online video conferencing. They perform career counselling assessments for their domestic and international clientele. Their initial consultation may be free to help you find a suitable counselor. Counselor uses a customized approach to help their clients achieve their professional dream. 
10. Career therapy coaches
Career therapy coaches give their clients comprehensive support during their job search. They offer services like resume and cover letter writing, LinkedIn optimization, network strategy, mock interviews, and negotiation preps. They help clients understand and address their workplace frustrations, anxiety, and distress. Career therapy can prevent people from making hasty and impulsive career decisions.
Also read: Top 11 jobs for people with social anxiety
11. Career specialist
A career specialist connects individuals with potential employers. They help job seekers find jobs, write resumes and cover letters, and prepare for their interviews. The career counseling service specialist uses assessment tests to determine personality type, skills, and work ethics. They recommend career paths for new job seekers. They help clients find academic or training programs.
12. Employment counselors
Employment counselors generally have two types of clients – job seekers and companies. They evaluate the job seeker's skills and identify barriers to employment. They assist their clients in resume and cover letter writing and preparing them for interviews. The counselor works with the human resource department in companies on human resources and other employment-related issues like job dissatisfaction.
13. Certified career counselor
The National Career Development Association provides certified career counselor certification. Counselors need to have an advanced degree in counselor education. The certification recognizes training and experience for counseling, and specialization in career development, career counseling theories, and practices. They help their clients decide their future careers or pursue new careers. Certified career counselors help their clients understand themselves.
14. School and career counselors
School and career counselors use tools like aptitude tests and interviews to evaluate students' abilities and interests. They try to identify issues that affect school performance. Work with students to overcome behavioral or social issues in class. Help students develop skills like organizational and time management and effective study habits. Help students create and work towards academic and career goals. 
15. Career psychologist
Career psychologist helps their patients with career change, management, and performance improvement. They work with organizations or individuals for sustained career development. They conduct workshops in areas such as leadership, sustainability and health, and performance at work. Counselor psychologists use applied psychology to help their clients manage and control their careers.
Also read: Best 35 business ideas for college students
Career coaches job description
What does a career coach do? Career coaches can work in school and college students or individuals for professional development. Career counselor job description is as follows:-
Help clients recognize personal interests and life goals.

Help clients to plan strategic career moves.

Find new career opportunities for clients.

Study and provide feedback on the client's resume and cover letter. Help tailor the resume and cover letter for prospective jobs.

Conduct mock interviews and provide feedback.

Conduct seminars and workshops to provide information on different career paths.

Guide those looking to switch careers. 

Perform skill and personality assessment.

Conduct aptitude tests to evaluate client interests and skills.

Recommend career path after evaluating client's qualifications and experience. Counsel them on additional qualifications and certifications if required.
Also read: Personal Development | Guide to setting personal development goals in 2021!
 How to become a career counselor?
According to the United States Bureau of Labor Statistics, the job of a Career counselor will experience an 8% jump in the next 10 years. The counselor career is stable with job opportunities. Most job descriptions for career counseling services have a prerequisite for a master's or graduate-level degree. Here's how to become a career counselor.
1. Get the required education for career counselor jobs
Common career counselor degrees in social and behavioral science, or psychology, or sociology. The courses are the foundation for counseling skills. The post-graduate degrees for career counseling are master's degrees in counseling and career service or masters in career counseling. The courses cover topics like career theories, development, counseling theories, and the psychology of human development.
2. Gain work experience career guidance services
Most undergraduate and post-graduate programs require you to participate in internships. The internships provide you with real-world experience will help you build the skills needed. The internship will help you gain will provide valuable work experience required for entry-level positions. 
3. Obtain certification for career coaching services
After you complete post-graduate program in career counseling you will need to obtain your professional certification. The National Career Development Association gives Certified Counselor Certification (CCC) credentials. You need to pass the National Counselor Examination (NCE). Some states require you to obtain a license to practice career coaching services. To keep your professional certifications valid you need to continuing education credit.
Also read: Setup your personal office online
How much do career counselors make?
The answer to the question of how much do career counselors make depends largely on where you work. If you run independent career consulting services you can charge a fixed amount per client. If you work in school or college you get paid a fixed salary. Factors such as experience, location, and the nature of employment will impact your salary. The average annual salary of a career counselor is around $41644.
1. Free career counseling agent salary
The average annual salary of a free career counseling agent salary working in the army is $58064. While the average annual salary for a correctional counselor salary is $47332. Free career coaching at community centers receives an hourly salary of $16.
2. Salary of career counselors NJ
The average salary of career counselors in NJ is $57137. The salary of an entry-level career counselor starts at $51265 and an experienced career counselor in NJ can earn up to $64384 per year. The remuneration depends on factors like education, certifications, and experience.
3. Salary of career counselors in Indianapolis
The average annual salary of career counselors in Indianapolis is $80463. The salary for career consultancy services in Indianapolis can start at $45687 and can go up to $111039 per year. The salary generally includes benefits. The salary of counselors will depend on the education, certification obtained, and experience.
4. Salary of career counseling Boulder
The average annual salary of career counseling Boulder is $53879. The salary of counselling jobs in Boulder for entry-level professionals can start at $49422 and experienced executives can go up to $62798. The salary depends on the education, certifications, and experience of the counselor.
Also read: 8 Best free Video Conferencing Software 2020 | Connect & Collaborate!
Career counseling certification
The career for career counseling has evolved from providing career advice to finding the best fit for an individual's lifestyle, personality, and qualifications. To become a counselor you need to have a master's degree in counseling.
The National Career Development Association offers the following 
Certified Career Counselor (CCC) 

Certified Masters of Career Service (CMCS)

Certified Career Service Provider (CCSP)
Other certification programs you can consider are 
Graduate Certificate in College and Career Counseling, University of Memphis, Tennessee

Graduate Certificate in Career Services (CCS), Western Kentucky University

Certified Career Coach Course, Get five

Certified Professional Career Coach, Indiana State University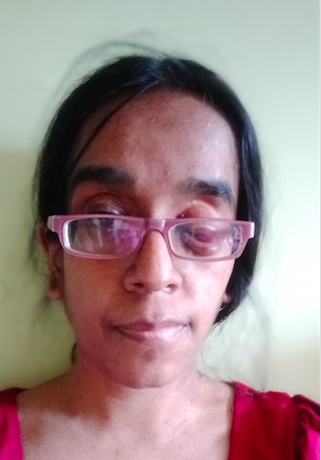 Shubha writes blogs, articles, off-page content, Google reviews, marketing email, press release, website content based on the keywords. She has written articles on tourism, horoscopes, medical conditions and procedures, SEO and digital marketing, graphic design, and technical articles. Shubha is a skilled researcher and can write plagiarism free articles with a high Grammarly score.