How to make your professional conversations effective? Here is a complete list of phone etiquette to comply with while you are on phone. Read on!
Phone Etiquette
Phone etiquette is the way you use manners to represent yourself and your organization to others via telephone communication. This includes everything from picking up the call, listening skills, vocabulary, tone of voice, greetings, call agenda, etc. Knowing these sets of rules and regulations is essential for taking calls.
Also Read: Voice echoing | A complete guide
Define telephone etiquette
Telephone etiquette refers to a set of rules and regulations laid down to be followed while interacting with the other person in a professional capacity. These phone etiquette are essential for the success of any business and helping organizations maintain positive relationships with customers, clients, vendors, etc
Why must businesses ensure phone etiquette?
Businesses need phone etiquette for the following reasons,
Businesses must ensure

phone etiquette as it is a representation of the organization's image and brand in front of other people
Phone etiquette lets customers know that they are being listened to
Setting proper phone etiquette also builds customer loyalty
It makes the customers feel valued
Phone etiquette helps customers feel that the organization genuinely cares about them and their problems
They help build long term relationships with people
Phone etiquette creates an air of professionalism and ensures that your customers call you back again
Also Read: Synchronus & asynchronus communication | A complete guide
Top 10 phone etiquette for businesses
Phone etiquettes help in improving the quality of your calls and portraying a positive business image to others. Following these rules and regulations will ensure that your customers are happy and satisfied. Here are the top 10 phone etiquette that we suggest you follow for business success,
1. Introduce yourself immediately after answering the phone
Identifying yourself and your business at the beginning of the calls helps them to know that they have called at the right place and talking to the right person. It also makes them feel more comfortable to share the reason for their call.
2. Be polite while answering phone
Offering a positive tone of voice makes the receiver feel welcomed and comfortable. It helps them become more open to sharing details about the reason for their call and what kind of assistance they are looking for from the person. Remember to be calm and polite.
3. Answer phone calls within three rings
Picking up the call within three rings helps them know that their business is important for you. It also indicates that you value their time and are eager to extend any kind of support that they are seeking. Make your customers feel valued.
4. Use the phone on speaker only if necessary
Avoid putting your speakers on speakerphone and give them your full attention. You may use speakerphones during certain situations such as when it's a conference call or when you are trying to troubleshoot your phone. Let the caller know that they are on the speaker.
5. Phone call etiquette encompasses active listening and note-taking
Listen to your customer actively and avoid doing any other work during that duration. Give periodic affirmations to the caller so that they know that you understand what they are saying. Keep a record of the conversation to provide an effective response to their queries. 
6. Proper phone etiquette suggests to keep a consistent voice
The tone of voice plays an important role while following proper phone etiquette. Try to keep a positive and cheerful tone to match your brand value and image. Make sure that your tone remains consistent throughout the duration of the call.
7. Using proper language is a relevant business phone etiquette
Always stick to formal and professional conversations while on a business call. Do not use informal words or slang as it might give a wrong impression to the caller about you and your organization. Keep a check on your vocabulary.
8. Not interrupting is an essential phone customer service etiquette
Minimize interruptions before taking the call either by finding a quiet corner for yourself or keeping aside all the work that you might be working on. Prepare to give your complete attention to the caller and understand the reason for their call.
9. Remaining cheerful is an important answering phone calls etiquette
Being cheerful immediately sets a positive tone and gives good vibes to the caller. Understand that it is your job to make the caller feel welcomed and comfortable so that they feel free to ask for any kind of assistance that they might require. 
10. Proper telephone etiquette entails speaking clearly
It is vital to speak clearly and at an appropriate volume. As the voice is your only mode of communication, enunciating properly becomes essential. Mumbling on the call will showcase a lack of knowledge or confidence.  Make an effort to practice speaking clearly. 
Also Read: Deep work summary | An ultimate read for best results
Top 5 telephone etiquette script for reference
Here are some sample telephone etiquette scripts for reference for various stages of customer engagement. These scripts will help you and your organization set some standards on how to correspond with customers over a call. This would help you set good customer service.
1. Answering phone calls where customer is providing negative feedback
Listen clearly to the customer and extend your apologies for the inconvenience caused to them,
"So, sorry about that. If you give me your full name and order number, we can go ahead and start making the required corrections for you."
2. Business telephone etiquette when potential client calls in
Sample script to use when a potential customer call in the office,
"Good morning, ABC corp! Jane speaking, How may I help you? 

<pause and listen>

<provide a response based on the query>

Thank you for calling ABC corp. Have a nice day!"
3. Sample script for proper way to answer the phone
Start the call on a positive note with a friendly yet standardized greeting. Introduce yourself and your company and let them know that they have reached the right place,
"Thank you for calling XYZ company. My name is Jen, how can I help you today?"
4. When you are making telephone call
To seamlessly execute a call out to customers,
Good morning, this is Jane from ABC corporation. I'm calling with respect to your order number 51********00. Can you please confirm if you have received the order? Thank you so much for your assistance. Have a good day.
5. Phone etiquette at work for cold calling
When you want to market your product and services,
"Good morning! My name is Kat. I am calling from ABC corp. You recently placed an order with us. I would like to know your feedback. Did you like the product? <wait for reply>

Thank you so much for your time. Have a good day!"
Also Read: How to prioritize task | Everything you must know
Telephone etiquette dos and donts
Phone etiquette is the way of using manners to represent yourself and your business while taking a call from customers. Proper phone etiquette is essential for the success of a business and maintaining good relationships. We have listed down telephone etiquette do's and don'ts below, 
1. Dos – how to answer phones?
Answering calls in 3 rings or less is a standard for the telephone answering service community

Speak clearly and professionally to provide a good customer call experience

Monitor your tone of voice to ensure clear communication between both parties

Pay attention to what the speaker is trying to tell and note down the information if required

Introduce yourself and your organization immediately after picking up the phone call
2. Donts – how to answer phone calls?
Don't engage in other activities while you are on call. It restricts your mind from listening actively

Don't put the caller on hold without asking for their permission 

Don't use slang words during a business call. Always stick to formal and professional business language

Don't be rude to the caller even if they have called to complain about a service you have provided

Don't rush or interrupt the caller
Also Read: Office management | A complete guide
5 key aspects to include in phone etiquette training for employees
Training employees in phone etiquette is mandatory for having good customer service. It also makes employees understand what is required of them. Let us have a look at 5 key aspects you should include in phone etiquette training for employees,
1. Friendly tone of voice during telephone etiquette training
Teach your employees how to talk during the phone etiquette training. A friendly tone of voice is absolutely necessary while talking to the customers to earn their loyalty and maintain long-lasting relationships. Employees should be made to practice this tone of voice. 
2. Customer service phone tips for connecting to different departments
Employees must be made aware of the different departments and their purpose. In case, they are unable to solve a query from their end, they will need to connect the customer to the right person. This is essentially required in customer service centers.
3. Phone etiquette in the workplace including putting call on hold
The one cardinal rule of phone etiquette is to never put a customer on hold immediately after picking their call. Make sure to introduce yourself, thank them for calling, and ask them if it's alright to put their call on hold.
4. How to answer a phone call with a standardized greeting
Make your employees practice a standardized greeting so that they know what they are going to say immediately after picking up the call. Pick a greeting that is positive and informative. Customers should know who they are talking to immediately. 
5. Cellular phone etiquette rules and regulations
There are a few phone etiquette rules and regulations that everyone must follow in order to ensure successful and productive communication. Make sure that your employees understand them properly and encourage them to follow these rules while taking customer calls.
Also Read: How to measure productivity | A how-to guide for everyone
How to answer the phone professionally – 5 tips!
Proper phone etiquette is essential to business success. If you are part of the telephone answering service community, you must have a certain level of professionalism while talking to clients and customers. Here are 5 tips to follow in order to answer the phone professionally,
1. Keeping calm in an essential customer service phone etiquette
Keep a constant volume throughout the call. Ensure that your voice is neither too loud nor too low. Customer service often receives calls from complaining customers, it is important to maintain calm and your voice must reflect that you are listening with positivity.
2. Call center etiquette includes maintaining a positive tone of voice
Maintain a positive and upbeat tone to make the callers feel welcomed and at ease. Treat all your callers with kindness and respect. Working in a call centre means it is part of your job to assist clients and guide them.
3. Receptionist etiquette such as being warm and enthusiastic
Being warm and enthusiastic while picking up a call is an important phone etiquette, receptionists should keep in mind. It makes the caller feel positive and enthusiastic as well and ensures that the conversation is starting on a positive note.
4. Avoid using slang during a business call
Be mindful of your vocabulary while handling business calls. Use professional and formal language and avoid using any sort of slang during the entire phone call. Being courteous towards the caller is an essential phone etiquette that should be remembered at all times.
5. Follow professional phone etiquette by introducing yourself immediately
The first and foremost thing to do after picking up a call is to introduce yourself to the caller. State your name and your organization after receiving the call. You can also ask how you might assist the person on the call.
Also Read: Video conferencing etiquette | A how-to guide for everyone
What is the first thing you should do before making a business telephone call?
The first thing you should do before making a business telephone call is to identify the reason for your call. Determine whether the call is required in the first place. Call only if the answer is yes.
What is the best advice for making effective telephone calls?
The best advice for making effective phone calls is to plan your calls in advance. Let the receiver know about the agenda of the call in advance if possible. Have a clear objective in mind and keep the talking points ready.
How to answer phone calls in the office?
Try to pick up the call after 2-3 rings and find a quiet place for yourself to take the call. Greet the caller with warmth and enthusiasm and identify yourself and your organization immediately. Be professional and respectful throughout the call.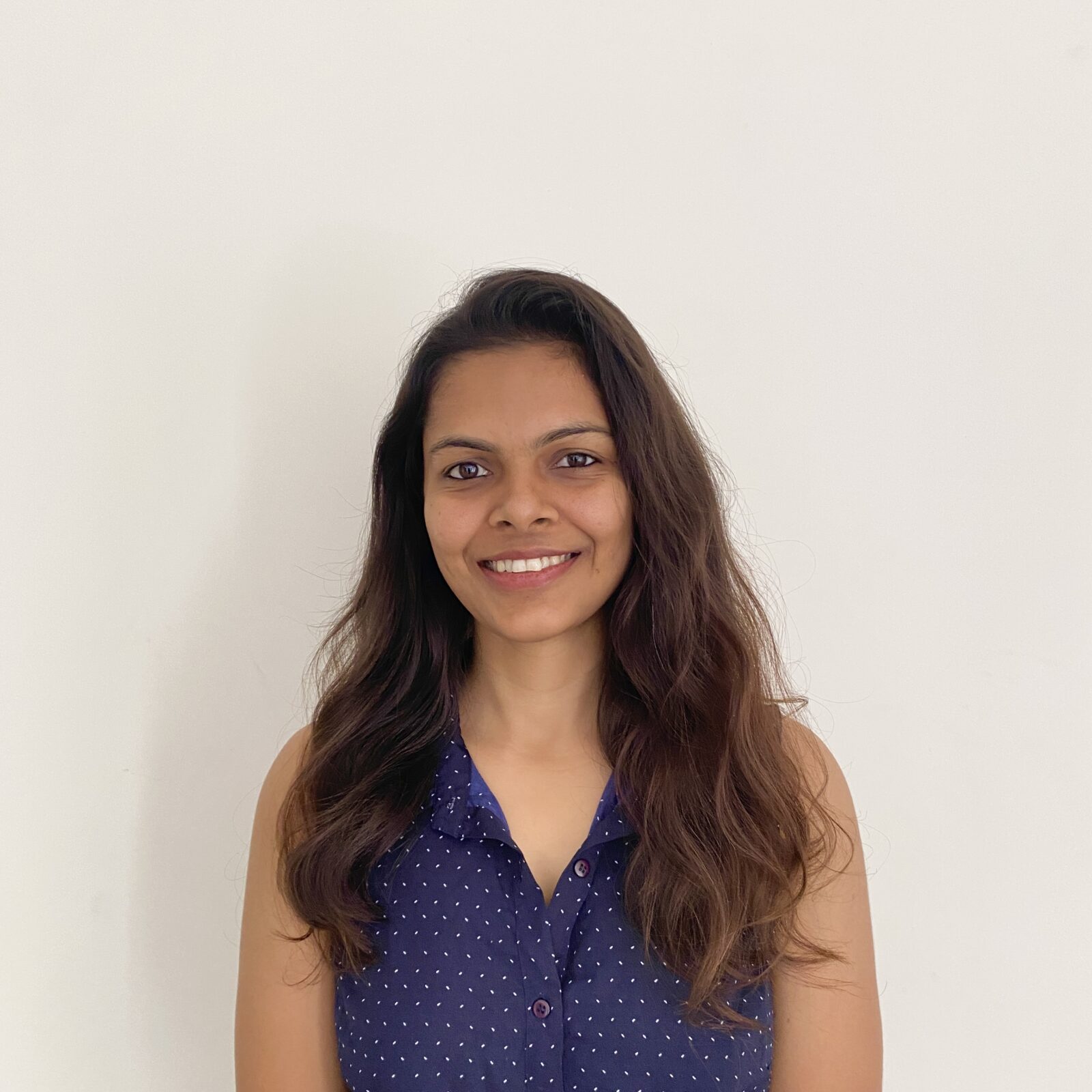 Megha is a content writer with sharp technical skills, owing to her past experience in networking and telecom domains. She focuses on various topics including productivity, remote work, people management, technology, market trends, and workspace collaboration.